This is terribly self-indulgent but I must begin here: my very first word was "Cookie!" and it's still a fairly big focus in my life. My love affair with the soft and chewy chocolate chip cookie started at a young age and will be my forever passion. Cookies are unassuming, they require less commitment than cake, they allow for creativity and decoration, they are warmth and happiness.
I spent most of my childhood in America, there are certain aspects of American cuisine I will forever love. I have a deep passion for Southern food; I say it's in my blood. (Terribly unlikely as I am completely British and never lived in the South for long…) Forgetting the high-fructose corn syrup and heavy reliance on packets to make meals, Americans get some things very right.
Cookies are not biscuits.* I must make that clear! For me, there is a monumental difference. Biscuits have their rightful place; tea-dunking being at the top of that list, obviously. Cookies are slightly crunchy on the outside, chewy on the inside. In each bite, they deliver absolute comfort.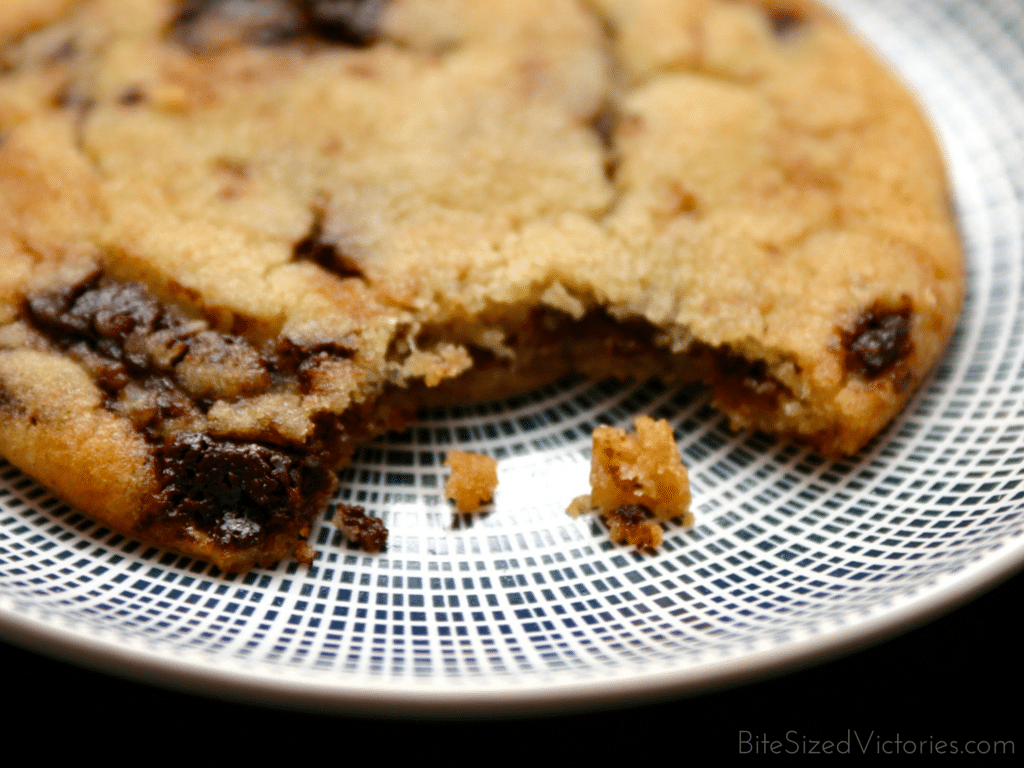 I've spent a lot of time perfecting the chocolate chip cookie and I will share more than one recipe in time. The one I am sharing here is not my go-to recipe, it isn't the traditional Tollhouse that every American knows. This is fancy. This recipe takes time, planning, patience. I don't say that to discourage- the opposite.
Thanks to not being terribly healthy at the moment**, my energy has to be very carefully portioned out each day. There are consequences if I over-do it. This naturally leads to me treating energy with great reverence. To pour this many 'servings' of energy into a cookie is ridiculous and yet, forever worth it. This recipe is a treasure.
I balked at taking on a Heston Blumenthal recipe. I respect and admire his food but I'm fairly amateur in the scheme of things. I can honestly say that making my own chocolate chips (truffles is a more apt description) was enormously messy rewarding. Some of the chocolate may melt as you are forming the cookies. Don't fret! This gives each cookie unique, hypnotic patterns in between the hidden truffle pools.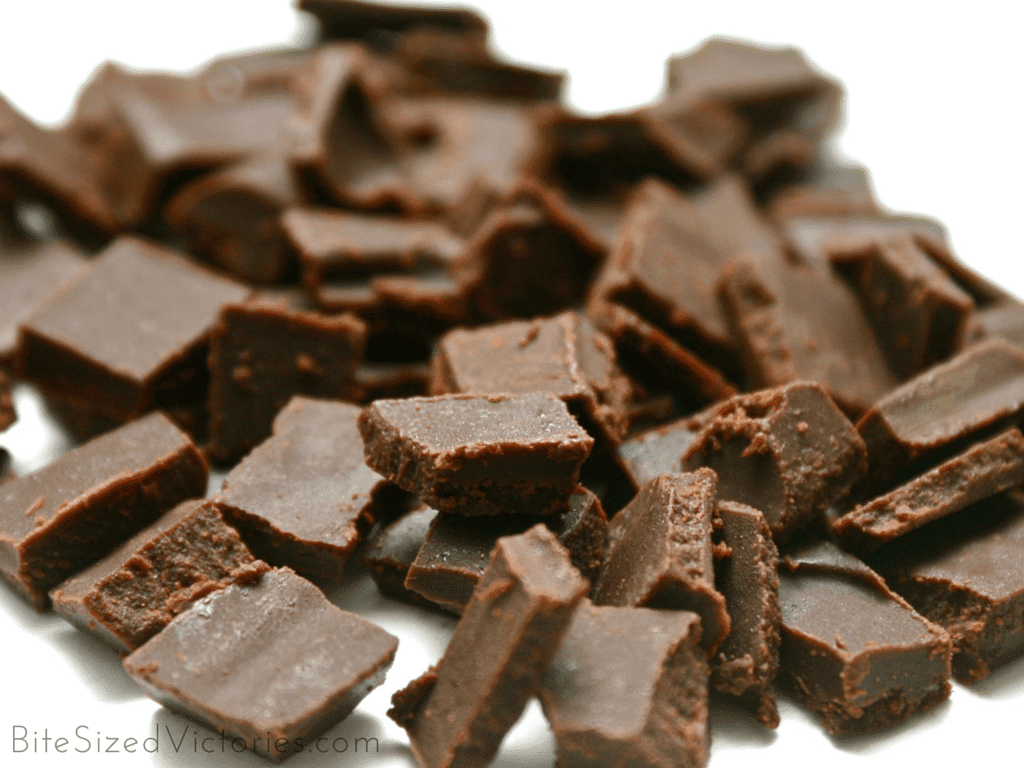 Creaming the butter and sugar while the butter is cold will take time and patience. I'm going to guess the longer mixing time allows for more air bubbles and thus a better cookie texture. Just go with it, man knows his stuff.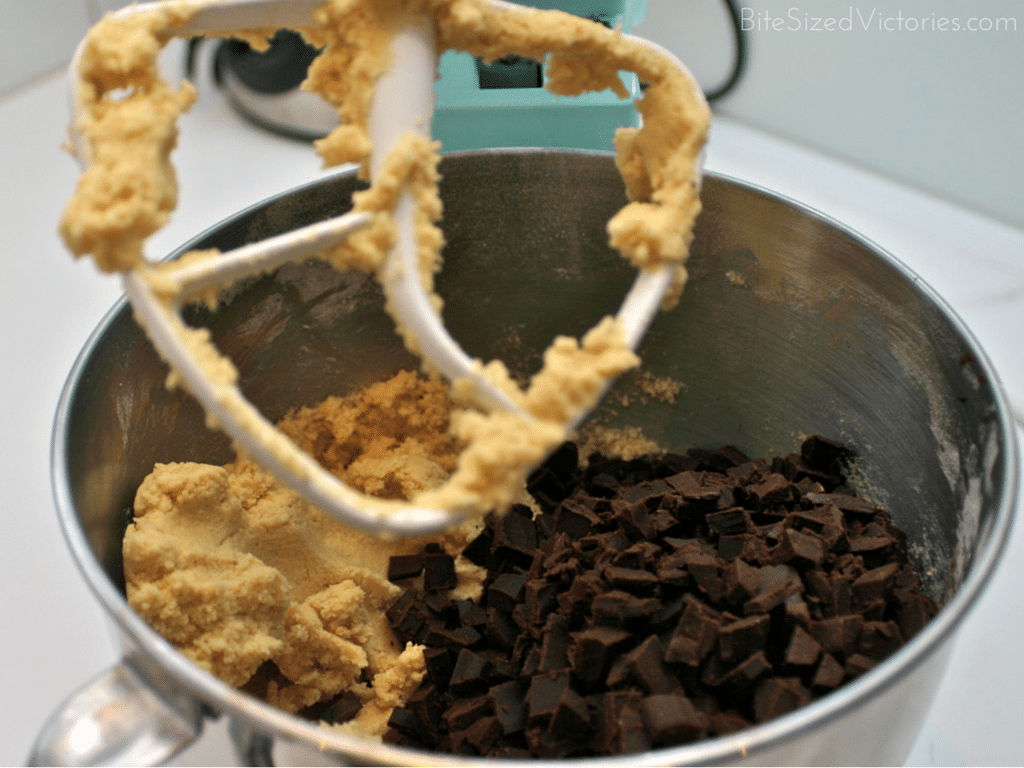 To break it down, I would suggest making the chocolate chips one day and the cookies themselves a day or two later. The chocolate chips can be kept in the freezer and removed 5-10 minutes before you need them. If you ignore the truffle making (but please never do so, they are the most important part) this is no more difficult or energy-sapping than any average cookie recipe. However, cookies, while they are basically the best food in the world, can be exhausting to roll out. I usually make fairly small batches and freeze the rest of the dough for future baking. (Or quite honestly, for snacking on. Cookie dough has its own little seductive thing going on.)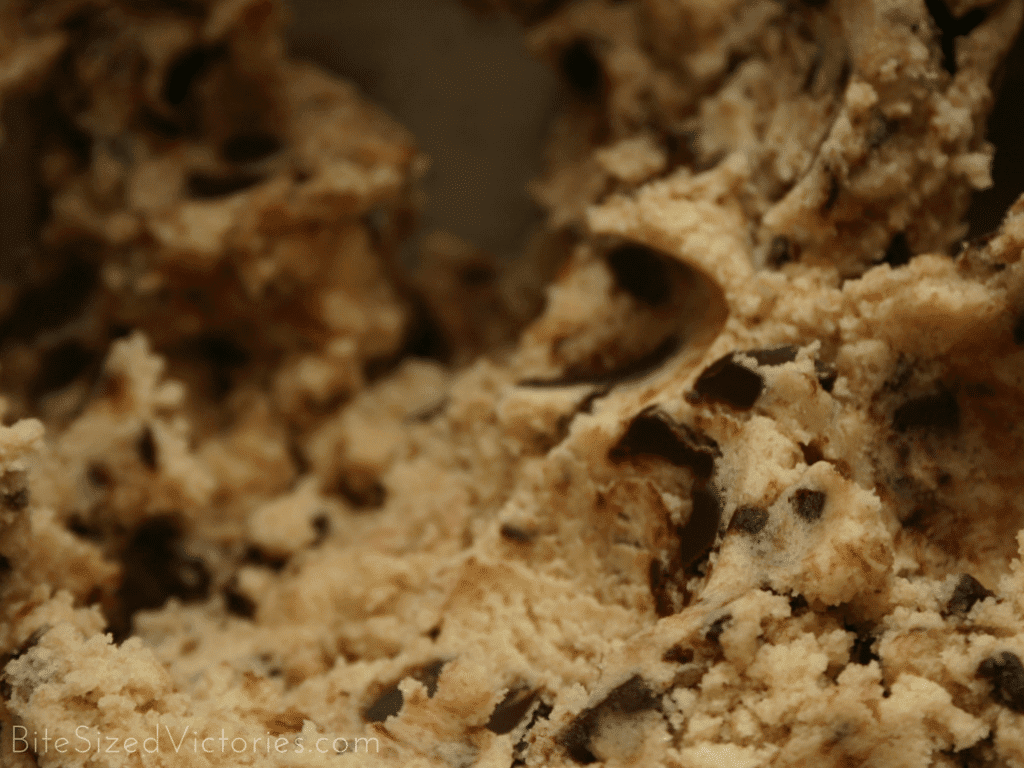 Overall, this is a solid cookie effort. I give it a 3/4 on my just-this-moment-made-up cookie measuring scale. Next time I might sub brown sugar in for some of the caster sugar but otherwise, I'm impressed.
Chocolate Truffle Cookies
Yields 20
Delicious crunchy and chewy truffle-swirled cookies
For the chocolate chips
20g Golden Syrup
140g Cream
125g Dark chocolate
Pinch of salt
For the cookie dough
440g Plain Flour
1/2 tsp Bicarbonate of Soda
1 tsp Baking Powder
5g Salt
1/2 tsp Coffee Powder
230g Unsalted Butter- cold and cubed
520g Caster Sugar
2 Large Eggs
15g Vanilla Bean Paste
To make the chocolate truffle chips
In a small saucepan, bring the cream and golden syrup to a slow simmer.
Place the chocolate in a medium, heat-proof bowl and pour the warm cream over it.
Allow the chocolate to sit for a few minutes, stirring if it's not melting evenly.
Pour out onto a baking sheet that you've lined with baking paper.
Let this hang out for about an hour, until it's room temperature.
Place into the freezer for 3-5 hours, or until it's solid.
Remove from freezer and allow to sit for 5 minutes.
Turn out onto a cutting board and cut into chips.
Preheat oven to 190C/375F and line baking trays with baking paper.
To make the dough
Sift together the flour, bicarbonate of soda, baking powder and salt. Set aside.
Cream the cold butter with the sugar until light and fluffy. Don't worry if it's taking ages, you want it very fluffy!
Add the eggs one at a time, wiping down the sides between each.
Add in the vanilla paste and mix again.
Add the sifted ingredients plus coffee powder to the butter/sugar mixture and mix for a couple of minutes or until a dough is formed.
Add the frozen chocolate chips and mix gently. You don't want to overwork it here because the chocolate chips do start melting. You can place mixture in the fridge for a little while if it is getting too warm and difficult to work with.
Place spoonfuls (about 40 grams) onto the baking trays, leaving plenty of room between cookies. Don't crowd, I manage about 6 on each tray.
Bake for 8-10 minutes or until lightly golden.
Allow to cool on tray a little before removing to a wire rack.
Now, grab the milk.
*And biscuits are NOT the same as Southern biscuits OR scones. We can have the scone vs. biscuit debate at a later date but I must warn you, I will never back down.
** Um, or basically ever. Working on it.