So the school holidays have descended upon us. Unfortunately, I injured my foot and had to be homebound for most of last week. The kids were pretty good about it – they didn't give me grief by pestering me to take them out. However, 1 week of staying home had probably taken its toll on them and they were so hyper this morning, they were practically bouncing off walls! I didn't blame them. Heck, even I felt like bouncing off walls, having missed a week of exercise.
Then, my dear sister called up and suggested doing lunch – her treat. I jumped (ouch!) at the invitation even though my foot was still swollen and red. But when it is a toss up between your foot or your sanity, I think the decision's very clear. The 2 older kids hooted with joy when I told them to get dressed, which they did in record time!
We ended up lunching at Kuriya Dining at Shaw Centre, which was a lovely place to while away a leisurely Sunday. Even though the restaurant was well patronised when we arrived, we were briskly whisked to our table and attended to immediately. We quickly decided on their Lady's Set for the adults and Gindara Teriyaki bento for the kids. We also ordered a Hotategai (scallop sashimi) to share.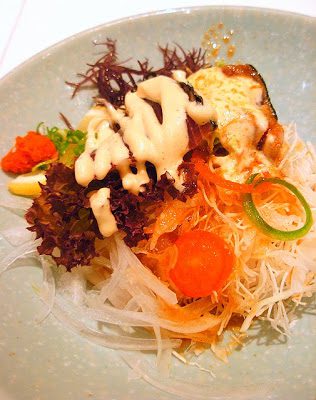 The kids (and us!) were wowed by the food. Ah, the Japanese are truly masters of food presentation. Every dish was so pretty and dainty, and very well-executed. I liked that we were served one dish at a time. I especially loved the salad. They came with hidden slices of maguro, which were supremely fresh. And the scallop, oh the scallop! So firm, sweet and succulent.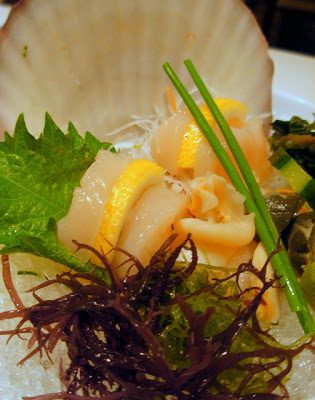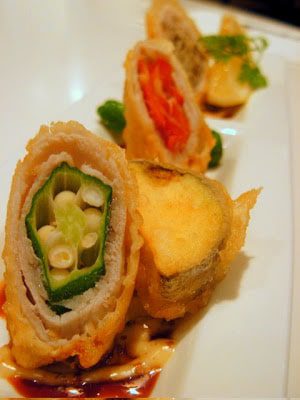 An medley of wraps (veggies and meats). Very nicely done.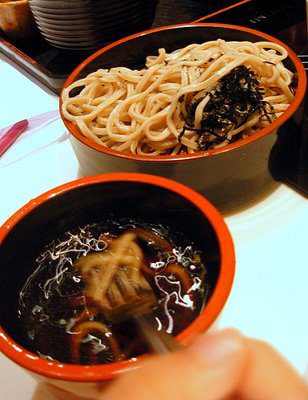 Zaru soba (which my son would stir vigorously in the dipping sauce with a fork).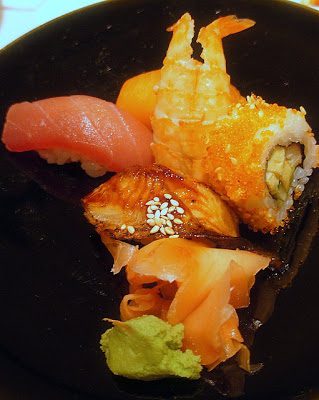 Even the dessert was exquisite. It was a matcha tiramisu topped with azuki beans and a dollop of cream. Heavenly! My kids were served matcha ice-cream, which I managed to sneak a spoonful of. It was creamy and very icy. I don't quite know how to describe this, but whenever I am served ice-creams at good Japanese restaurants, I can always taste the iciness in them. It's something you can't replicate in a tub of store-bought ice-cream. So yes, the ice-cream was matcha full of yum!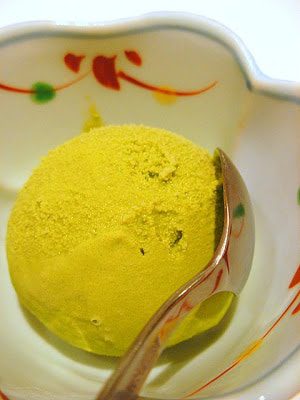 Matcha ice-cream. No need for any toppings. It was so good on its own.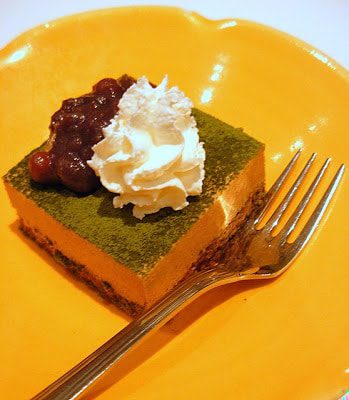 We washed everything down with freshly brewed coffee … very smooth and none of that acidic after taste. In fact, it was all hits and no misses for the entire meal. For sure, I would return. It's a great place for good food and cosy ambience. And I would highly recommend their set meals* for the excellent quality and variety. We actually had 1 more dish which I forgot to photograph: grilled salmon topped with a runny, sweet omelette. Very nice.
*Note that the set meals change according to seasons.
I have to say, the kids also played a big part in making this an extremely pleasant dining experience. They were well-behaved and co-operative, which meant I could slowly sample my food (as opposed to my usual wolfing down) and not have to fuss over them. I think they enjoyed their lunch too, because on the way home, they were already asking when we were going back! Soon, my dears. Soon.