Why brunch on Sundays when you can have a stack of gooey goodness anytime, any day? My favorite brunch or breakfast food are obviously pancakes, but on those days when I want something hearty and satisfying, I'm on my way to the kitchen to whip this bad boy up!
Nothing screams more Valentine's Day than chocolate, strawberries and most importantly strawberries covered in chocolate. Surprise your loved ones for a Valentine's breakfast, lunch (or dinner) in bed with this slightly sweet, salty, and delectable treat and they are sure to fall in love with you all over again, or might just fall in love with this vegan french toast.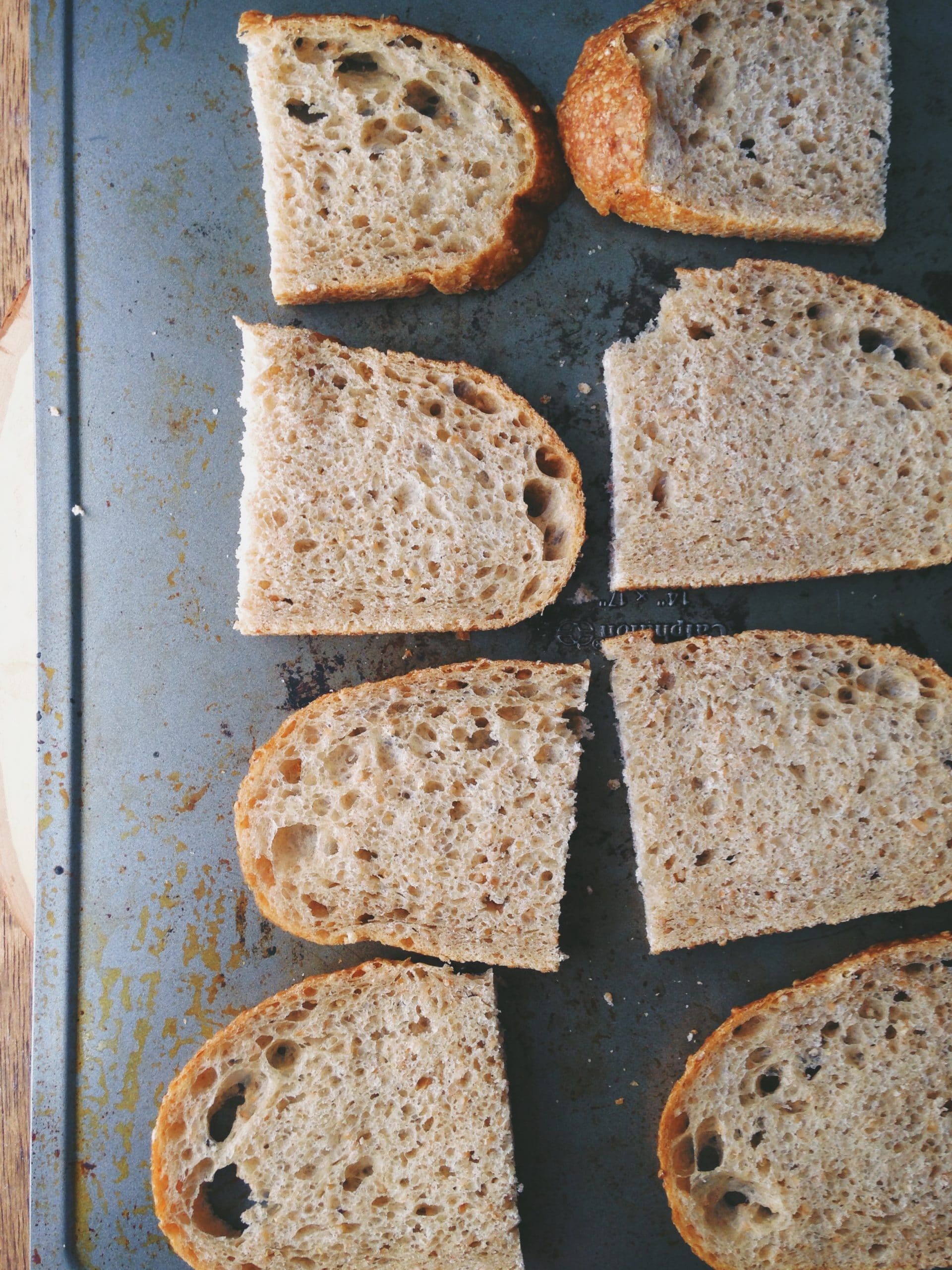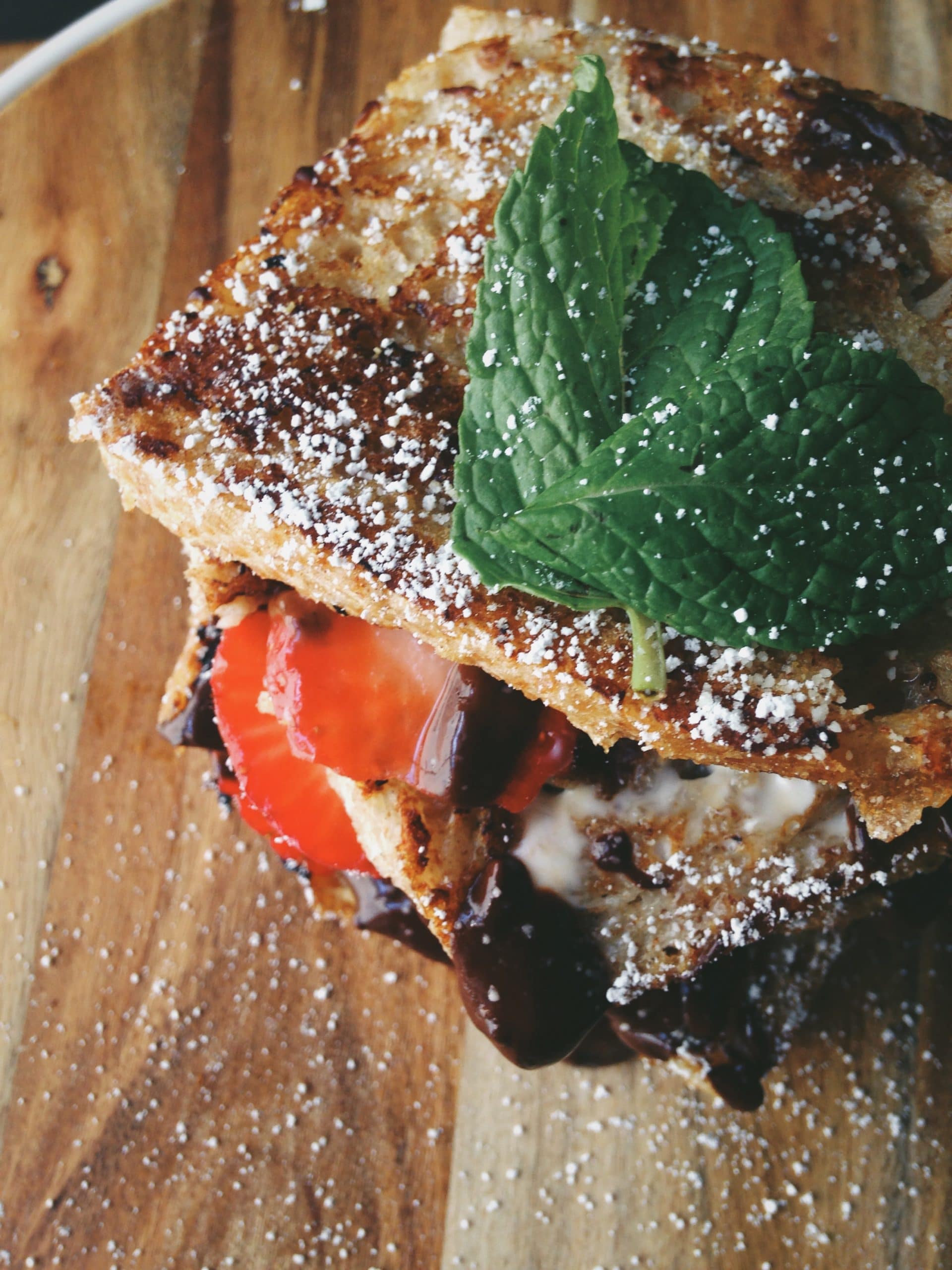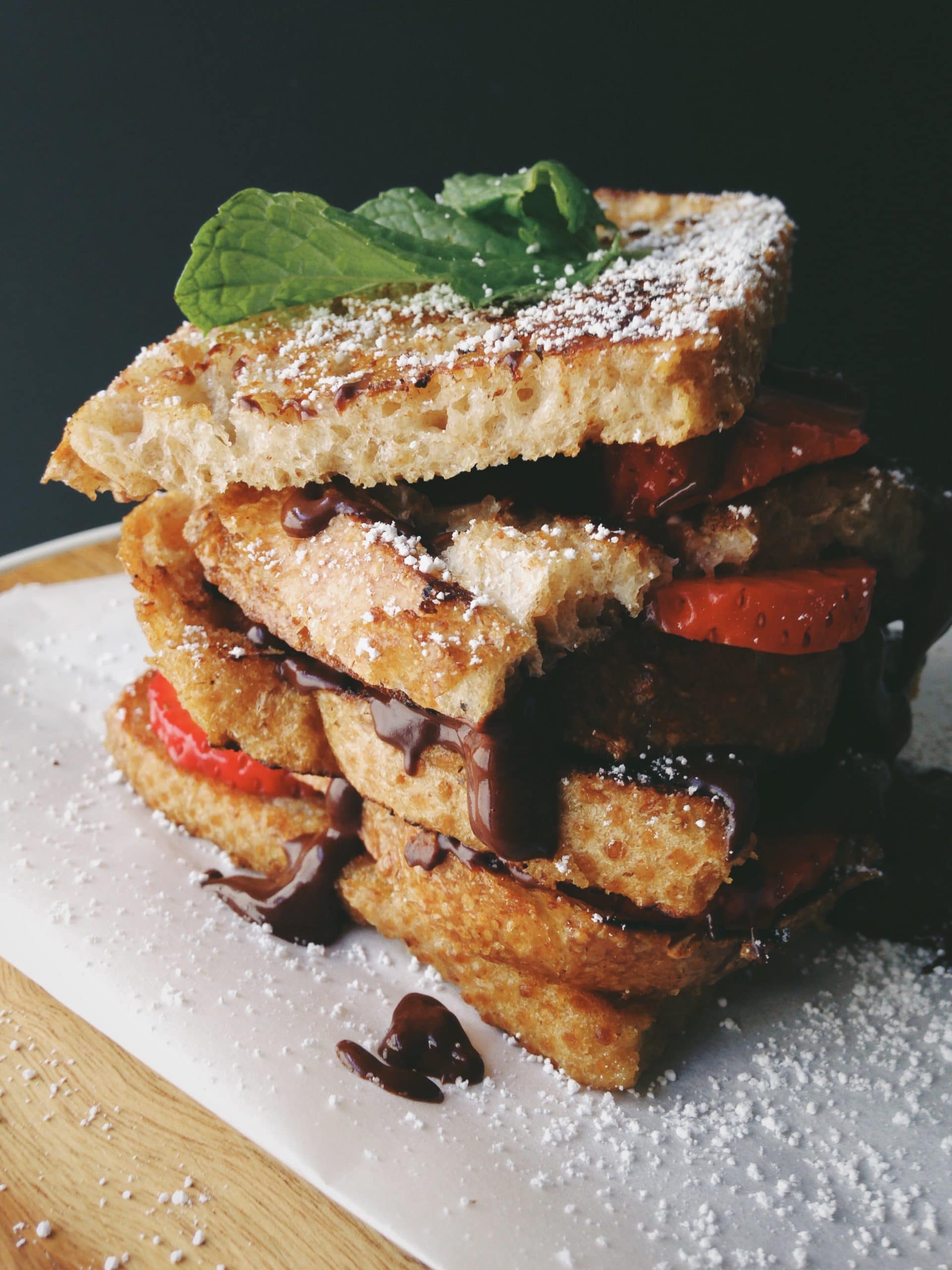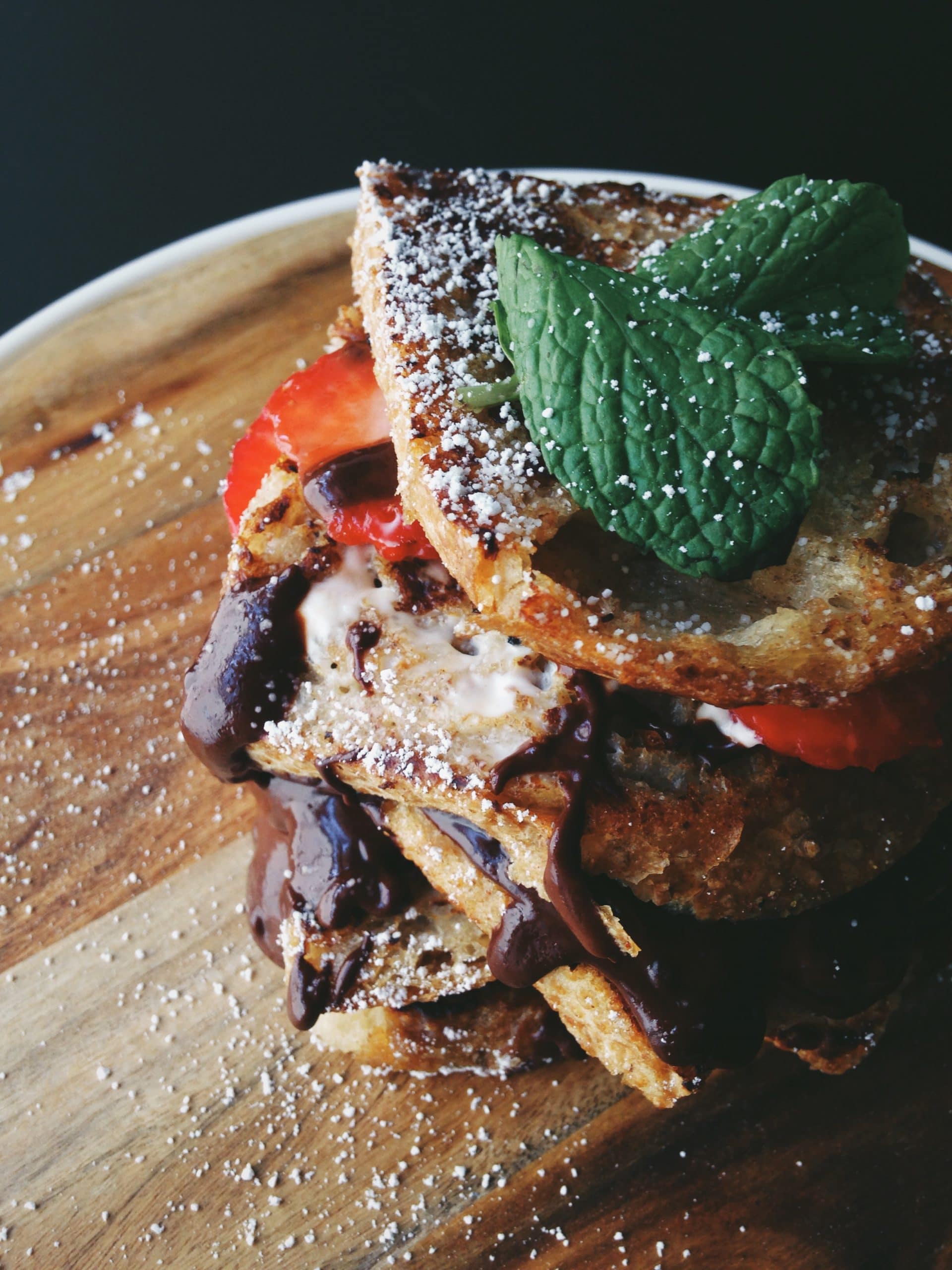 Ingredients:
1 ripe  banana, mashed
1 cup soy or almond milk
1/2 tsp cinnamon
1 tbsp agave
1/4 tsp pure vanilla extract
4 slices sourdough panini bread, whole wheat
5-6 fresh strawberries, sliced
vegan cream cheese (Tofutti), optional for toppings
Steps:
Preheat oven for 350 degrees. Slice bread in half and bake for about 5-6 minutes until slightly crispy. (you may skip this step if the bread is a day old)
Preheat non stick pan or griddle on medium-high heat. In a large bowl, whisk mashed bananas, milk, cinnamon, agave, and  vanilla extract. Lightly grease pan with cooking spray or a little butter. Dip each bread into wet mixture to lightly soak. Cook until both sides are golden brown and crispy.
Layer each piece of french toast with fresh strawberry slices, dark milk chocolate sauce* and Tofutti cream cheese (optional). Best layered right after each cooked french toast to help melt chocolate sauce and cream cheese while it's hot.
Steps:
Melt chocolate on a double boiler until smooth. Remove from heat and add milk and stir until smooth and shiny. Serve warm