My boyfriend loves ginger molasses cookies. Absolutely LOVES. So when my stepmom made these over the holidays and he gobbled them up, of course I was excited for the opportunity to bake them for him myself. As a surprise. Because surprises are the best, aren't they?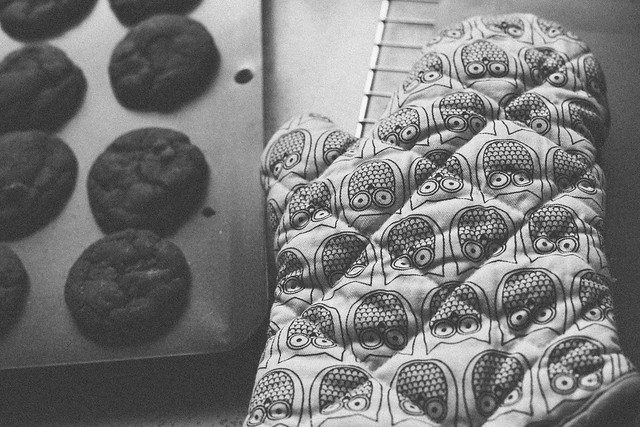 Really, these are some of the best ginger molasses cookies I've ever had. They're the right amount of dense, chewy goodness. There's enough ground ginger and candied ginger to go around and it makes everything feel ok in the world. Peace making cookies. There you go. These would also be great as ice cream sandwich cookies with vanilla bean or pumpkin ice cream, or with some chocolate chips added in. That's the plan next time!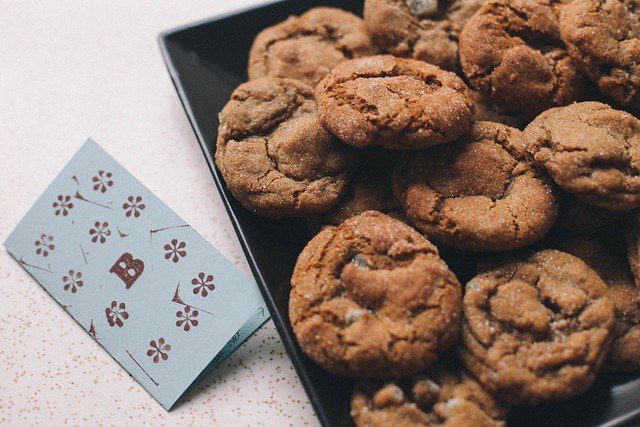 Chewy Double Ginger Cookies
Makes approximately 20-24 2-inch sized cookies
3/4 cup unsalted butter, softened
1 cup sugar
1/4 cup molasses
1 egg
2 teaspoons baking soda
2 cups flour
1/2 teaspoon ground clove
1/2 teaspoon ground ginger
2 teaspoons cinnamon
1/2 teaspoon salt
4 oz crystallized ginger, chopped coarse
sugar, to roll
Combine butter, sugar, molasses and egg in a large bowl. Beat well.
Mix dry ingredients together, add to wet mixture. Mix well.
Chill for 1 hour.
Preheat oven to 375°F.
Form into 1″ balls, roll in sugar, and place on cookie sheet 2″ apart.
Bake for 8-10 minutes. Dough will be slightly undone looking in the center, but as long as the edges are browning, you're ok.
Cool on rack and enjoy!