In my opinion, I've assimilated pretty well into Dutch culture.  Unlike a lot of expatriates who come to live in Holland, I actually speak the language (albeit rather badly), I only hang out with Dutchies, I'm not ashamed to admit that I listen to Guus Meeuwis and Jan Smit (Dutch singers) … yes I'm genuinely in love with my adopted country and its people.
But there has been one aspect of Dutch culture that has failed to win me over, and that's their cuisine. Don't get me wrong, I don't dislike it.  In fact I always over-indulge when I visit my mother-in-law who is a fantastic cook.  But, Dutch food just doesn't inspire me in the same way that Italian, Asian, or even Greek, Spanish or French food does.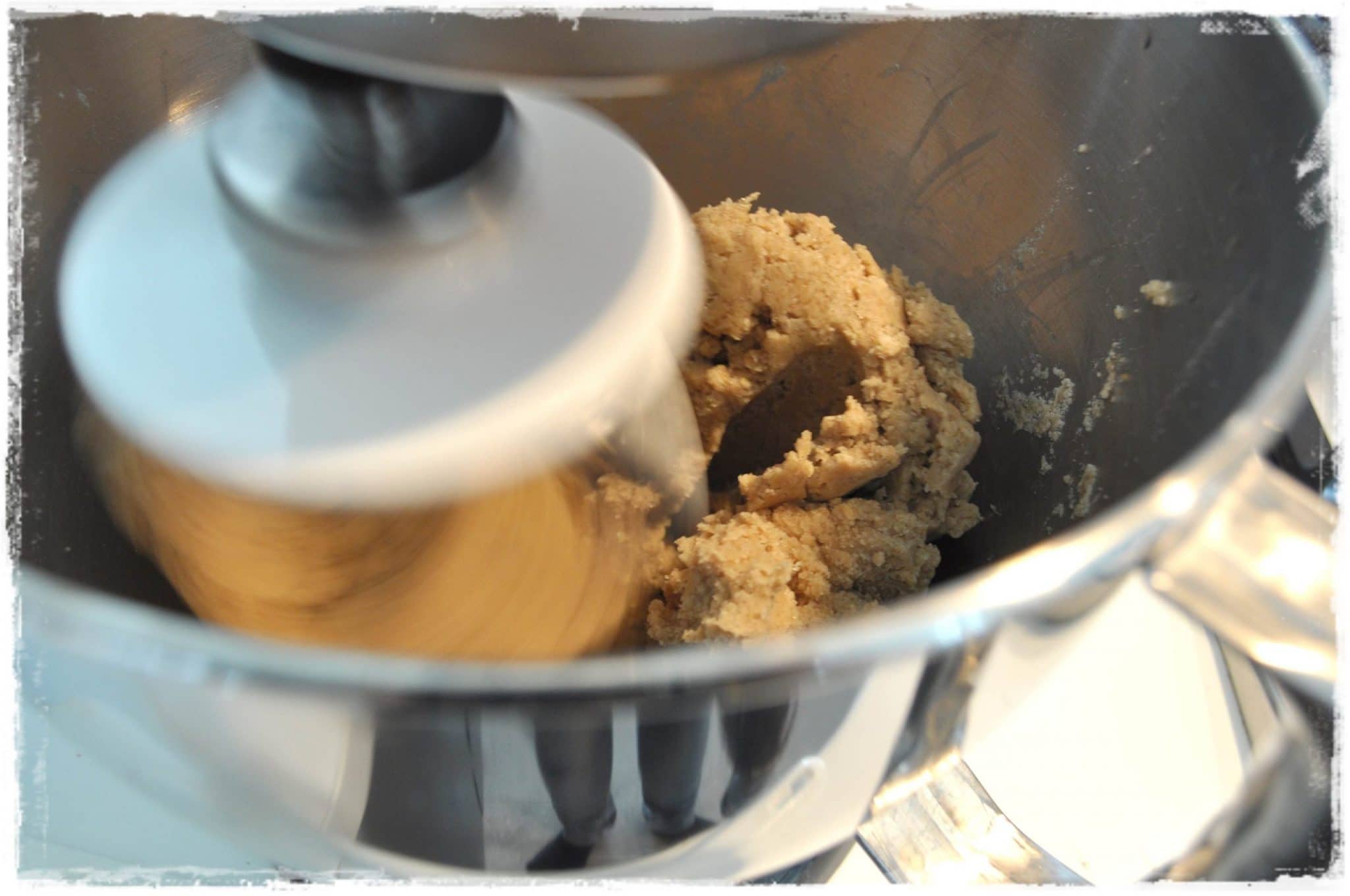 That's why for June's FoodBlogSwap, I decided to bite the bullet and tackle something that is typically Dutch.  So, when I saw that I had been given the Dutch food blog  "Judith's Cakes" to cook from, I jumped at the chance to make this Speculoos Pie (or as the Dutch call it, "Speculaastaart").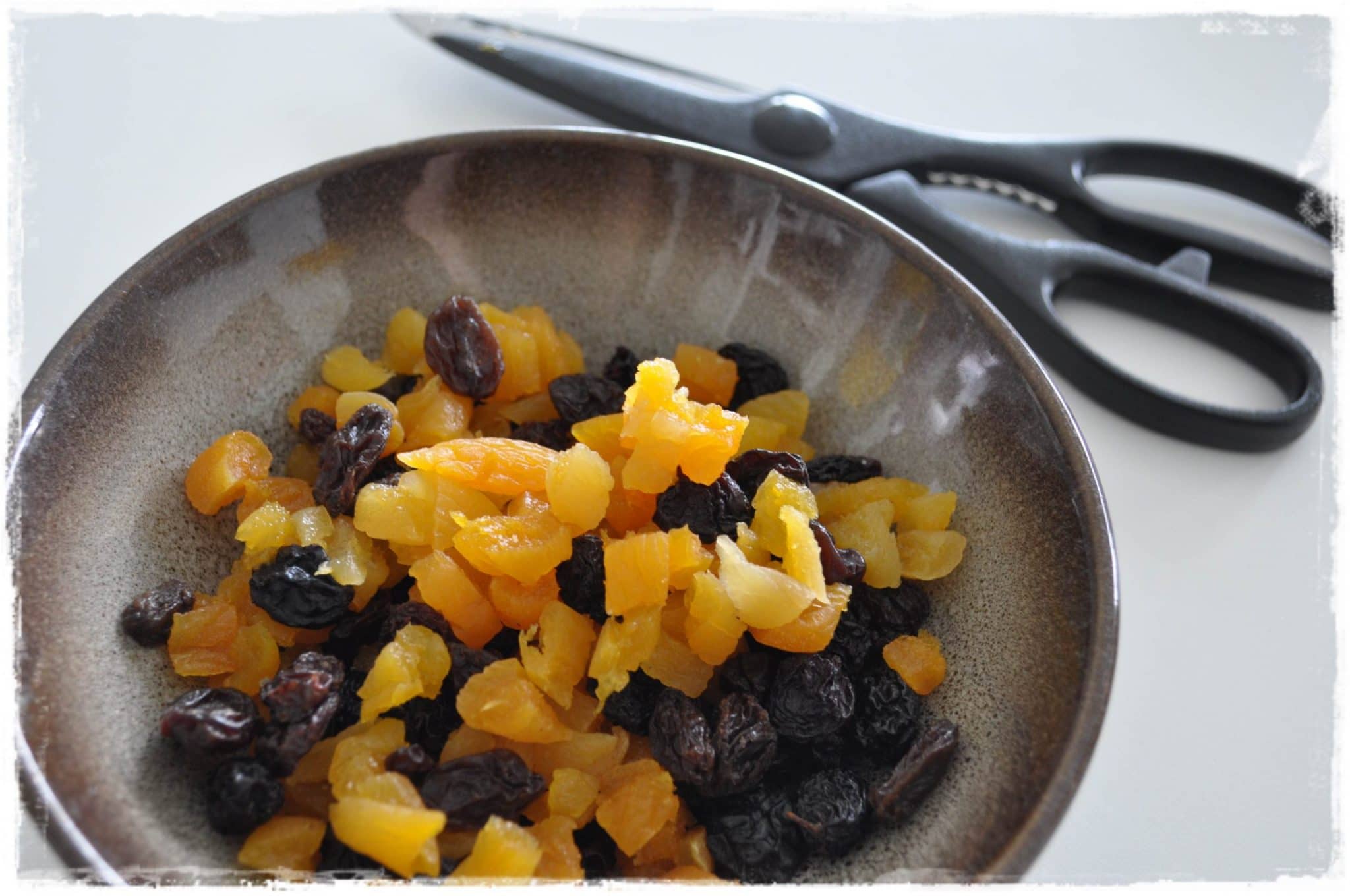 Choosing from Judith and Jaap's blog was the biggest challenge I've had to face so far in the Dutch FoodBlogSwap event.  There were just so many delicious sweet treats to choose from!  But this pie really struck me as being completely different to anything I had tried to make before, and so my curiosity was piqued.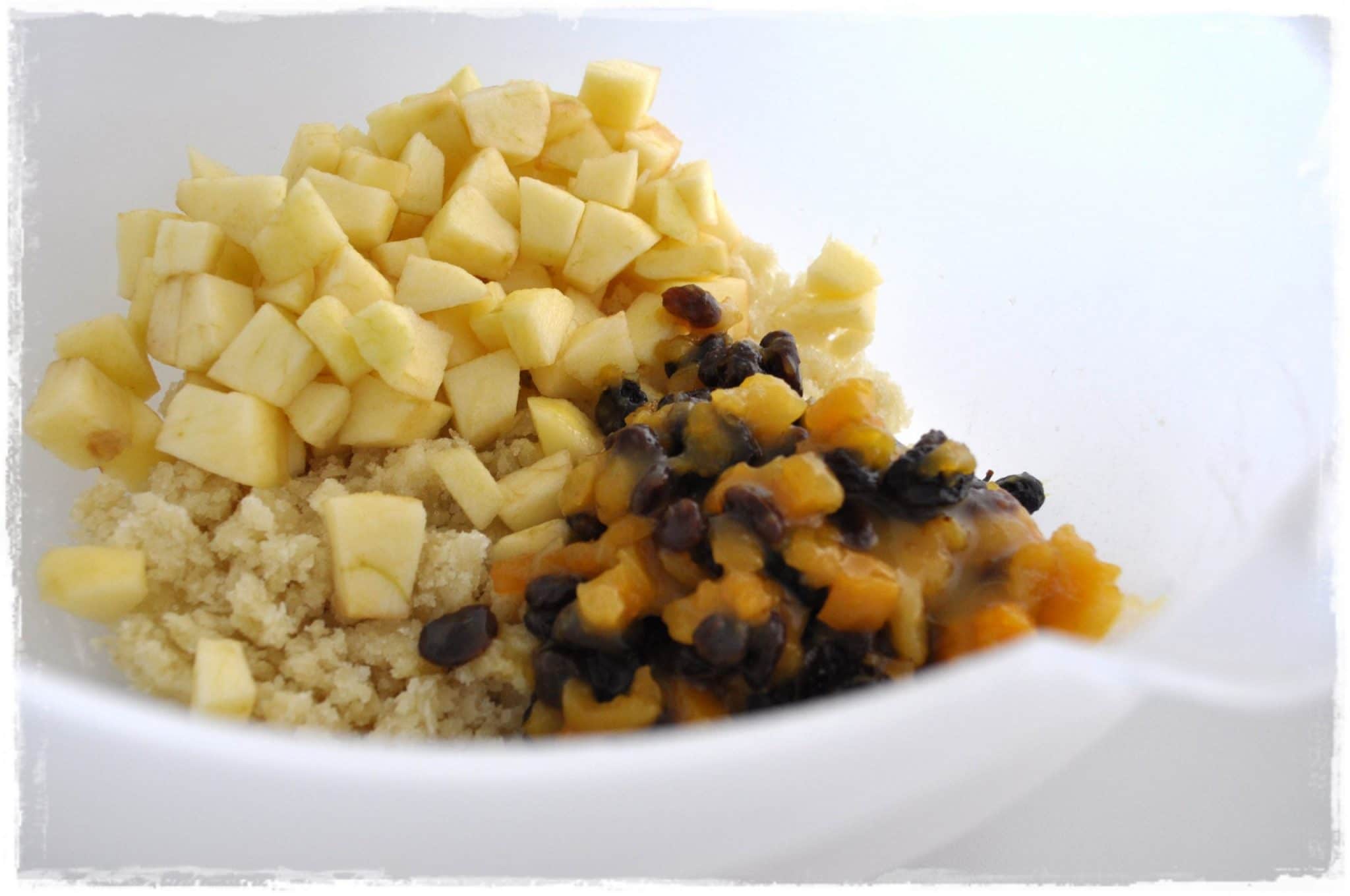 According to Wikipedia, speculoos (Dutch: speculaas, or in New Zealand we often call them "Dutch Windmill Biscuits") is a type of spiced shortcrust biscuit, traditionally eaten during the feast of St Nicholas (Sinterklaas) in the Netherlands, Belgium, and Northern France and around Christmas in Germany. Speculoos biscuits are thin, very crunchy, slightly browned and, most significantly, have some image or figure (often from the traditional stories about St. Nicholas) stamped on the front side before baking.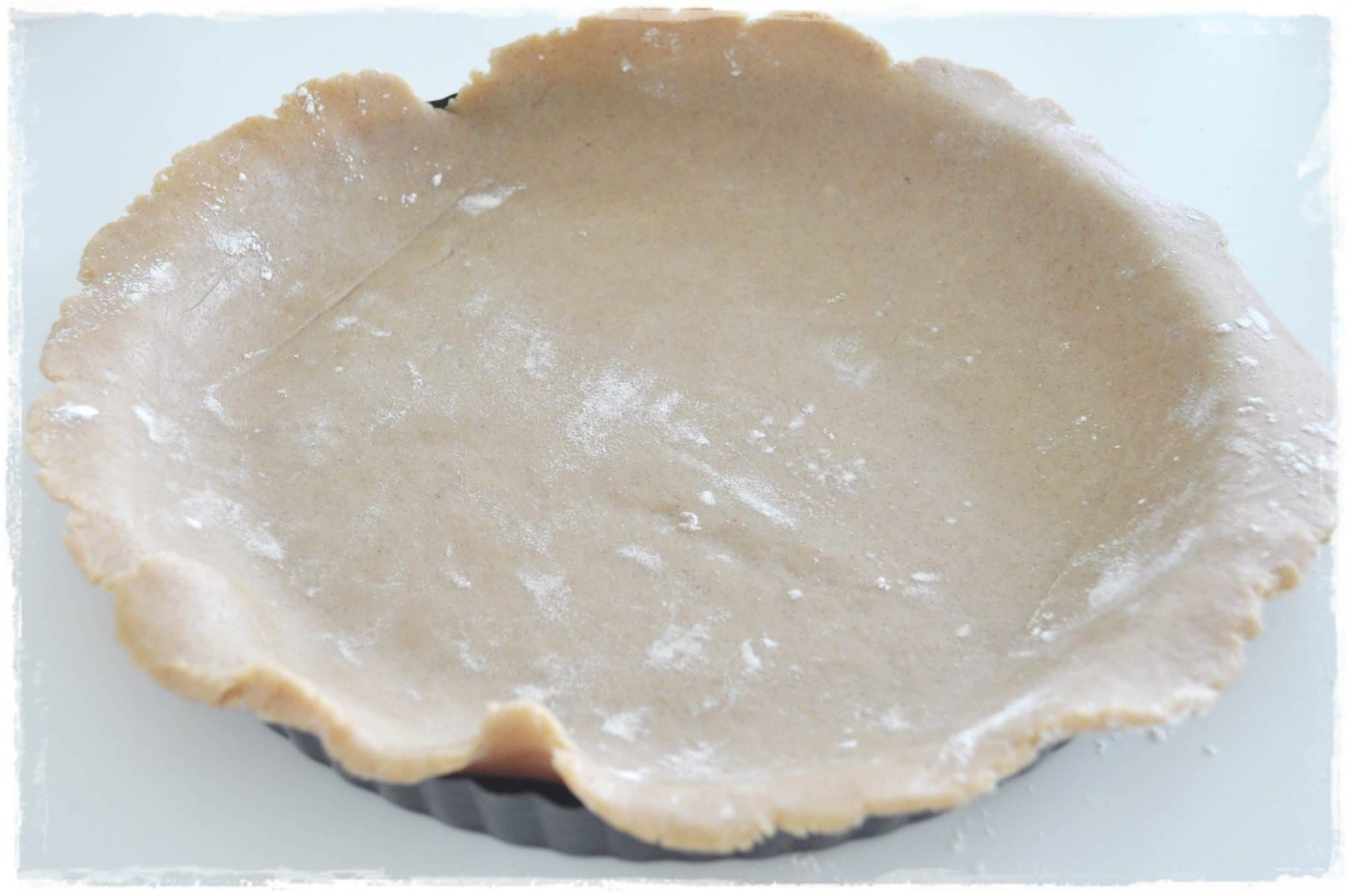 The most striking thing about speculoos biscuits however is the flavour, which is a combination of spices including cinnamon, nutmeg, cloves, ginger, cardamom and white pepper (therefore similar to English mixed spice).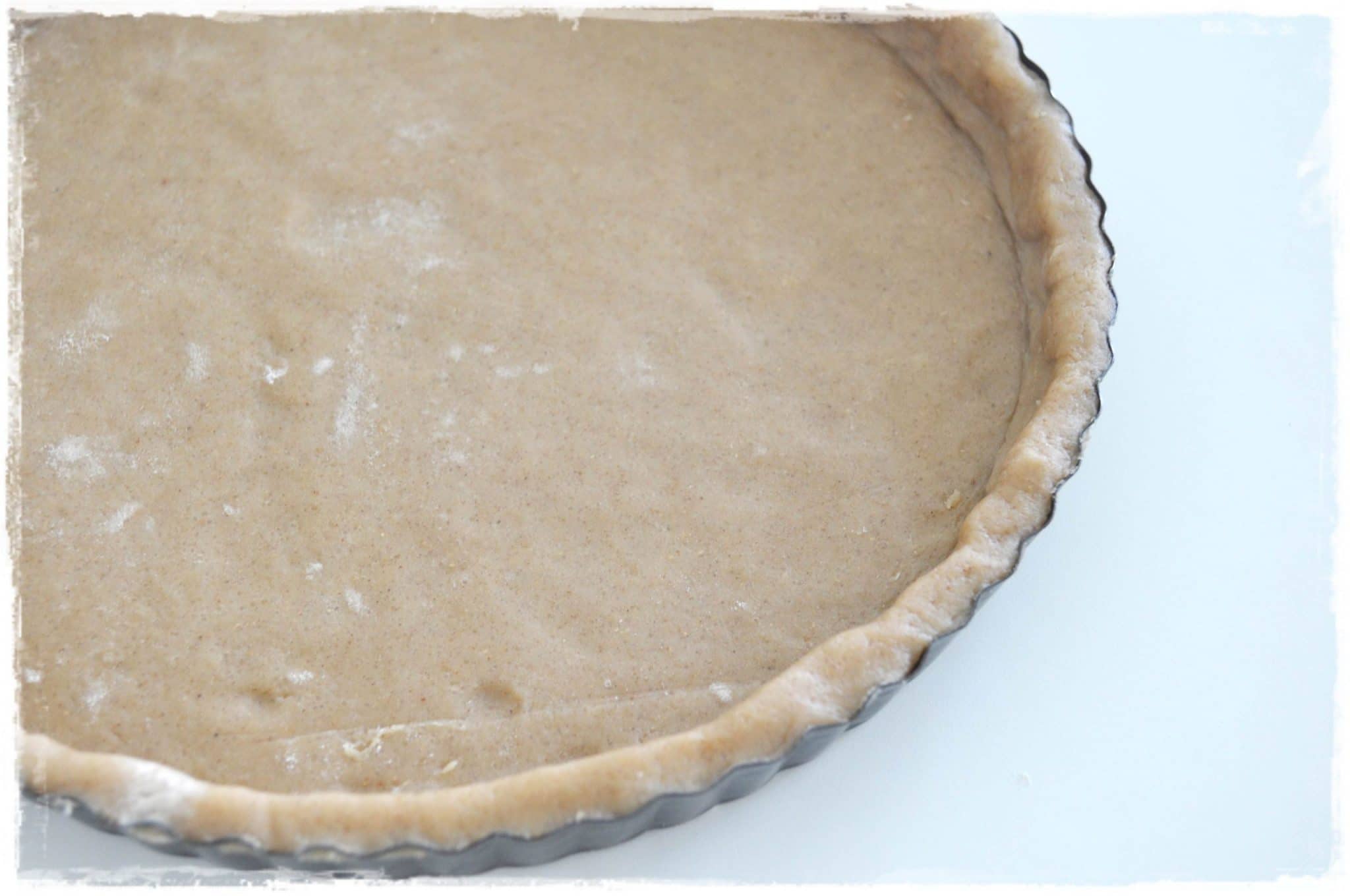 This pie is therefore a tribute to the flavour and texture of speculoos biscuits.  The recipe itself, as far as I'm aware, is not especially typically Dutch, but the combination of flavours and ingredients certainly are.  The spices together with the almond paste and dried fruits will conjure up vivid memories of Sinterklaas and Christmas for any Dutch person.  And of course that really means that I should have made this in November or December.  Meh!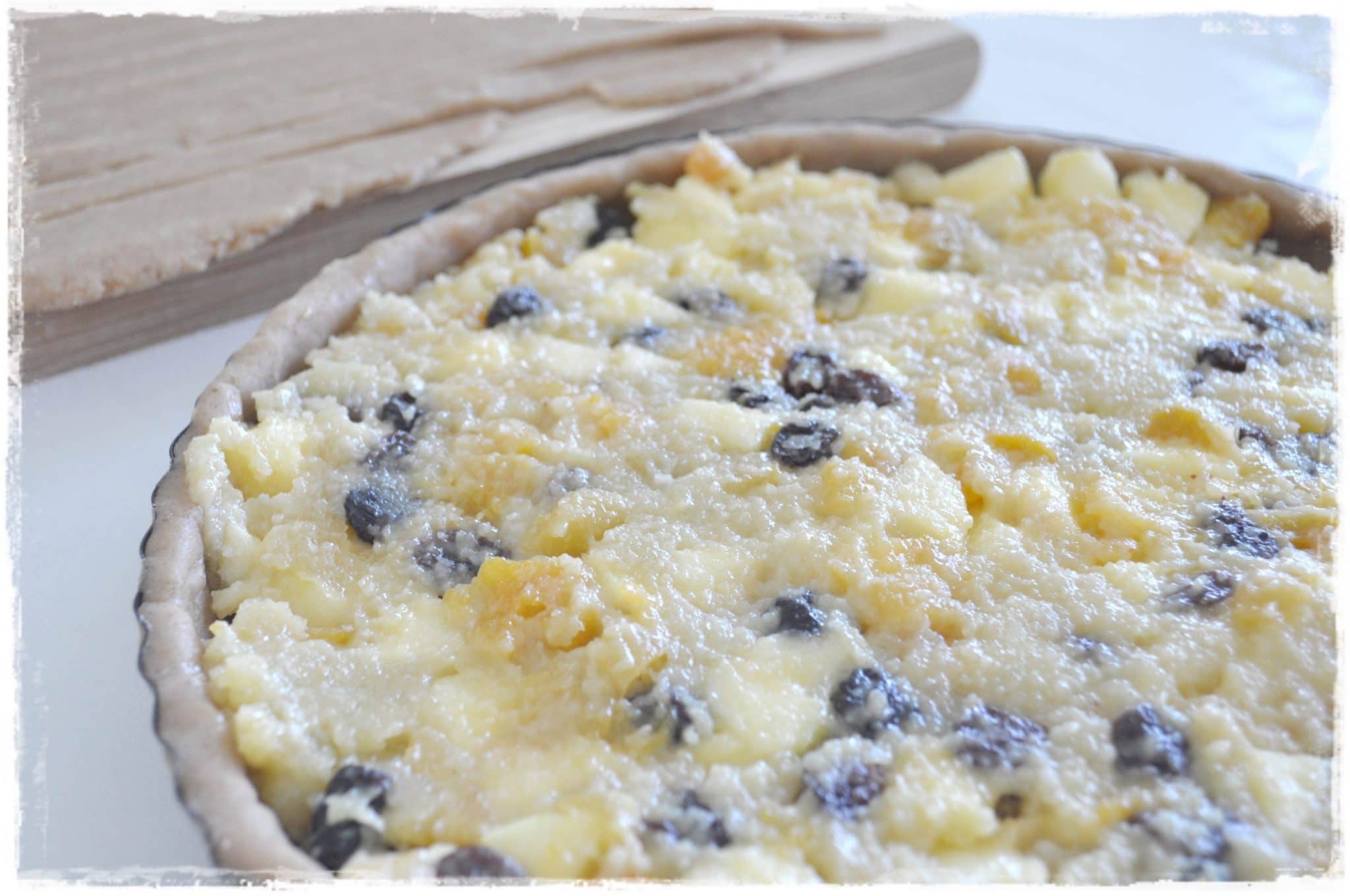 Judith and Jaap from Judith's Cakes used small round balls of the dough to form the design on the top of their pie.  I think it looks absolutely fantastic, but as I lack the assistance of small children in my home, I just didn't have the patience to stand there and roll all of those tiny little balls!
I therefore decided to get a bit creative and ended up cutting out strips of the dough and platting them over the pie, finishing off with with little stars to fill up all of the gaps. And of course, if you were to make this at Christmastime, then this pattern would be absolutely perfect. But you should feel free to use your own imagination and create your own unique design to top it off.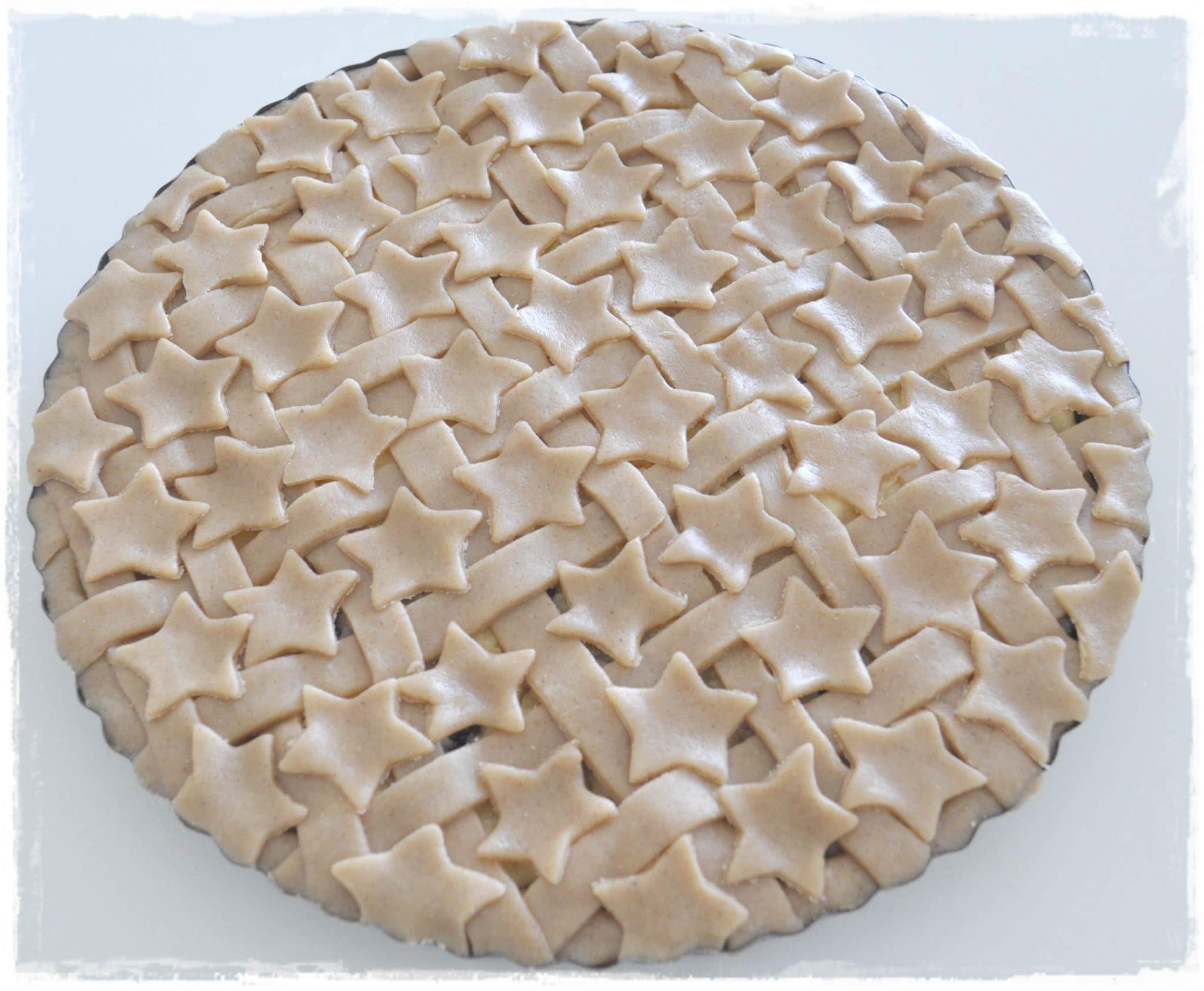 So, do I regret choosing something "typically Dutch" to cook from Judith and Jaap's food blog? Absolutely not!  This pie was delicious!  It's definitely going to remain a part of my repertoire and I hope some day to have the opportunity to make it around Christmastime in New Zealand for my family and to showcase to them that Dutch cuisine is actually all that after all!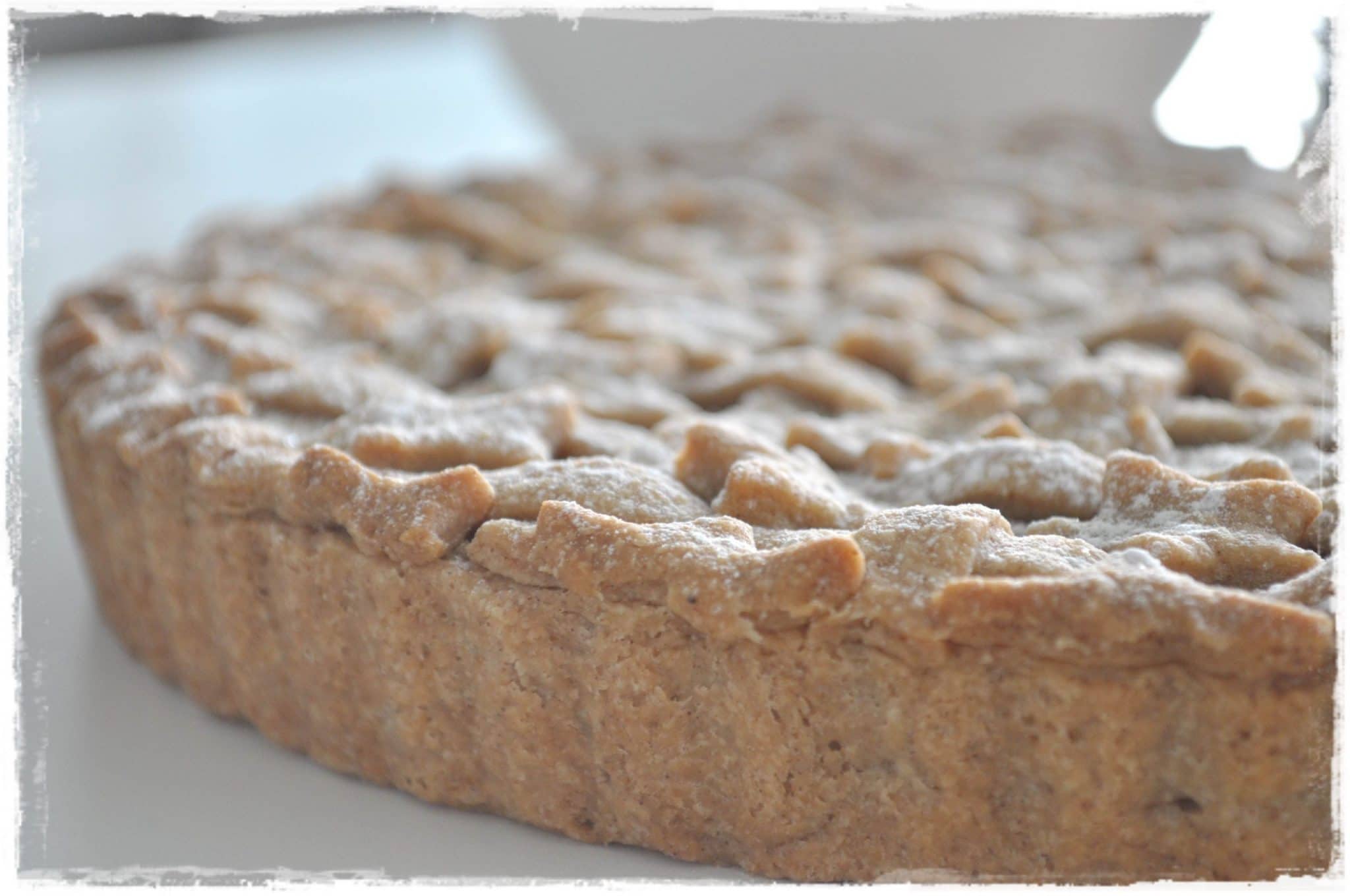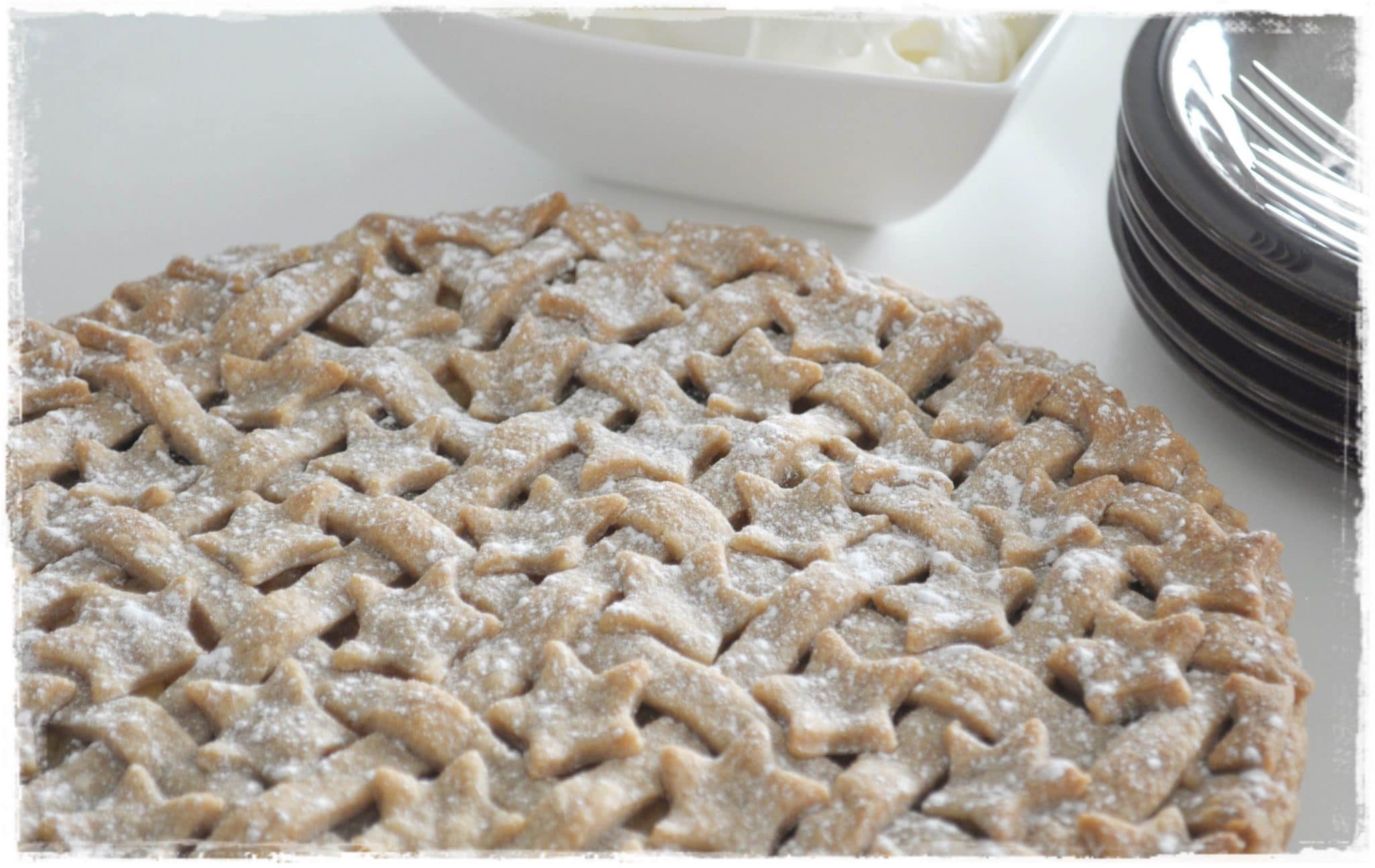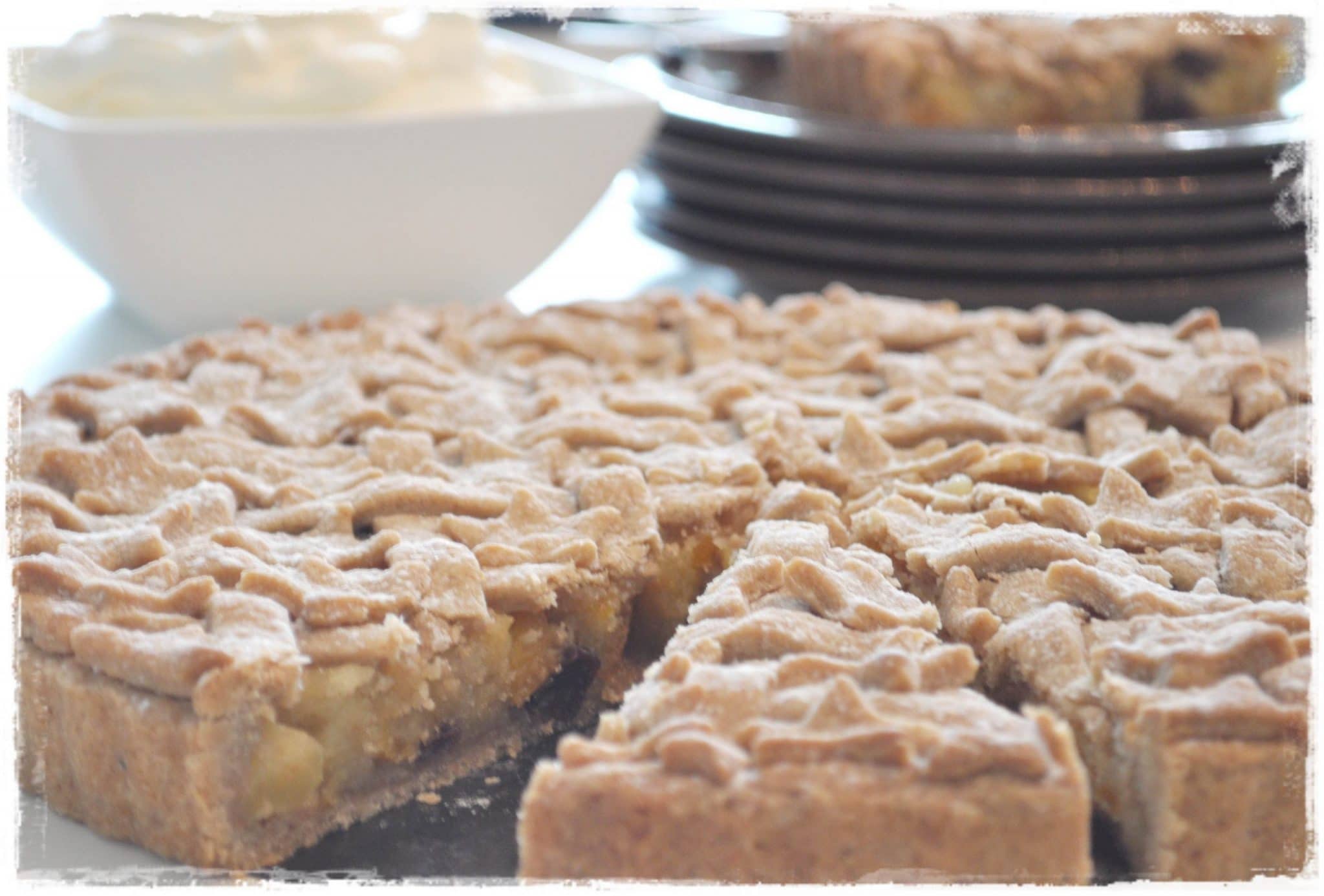 Dutch Speculoos Pie with Orange Liqueur Cream …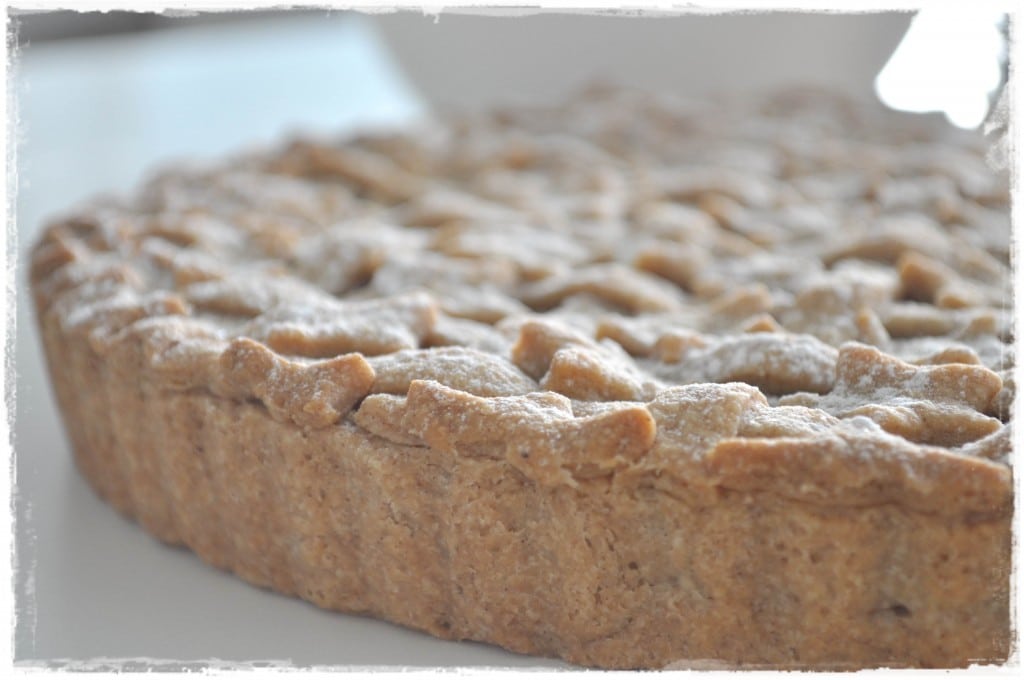 Ingredients
For the pastry …
300 gram white flour
100 gram brown sugar
pinch of salt
200 gram cold butter
2 tablespoons mixed spice or "speculaaskruiden"
For the filling …
75 gram dried apricots
75 gram raisins
100 ml + 1 tablespoon freshly pressed orange juice
2 large apples
300 gram almond paste (marzipan is also fine)
For the orange liqueur cream …
1 cup of cream
2 tablespoons castor sugar
1 tablespoon orange liqueur or orange essence
Instructions
To make the pastry, first thoroughly mix the dry ingredients together in the bowl of an electric stand mixer (or a large bowl if you want to knead the dough by hand).
Cut butter into little blocks and add to the bowl with the dry ingredients.
Using the dough hook on your electric stand mixer, knead the dough until it comes together. If the dough won't come together and is too crumbly, then add a teaspoon of cold water and continue kneading. Keep adding teaspoons of cold water until the dough forms a ball around the dough hook.
Take about two thirds of the dough and form it into a flat round disc. Then roll it out onto a well-floured bench until it forms a large enough circle to line your loose-bottomed pie tin.
Spray the pie tin with baking spray before gently lying the rolled out dough on top and pushing it into the tin. Take your time with this, as you want the dough to evenly line the tin and you want it pressed in well.
Put the tin into the fridge to allow it to firm up while you prepare the filling.
Preheat the oven to 170 degrees Celsius.
Cut the dried apricots into small pieces and mix together with the raisins.
Put the dried fruits and the orange juice into a small pot and simmer for about 5 minutes or until the fruit softens and have absorbed most of the juice.
Meanwhile, peel the skins off the apples and cut the flesh into little pieces and add to the apricots and rasins.
Next take the almond paste (or marzipan) and use your fingers to crumble it into flakes into the pot with the fruit.
Add about another tablespoon of orange juice to the fruit and loosely mix everything together.
Add the fruit mixture and spread it evenly into the pastry case.
Next, take the rest of the dough and roll it out into a large rectangle. Cut the dough into strips and plait the strips over the fruit mixture leaving small gaps in between each strip. Use any remaining dough cut-offs to roll out and make stars with a little star-shaped pastry cutter. Use the stars to fill up all the gaps on the pie.
Place the pie in the oven and bake for 50-60 minutes or until the pastry is nice and golden.
Once cooked, let the pie cool in the tin before taking it out and serving.
To make the whipped cream, simply beat the cream and sugar together until it forms soft peaks.
Add the orange liqueur or essence and beat for another few seconds until combined and the cream still forms soft peaks.
Serve a slice of the Speculoos Pie with a dash of the whipped cream on the side.