Hello, world! It's been a hectic couple of months in Barrister Land. Around the time of my last post, I began volunteering at my local Obama campaign office. Within a week, I was sucked in, spending 12 hours a day there (and sometimes more). I took on the role of office manager and coordinated all of our large Get Out the Vote phone banks along with another very awesome volunteer. Those last 5 days? I spent about 80 hours in the office, wrangling volunteers and the occasional nutcase.
Congressman Mike Honda also called me bossy — but you don't come into my campaign office on Election Day, cause a bit of a ruckus, and then refuse to make calls. Thankfully, he caught on pretty quickly and spent a few minutes making calls.
Cooking and blogging obviously took a back seat during this time (if you follow me on Twitter, you'd know this) — all of my no-cook groceries went into an office mini-fridge with instructions to KEEP OUT. But hey! I got to see President Obama speak in San Francisco with a great group of people and on the first Monday of December, I was invited to the White House for a California team meeting about the fiscal cliff. Below is one of my favorite pictures, but you can see the rest here.
BO! Made out of cotton balls.
Thankfully, I did manage to make it home for Turkey Day. My dad took care of the turkey and stuffing, while I made some delicious rolls and this brussels sprout hash. I actually hadn't eaten brussels in at least a decade, mostly because I thought they smelled. I decided to try them this time, though, as my dad bought them on the stock. A lot of brussels sprout hash recipes call for faux caramelized onions — real ones take time. You should take that time and do it low and slow. The flavor is so much more intense.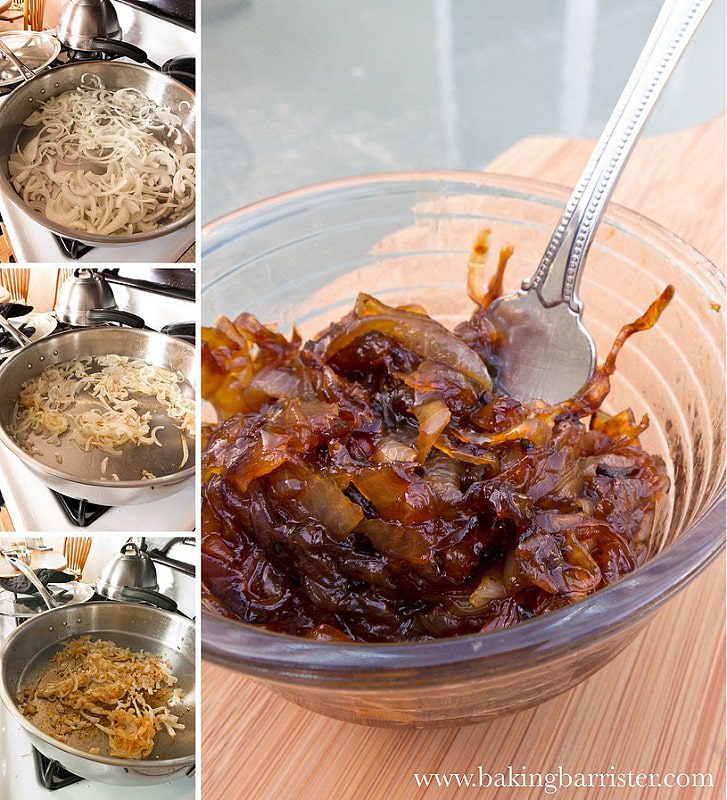 Low and slow, baby. Low and slow.
The best part about this recipe, which I adapted from a gazillion recipes across the web, is that it's still delicious the next day. Reheat in a dry frying pan, allowing the sprouts to crisp up. Add some shredded turkey and toss it on a leftover roll for a pretty great sandwich.
Speaking of turkey, my dad insisted I take a picture of his. Here's a few bonus pics of my brother chowing down:
Embarrassing him is fun. Anyway, enjoy!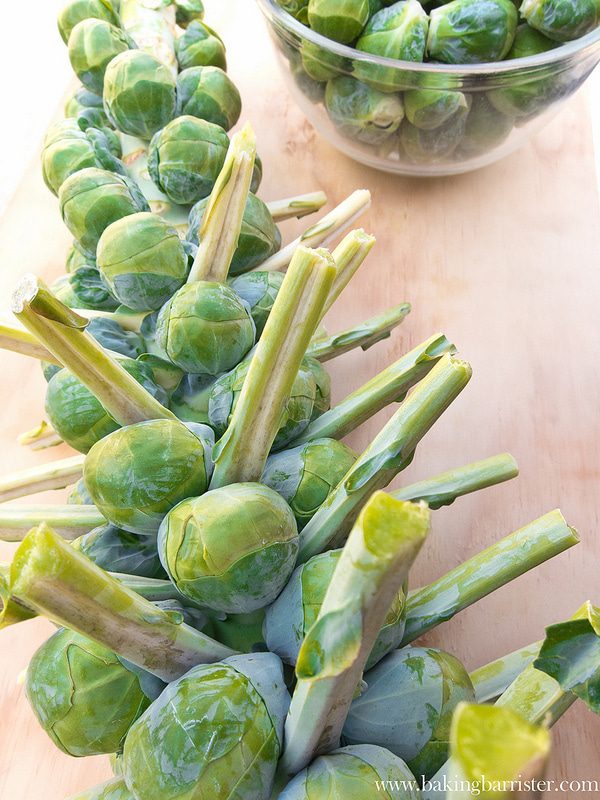 Brussels Sprouts Hash 
with Caramelized Onions
2 Tbs butter
4 Tbs olive oil, divided in half
1 large brown onion, sliced thinly
1 Tbsp apple cider vinegar
kosher salt
1 cup chicken or vegetable stock
1 1/2 lbs. brussels sprouts, quartered
1-2 ounces goat cheese (optional)
1. Melt butter and 2 tablespoons of olive oil in a large sauté pan heated to medium. Add onions and stir, spreading them out evenly across the pan. Let cook uncovered, stirring occasionally, until translucent and light brown, about 10 minutes.
2. Sprinkle with salt and apple cider vinegar, stirring to coat. Turn heat to low and let cook, stirring occasionally, until they're soft, a deep brown and sweet in taste, about 20 more minutes. Remove from pan and set aside.Note: If you think they're sticking too much, add a little bit more oil.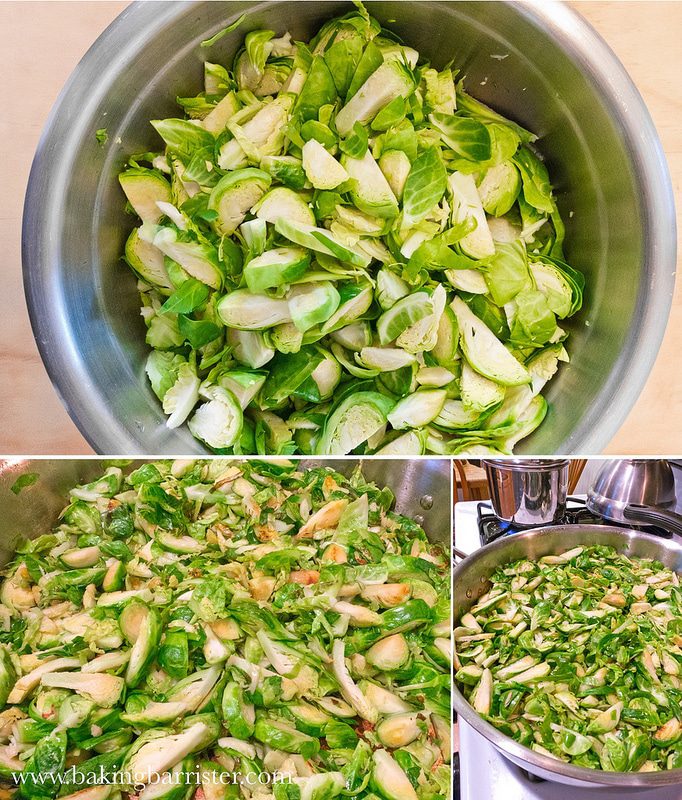 3. Add remaining 2 tablespoons of olive oil to the pan and return heat to medium-high. Add the sprouts and sauté until they're browned. Add 1 cup of chicken or vegetable stock and let cook until water has evaporated. Sprouts should be bright green and tender.
4. Combine onions with sprouts, season with salt and pepper and sprinkle with goat cheese.