Before
we continue with this relationship, there is something you should know
about me. If we ever watch a movie together, I will annoy you. It's not a
question, it's happening one way or another. Most likely it will be in the very
beginning when I tell you that Ineed
the subtitles; yes I know they are speaking English and yes I can hear fine, I
just need them, ok? If not then, you'll start thinking about strangling me when
I start pointing out all the inconsistencies in the film, and if you make
through all that, you'll definitely flip when you look over and notice that the
reason why I'm quite is because I have fallen asleep, I always do usually sometime
during the last ¼ of the movie. It runs in the family. When the last Star Wars
movie was in theaters a boy took me to watch it on a Friday night, I fell
asleep in the first twenty minutes and woke up two hours later to some
monstrous intergalactic battle. Let's just say it was rough. I am working on
it, but it might take awhile, so let me apologize in advance.
Speaking
of subtitles… sometimes I wish people had them in real life. I am not talking
about people who speak English as their second language, those ones I can
understand perfectly; it's this country twang I sometimes here in DC, Virginia,
really? Who knew…
Here's
a little something I do thatWON'T annoy you:
Dressing
2 TB Lime Juice

2 TB Olive Oil

1 TB Honey

1 TS Cumin

Salt & Pepper to
Taste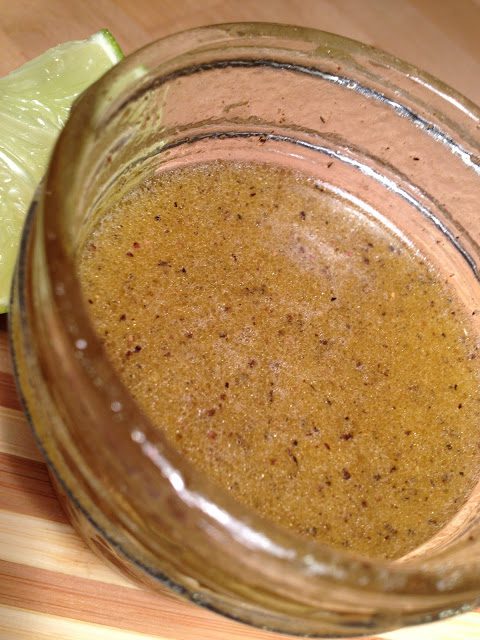 4 Ears of Corn (1
Extra for a snack)

1 Cup Blueberries

1 Cup Chopped Wax
Beans

1 Small Cucumber

¼ of a Red Onion

3 Cloves of Garlic
(DUH!)

¼ Cup of Chopped
Cilantro

1 Jalapeno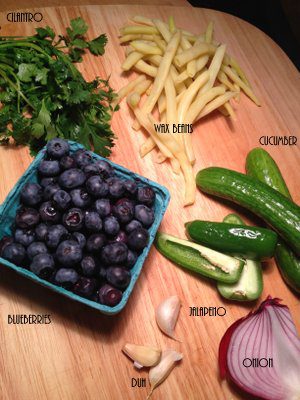 Chop Red Onion, Jalapeno, Cucumbers, Steamed Wax Beans and Cilantro.
I mean… It looks good already…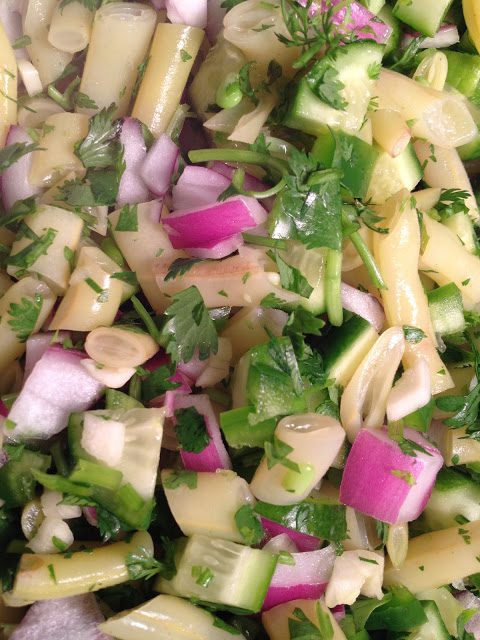 Grill ears of corn and slice off the kernels.
Pause here to eat that extra ear of corn with salt, butter and a little lime juice over your kitchen sink while listening toDuffy and maybe some Al Green. (depending on how fast you eat)
Mix everything with some Blueberries.
Dress with Lime Juice, Olive Oil, Honey, Cumin, Salt and Pepper.
This is a perfectly summery side dish for anything grilled, especially fish, especially in a taco, especially with some buttery California Avocados and a Margarita. Especially then.