Do you like the smell of dried fish? I love it. I grew up eating different types of dried fish. In Thailand, we have tons of different kinds of dried seafood that you would just want to dive in, if you love dried fish that is.
Here in India, I get these dried shrimp. It's different from what I get from Thailand which is more firm and meatier. But the flavor is close. And here is one of my favorite ways to cook dried shrimp.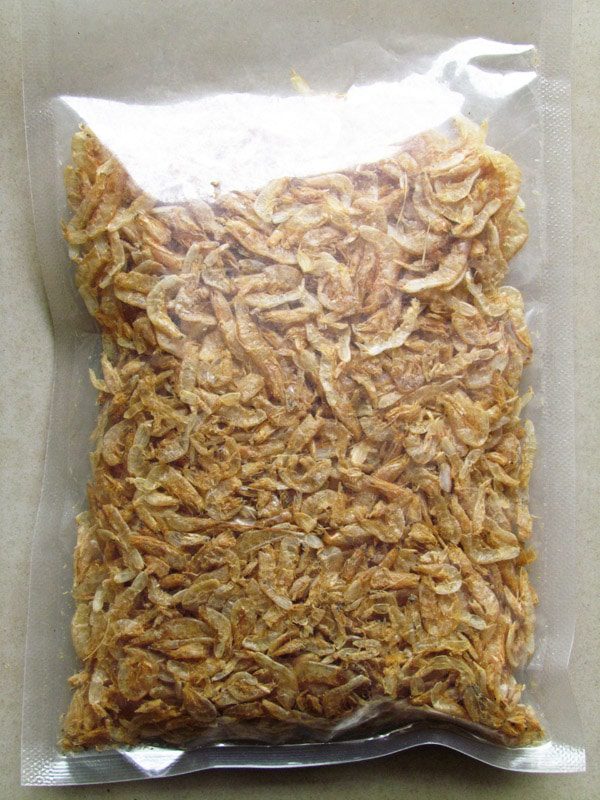 Dried fish scent is an acquiring taste. Some people really don't like the smell of it, but I love it. When I cook dried fish, I always incorporate lots of herbs in it. They not only build a nice earthy aroma to the dish, but they give a good texture to it.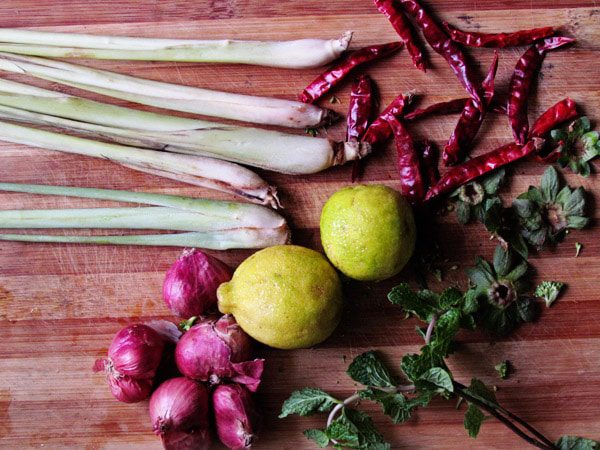 I also love fresh lime juice drizzling in salty crunchy deep-fried dried shrimp. The sourness gives a nice balance to each bite. So what are we waiting for, let's cook this… mmmm, turn on your kitchen hood.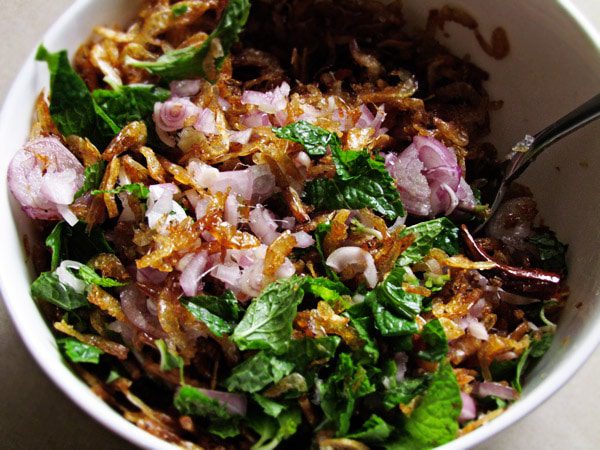 Dried Shrimp Salad

Ingredients:

250 gm dried shrimp

4 shallots- peeled and finely sliced

1 stalk lemongrass- finely sliced

3 Dried red chili

1 lime- juiced

1/2 tsp sugar

A handful mint leaves- chopped

1 cup of oil for frying

Preparation:

1.  Heat oil in a deep-bottom pan, and when the oil is hot, add dried shrimp and deep fry them for 2 minutes or until they become crispy. Remove the shrimp from the oil and transfer them into a mixing bowl.

2.  In the same oil, add whole red chilis and deep fry them until they're dark and smoky. Remove from the oil and put them in the bowl along with deep fried dried shrimp.

3.  Add shallots, lemongrass, lime juice, sugar and mint leaves. Mix well, try to crumble the red chili into the salad with your wooden spoon, and check the seasoning.

4.  Serve as side dish.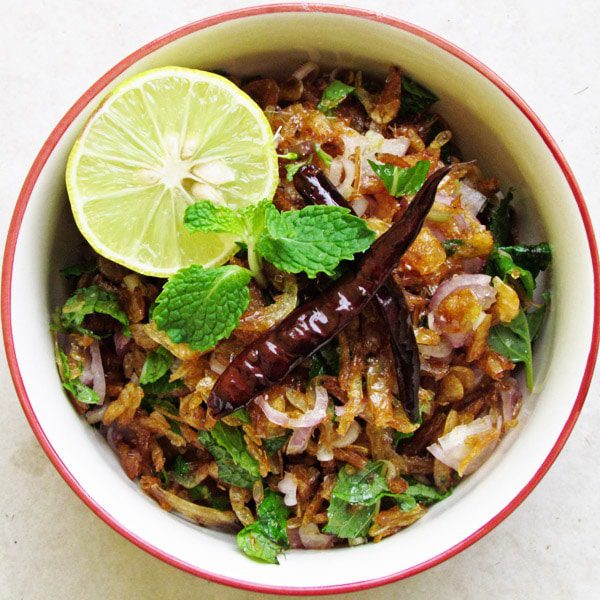 Dried Shrimp Salad works all flavors together into one bite. You get salt from dried shrimp, sour from lime, spiciness from red chili and sweetness from sugar of course. Lemongrass, shallots and mints, gives a nice texture and freshness into the dish. I normally had this with rice and top it up with runny yoke fried egg…oh so good. You can also serve it in lettuce leaves. It makes a good appetizer when you wrap it into one bite.
Love,