Bread pudding is another one of those amazingly versatile dishes that's easy to execute and impresses just about everybody because they don't know how easy it is to make.
This is a much healthier version than what you typically see.  I use skim milk in mine and cut the sugar down considerably.  If you want to make this more of a dessert breakfast thing that people seem to be so keen on then go ahead and use heavy cream and more sugar.  I don't know, I kind of like to start my day not feeling like I've been hit by a semi, but that's just me.
I've been making a lot of bread pudding lately because I've been failing to finish a loaf of bread now that I'm all by my lonesome.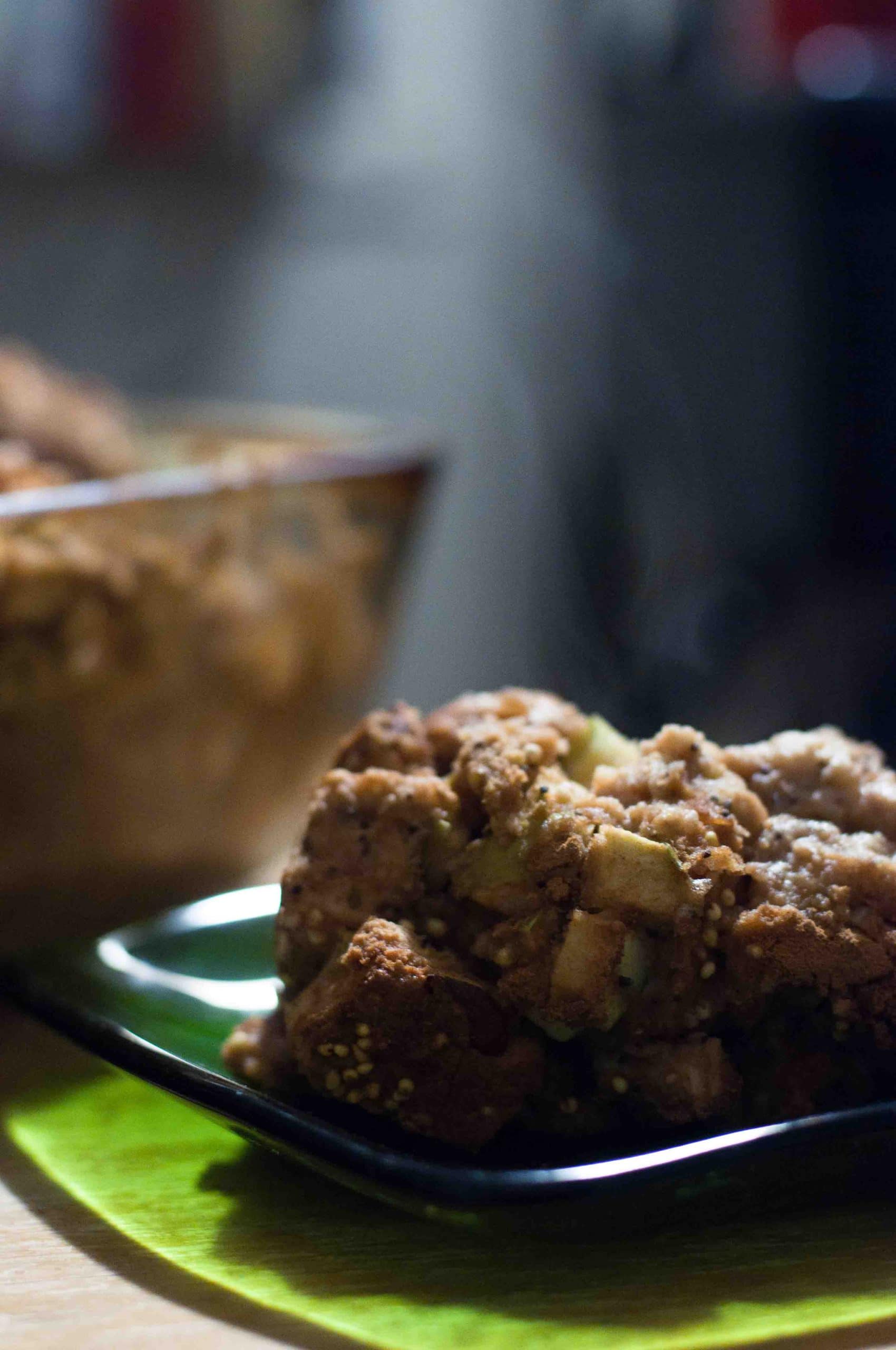 Let's take a minute to indulge me in my sad, lonely existence.
Just kidding.
I've never gone to a diner alone at 3:00 AM in the morning sitting over a shitty cup of diner coffee contemplating my existence, wishing life were more like a Suzanne Vega song.
I HAVE NEVER DONE THAT.
Recipe: 30 minutes at 350°
about 6 cups bread (1/2 pound) (stale, chopped or ripped)
2 apples (I used granny smith) (chopped)
2 tbsp applesauce (unsweetened, optional)
2 cups milk (any will do)
2 eggs
1/4 cup brown sugar
1 tbsp cinnamon *
1/4 tsp salt
* OR apple pie/cake spice
Get your bread ready.  ANY will do.  I've used store baked, home baked, crappy megamart, any will suffice.  Just make sure it's stale.  Oh, but wait.  You want to make bread pudding but you've run into the conundrum of not having stale bread.  No worries, either toast the bread or put it in your broiler for a few minutes to give it some crunch.
Exact 6 cups measurements are not necessary either.  In fact, none of the measurements in this recipe need not be exact because all breads behave differently.  Meaning they soak up liquid at varying success rates.  So, live loose and gamble with your bread pudding recipe.
Also, how big you make your bread pieces is a total preference.  Some people like the consistency to be more pudding-y, so then you should use smaller pieces.  If you like chunkier bread pudding, then use bigger chunks.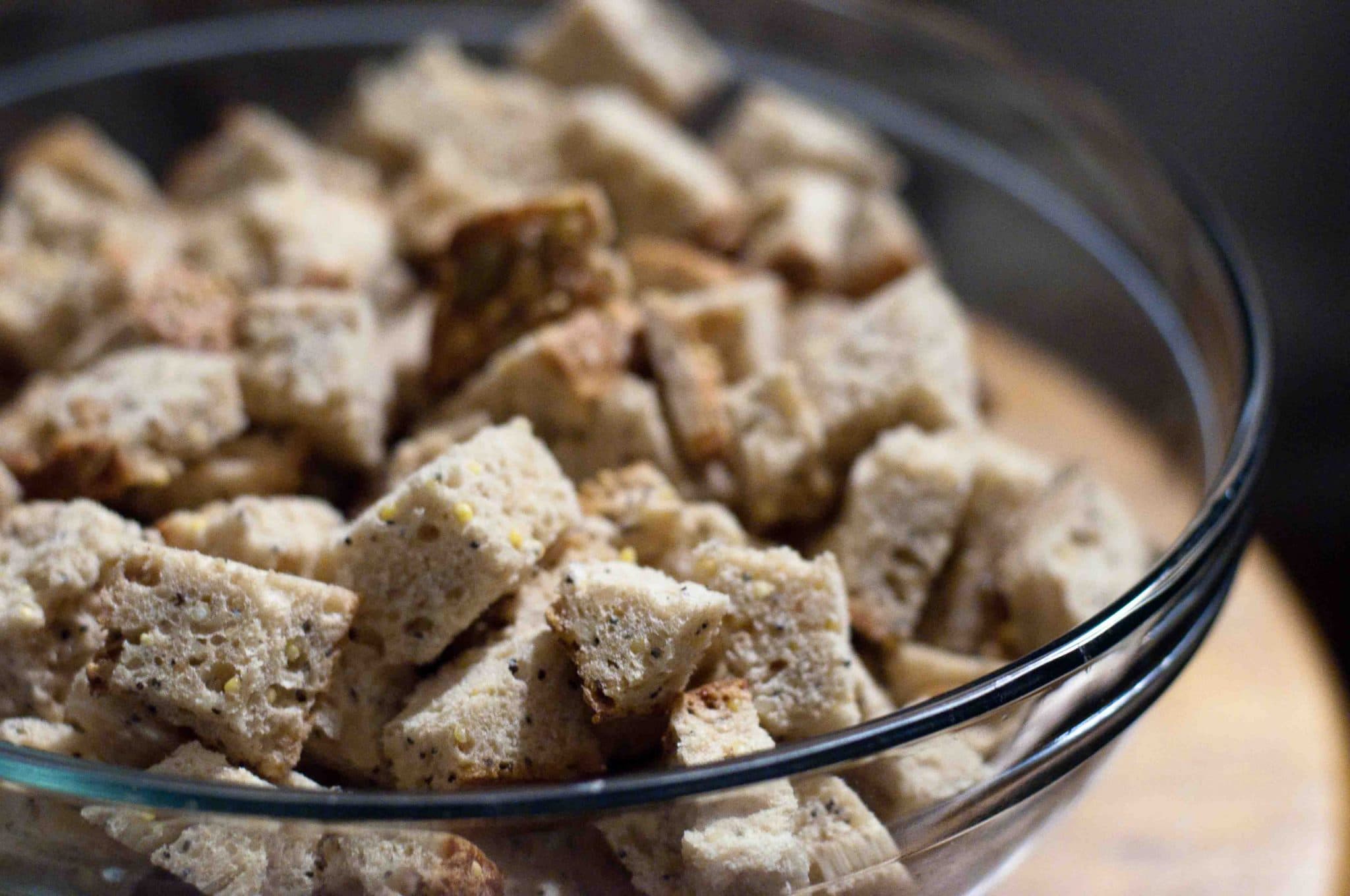 Chop your apples.  You want them fairly small so they bake nicely.  Another option would be to slice them thinly and add them as a middle layer to your bread pudding.  They're more likely to not bake all the way if you go that route though.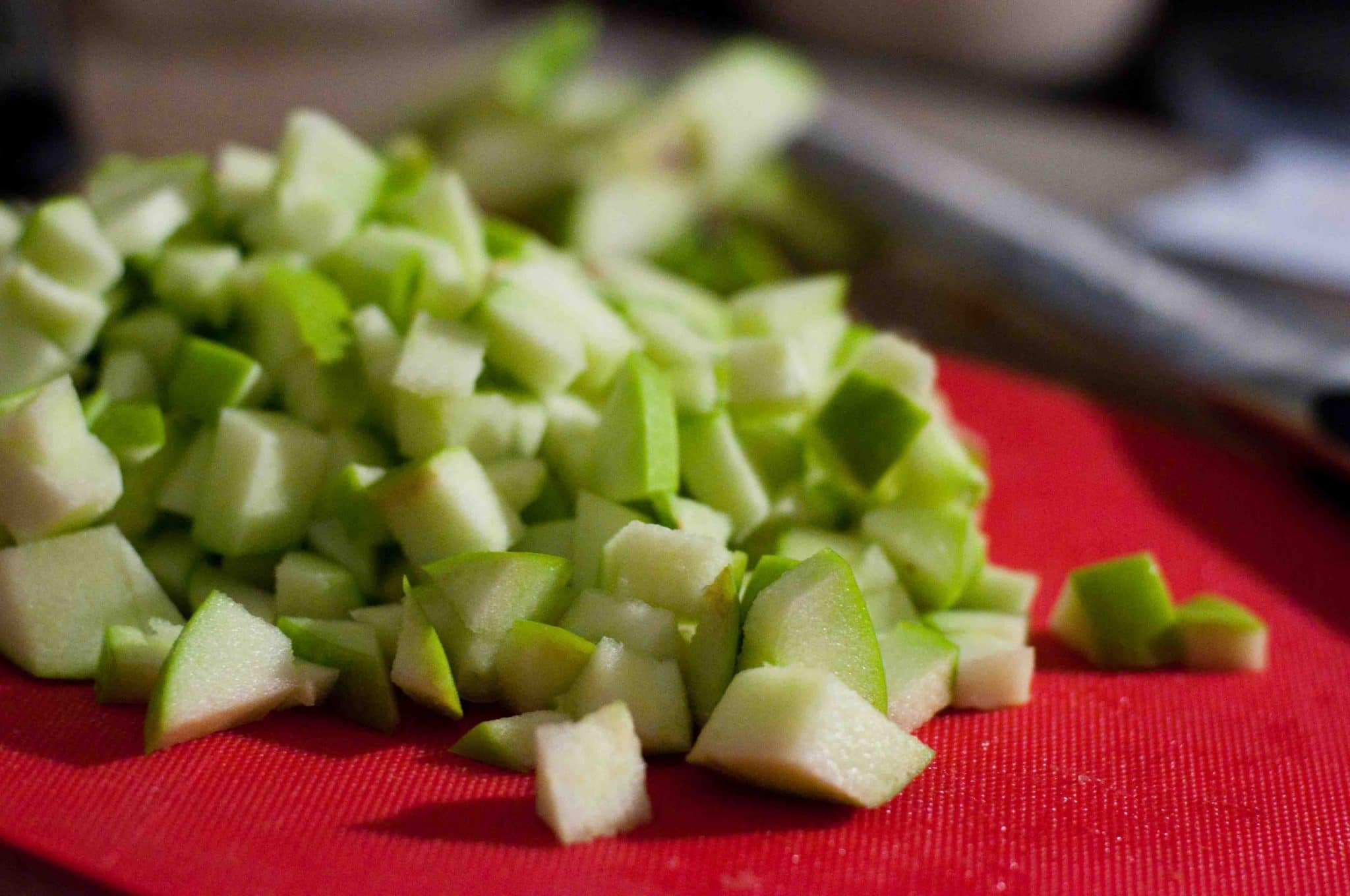 Whisk your applesauce, eggs, milk, salt, cinnamon, and sugar together.
The applesauce was added to give it a little bit more apple flavor and is totally optional.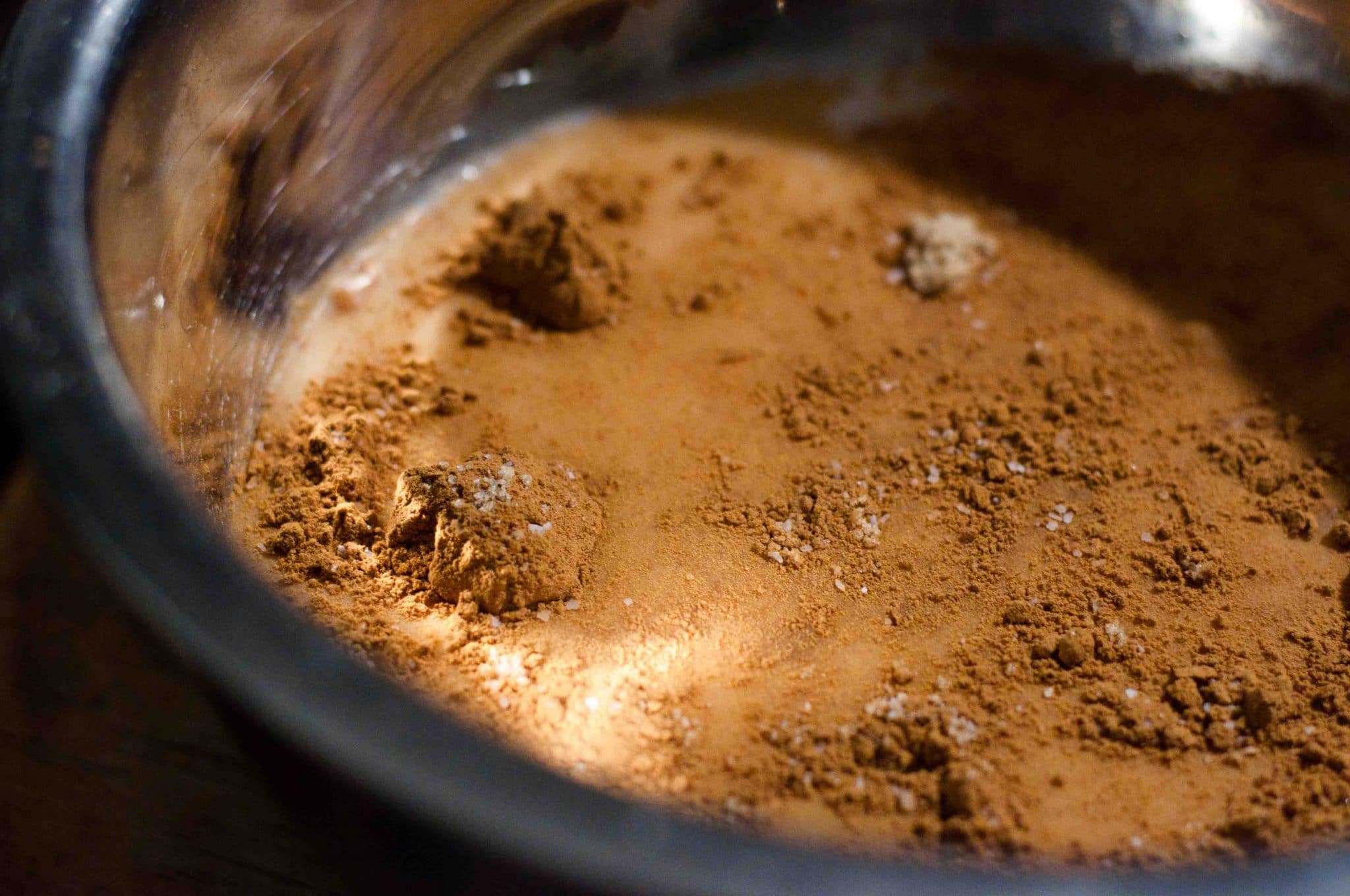 Add your apples to your liquid.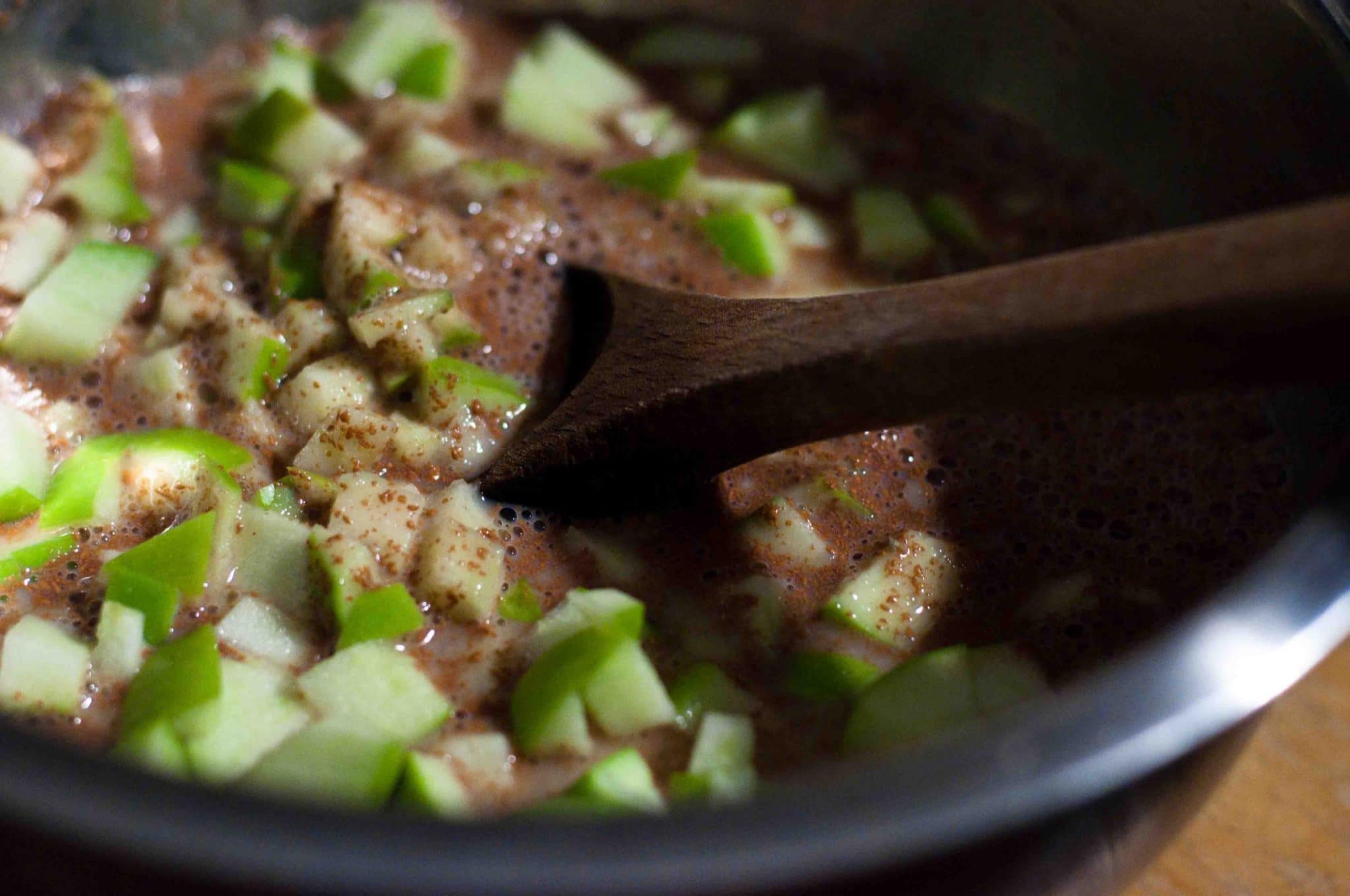 And add your apple/liquid to your bread pieces.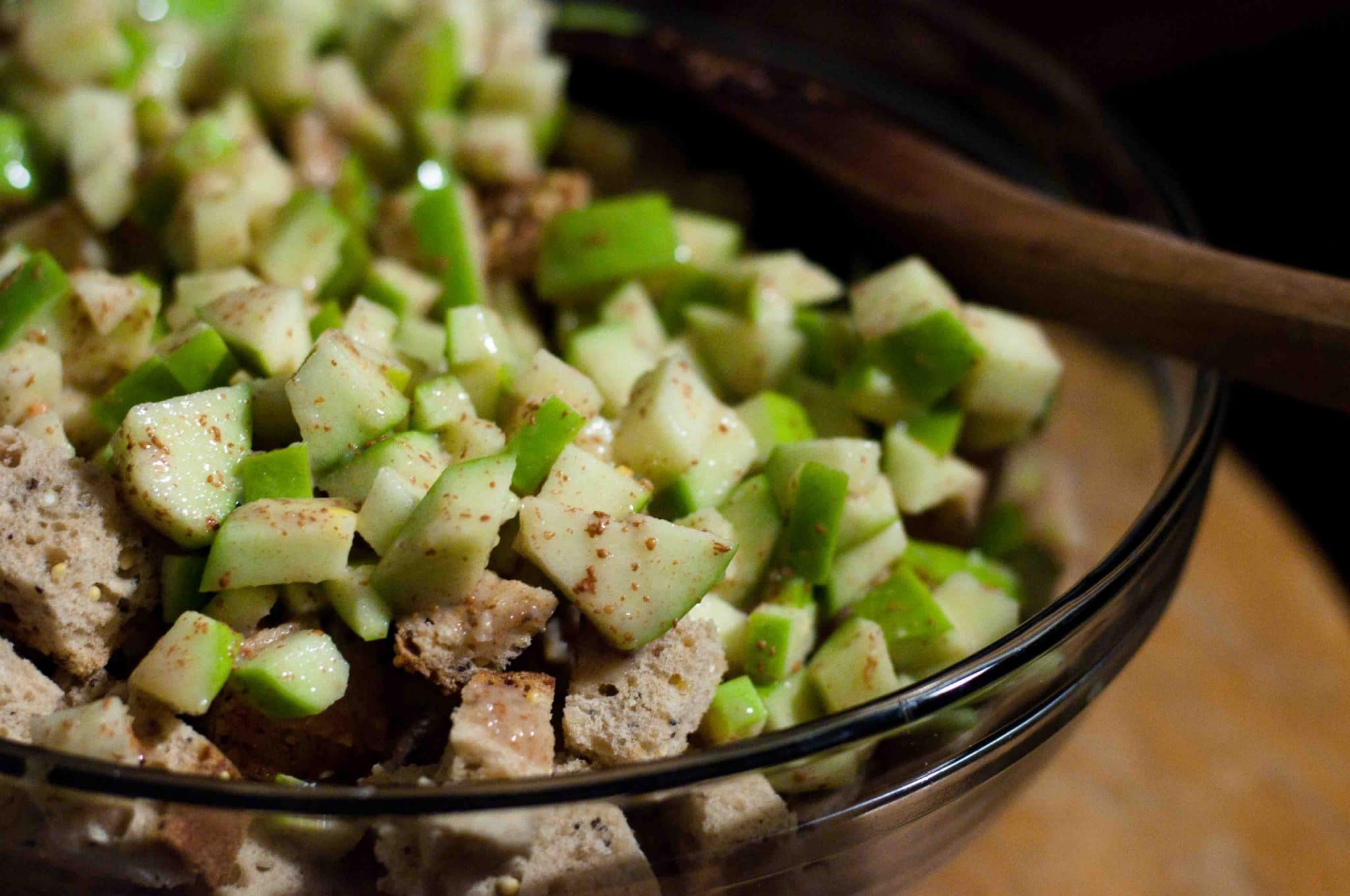 Gently stir to incorporate your liquid.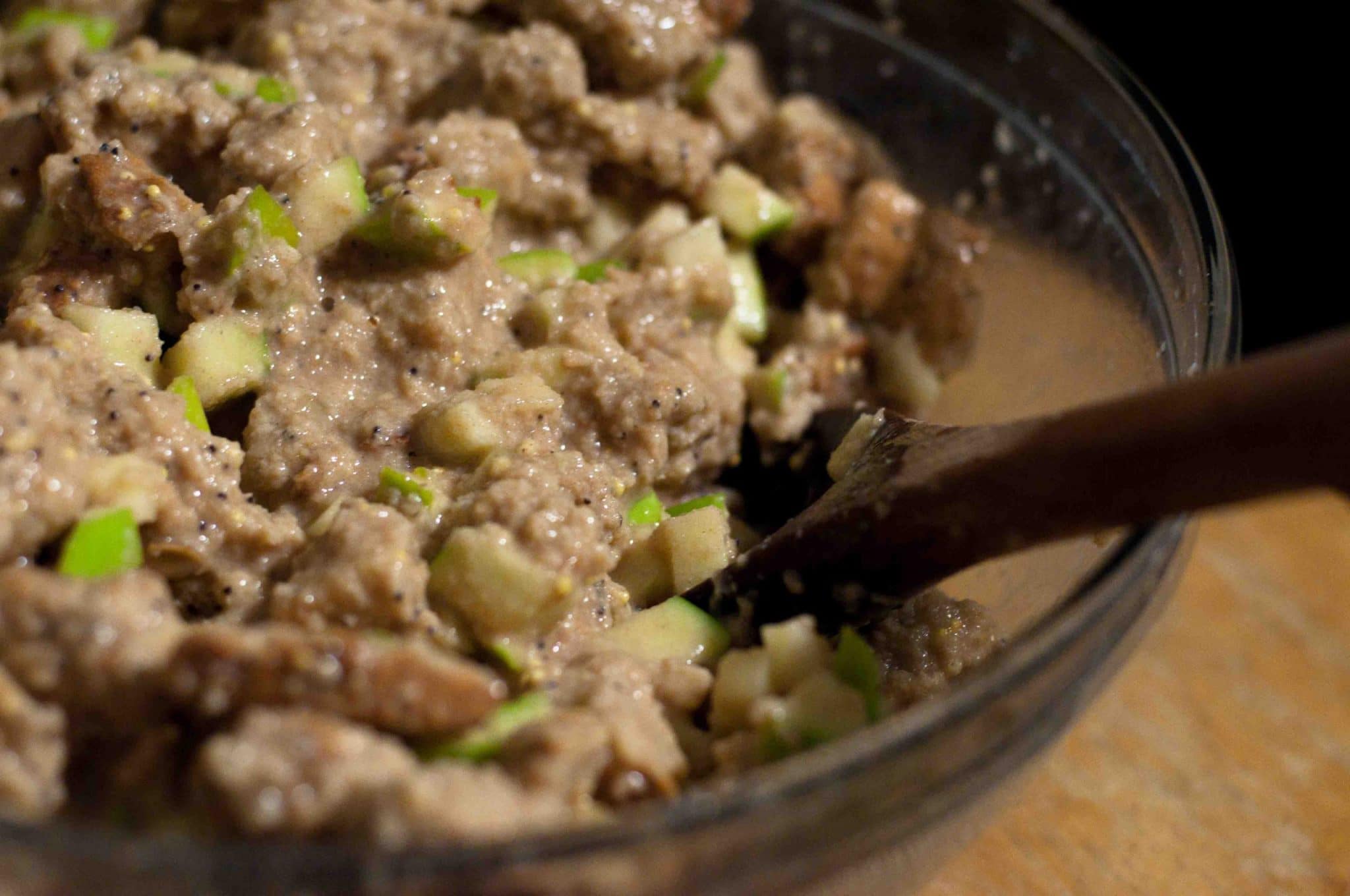 Add to a greased bread pan or pie dish.  Top with some more sugar and/or cinnamon if you like.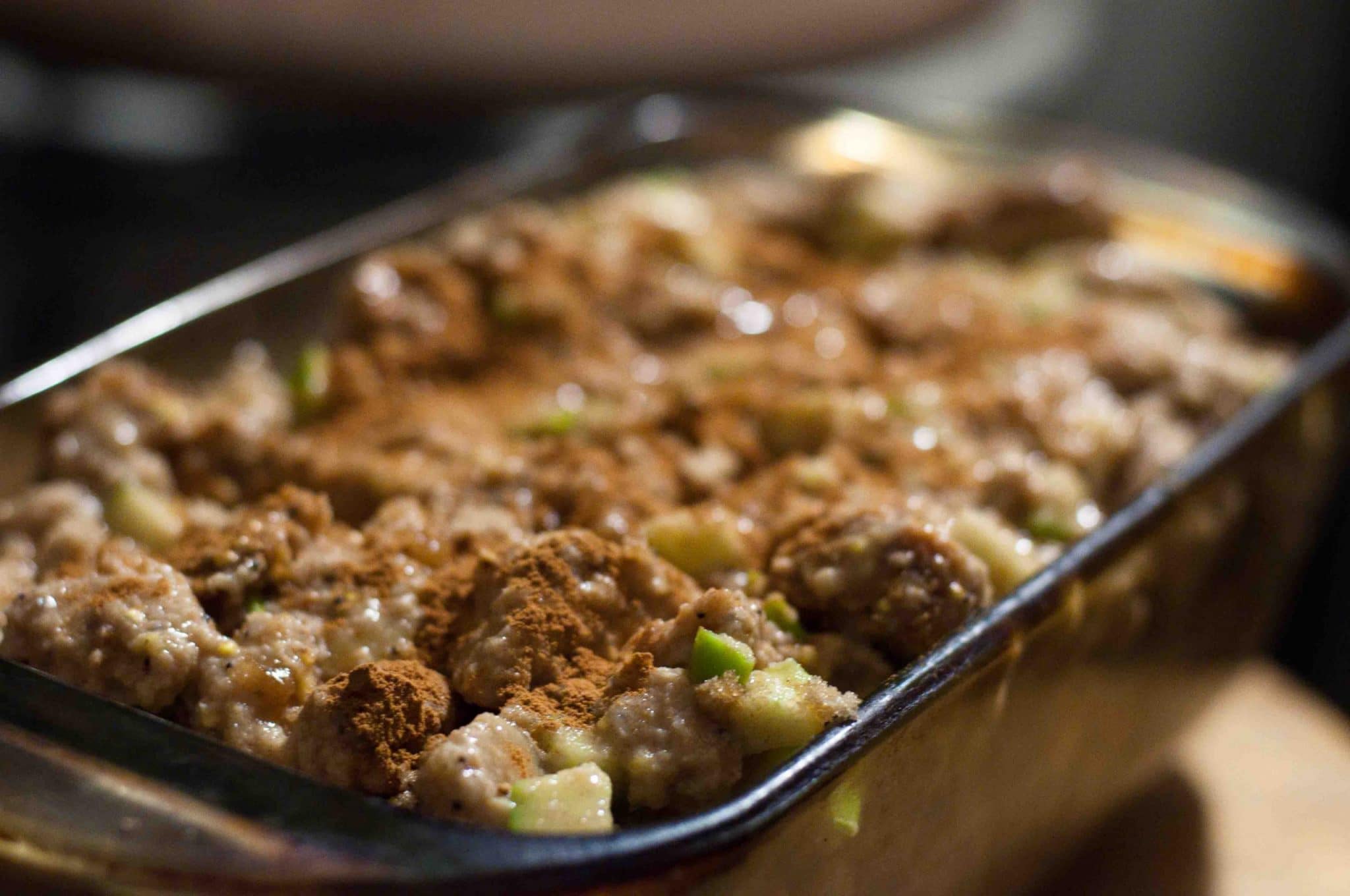 Bake at 350° for 30-45 minutes or until your top has a nice crunch to it.
Enjoy!