I know it's summer and all, but who doesn't love soup! This soup is sure to keep you full since it's full of fiber too! It costs less than $10 to make and it serves 4 people. Now, how amazing is that? Also, it's healthy and really delicious!
This entire meals ingredients were purchased from Trader Joe's, of course!
Ingredients:
1 bag of frozen broccoli
1 bag of frozen cauliflower
2 tablespoons of fresh ground garlic
3 – 4 cubes of fresh basil (I buy the frozen kind from Trader Joe's )
2 tablespoons of Himalayan pink salt (use the grinder, and add in enough to taste)
1 tablespoon of garlic powder
1 teaspoon of garlic salt
1 teaspoon of cracked pepper
1 teaspoon of rosemary
1 carton of organic chicken broth (you can use vegetable if you want as well. It's just the chicken one gives it more flavor)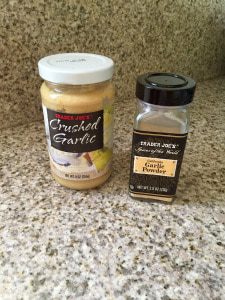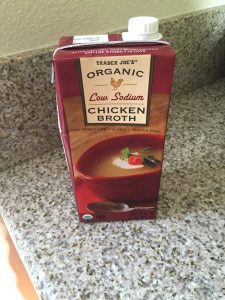 Directions: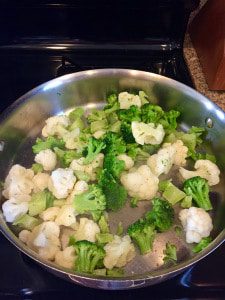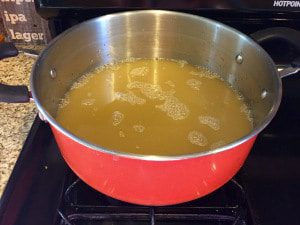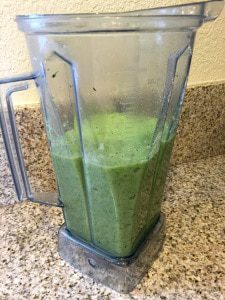 Turn on a large pan to its highest setting on the stove and spray with nonstick cooking spray
Next, pour the frozen bags of veggies into the pan and cove
On another burner, heat a large pot to high. Then, pour the entire chicken broth container in and cover
Once the veggies are fully cooked and look soft, transfer into the blender. Next, and add in water until it's even with the veggies. If you do not have a blender, you can use a hand held one or an electric mixer
Next, add in seasoning ingredients into the blender with the veggies (you can add in others as well, depending on your preferences)
Lastly, pour everything from the blender into the pot with the chicken broth and let boil on medium high for 15 minutes
Simmer on low for another 30 and add in additional seasonings for taste
I find that the soup tastes best when you cook it the night before and let it chill overnight. When you're ready to eat it, just heat it up slightly so it's warm. This will make the soup thicker, which is what you want!
It's THAT easy!!