Muddy Buddies (or "Puppy Chow") have been a favorite in our family for as long as I can remember. Those delicious chocolate peanut butter covered cereal pieces were probably one of the first recipes I made by myself, back in the day…
Anyhow, there are many variations of a hybrid Muddy Buddy/Cookie roaming the Internet this holiday season. After deciding it was worth the time, resources and calories, I used our favorite peanut butter cookie recipe with an easy chocolate coating and some simple powdered sugar to create what very well may be the newest and most quickly devoured holiday favorite in our house.
This recipe yields a supremely rich lovechild of the luscious peanut butter cup and much-loved Muddy Buddies.
When you're ready to embrace such a feat, gather your materials and continue reading…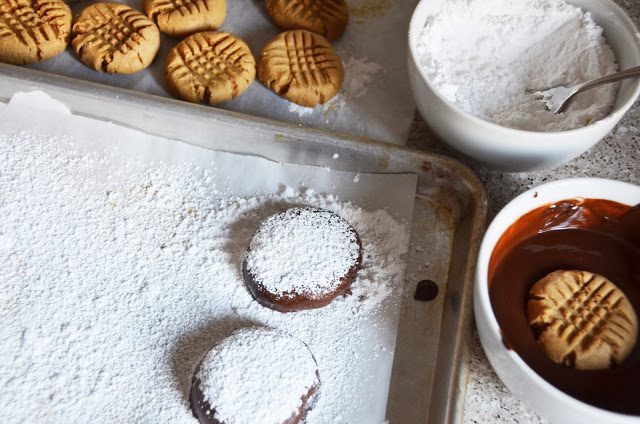 Muddy Buddy Cookies {"Puppy Chow" Cookies}
makes about 2 dozen cookies
Peanut Butter Cookies
-one batch soft peanut butter cookies or gluten free peanut butter cookies
Chocolate Coating
-1 1/2 cups semi sweet chocolate chips
-1/2 cup peanut butter
-2 Tablespoons vegan buttery spread
-2 Tablespoons coconut oil
Snow Dust
-about 1 cup powdered sugar, for dusting
To Prepare Cookies:
1. Follow regular directions for soft peanut butter cookies, allow to cool completely.
To Prepare Chocolate Coating:
1. Melt all ingredients in a double-broiler on the stove or in the microwave. (If you don't have a double-broiler, you can use an oven-safe glass bowl over a saucepan with an inch or two of boiling water in the bottom).
To Assemble:
1. Line baking sheet with parchment paper or non stick baking mat. Sprinkle entire sheet with sifted powdered sugar.
2. Dip cooled cookies in bowl of chocolate coating. Completely cover the top and bottom, then remove coated cookie using a fork, draining excess chocolate before placing on powdered sugar-sprinkled baking sheet.
3. Immediately sift powdered sugar over cookies to cover.
4. Refrigerate cookies, once coated and sprinkled, until hardened (or until they mostly make it from hand to mouth).
Enjoy.
notes:
optional substitutions…
-vegan buttery spread: coconut oil
-coconut oil: vegan buttery spread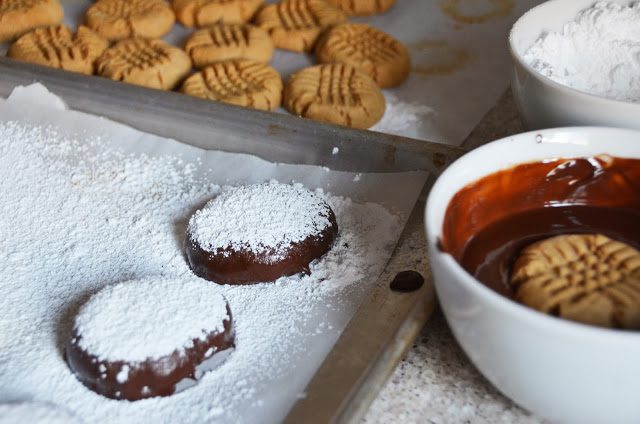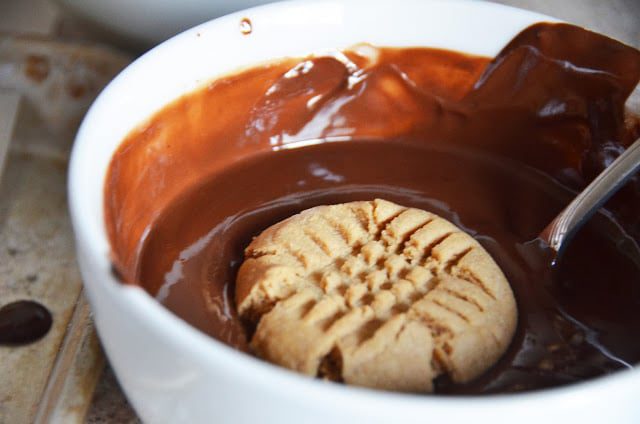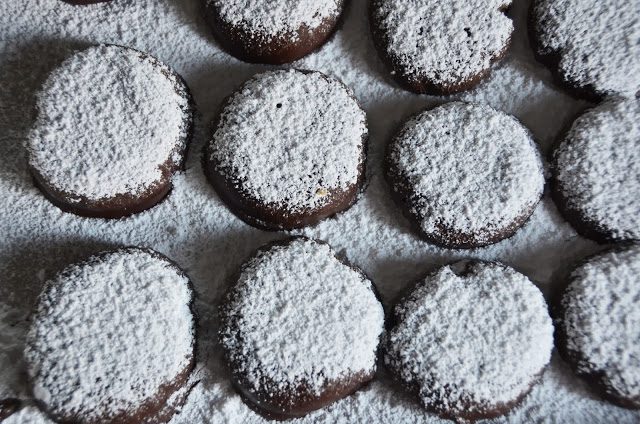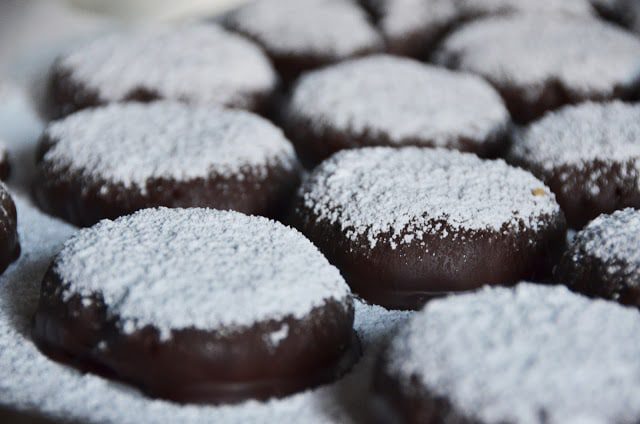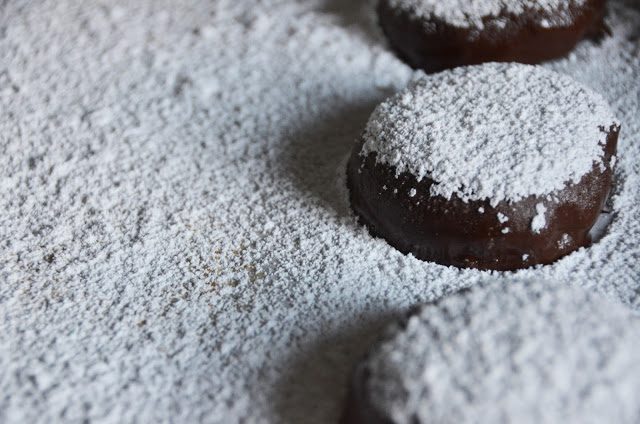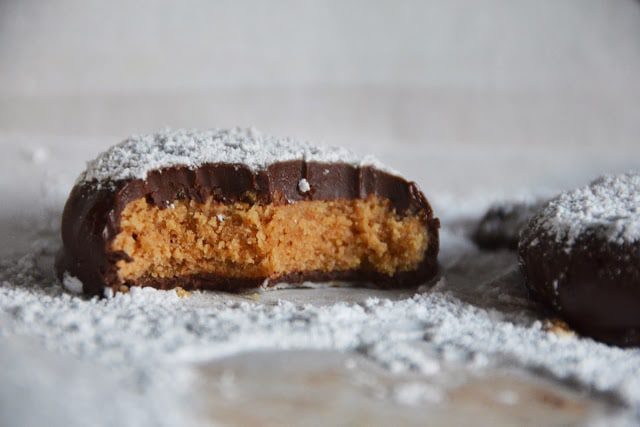 Mangia! Mangia!