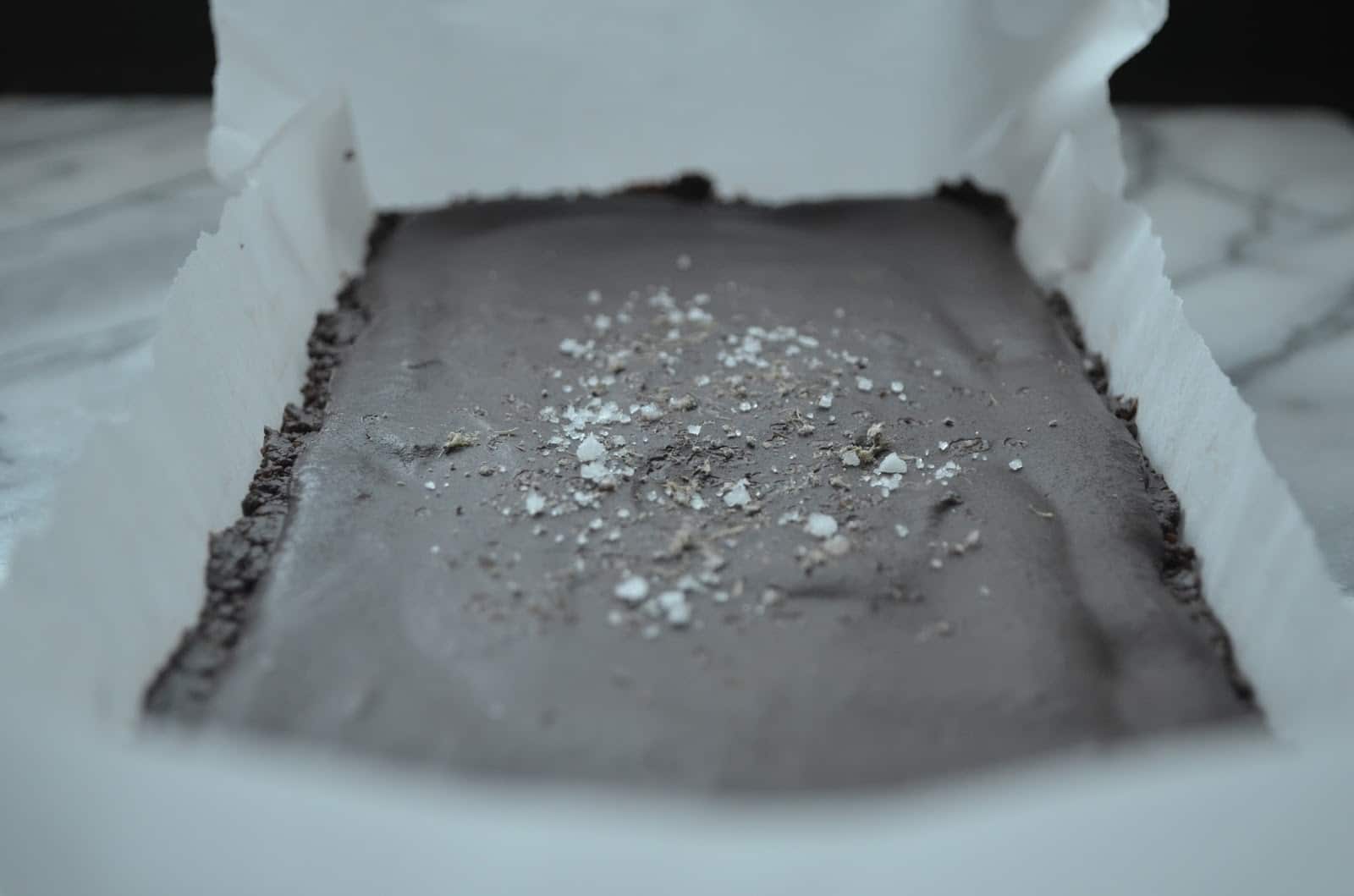 Already the year has proved it will be one to remember.
Life has been busy lately, and so much of what has occupied my time has been the celebration and enjoyment of some of the best company I could ever imagine being surrounded by.
2020 will be a year full of inspiration, delicious food, cold drinks, good company, and many great memories.
I wish you a year full of the same.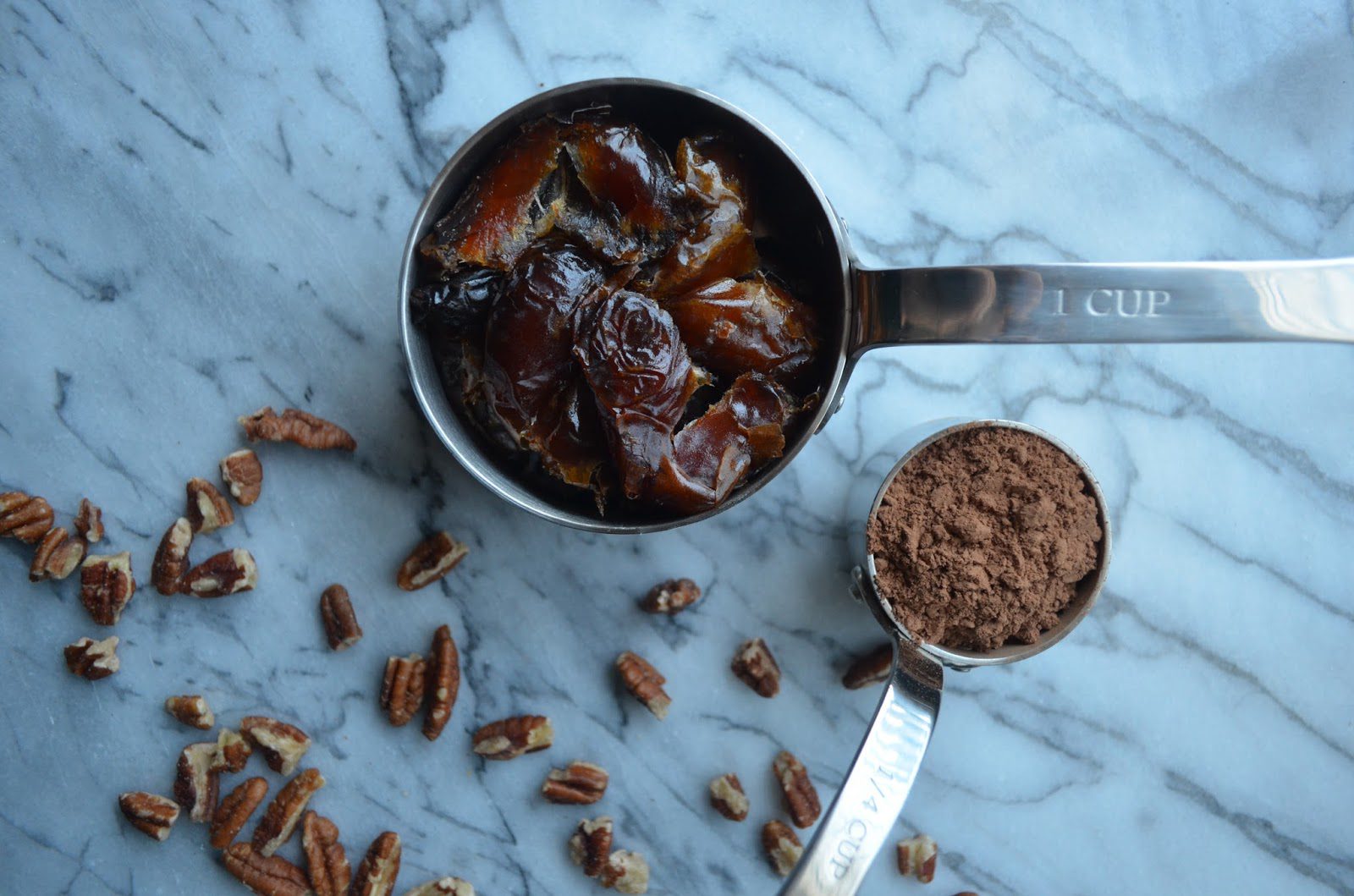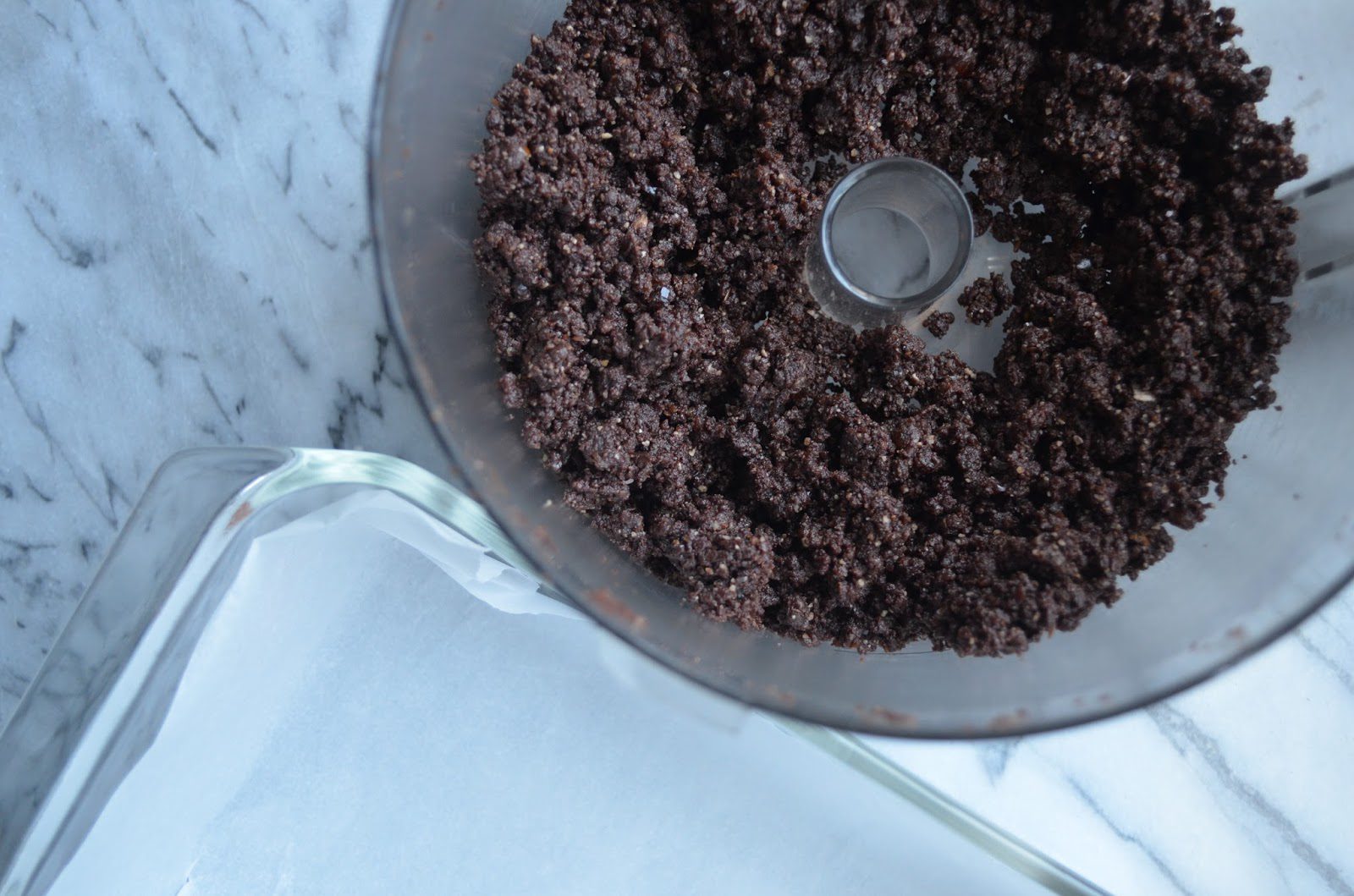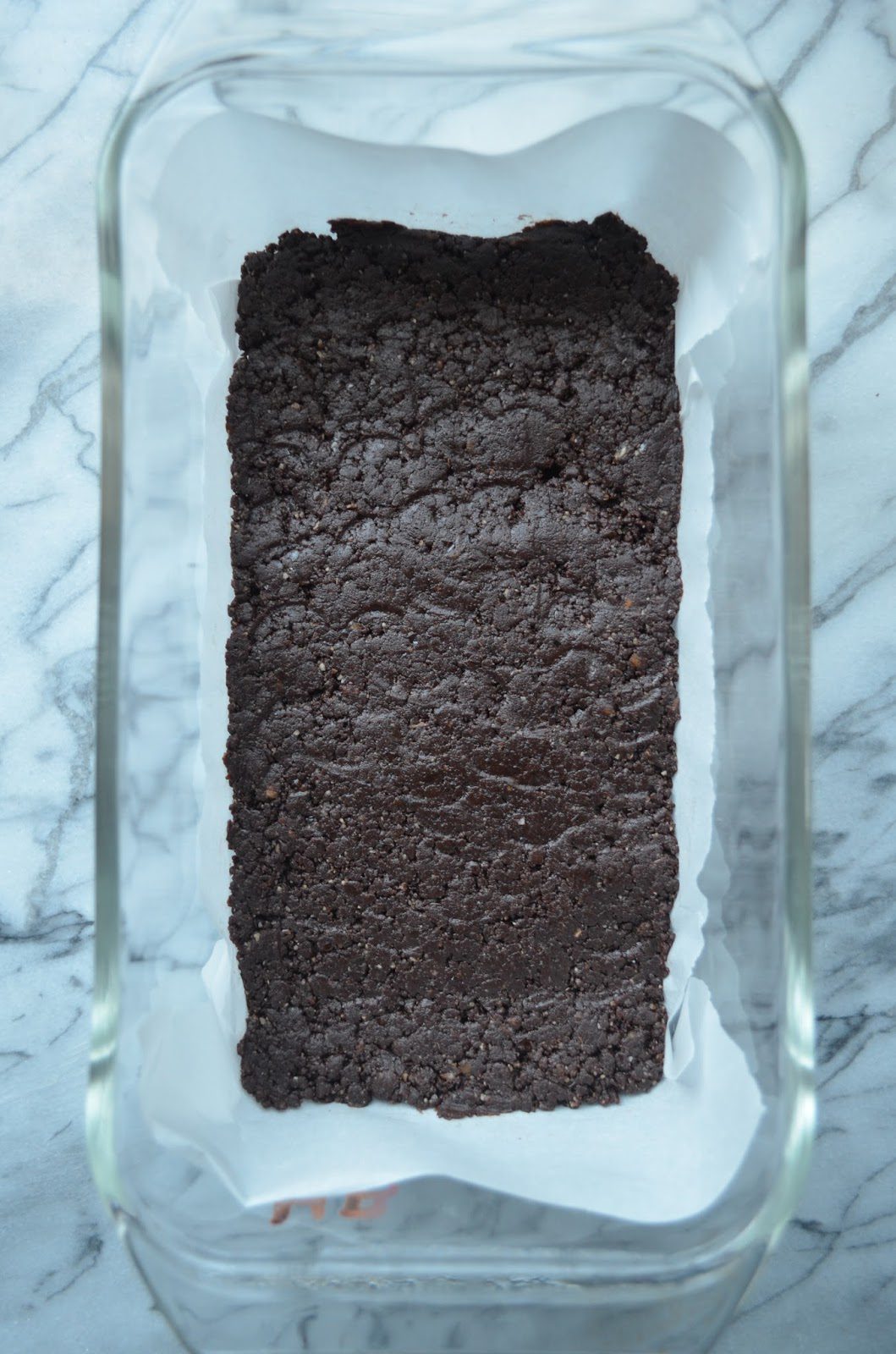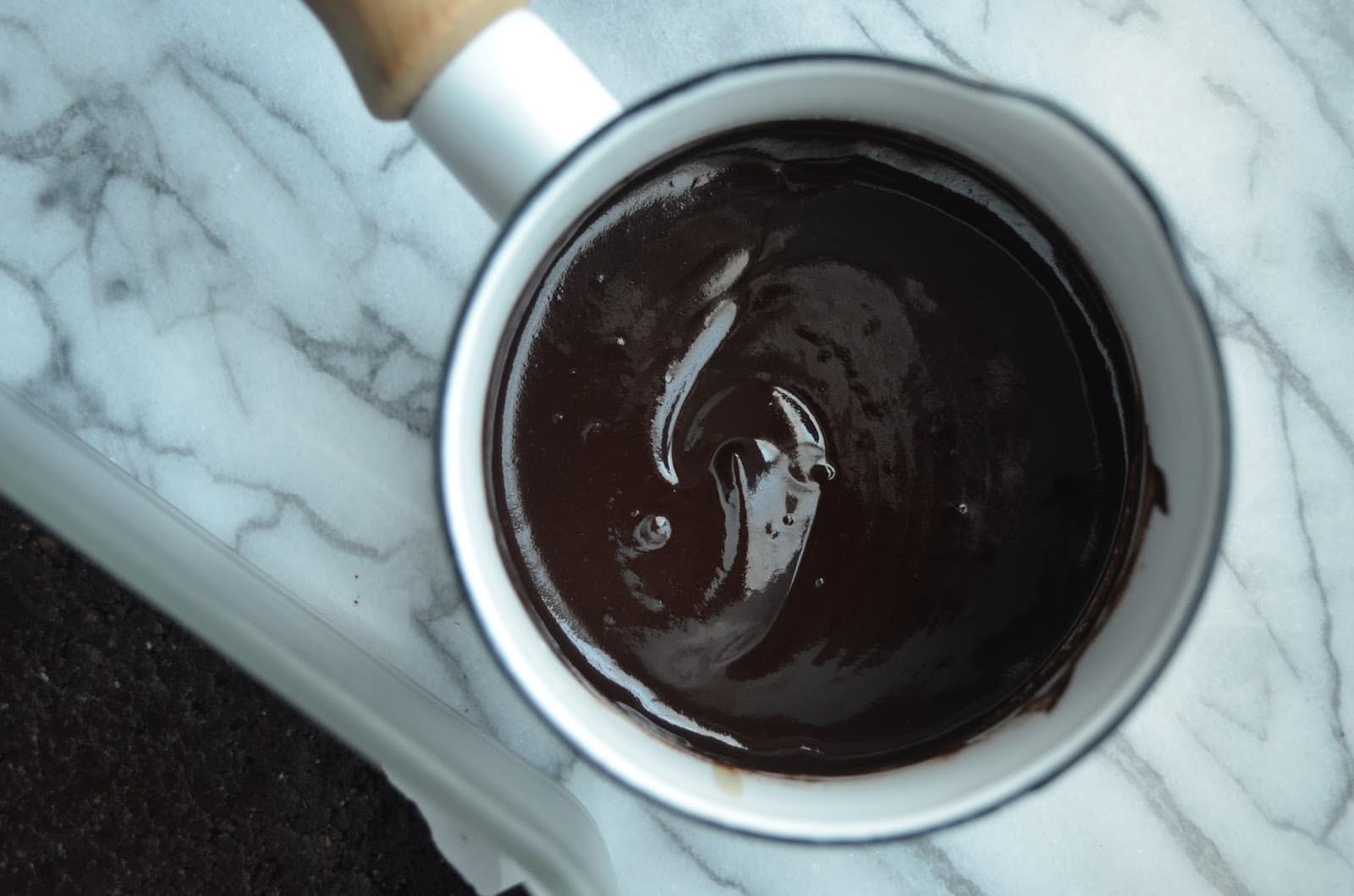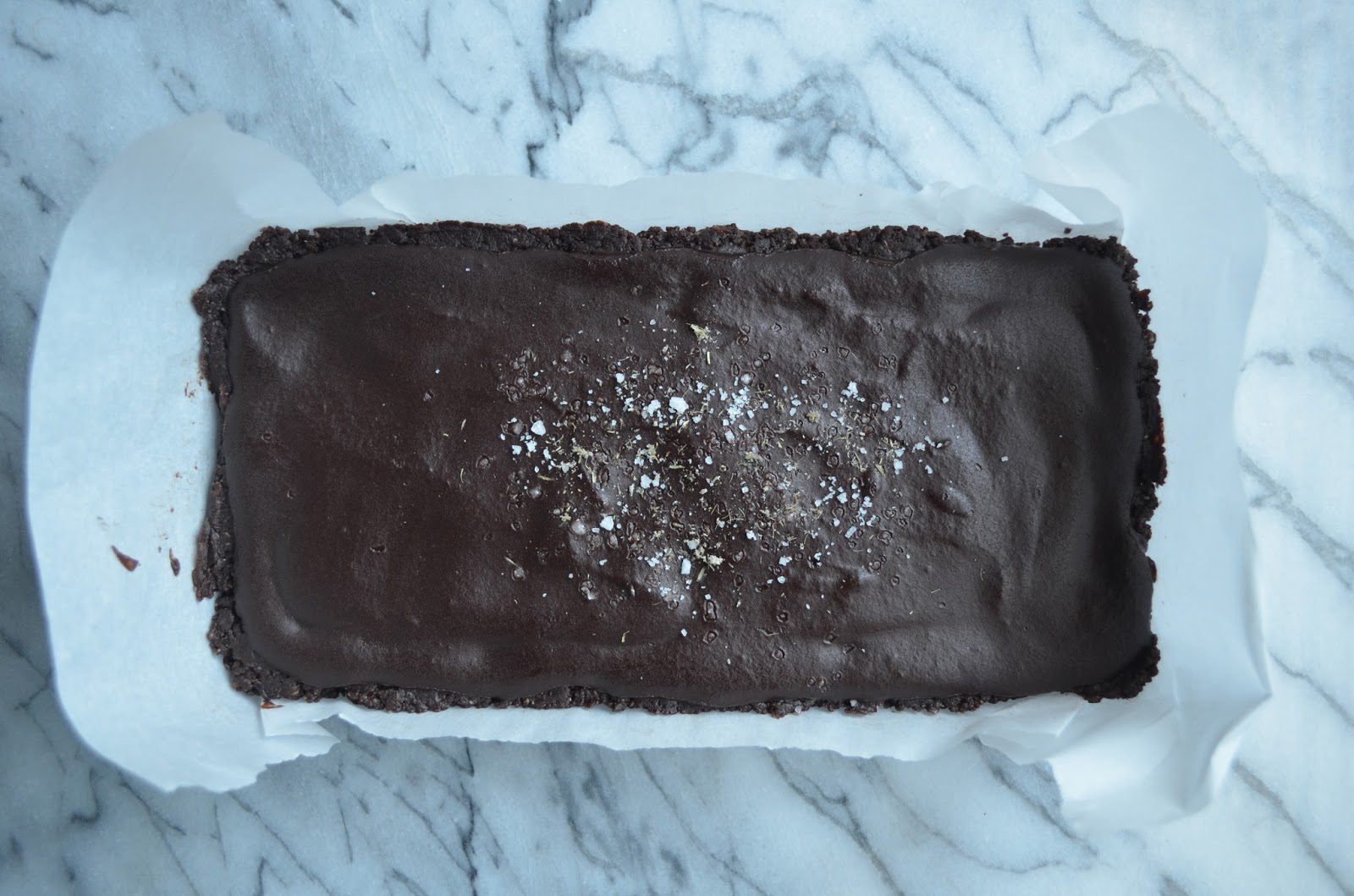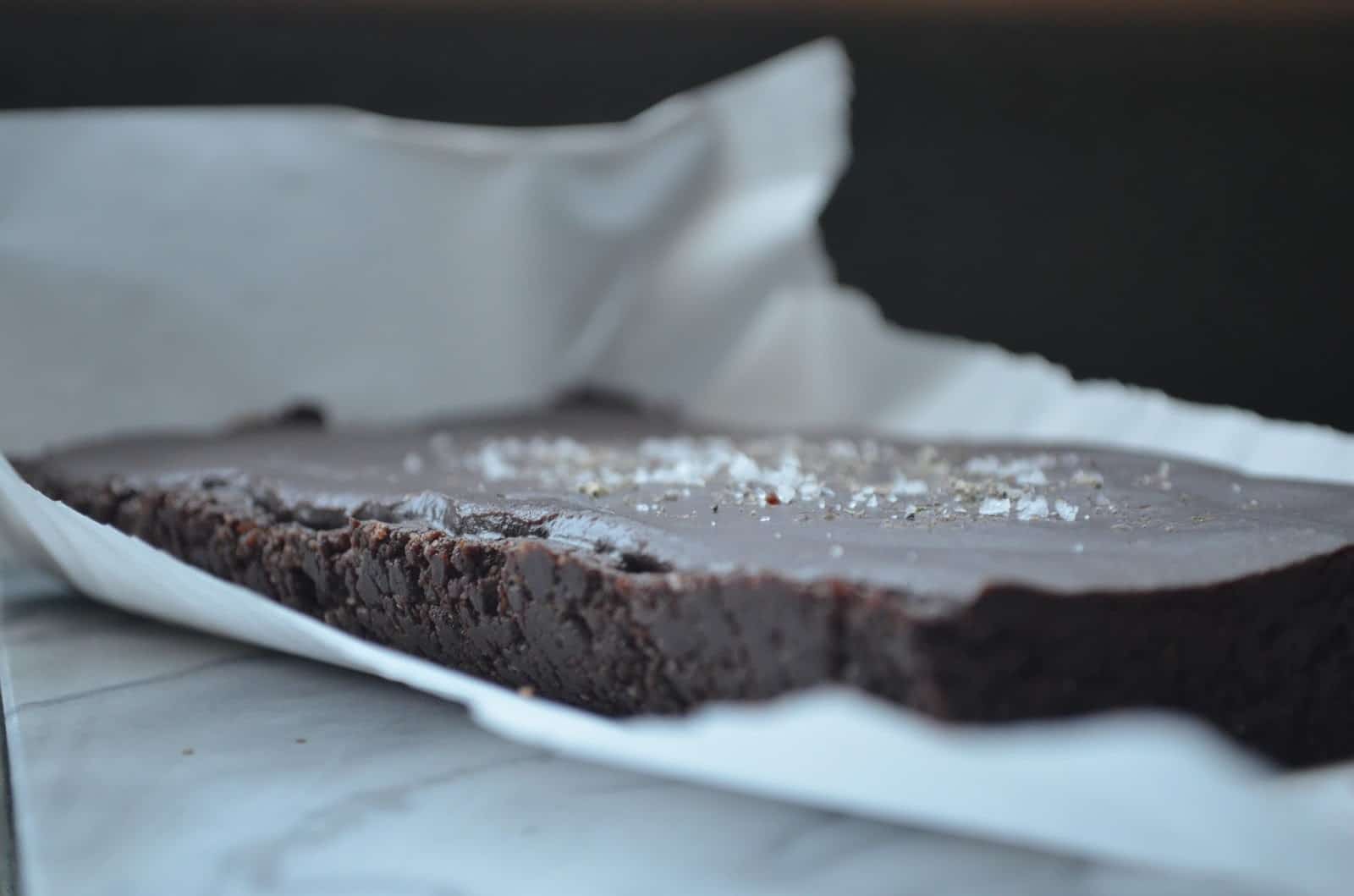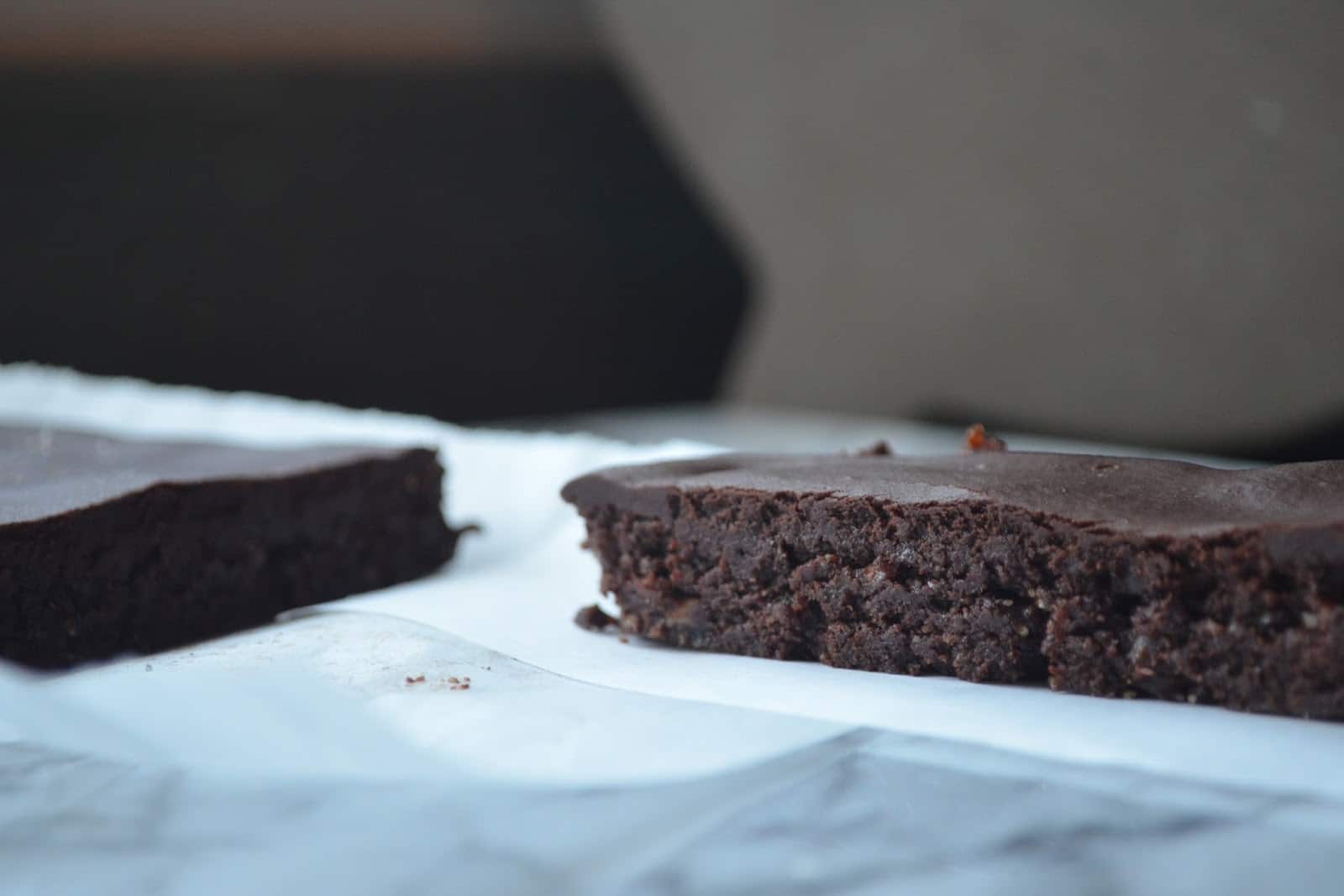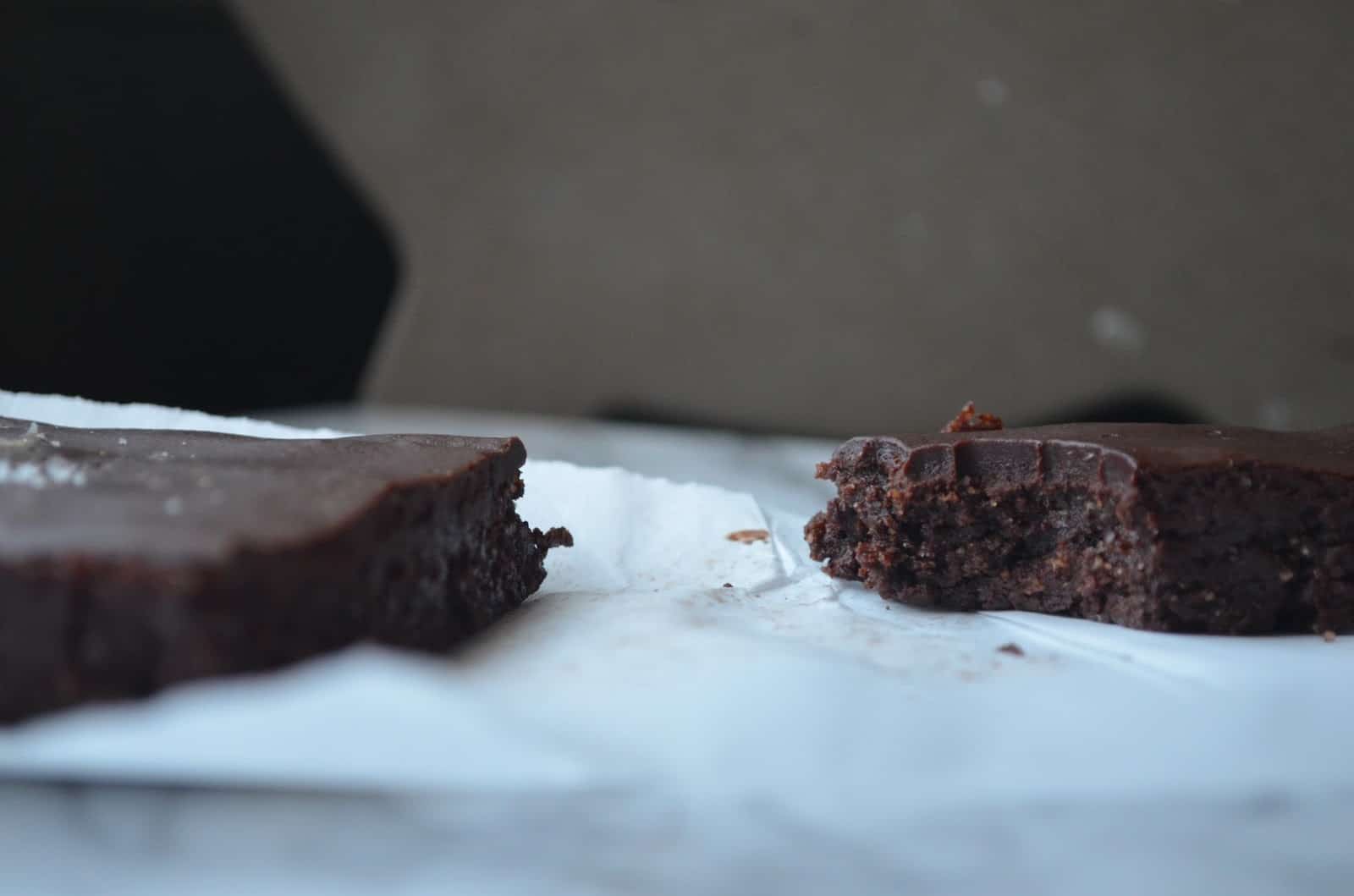 Raw Brownies & Salted Lavender Chocolate Ganache
makes 1 loaf pan
brownies
-1 cup pecan halves
-1 Tablespoon ground flaxseed
-1/2 cup cocoa powder
-1 cup dates, pitted
-1/4 teaspoon sea salt
ganache
-2 Tablespoons coconut oil, melted
-2 Tablespoons maple syrup
-1/4 cup cocoa powder
optional  1/2 teaspoon sea salt
optional  1/4 teaspoon ground culinary lavender
1. Line 4×9 loaf pan with parchment paper, set aside.
2. Process pecan halves, flaxseed, and salt in food processor until fine (be sure not to over-process into pecan butter). Add cocoa powder and process about 10 seconds. Add dates and process until dates are broken down and thoroughly incorporated. Press into lined pan.
3. For the ganache, combine all ingredients in a small bowl and evenly spread over top of brownies. Sprinkle with additional lavender or fleur de sel. Refrigerate until set or freeze for at least 5 minutes.
Enjoy.
notes:
store in refrigerator
adapted from this recipe by Eat Good 4 Life
-I used very moist dates, if yours are on the dry side, soak them in hot water for 10-15 minutes
-1 cup pecan halves or 3/4 cup pecan pieces
optional substitutions…
-pecans: walnuts
-cocoa powder: cacao powder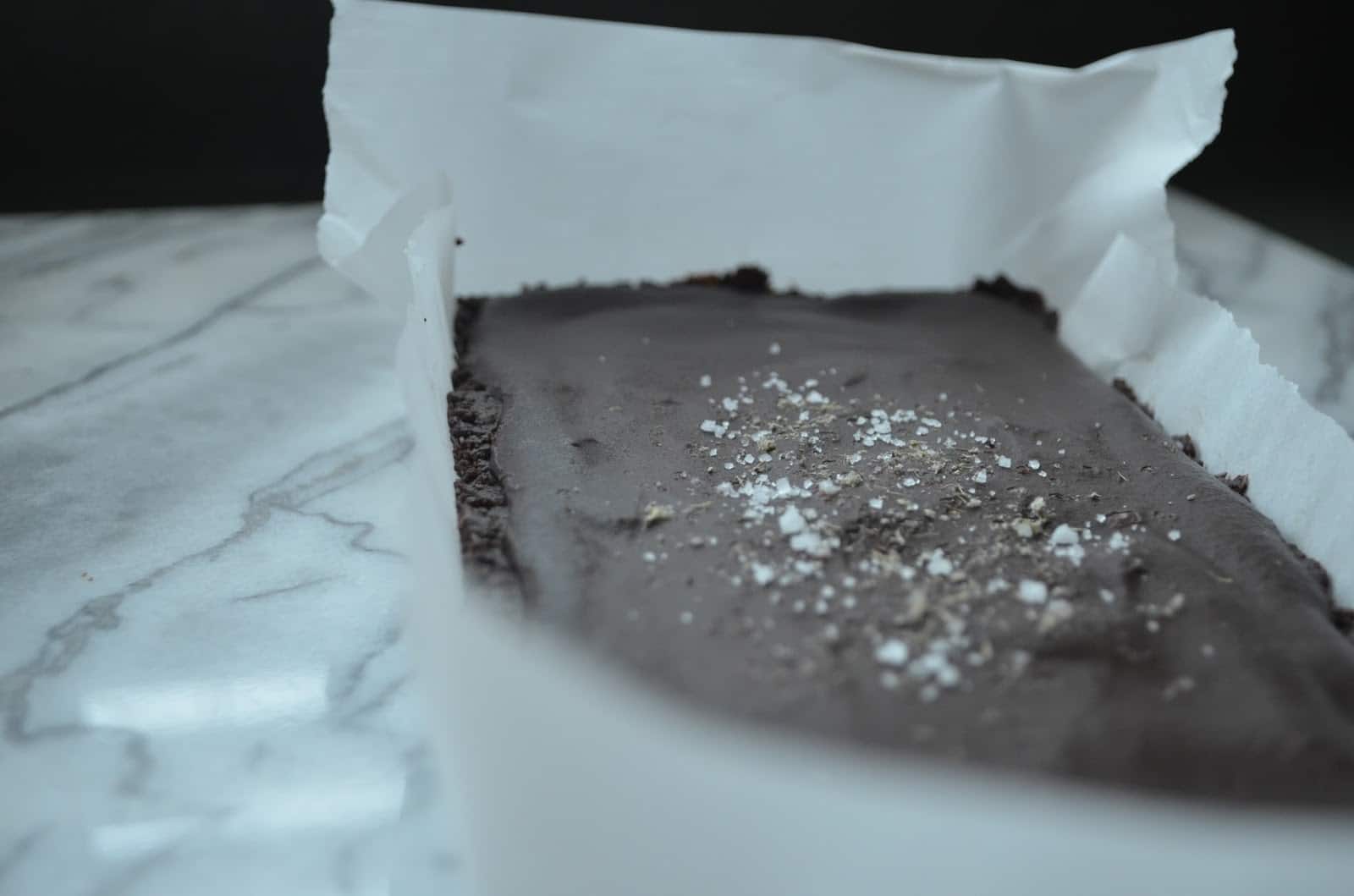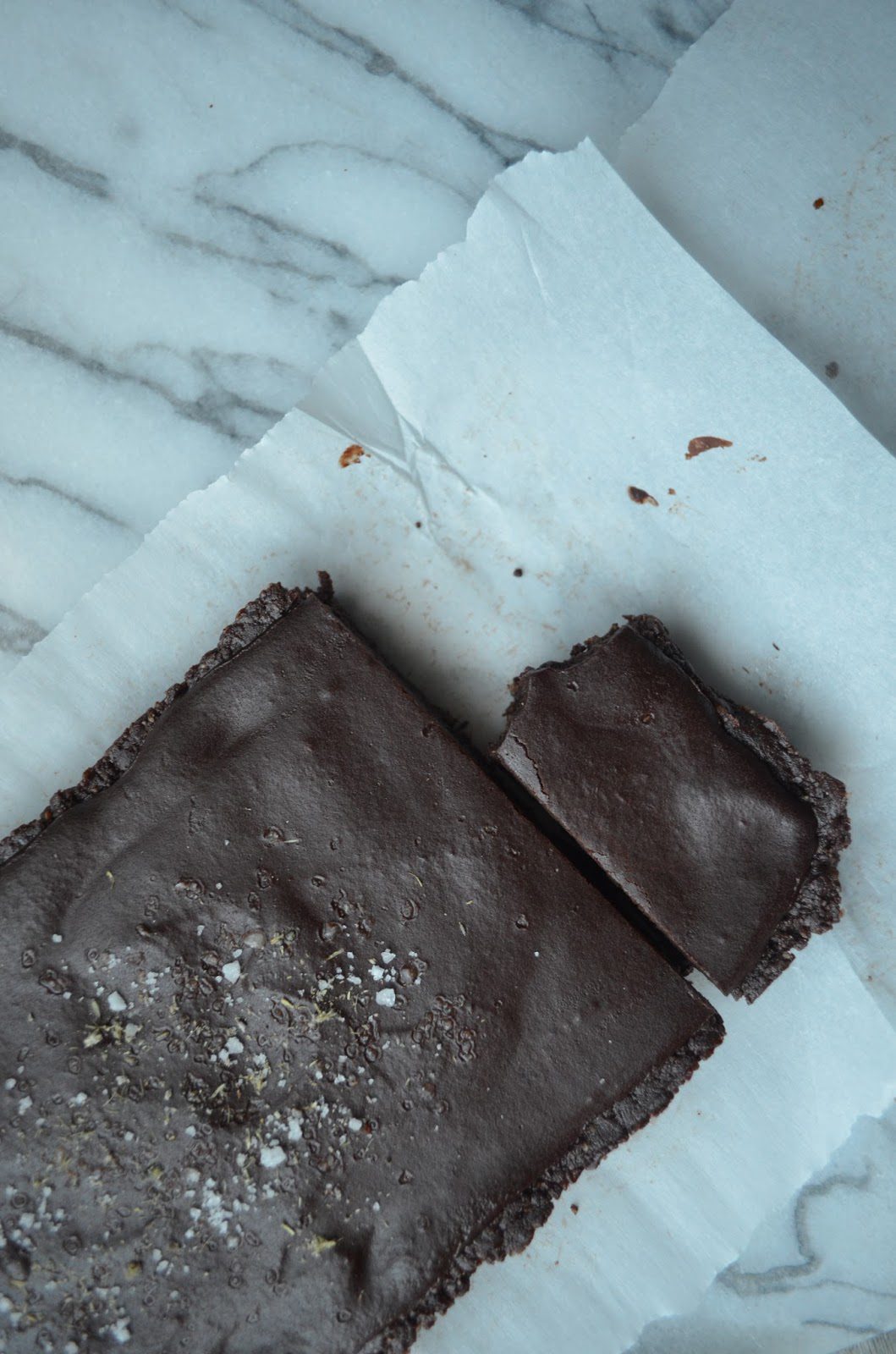 Mangia! Mangia!