For the past 5 days Berlin has been covered in a blanket of greyness. The sun obviously thought that it also deserved a week of autumn holiday like all the school kids in the city. Rubber boots were the preferred choice of footwear and every puddle on the way to Kita had to be jumped in. I would have joined my kids in this fun activity but I don't own rubber boots. I did attempt to buy a pair yesterday but it turns out, they are not really stocked in shoe shops. The adult version, that is, kids boots are available everywhere. But guess what, today we woke up to blue skies. It has since clouded over a bit but the rain has stopped. And so has my search for boots.
Next time it rains, I will of course end up with wet feet again. P. will point out that I should really get proper footwear for the season. I will tell him that he is right and that I will order some online tonight. We have had this same conversation for the past 3 autumns here in Berlin…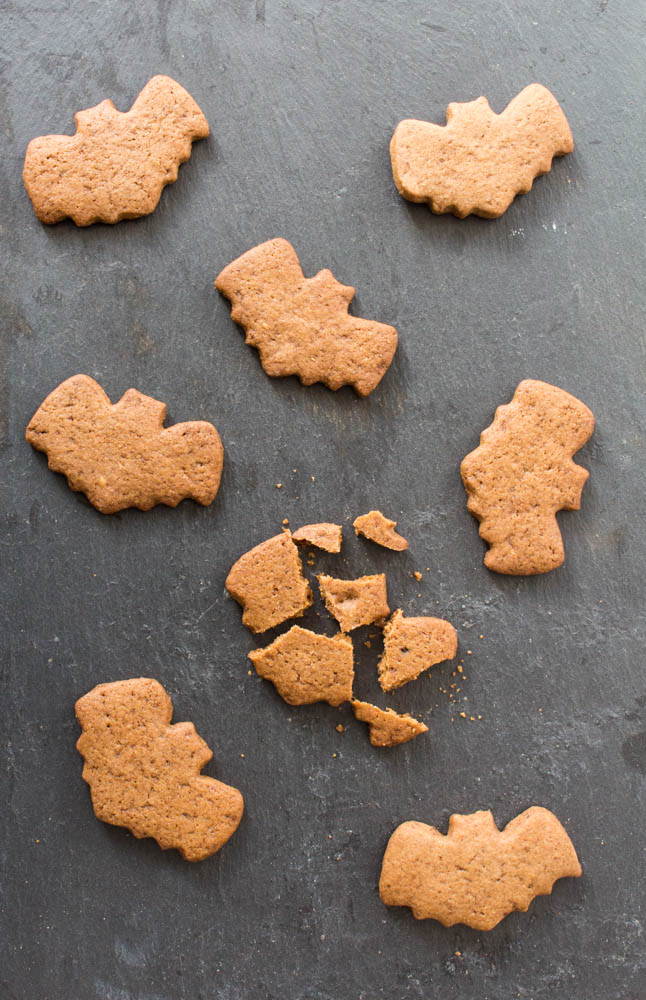 So we've had our first week of proper awful autumn weather in the city and this can only mean one thing. People are moving indoors in search of comfort and cosiness. Tables outside of restaurants are empty and iced coffees are swapped for hot chocolates and ginger teas. And since the ice cream shops have closed for the season, sweet temptations have to be found elsewhere. When was the last time your home smelled of freshly baked cookies? More to the point, has your home ever been filled with the smells of ginger, nutmeg, cinnamon, cardamom, cloves and my favourite, mace?
Speculaas (or speculoos, or Biscoff cookies) are spiced cookies which can be found all year round in Belgium. The spice mix needed to make them comes ready-made and can easily be bought in shops or bakeries. I started making my own speculaas mix because these packets are not available in Berlin and maybe where you live either. The cookies will not taste like the Lotus brand of Biscoff cookies though. They are the kind you would buy at the traditional bakery on the corner of the street.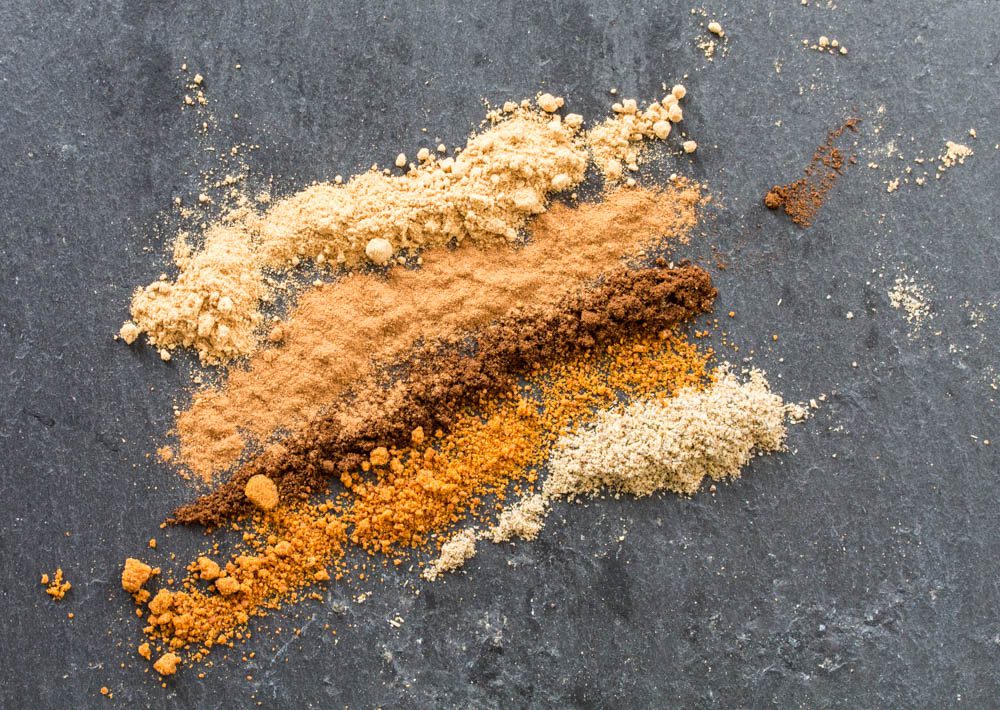 A quick note on the spices:
– Cardamom comes in pods or already ground. If you can only find the pods, ground the seeds with a spice grinder or coffee grinder until you get a fine powder.
– The same applies for the cloves. If you can't find the powder, grind them into a thin powder.
– Use only ground ginger and nutmeg.
– Mace is a spice derived from nutmeg. You will also need it in powder form. I find this spice tricky to find where I live. It can be left out.
Speculaas – Speculoos – Biscoff cookies
(makes 15-20 depending on what cookie cutter you use)
Ingredients:
250g flour
150g butter, softened
140g dark brown sugar
1 tsp bicarbonate of soda
4 tbsp milk at room temperature
1 tsp ground cardamom
2 tsp ground cinnamon
1/2 tsp ground ginger
1/4 tsp ground cloves
1/4 tsp ground nutmeg
1/4 tsp ground mace (optional)
Method:
1. Mix all the dry ingredients in a bowl.
2. Add the milk and the butter and kneed until the dough stops sticking to your hands or the dough hook of a standmixer.
3. Roll the dough into a ball them flatten into a thick disk. Wrap it in baking paper (or clingfilm) and chill in the fridge for at least 4 hours. Overnight is even better as the flavours will really develop.
4. Preheat the oven to 180 degrees C.
5. Lightly flour your work surface and roll out the dough until 5 mm thick. Use a cookie cutter to cut out shapes. Transfer the cookies to a baking tray lined with baking paper.
6. Bake the cookies in the middle of the oven for 12-15 minutes.
7. Let the cookies cool on a wire rack and store in a airtight container.
ENJOY!