I rarely make cream desserts like mousses, parfaits, and panna cottas, though I often order them when dining out (unlike many of my Asian friends, I'm blessed to be lactose tolerant).  I think I don't make them because it's harder to make larger quantities–and I only have 7 ramekins, I somehow lost my 8th one.  However, I think they can look more elegant or refined while also being pretty easy to make.  Since I've gotten feedback requesting a lemony dessert, I picked this recipe from my favorite San Francisco bakery, Tartine.  I wish they had a photo of the finished product because I couldn't tell whether I made them correctly, but I think they look pretty good after all–kind of like a souffle but without the height.  What makes this dessert so cool is that it separates into two layers with different textures while baking: a top spongy, cakey layer, and a bottom pudding layer.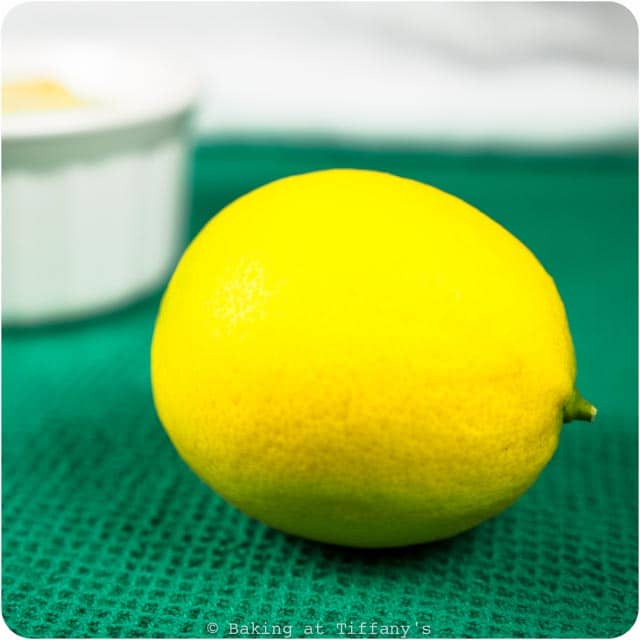 Recipe notes: My first spoonful of this dessert was a shot of lemony tartness through my system.  Not for the faint of heart.  I recommend using meyer lemons, which are a little sweeter.  I might even try limes (I'm more partial to limes personally).  This recipe also requires baking in a water bath.  The water should reach 3/4 of the height of the ramekins when it's been placed in the pan, so check the water level as displaced by the ramekins before heating the water up while the oven preheats.
Ingredients
1 cup sugar
1/3 cup unbleached all purpose flour
1/4 t. salt
4 large eggs, at room temperature, separated
1-1/2 cups full-fat buttermilk
zest of one lemon (or 2 t. lemon zest)
1/2 cup freshly squeezed lemon juice
Preparation
Butter six 3/4-cup ramekins. Fill a pan that can fit the ramekins with water, where the water level will reach about 3/4 up the sides of the ramekins. Place pan with water (but not with ramekins) in the oven, and preheat oven to 325F degrees.
In a bowl, mix the sugar, flour and salt.
Whisk together the eggs, buttermilk, lemon zest and lemon juice in another bowl.
Make a well in the flour mixture, and pour the liquid into the well. Whisk together until batter is smooth (this will be very liquid).
In the bowl of a stand mixer, whip egg whites until soft peaks form.
Gently fold 1/3 of the egg whites into the batter, than fold in the rest. Be gently so as to not deflate the egg whites.
Evenly distribute the mixture among the ramekins. Carefully place ramekins in the pan and bake for about 30 minutes, until tops are lightly browned.
After baking, allow to cool on a wire rack. Pudding cakes can be served warm or at room temperature (though I think they could be good cold too!).