I'm going to be honest and admit that this isn't my recipe at all. It's just so good though, that I can't keep it from you. The recipe is actually my father in law's and only Brandon (my husband) can make it. It's his specialty and it is delicious. To be completely honest, he didn't even want me to share it with you (can you believe it?), but I said, "The people have the right to know!" So here we are.
It's incredibly easy, oh so satisfying, and this recipe makes so much! It pretty much fills the slow cooker and will be good for a week's worth of lunches. Otherwise, it freezes really well so you can save some for later. So wonderful, so versatile, what more could you ask for?
Ingredients
2 pounds extra lean ground beef (you could also go the healthier route and use ground turkey instead)
1 large green pepper, diced
2 large onions, diced
1 large package of sliced mushrooms
2 28 oz cans diced tomatoes
1 can red kidney beans
2 packs of chilli seasoning (this is almost cheating but who's going to know)
2 tablespoons Montreal steak spice
4 tablespoons chilli powder
4 dashes hot sauce (adjust this to your taste – remember that Brandon doesn't like spicy food)
1 heaping tablespoon of minced garlic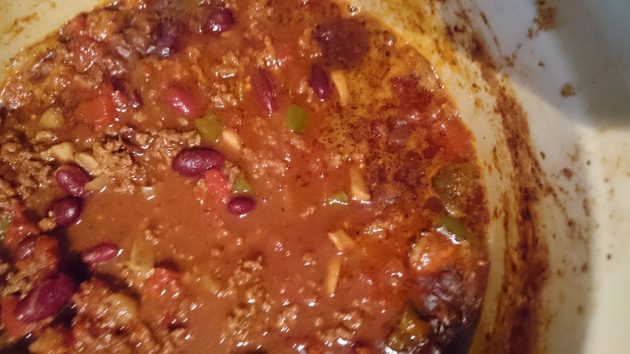 Directions
Brown your beef in a large skillet with the onions and garlic. Drain the fat when you're done.
Add beef mixture and everything else to your slow cooker.
Cook on low for 8 hours or high for 4 hours. Again, these are guidelines and it will be fine if you keep it in there a little longer.
Eat.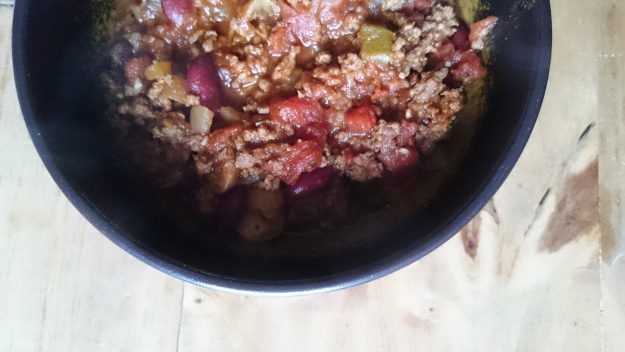 How freaking easy is that? Especially considering the delicious pay off you are going to get when you walk in the door after a hard day at work. Just lovely.