I will admit, I have been quite distant lately. Between traveling, camping and working, I have not had the pleasure of developing recipes and getting creative with my photography. Alas, I am back. And with the gloom and heaviness that has been present with the heavy rains in Phoenix recently, I think some comfort food is needed.
Ingredientology:
This cornbread is cooked in a skillet for even-cooking, and plenty of butter is in the batter for superb moistness. I added some diced green chilies in there for a nice kick and a flavor-packed bite. The preparation of this is extremely easy.
The Ingredients:
1&1/4 cup cornmeal
3/4 cup all-purpose flour
1/4 cup granulated sugar
1/2 teaspoon salt
2 teaspoons baking powder
1/2 teaspoon baking soda
1/2 teaspoon of your favorite seasoning blend
1&1/3 cup whole milk
2 eggs
8 tablespoons melted butter, divided
4 ounce can of diced green chilies
The Method:
Preheat oven to 425 degrees, place skillet in oven to heat up
Mix together cornmeal, flour, sugar, salt, baking soda, baking powder, and spices
Add milk, eggs, and 7 tablespoons of the melted butter until combined
Fold in the diced chilies
Remove skillet from the oven, reduce oven to 375 degrees. Use remaining melted butter to grease skillet
Pour batter into skillet and return to oven
Bake for 25 minutes, or until a toothpick inserted in the center comes out clean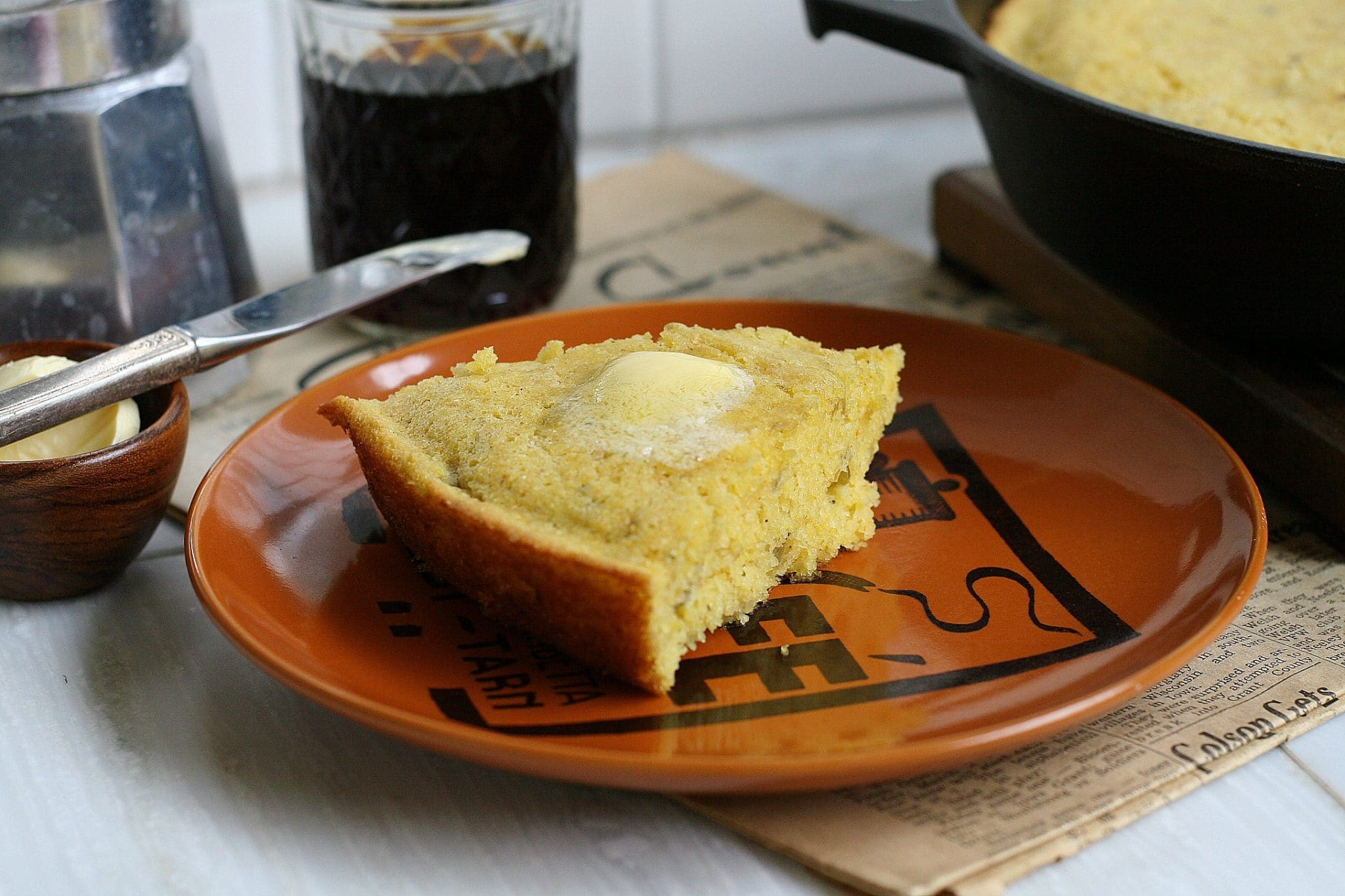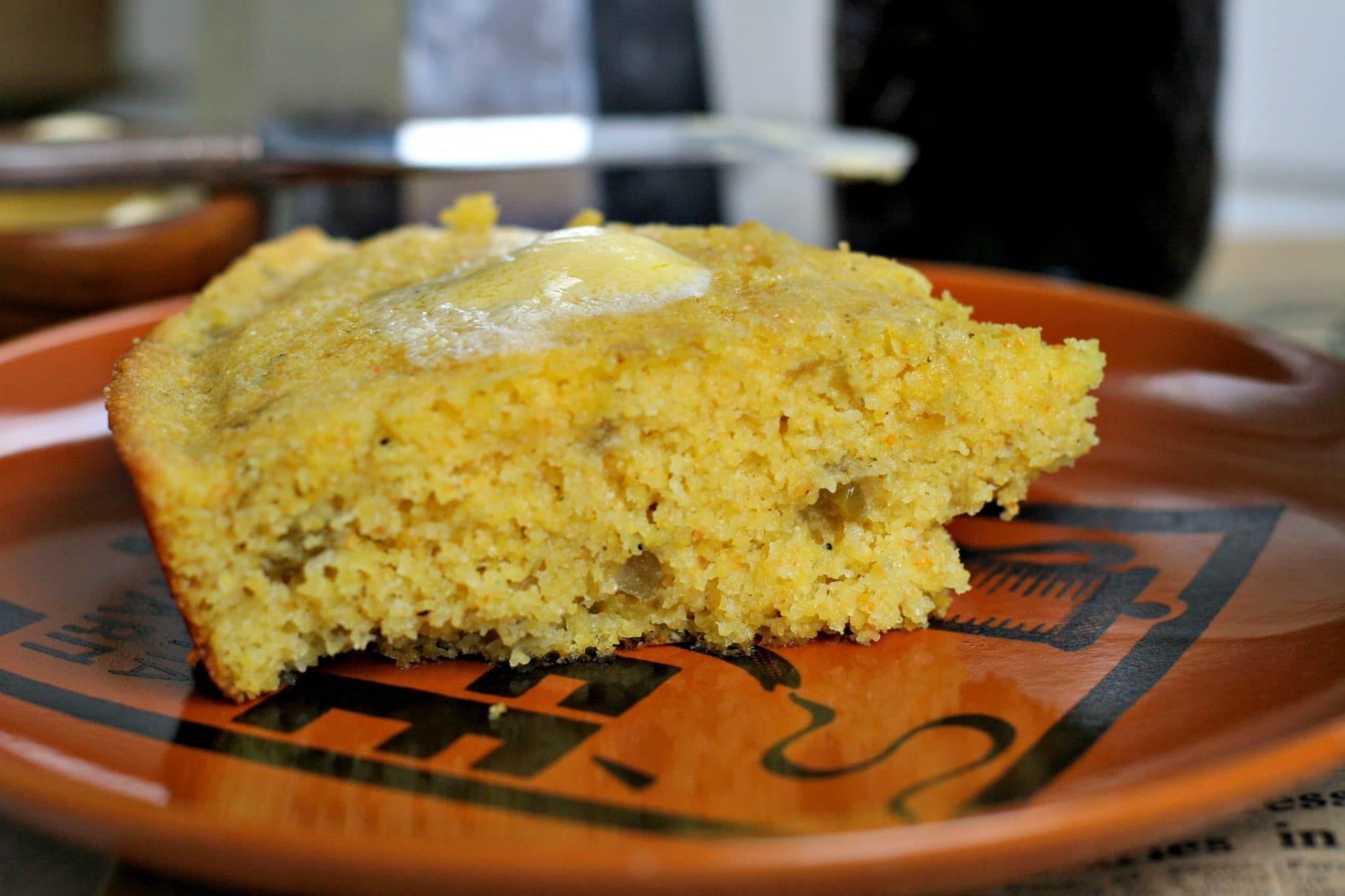 Serve with butter and enjoy for breakfast, or alongside soup or chili.
Thanks for visiting!