There are a million creative ways to use roasted eggplant. Obviously, it suits well as a side dish but could be used as a main course served on top a beautiful chickpea puree or with a tangy nut sauce. Many people look at eggplant as a vegan 'meat' using it to replace steak in meals and served similarly. You won't be disappointed! I served my eggplant to accompany my cabbage cashew salad.
Roasted Eggplant
1-2 eggplant
2-3 Tbsp olive oil
¼ tsp salt
2-3 minced garlic cloves
1 tsp oregano
1 tsp marjoram
pinch of black pepper
1 small onion
PREHEAT oven to 375F
It is hard to give exact measurements for the olive oil rub because
eggplant can vary so much in size. I would error on the side of more
than less for the olive oil rub. First you'll want to cut your
eggplant length wise into 2-2 ½ inch pieces. You'll want to slice
the pieces in half unless you have a piece near the bottom of the
eggplant…you can typically just bake the entire piece which will
look amazing once plated but halves are awesome as well so no
worries. In a medium size bowl add your olive oil, salt, minced
garlic, pepper, oregano, and marjoram then toss/rub each piece of
eggplant until completely coated.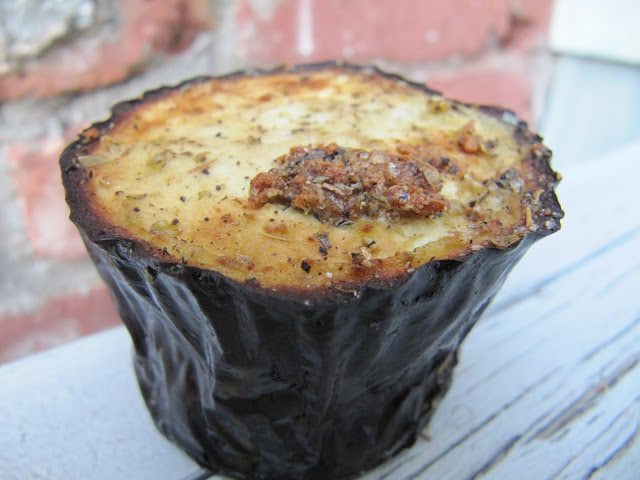 Line a baking sheet with tinfoil or parchment paper and place your
eggplant. Slice the onion into thin rings and place on top the
eggplant either spray with a bit of olive oil cooking spray or coat
lightly with olive oil. Place into the oven and bake at 375F for
35-45min. Once you notice the tops of the eggplant browning, it
should be about done but you can always remove to make sure it is
cooked thoroughly.