There's an innate comfort surrounding the ceremony of assembling a taco in this house. Placing all the ingredients on the table, allowing each of us to choose the order and ever-so-specific amounts, making each taco as unique as we please, gently and wordlessly passing ingredients around. There's no speaking until everyone has finished assembly and taken at least one bite, probably more like three. It's mindfulness around food and wonderfully peaceful.
what's with the spoons? 
The solemnity with which we approach tacos was at the front of my mind when I picked a meal for this past weekend away. Labour Weekend is a time of remembrance; it's the date my husband lost someone incredibly special many years ago. I knew we would need a few appropriately comforting meals and these tacos were on the mark. We slowly assembled and ate these in gentle silence, gazing out over the water where this impossibly beautiful woman's ashes were scattered.
Food and death? Well, of course. In my view, food weaves its way into every part of life. I treasure food for its ability to communicate and commemorate during these times where words just won't do. There's nothing sad about this recipe; it provided reassurance and nourishment on a day that demands attention for our family. This meal joined ever so harmoniously with those tender moments and to me, that's beauty.


Of course, you don't need such an occasion to spur you into making these. As they require fairly little effort, they are great option for a healthy and quick meal. But, may I suggest you turn to these little tacos on stormy-weather days or even those emotionally-grey days that need a little boost? They are uplifting without being jarring – well, unless you slip while adding the chilli.
Chickpeas aren't something I grab that often for a meal ingredient or snack beyond hummus. As versatile as they are – their nutty flavour goes great in a number of things – I often just forget about them. Then I tried roasting them. Please, please try roasting them! They so effortlessly embrace the spices they're smothered in. The sometimes-bland legume becomes a salty, slightly spicy, delightful pop of flavour. Their textures completely reforms itself into a satisfying crunch. And, while I might occasionally insist on cooking beans from their dried state, there is no need with chickpeas. They hold their shape most ruggedly through canning and long cooking times.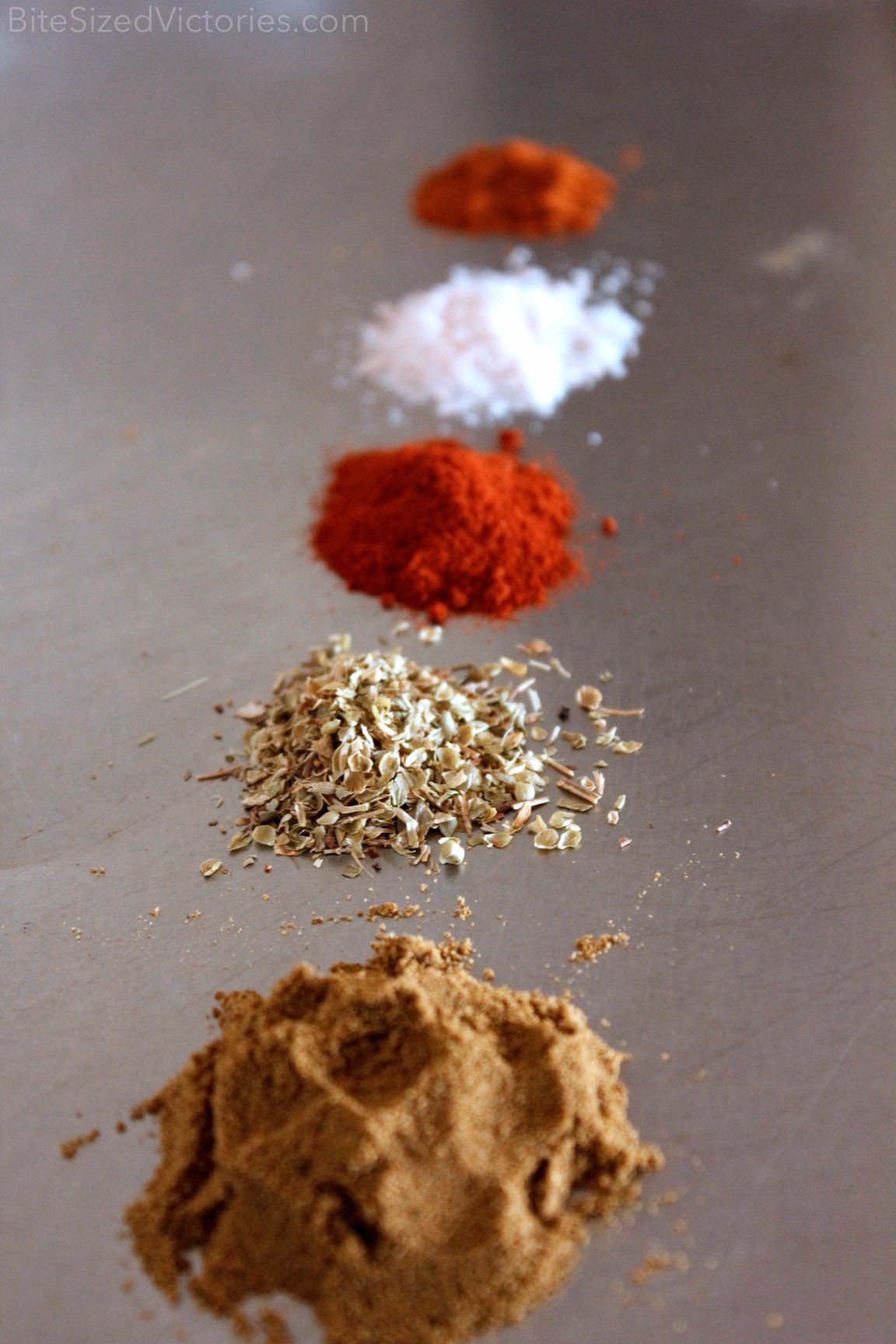 This roasted chickpea tacos recipe has very few components. While that seems against some unspoken taco rule, the chickpeas don't need much accompaniment; it's good to let them shine here. I added some lightly cooked kale but another bitter green like silverbeet or spinach would work well. You could absolutely skip that cooking step and add watercress or rocket from a bag. A crumbling of feta is great for the mix as far as cheese goes; that's another arbitrary taco rule by the way: tacos should contain cheese.
If the taco doesn't appeal, try making the chickpeas as a snack. I am hesitant to describe any food as "addictive" but you could apply that adjective here. The chickpeas themselves don't encourage the same mindfulness around food that the tacos do, it's quite easy to eat the whole recipe's worth without thinking! Roasted chickpeas, as uneventful as they may sound in writing, are a gem.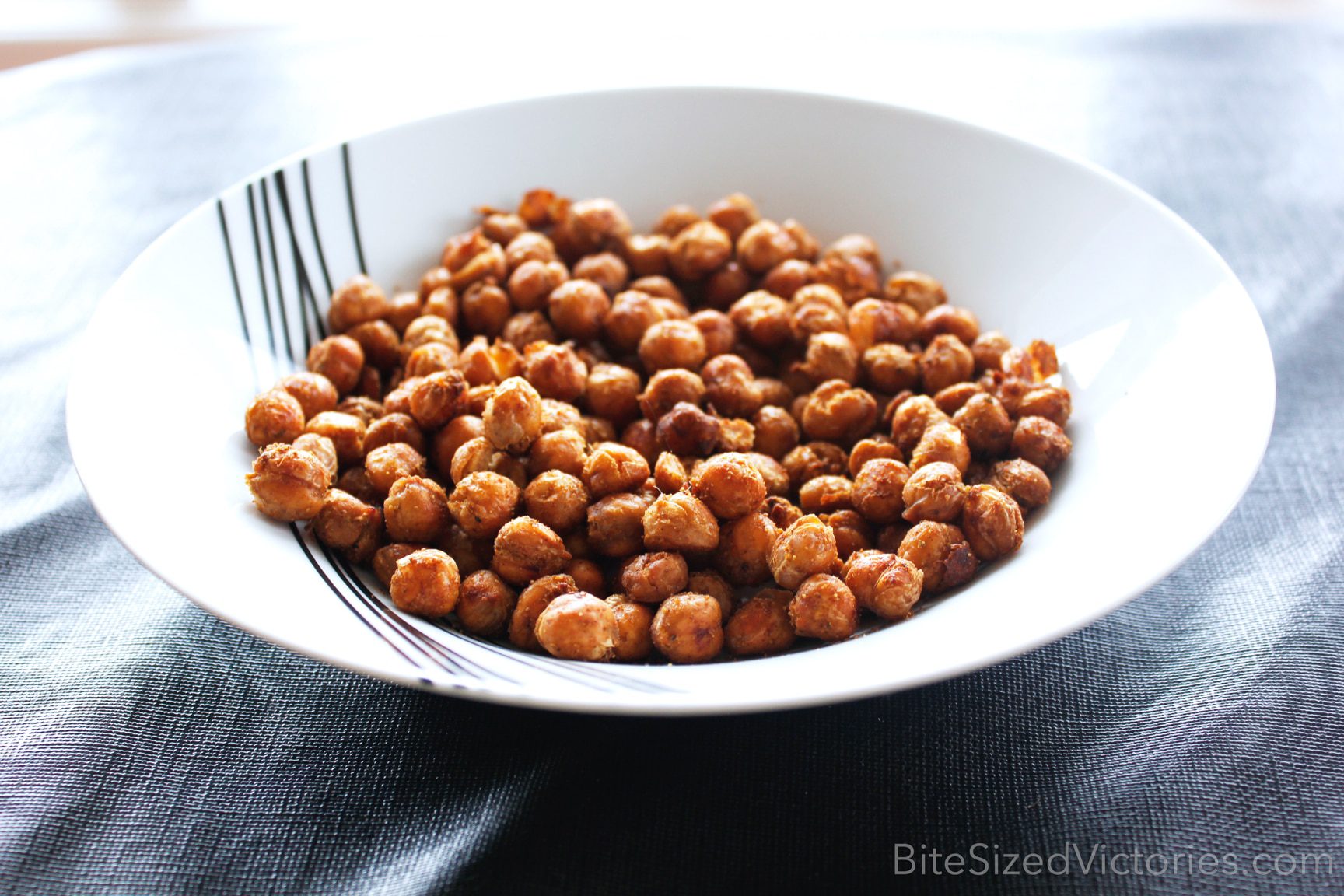 I hope you try this, I hope it brings an unexpected delight the way it has for us. Yes, I'm the first to admit I am overly-sentimental about food. But food is life and I think that's a wondrous thing to celebrate.
Roasted Chickpea Tacos
Chickpeas
Preheat oven to 200°C
Measure out the first 4 ingredients.
Drain chickpeas and blot dry with a little paper towel.
Put chickpeas in bowl and add the cumin, oregano, paprika, salt and chilli along with the olive oil. Use a large spoon (or hands – I find that easier here) to mix until the chickpeas are evenly coated.
Dump out on to a baking sheet and give the sheet a little shake so the chickpeas aren't all clumped together.
Bake in oven for about 30 minutes, giving the sheet a gentle shake halfway through cooking so that the chickpeas roll around. You are looking for them to evenly brown up and go quite crispy. Carefully pick one up (and feel free to do that quick juggle between palms of hands until it cools enough) and test the crunch factor. They are the best when they crunch more than they fold in on themselves but if super-crunchy food is an issue for you because of pain, stop them whenever you feel comfortable. I'd suggest first checking them at 20 minutes if this is the case.
The chickpeas can hang out on the counter up to a day. When ready to eat- place them back in a warm oven for up to 5 minutes until they are hot to the touch again.
Sauté Greens
Over medium heat, in a medium saucepan, put 1 Tbl olive oil and 1/4 cup of water or stock. Add 4 large handfulls of greens (depending on number of people, remember they can cook down quite a bit) and cover.
Leave to cook for 5 minutes.
Remove cover and leave to simmer until all of the water has evaporated.
You can put these aside as needed. If they go cold, just place them back on the heat for a few minutes until heated through.
Put up to 6 tortillas on a plate and cover with a piece of damp paper towel.
Microwave on high in 30 second bursts until hot.
Break it down
Chickpeas can be done way ahead of time.
Cook the greens as above then set aside for 10 minutes.
Put chickpeas back in oven for a few minutes.
Warm tortillas.
Serve