Have a hankering for a crusty, savory, satisfying sandwich? Look no further. Enter- roasted chicken, artichoke heart, melted mozzarella, olive tapenade deliciousness. The Italian seasoning, sea salt flakes, and fresh tomatoes will be sure to please you and your guests!
Ingredientology:
Italian seasoning and sea salt are used to bring out the best flavors of the chicken upon roasting, mozzarella is used to add a creamy richness while the olive tapenade gives a salty and flavorful boost. Fresh tomatoes and artichoke hearts lift the dish and give it a fresh summer vibe.
The Ingredients:
Crusty Bread, toasted
Olive oil
Italian Seasoning
Salt
Marinated Artichoke Hearts
Grilled Chicken Breast, sliced
Green Olive Tapenade
Fresh Tomatoes, sliced
Fresh Mozzarella, sliced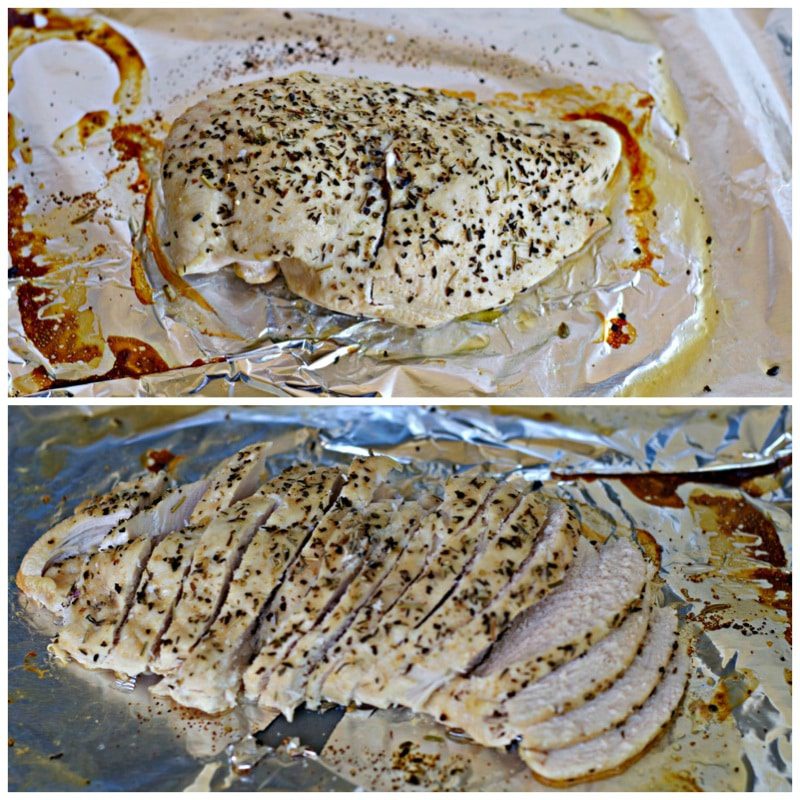 The Method:
Preheat oven to 400 degrees
Rub the chicken breast with olive oil, seasonings, and salt. Roast in the oven for 40 minutes, or until cooked in the middle
Remove from oven, allow to rest for 30 minutes to let the juices reabsorb
Place bread in toaster, only toasting it half of the way (this way the tapenade will not be absorbed)
Spread olive tapenade on both slices on bread
Slice the chicken breast, line slices on one bread slice
Line bread with artichoke hearts and mozzarella
Set oven to Broil
Place both pieces of bread in oven on a baking sheet or pizza stone
Remove from oven when cheese is melted
Place slices of tomato on sandwich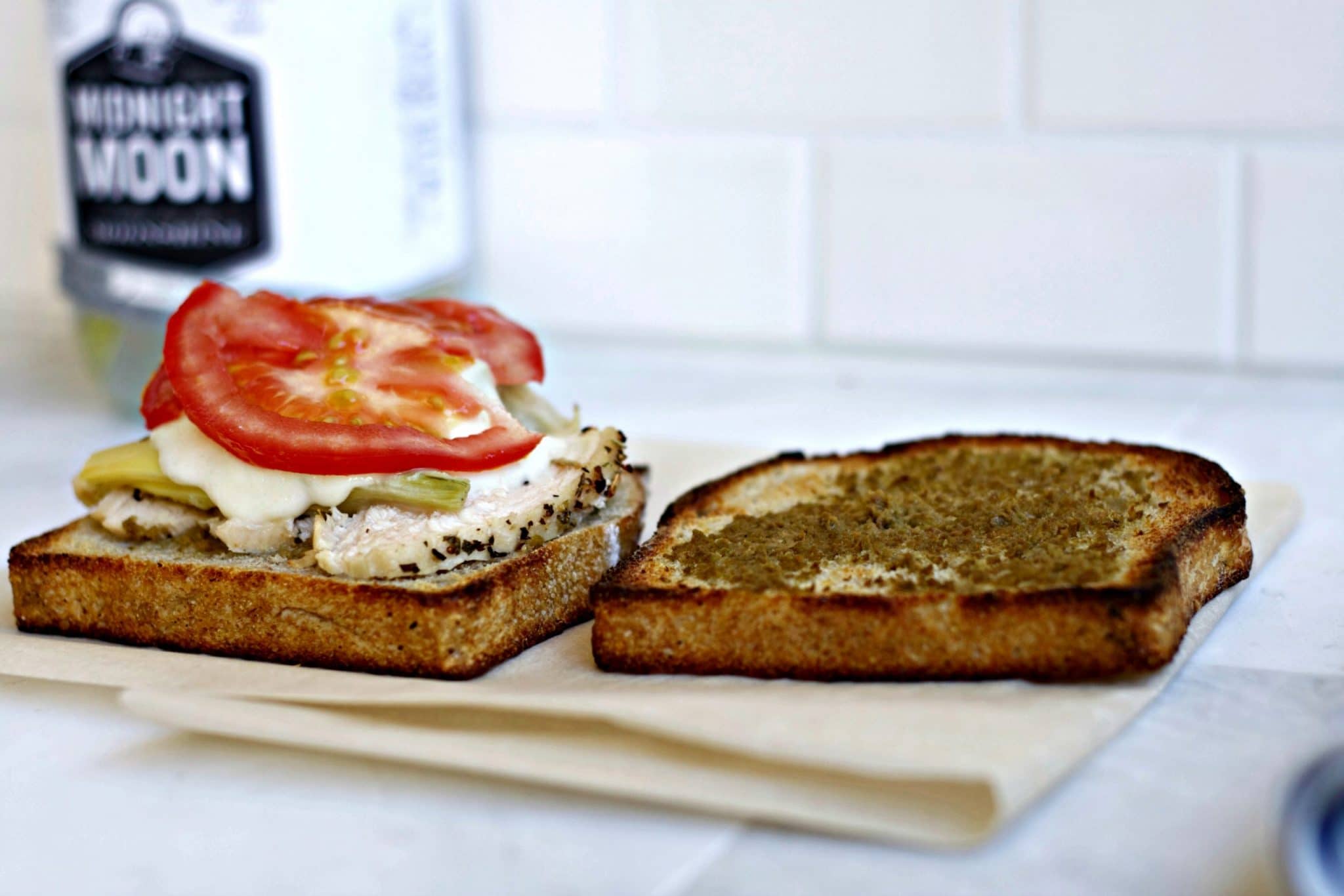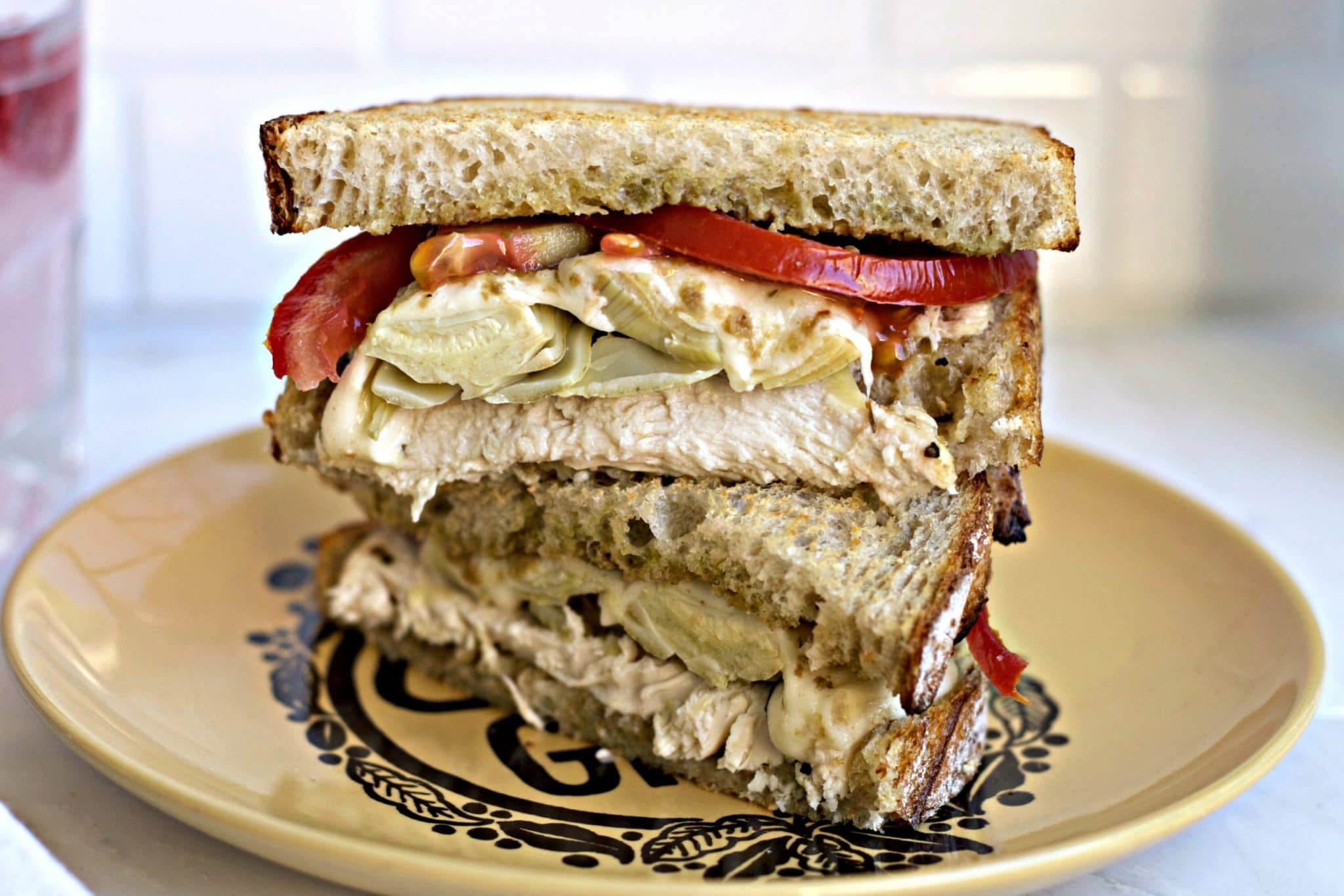 Enjoy with with a lemonade, sparkling water spritzer.