I never ate a radish until about two years ago. I was a bit skeptical, but was surprised to find that I actually loved the fuchsia peppery vegetable, and it has been making frequent appearances in my salads ever since.  I just adore their spicy crunch, especially when paired with crispy cool cucumbers and other delicious veggies.
This however, is not a salad, but a great little butter spread instead. Add the radishes to some sweet creamy butter, smear over toast, and you have a great bread plate going on for dinner. If you're not sure about radishes, give this a try. The radishes are not overpowering, and add a subtle peppery-ness, taking plain old butter to the next level.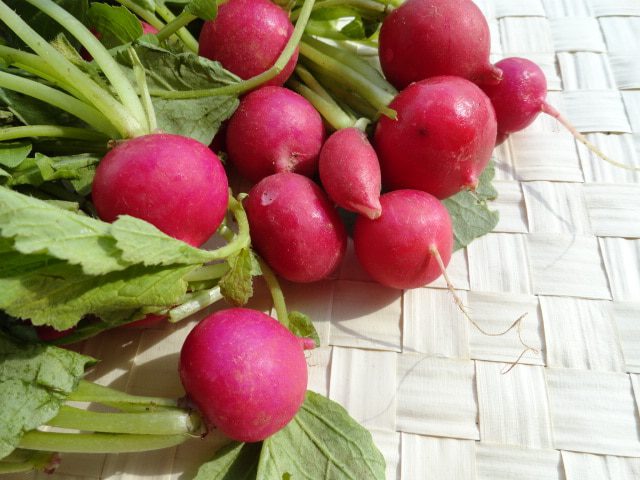 Plus, they're so pretty and pink!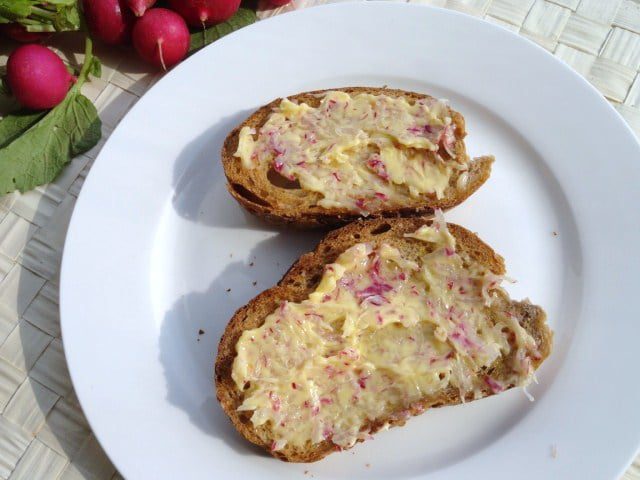 Radish Butter
Seen onEating for England, who adapted it from Martha Stewart
Ingredients
4 medium to large radishes, cleaned, root ends trimmed
3 tablespoons unsalted butter, softened
Coarse salt and freshly ground pepper
Toasted bread or baguette, to serve
Directions
Grate radishes on the large holes of a box grater*. Place on paper towels, and squeeze out excess liquid. Combine radishes and butter in a small bowl; mix well.
Spread onto toasted baguette and season with salt and pepper.
*I only have one grater with me here in China, and it has smaller holes. I think if you use a grater with large holes, the radish flavor will be stronger.