When the temperature outside is dropping everyday, my oven is put into work over time. We need some warm baking in the morning. Yaseen wants some hot treats right from the oven in the afternoon. I saw the small crack in front of the oven already. Pretty soon I need to buy a new one for sure.
Today Yaseen and I made some bubbling hot mushroom pie for lunch. The smell of this made our living room smell so cozy and warm. We also used some red bell peppers for an extra kick. It was so yummy and comforting.
Mushroom Pie Pizza
Ingredients: (4 servings)
Basic pie pastry (see the recipe here)
200 gm button mushroom
3 cloves garlic- minced
1/2 tsp salt
1/2 tsp pepper
1 tsp Worcestershire sauce
1/2 cup sliced red bell peppers
1/2 large onion- sliced
2-3 tbsp tomato paste
1 cup mozzarella cheese
How to cook:
Heat oil in the pan over the medium heat and sauté garlic until golden brown.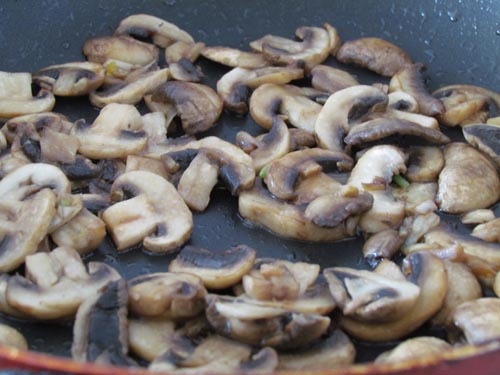 Add mushroom, salt, pepper and Worcestershire sauce and stir for few minutes or until cooked. Keep aside.
Preheat oven at 220 degree C.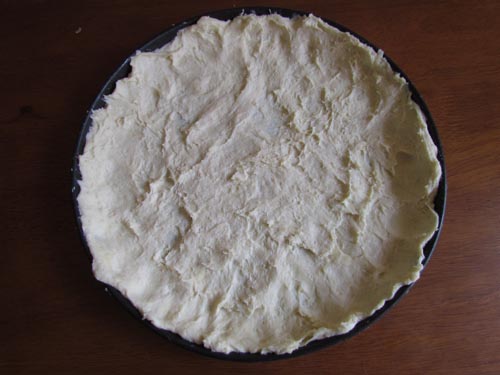 Grease the baking dish with some butter and press the dough to line with baking dish with your fingers. Try to get it as thin as you can.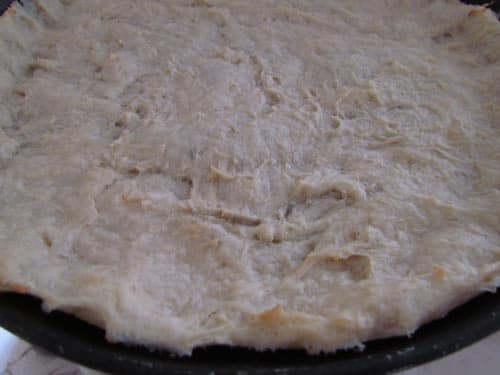 Bake the crust at 220 degree for 15 minutes or until lightly golden brown.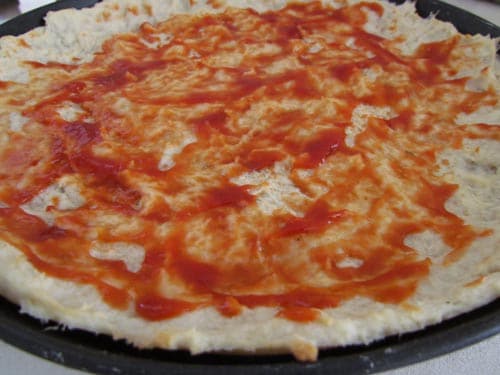 Smear some tomato paste over the baked crust.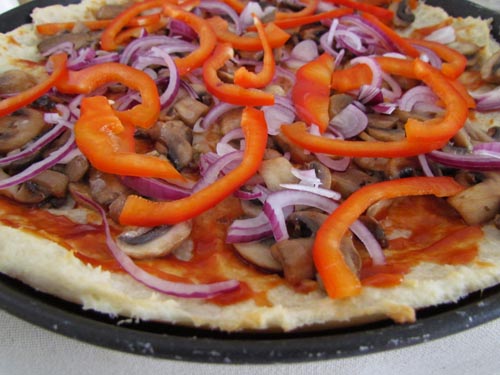 Add cooked mushroom, sliced onion, and sliced peppers.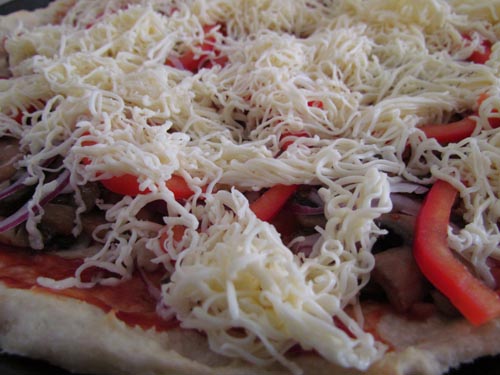 Top with some mozzarella.
Bake in preheated oven at 220 degree for 10-12 minutes or until the cheese melted and the vegetable lightly crisped.
Serve hot.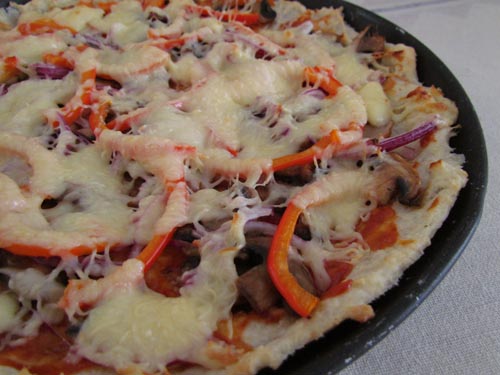 Our mushroom pie pizza was really good. The crust was perfectly cooked and crispy. The cheese is gooey and sticky. You can actually add anything for topping. Mushroom was simple and delicious. We just love the way it smell while baking.
The part of me is still missing, I haven't found my wedding ring. Every corner of my house has been searched… even inside refrigerator and washing machine. We also looked for it in the car. Sadly it didn't turn up.
Sadik suggested we went to the same jeweler and asked them to recreate the ring for us form the certificate and documents we got from them… or we might need to buy the new one. But it wouldn't be the same. It wouldn't be that preciously important ring. I hope that at least it is somewhere in my house and someday it will appear in front of me. Someone told me stop looking for it and then it will turn up. But all I'm thinking and dreaming about is this ring, so it's so difficult not to look for it.
Happy Holidays