While boiling the package of macaroni, how simple it is to throw in some stuff together to make a delicious sauce. Finally we just need to dump the cooked pasta in and then the meal is served.  Macaroni is that simple dish that I love to play with, whether it is mac & cheese, meaty macaroni soup, or warm pot of casserole, it is always the our favourite family dish.
Macaroni with Chicken and Mushroom is one of our regular quick lunches. My son gets all excited when I pick out the macaroni package, "pasta…hehehehe" he would be so happy and eager to help preparing. I love adding and extra rich bbq sauce to create the smoky yummy sauce.
Macaroni with Chicken and Mushroom
Ingredients: (4 servings)
200 gm uncooked macaroni- cooked as per package instruction
250 gm chicken breast- diced
200 gm button mushroom- sliced
4 cloves garlic- minced
1 spring onion- sliced (or use regular onion)
1 large bell pepper- diced
2 large tomato- diced
1/2 tsp salt or to taste
1 tsp Worcestershire sauce
1/2 cup tomato sauce
1 tbsp bbq sauce
A big handful of fresh basil- chopped
1 tbsp olive oil
How to cook:
Heat olive oil in the deep pan over the medium heat.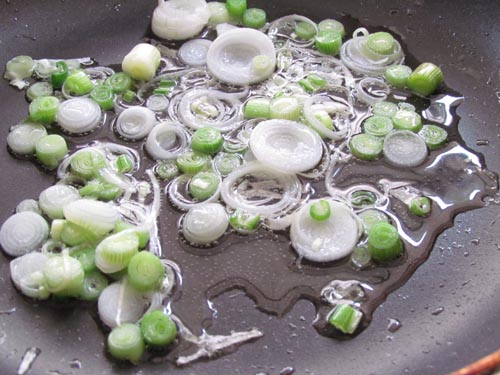 Add spring onion and sauté for 1 minute then follow by garlic and stir further for another minute.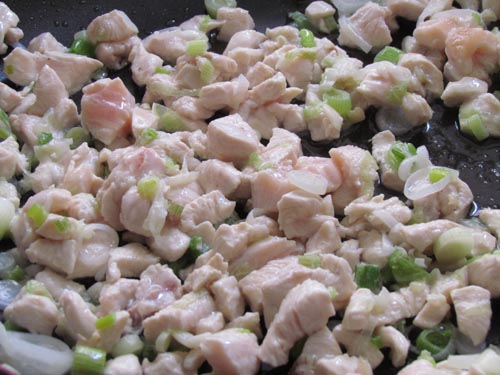 Add chicken and toss around for few minutes.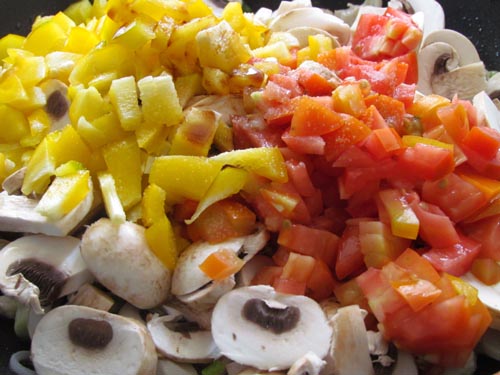 Add mushroom, bell peppers, tomato, salt and Worcestershire sauce.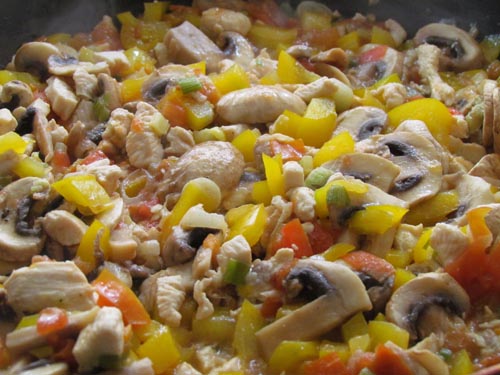 Stir and cook for few minutes.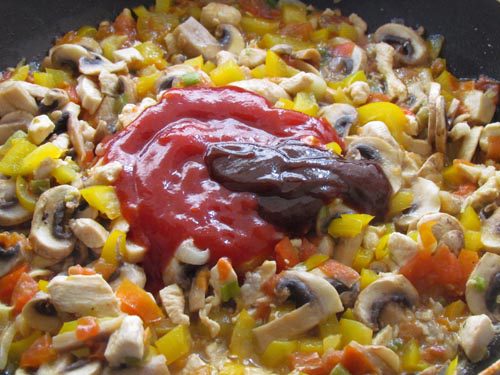 Add tomato sauce and bbq sauce.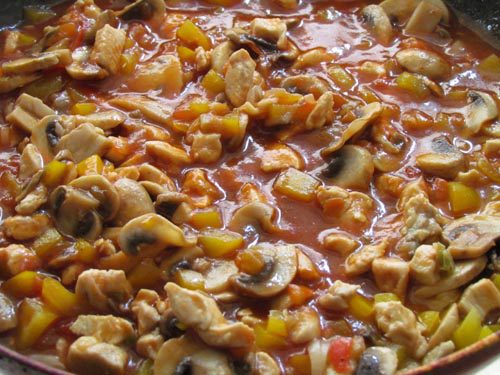 Stir and simmer for few minutes.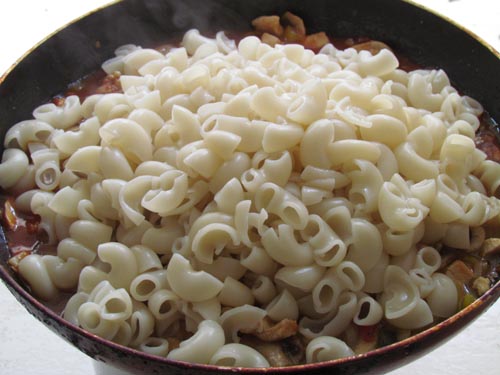 Add cooked macaroni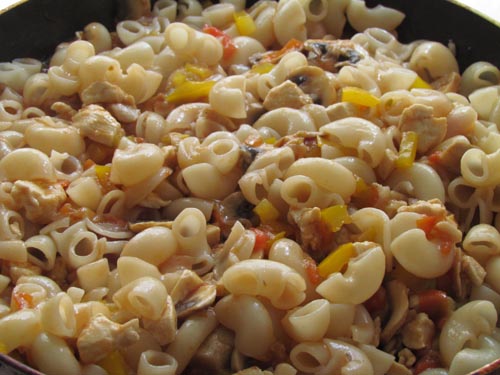 and toss well.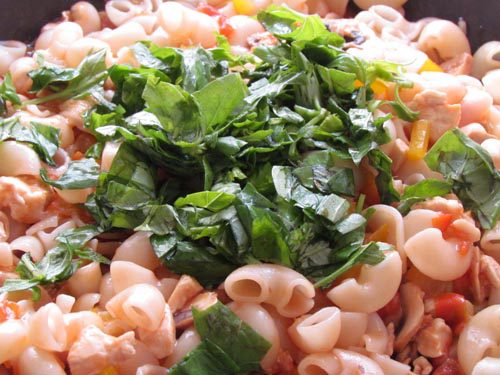 Add fresh basil and give it a quick stir.
Serve hot with some extra hot sauce or Tabasco sauce.
The dish turned out to be very delicious and warm. It was so full of flavours. The bbq sauce gave the lightly smoky flavour to it. Yaseen asked for extra plate, when his stomach was full, he had a long nap in the afternoon.
Sadik and I still keep looking for the missing wedding ring. We made a call to Thailand this morning asking my sister if she might have seen where it was. I am still so sad and depressed. It's one of the most important things for me. Whenever I had flashes in my mind where I might have left it, I ran to the places and look…finally disappointed again. Still keep looking!
Have a great day,