Beetroot is great. It's earthy, healthy and sweet. But honestly, I only know 2 simple ways to cook it. I learned how to cook simple stir fried beetroot with mustard seeds and curry leave from my in-law side of the family. I find it to be very light and fresh. And it's perfect to have with rice and spicy meat stew. I already posted that recipe here. But the beetroot dish that I really love is stir fried beetroot with eggs. I know some of you might think it's strange. But trust me, it works wonderfully.
For some reason, when the shredded beetroot is cooked in a hot greasy pan, it turns soft and slightly chewy. In my opinion, its texture is almost like the texture of shredded pickled radish. Although it's a lot sweeter, but when it's mixed with eggs, garlic and light soy sauce, the flavor becomes subtle and humble. This can be served with rice. I can honestly say that I always feel absolutely satisfy when I eat this beetroot with eggs because not only it tastes so good, I know the dish is loaded with wonderful nutrients. So healthy and so good.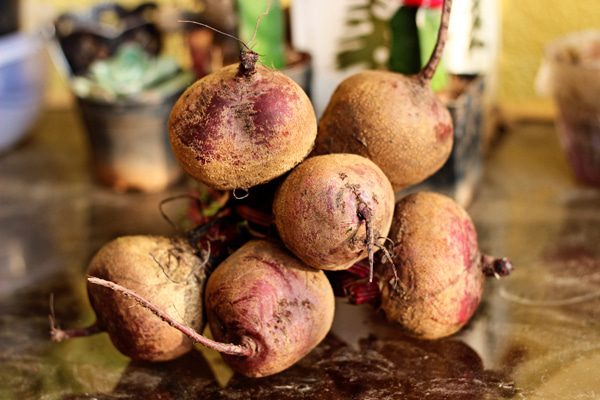 Beetroot with Eggs
Ingredients:
4 medium sized beetroots
4 cloves garlic- bruised
1 tsp ground white pepper
1 ½ tbsp light soy sauce
2 large eggs
2 tbsp oil
Direction: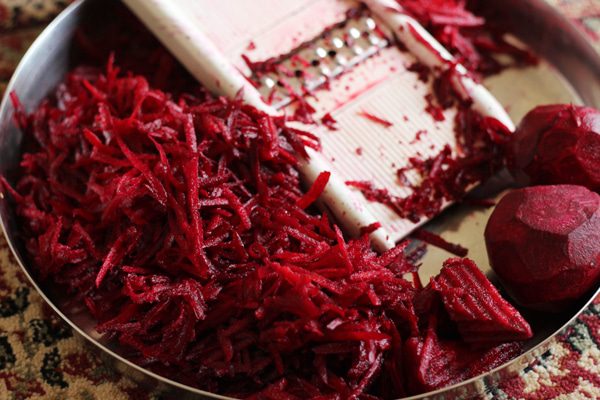 Wash, peel and shred the beetroots.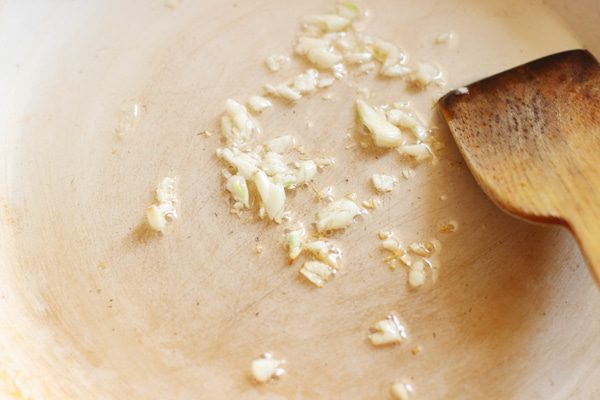 In a large pan, heat oil and add garlic. Fry the garlic until fragrant.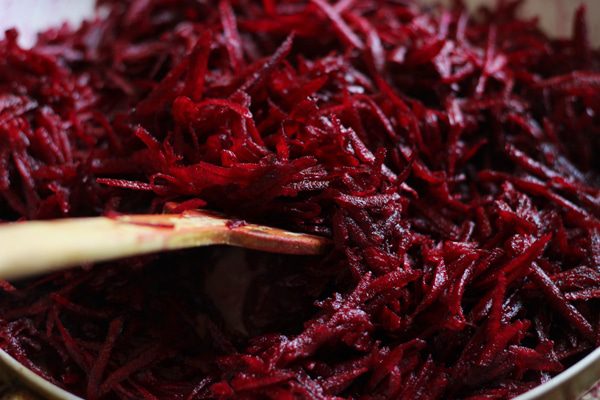 Add beetroot and keep stirring until the beetroot becomes soft and the color is darker.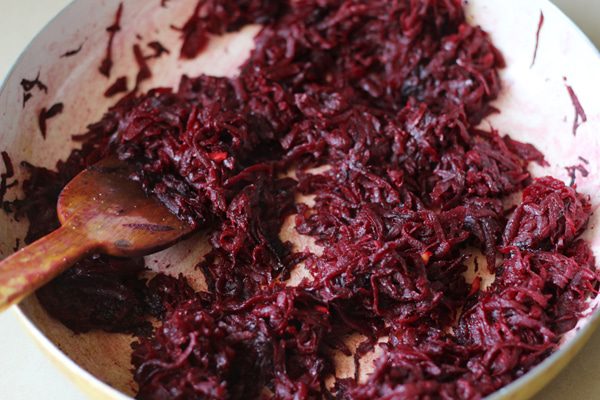 Season with light soy sauce and white pepper.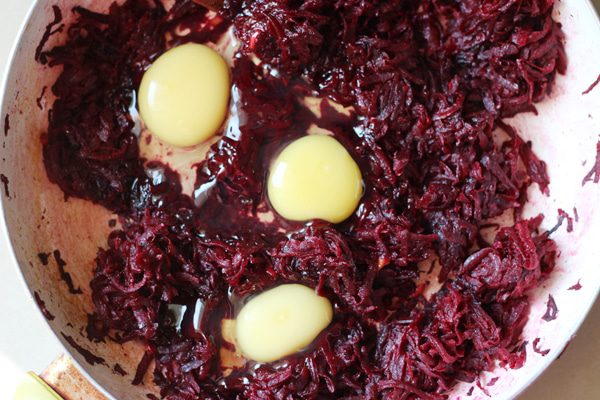 Crack in the eggs and scramble until the eggs are cooked.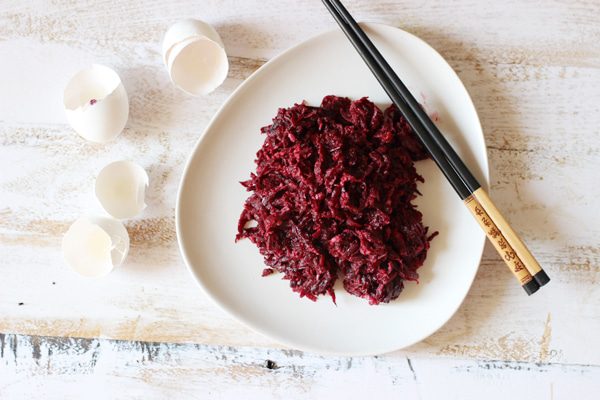 Check the seasoning and serve hot with some rice.
Love,