We're going to ignore my prolonged absence and just jump into the fun part — jam! I've always wanted to learn to can, but have been fearful of poisoning my friends and family. That's a handful of lawsuits this attorney just doesnot need.
Fortunately, this past weekend I had a chance to get over these fears with the help of jammin' gurusGina and Lisa. We visited the home of one Miss Lawyer who Loves Lunch, along with Jean and Liren. We made jam — and lots of it.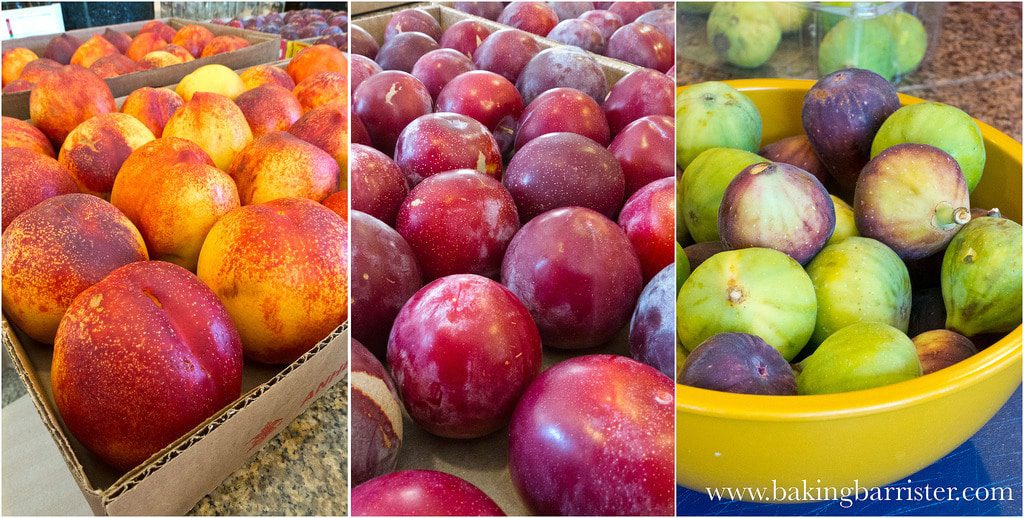 Fruit was obviously a plenty. So was the sugar. We made nectarine and blueberry jam; strawberry lemon jam; fig balsamic jam; and a vanillaSanta Rosa plum jam. I learned from Gina that there is a general jam ratio from which you can start any recipe. Just use, or halve, the following amounts, all of which are measured by weight:
6 pounds of fruit
2 pounds of sugar
4 ounces of acid
flavoring, such as a spice or herb
Certain fruits may require added pectin, so research the pectin content of your fruit first. Also, when adjusting for sugar and acid, you need to taste the cookedliquid instead of the cooked fruit. The acid should balance out the sugar, so you taste the fruit and just a hint of lemon at the end. But if you prefer a sweeter jam, go ahead and add more sugar.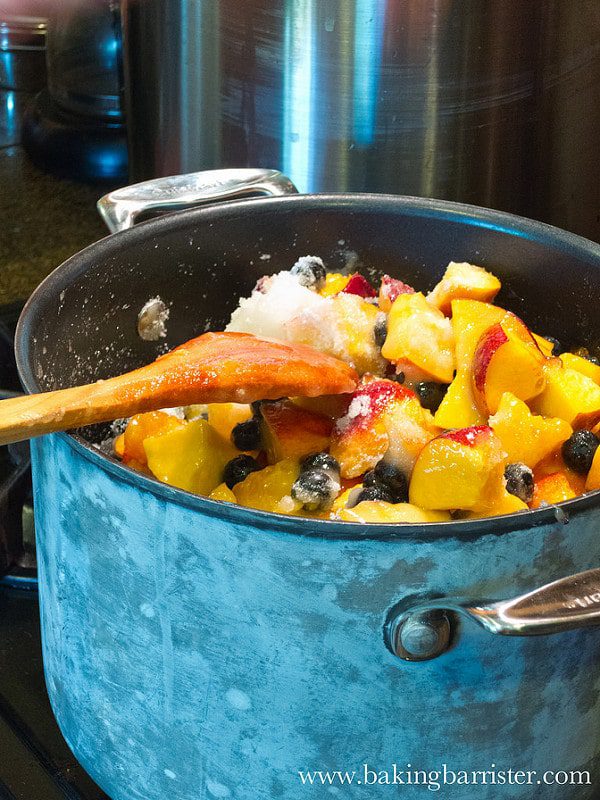 The liquid, or juice, is really the key to jam. Or it would seem. In addition to informing you of the jam's taste, it will also help you determine the jam's final consistency. If the liquid doesn't set-up thick enough for you when tested, heat the jam for a few more minutes. If you like your jam highly spreadable, it's done when the juice gels, but is still on the runnier side.
There are plenty ofwater bath canning instructions on the web, so I won't get into that. But one great tip that I learned is that you can always return your jars to the water. Make sure your jars have sealed before you pull the big pot o' water off the stove. If they haven't, see what impeded the seal, fix it, and return them to the water. But only try this on the same day — you may kill someone if your jars have been sitting unsealed for a day or two. Not a good thing to do.
Now, onto the recipe! I actually requested the Santa Rosa plums, which are my favorite varietyever. Blame my mother, as they are her favorite, too. My dad even went so far as to plant a tree in the middle of our yard a few years ago. This may or may not have had something to do with her summertime walks to the plum tree down the block. The neighbor didn't pick them, so my mom did.
So, what possessed such brazen theft? Well, Santa Rosa plums are sweet, yet tart. They have a bite, making them downright delicious. And unsurprisingly, they translate into some damn good jam.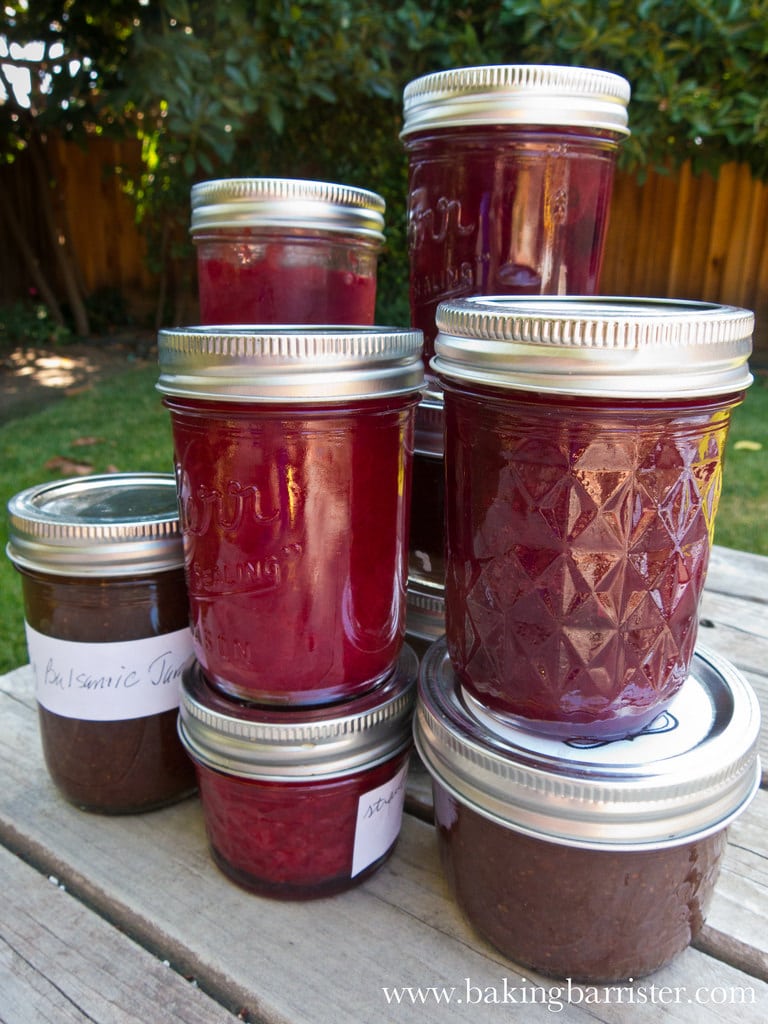 Vanilla Santa Rosa Plum Jam
Makes ~10 8 oz jars
6 lbs pitted Santa Rosa plums, chopped
2 lbs, 8 oz sugar
4 oz lemon juice
seeds of 1 vanilla bean
Adjust sugar and lemon juice as necessary.
Notes: You can peel the plums if you want, but be sure to weigh them after they have been prepped for the pot. You can also substitute the vanilla bean or leave it out. I think some fresh ginger, or cinnamon, would be good. Some orange zest would also be a delicious add-in.