I hate key limes.
Wait, no, I don't. Their limey flavour with a particularly tart edge is perfect for baked goods. Perhaps a better way to phrase it is key limes hate me.
No… that's not it either.
Oh! I know what it is. I hate prepping key limes. I'm a big advocate of doing things "fresh". Freshly grated nutmeg, fresh instead of frozen berries, freshly squeezed juice… But freshly squeezing enough key limes for a key lime pie?
Urgh. Screw fresh.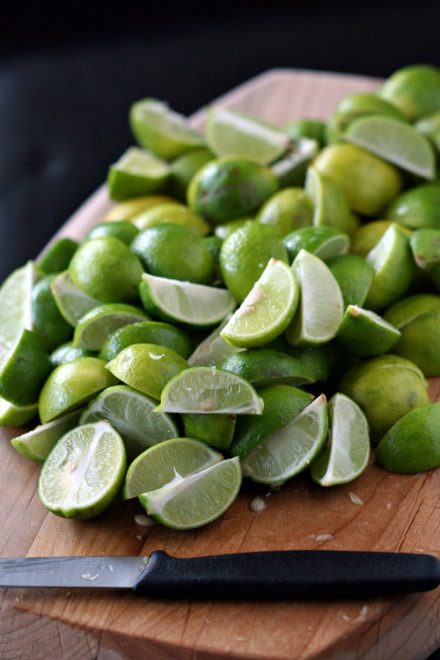 This isn't my first time trying to mutilate a large pile of key limes. And the first time I did, I just used my hands.
Terrible idea. Oh my god, the hand cramps.
This time I found a tip online, advising bakers to cut the limes into smaller quarters and use a garlic press to juice them, so I gave that a shot.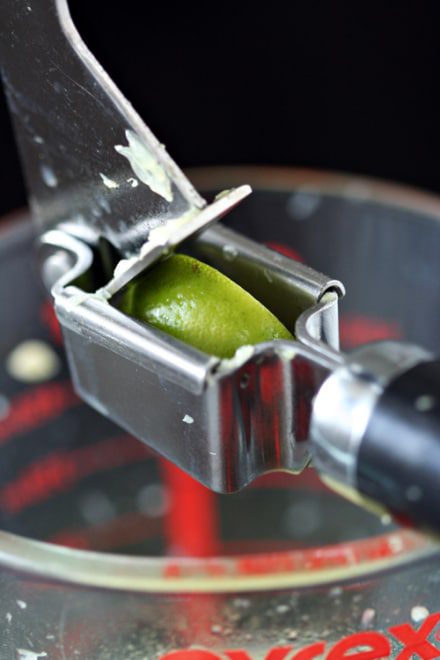 It was way way better than doing it by hand, but if I'm being honest, it still sucked. I swear, a single key lime must only have around 2-3 drops of juice in it.
I may be remembering that wrong… minds block out bad experiences, so I'm pulling from what I can. I do remember for sure that while I didn't get hand cramps, I did get a neck twinge from looking down at limes for so long. So very long.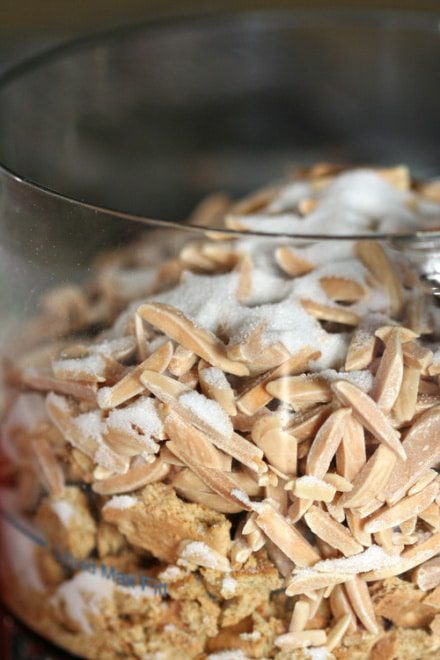 So I think it's time for one of two alternatives.
Bottled key lime juice, or
Persian lime/lemon juice combo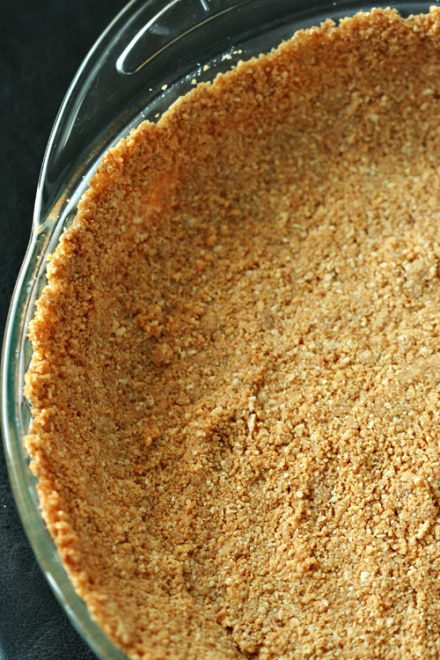 The key difference between key limes and the standard supermarket lime is the tartness. Key limes are way tarter! But you can emulate the lime flavour with standard limes, and the tartness with lemons. Just do two parts lime juice to one part lemon to get limey flavour with that extra tang.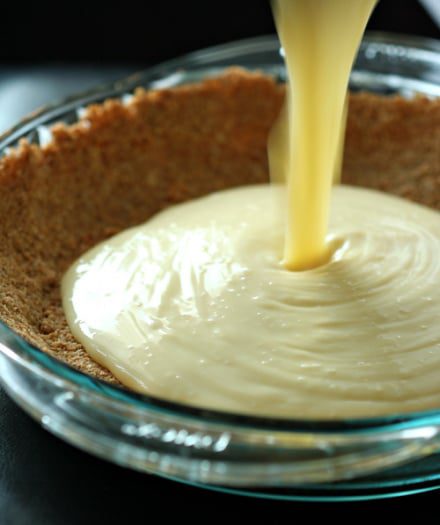 Or just buy bottled key lime juice. This is one non-fresh area where I would never judge.
Speaking of which, do any of you have a favourite bottled brand of key lime juice?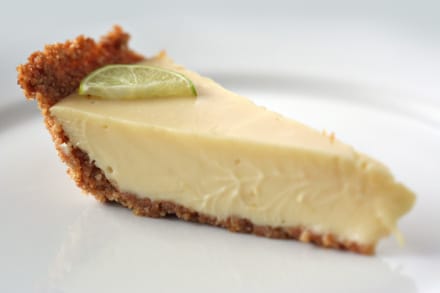 Trevor really loves key lime pie, and aside from the lime juicing, it's a really easy recipe. So I think it's time for me to have key lime juice readily available to take out the last complicated part of the process.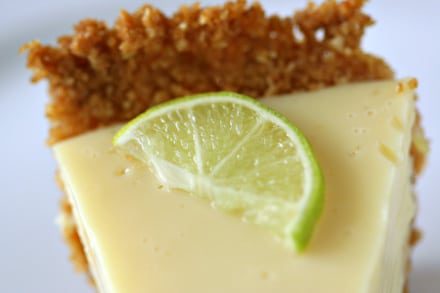 It would be Trevor's dream world if I could keep the refrigerator stocked with a key lime pie most of the time throughout the summer!
If I don't need to squeeze another key lime (with or without a tool) I might actually be willing to make that happen.
Key Lime Pie
Crust
7 (5-by 2 1/2-inch) graham crackers, broken into small pieces
3/4 cup toasted slivered almonds
1/4 cup sugar
1/2 stick unsalted butter, melted
Filling
2 (14-ounce) cans sweetened condensed milk
1/2 teaspoon key lime zest
3/4 cup fresh key lime juice (from about 2 pounds fresh Key limes)
4 large egg yolks
Directions
Crust: Preheat oven to 350°F with rack in middle. Butter a 9-inch pie plate.
Pulse together graham crackers, almonds, and sugar in a food processor until finely ground. Transfer to a bowl and stir in butter. Press crumb mixture evenly onto bottom and up side of pie plate. Bake until lightly browned, 8 to 10 minutes. Cool completely. (Leave oven on.)
Filling: Gently whisk together filling ingredients in a medium bowl until smooth and pour into crust. Bake until just set in center, 15 to 20 minutes.
Cool completely (filling will set as it cools). Chill pie, loosely covered, at least 8 hours.