I could not have chosen a worse day to take these photos. It was Wet Wednesday, the day it rained and rained, and Singapore's iconic shopping belt – Orchard Road – transformed into Venice. You can imagine how gloomy the skies were … not a great day to take photos but I tried my best.
Anyhow, bad lighting should not take away the spotlight from today's treat.
This cheesecake steals the limelight with its incredibly soft texture. Well, it's not called a soufflé cheesecake for nothing. The "problem" was, like a soufflé, it looked better in the oven – all tall and proud. The moment I took them out, they started deflating. Sob sob. 🙁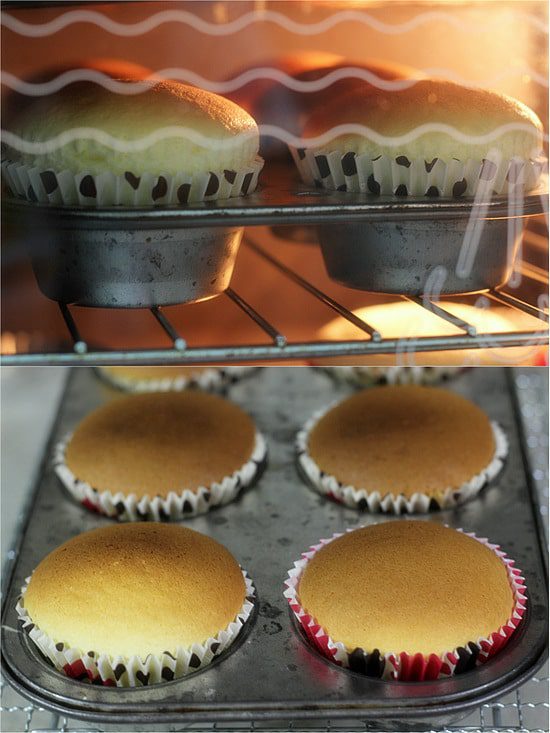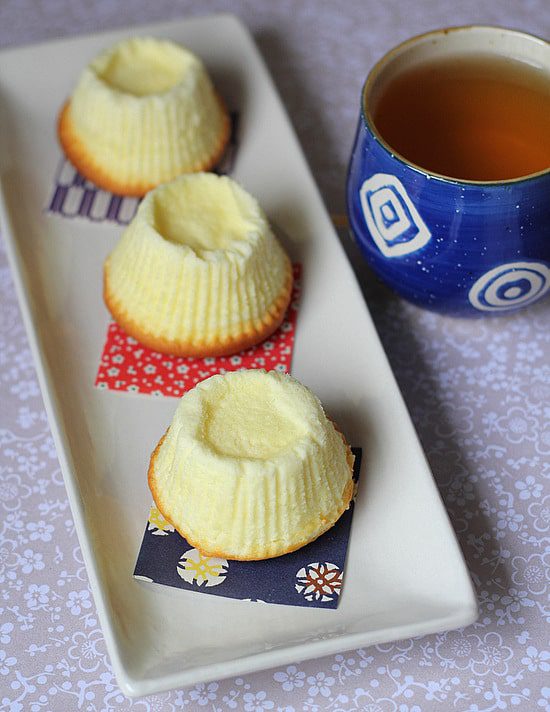 I turned them upside down because I thought they looked better this way. The tops were kinda wrinkly and I'm sure you prefer to see their cute baby-soft bottoms instead.
This is an original recipe from the awesome Corner Cafe, which you can findhere.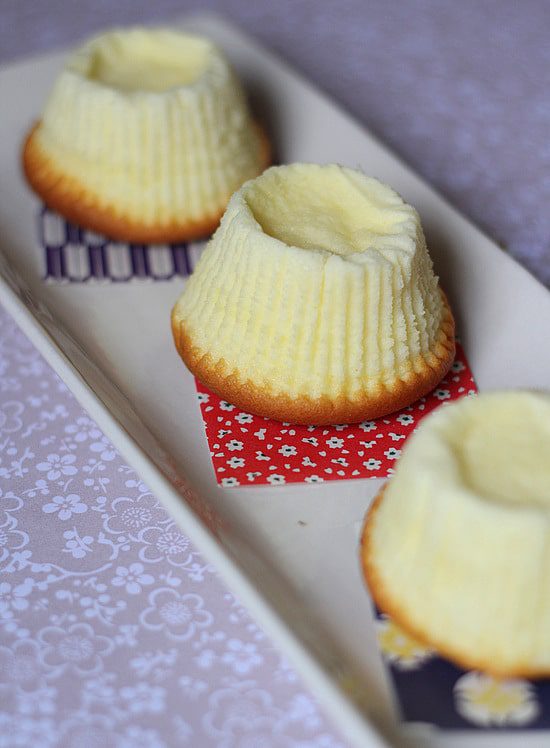 So light it is like eating clouds. White, fluffy clouds, that is … not those black, ominous ones, which spoil your photos. 🙁