I make this Miracle Tea every time I have a sore throat and heavy cough. It helps tremendously and it's so delicious! A combination of lemon, ginger and honey is a great one to fight cold and flu symptoms.
I make this mixture and let it infuse for a couple of hours or overnight to make it even stronger. The next day just drink this tea a few times a day and you'll feel a all lot better within 2 or 3 days later. Give it a try and print a free label to place on your jar!
Preparation: 5 min
What you'll need :
1 lemon (organic preferably)
3 thumb size pieces of peeled ginger
Runny honey
Clean jam jar
Miracle tea for sore throat and cough
How to make it :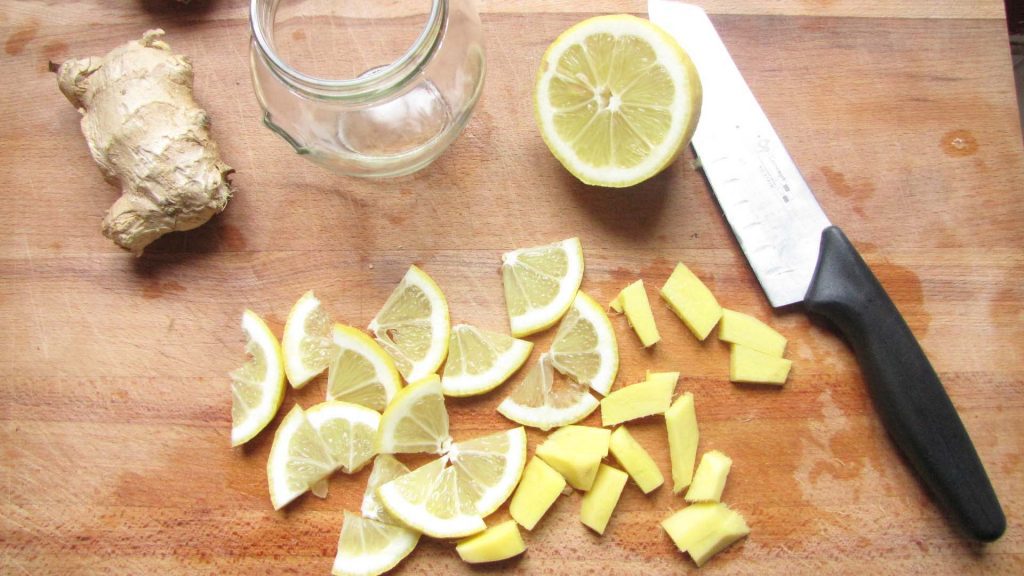 Cult a few slices of lemon (leave the skin) and quarter those slices. Peel the ginger and cut into medium size chunks.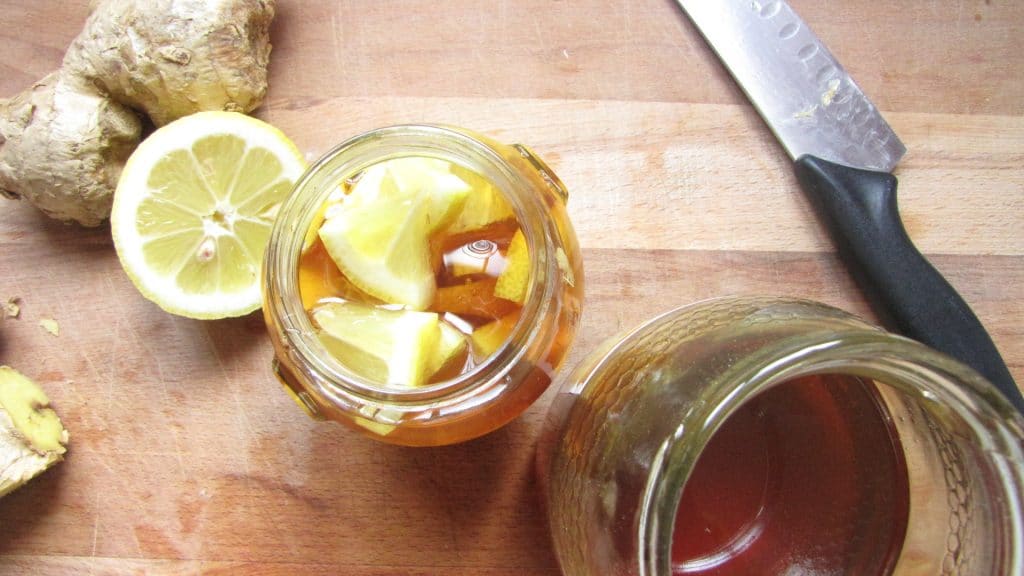 Place the chopped lemon and ginger inside your jam jar and pour honey only halfway.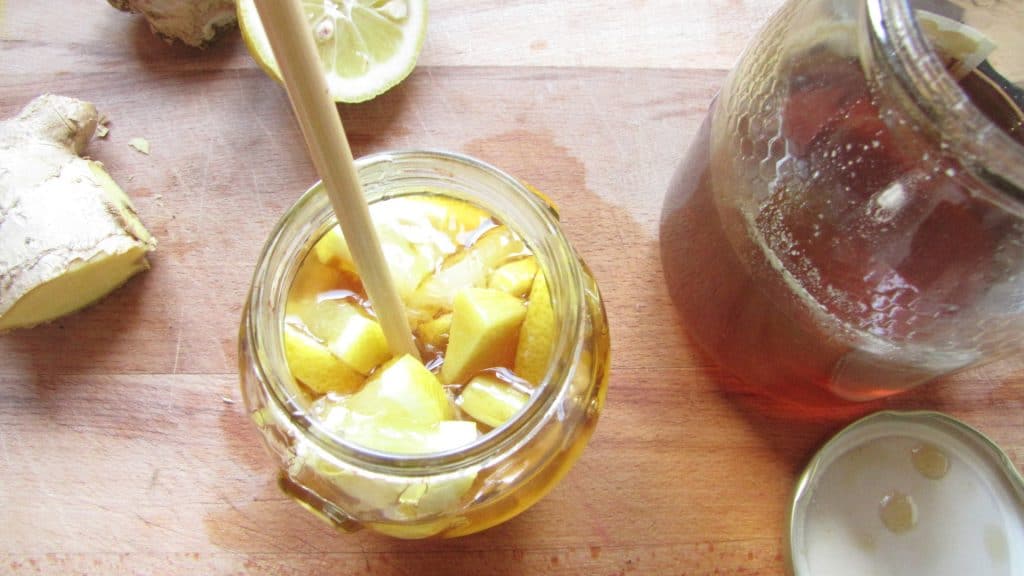 Using a chinese chopstick, or a spoon, if you don't have one, mix everything together and smash the lemon and ginger a bit to release their juices so they get combined with the honey.
Fill the jar all the way to the top with the rest of the honey. Close and leave aside for a 2-3 hrs (I usually leave mine overnight) before making your tea so it all infuses well.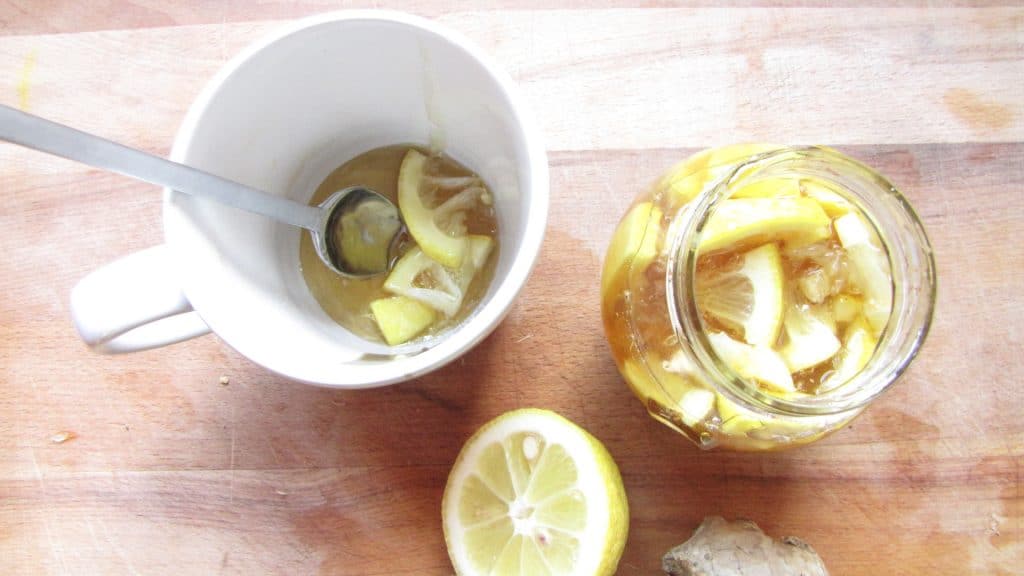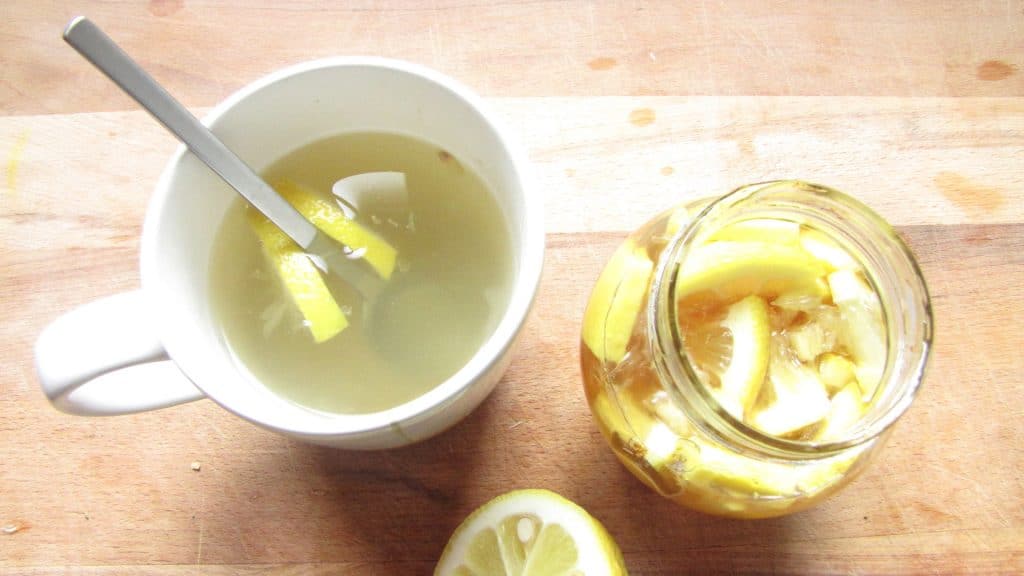 To make the tea : Boil some water. Take a spoonful or two of your Miracle Tea mixture (try to grab some pieces of lemon and ginger along with the honey) and put inside your mug. Pour the hot water in and give it a good stir. No need to add sugar as the mixture is really sweet already.
I made a label for my Miracle Tea jar. If you want one for your jar you can use the one I made below. Just right click with your mouse on top of the picture and save the image. Resize to fit your jar and print.
Drink your tea and I hope you feel so much better!
I would really love to hear from you. Do you have any "miracle" recipes you make when you have the flu? Just share in the comments below!