What are the foods that you can't stand? Think about it; there has to be a couple of them. The mere sight of them makes you turn away in disgust, a whiff of their scent brings you to the verge of gagging and only recently can you talk about your last encounter without tearing up. Mushrooms? Oysters? Foie Gras? Tell me – So that I never make it for you!
My mom can't eat mashed potatoes. Baked Potato, yes. Scalloped Potato, yes. French fries, YES! But mash up a potato with butter and milk and you'd have better luck trying to get her to walk across hot coals than put a forkful near her lips. My best friend… French Toast and her do not get along. She's more truthful than George Washington, except when she is trying to cover up that she indeed did not eat ANY of her egg dipped breakfast and that it found it's final resting place in the bottom of the trash. That secret is going to her grave. My neighbor Sal is anti-anything-sour-cream-consistency. I have even met a human that did not like chocolate.
Even chef's have food aversions, it takes a lot for me to get near peanut butter or shrimp. A LOT. Gross.
This dish is a crowd pleaser. I promise, if you make it the next time you have everyone over for brunch, they'll all want seconds!
Herbed Goat Cheese Strata with
Asparagus
Makes 8 – 10 Servings
Ingredients
2 TB Olive Oil
1 Yellow Onion, Diced
5 Cloves Garlic, Minced
½ Loaf if French Bread, torn
1 TB Thyme Leaves
1 TB Oregano Leaves
2 TB Chives, Minced
1 Cup Parmesan Cheese, Shredded
5 OZ Goat Cheese
4 Eggs
2 Cups Whole Milk
½ Bunch of Asparagus, Chopped
Salt and Pepper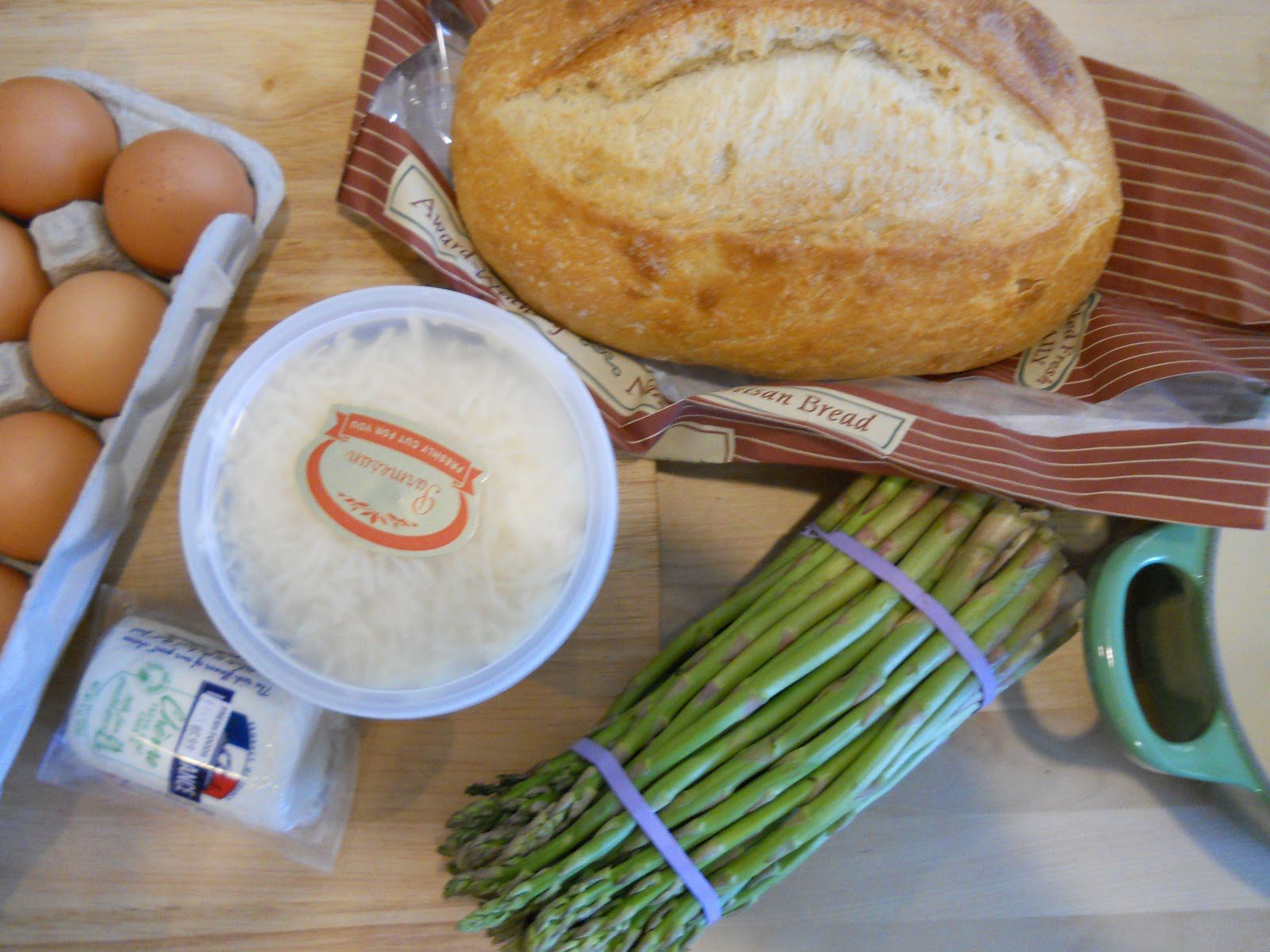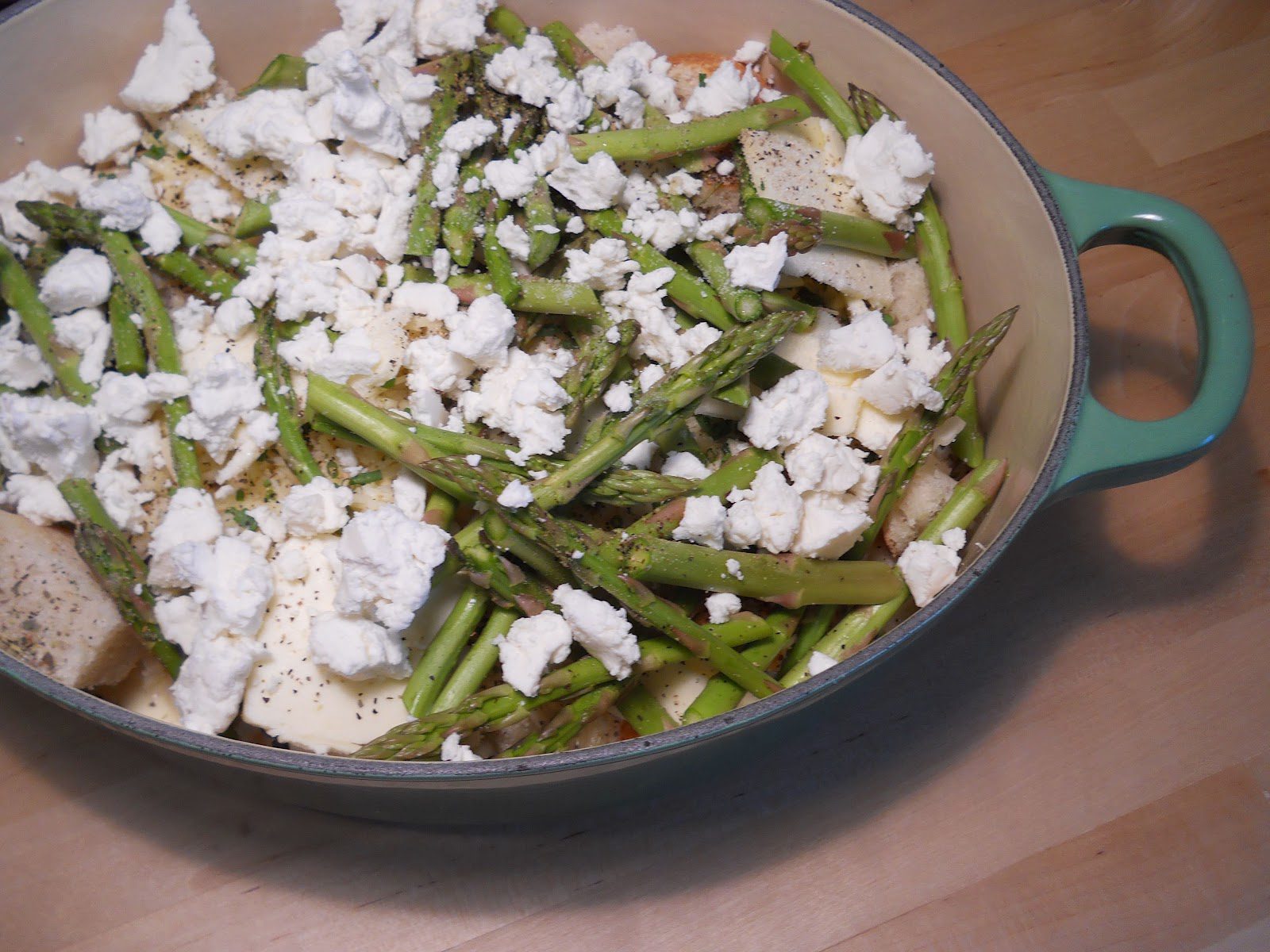 Instructions
Warm olive oil in a large pot, I use my super handy dutch oven. Add in
the onions and garlic and saute until translucent, or slightly browned. Remove
from heat and add in bread, asparagus and cheeses. Toss to thoroughly combine. Beat
the eggs with a whisk in a separate bowl and combine with milk and herbs. Pour
over bread mixture. You can cover and store this in your refrigerator overnight
and then bake in the morning or bake immediately in a 325° oven for about 50
minutes or until the top is golden brown. Serve with strong coffee and Bruleed Grapefruit to someone you love.