Shrimp Toast is a party pleaser. These golden bites are filled with savory, nutty flavor. As soon as they pop out of hot oil, they should be served immediately with sweet chili sauce.
Shrimp toast recipe is pretty straight forward and simple. It can be easily whip up in less than 30 minutes for a last minute party appetizer.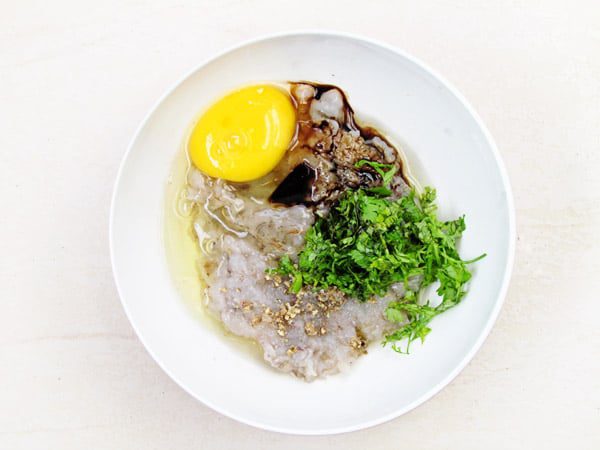 The first thing you need to do is making shrimp spread by combining ground shrimp, all seasonings and egg together.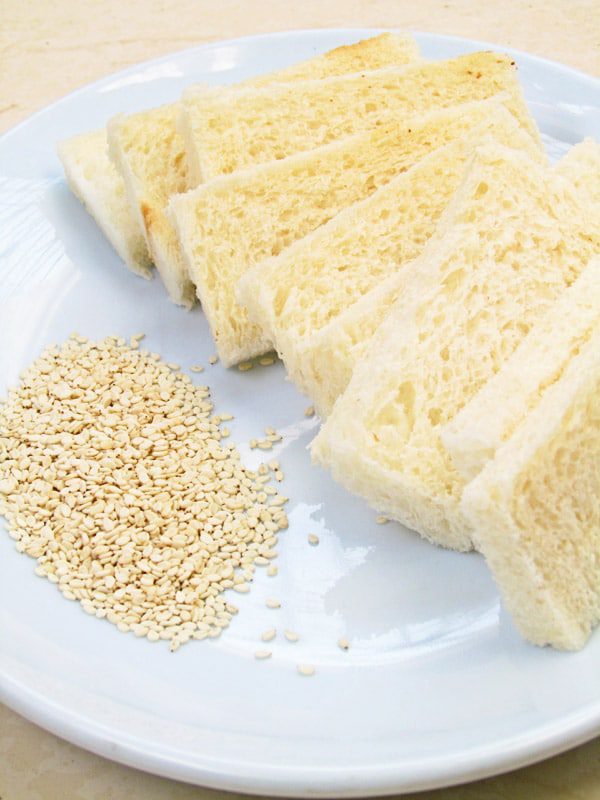 Now, the bread used in this recipe should be really dry so it won't be soggy after deep-frying. I used some old bread which we left in the freezer for many days. To ensure that the bread is nicely dry, I popped them in a preheated oven at 90 degree C for 3 minutes and then left them cool on the rack before using.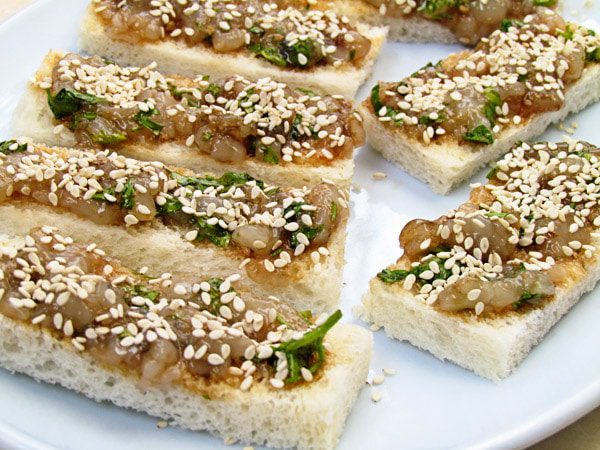 What you have to do now is spreading the shrimp mixture over the bread slices evenly. And then sprinkle a generous amount of sesame seeds on top.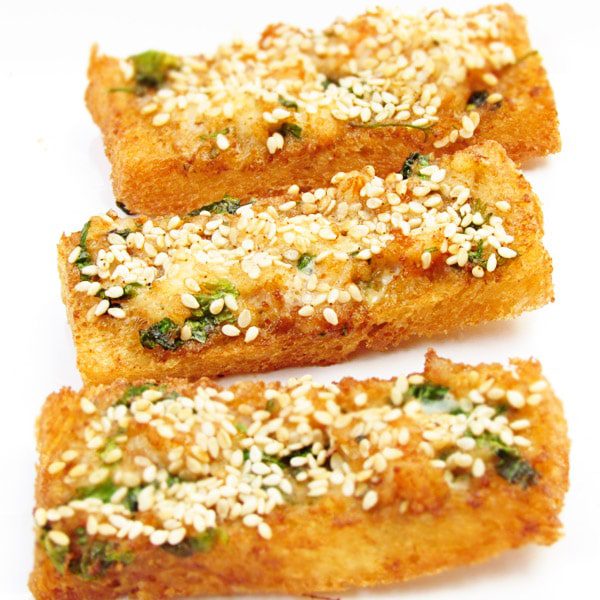 To get the perfect golden toasts without them being oily, the oil needs to nicely hot. Also, we shouldn't fry many of them at once so the oil temperature doesn't drop too much. Well, here it is… a minute later, you will get this gorgeous shrimp toast.
Shrimp Toast with Sesame Seed

Ingredients: (4 Servings)

1 cup ground shrimp

1 egg

3 cloves garlic- minced

1 tsp ground white pepper

1 tbsp light soy sauce

A pinch of salt

2 tbsp chopped fresh coriander

A handful of sesame seed

10 slice of bread- crust removed and cut in half

Oil for deep frying

Preparation

Combine ground shrimp, egg, mince garlic, ground white pepper, light soy sauce and a pinch of salt in the mixing bowl. Mix well and keep aside.
Spread the shrimp mixture over the bread slices and sprinkle over with some sesame seeds.
Heat oil in the large wok or pan until hot. Drop a few toasts in the oil face down (the spread side) first. Cook until golden brown. Remove from the oil and place the toasts on the paper towel to remove access oil.
Serve hot with sweet chili sauce.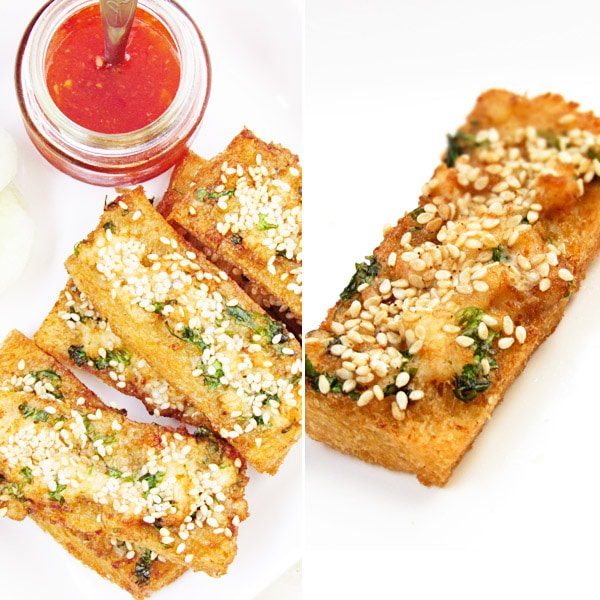 The sweet and tang in sweet chili sauce brighten up the shrimp toast very nicely. I love that little crisp and crunch of the toast and the nutty flavor from sesame seeds. My husband absolutely loves these golden bites, and I know he will request this again in a couple of days.
Take care