I'm not really a big resolution girl but I do love taking the time each January to refocus my eating habits a bit, try to embrace some healthier choices and take a break from refined sugar.  Sugar and pastry blogging pretty much go hand in hand so I thought I'd challenge myself a bit this month by making a few recipes with only natural unrefined sugars.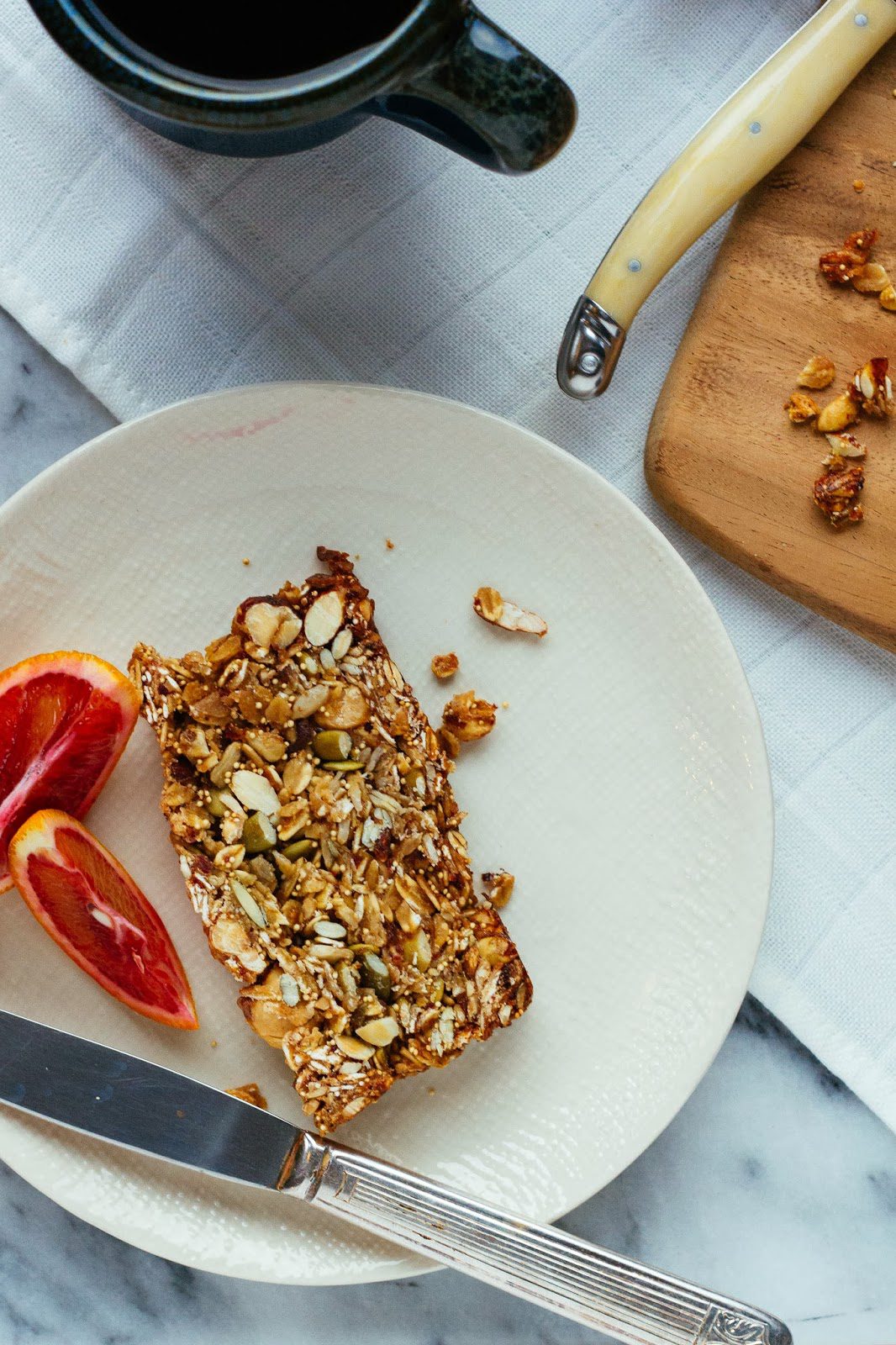 First up on the list are these delicious oat bars.  As much as I love savory breakfast food there will always be a part of me that craves pastry for breakfast.  My unmitigated love of almond croissants is famous for a reason. This recipe couldn't be simpler and makes a lot so I think we'll be in good breakfast and snacking stead around here for awhile.
The beauty of this recipe is that it can be eaten just as it is or you can toast the slices in the oven to make them crispier and serve them with a hard cheese for the cocktail hour. Chock full of heart healthy nuts and bound together with a maple syrup, dried date emulsion it's slightly salty, definitely crunchy and ultimately sweet. A perfect way to start the year and the day.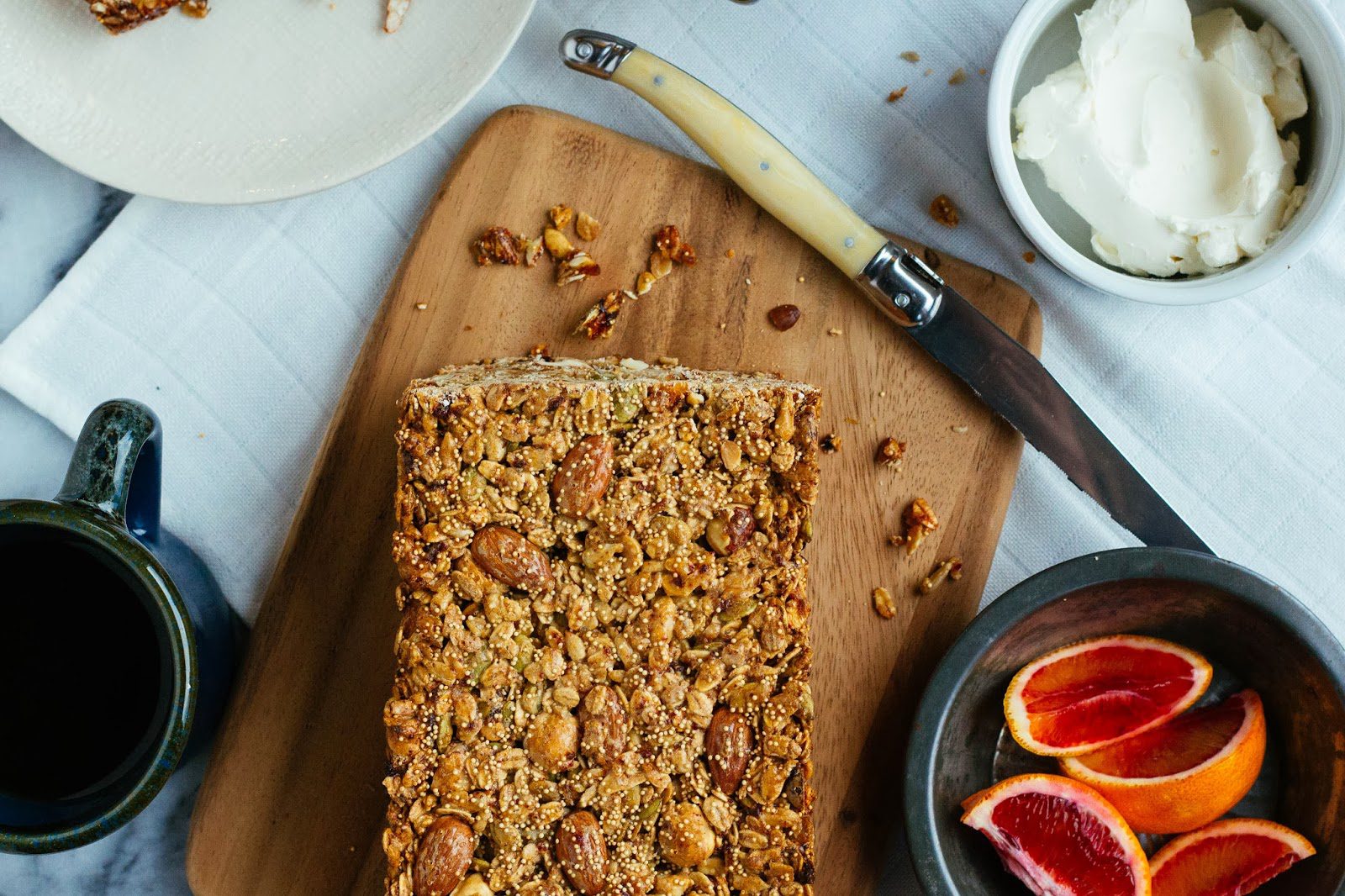 Recipe adapted from Bon Appetit
1 C. pure maple syrup
1/2 C. dried dates, pitted and chopped
2 T. virgin coconut oil
2 C. old fashioned oats
1/2 C. hazelnuts
1/4 C. pumpkin seeds
1/4 C. whole almonds
1/2 C. shelled sunflower seeds
2 T. amaranth
1 tsp. kosher salt
In a sauce pan combine the maple syrup and dates.  Heat over medium for 10 minutes until the dates soften.  Add the coconut oil and stir to melt. Remove from heat and blend with an immersion blender.  You can also do this step in a blender if needed.
Preheat oven to 350 degrees F.  Spray a 8 1/2″x4″ loaf pan with vegetable spray.  In a medium bowl combine the seeds, nuts, amaranth and salt and toss.  Add the date syrup mixture and stir to thoroughly coat.  Add half of the mixture to the loaf pan and use a piece of parchment paper to compress the mixture.  PACK THE MIXTURE TIGHTLY.  As tightly as you can, as this will ensure that it holds together when you cut it.
Add the rest of the mixture and press again.  Bake for 40-45 minutes until the mixture is golden brown. Allow the mixture to cool completely in the pan before cutting. Cut slices using a serrated knife.  Store tightly wrapped in the refrigerator or at room temperature if desired.