Your hand slowly picks up the perfectly square piece of brownie, finally giving yourself the freedom to have one well-deserved bite of a healthy ( kind of ) version of a gluten-free brownie. The top layer of the deep chocolaty sponge has a light brown crisp texture, crumbling as your hand lifts it slowly off the parchment paper. You take up the brownie and raise it up to your face, eying the piece before you close your eyes waiting for the sweetness to hit your taste buds. The sweet chocolate caresses your tongue as you bite into the chewy nature and chunks of pure chocolate dancing and twirling in your mouth. Finally, a piece of relaxation reaches your nerves, your bones, and your body. And that's how a true brownie is supposed to taste, and here's the recipe.

Source: yourhomebasedmom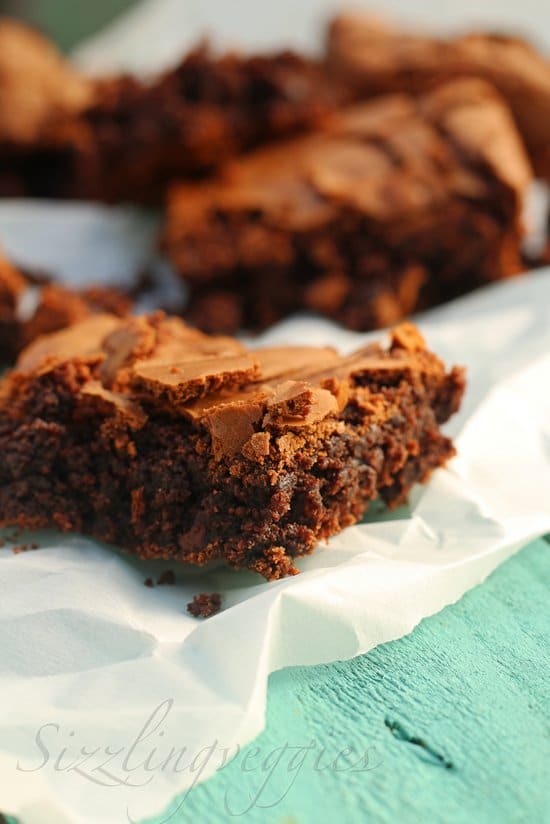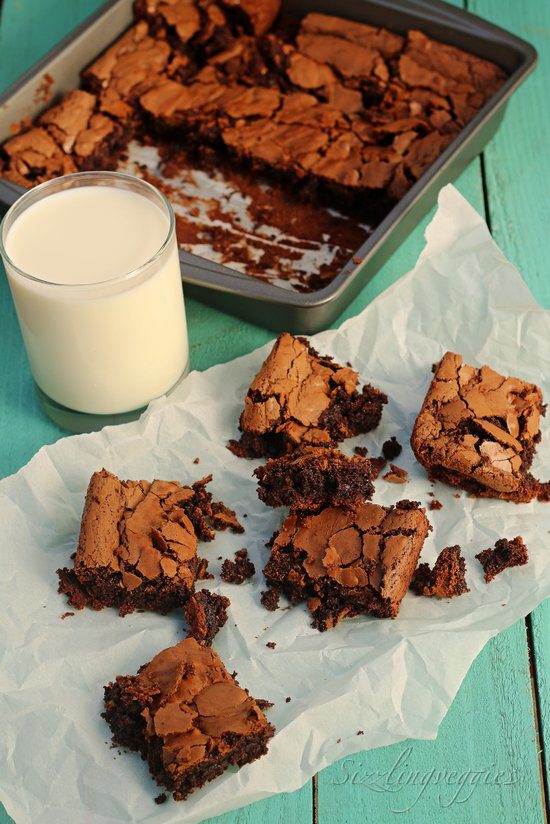 Gluten Free Brownie
Ingredients
Gluten Free Flour – 2/3 cup
Butter – 2 Tbsp
Sugar – 1/2 cup
Semi Sweet Chocolate Chips – 2 cup
Eggs – 2
Vanilla Extract – 1 tsp
Baking Soda – 1/4 tsp
Salt – 1/4 tsp
Instructions
Preheat oven to 325F and grease brownie pan (I used 8×8 pan)
Melt butter and sugar in a microwave or sauce pan. Switch off the pan if you are using stovetop. If you are melting the mixture using microwave then remove the bowl from microwave and let it cool for about 30 seconds.
Add chocolate chip and mix well. It will take about a minute of mixing for the chocolate to be completely melted. The heat from the butter-sugar melting process is enough for the chocolate to melt.
Add eggs and vanilla and mix well until everything is combined well. Add flour, baking soda, amd salt and mix until combined and there are no lumps in the batter. If the batter is very thick then add one or two tablespoon of cream/half ½/milk.
Pour the brownie batter into the prepared pan. Bake for 25 minutes or until toothpick inserted in the center of the pan comes out clean. Cool for a few minutes. Slice and enjoy!!!