On starting our Kultured Wellness gut healing program we wanted to increase our fermented foods and so I tried fermenting avocado. If the cabbage leaf keeps the avocado submerged in the liquid it keeps its colour. The avocado has been a lovely accompaniment to sautéed spinach and fried eggs for breakfast.
Fermented Avocado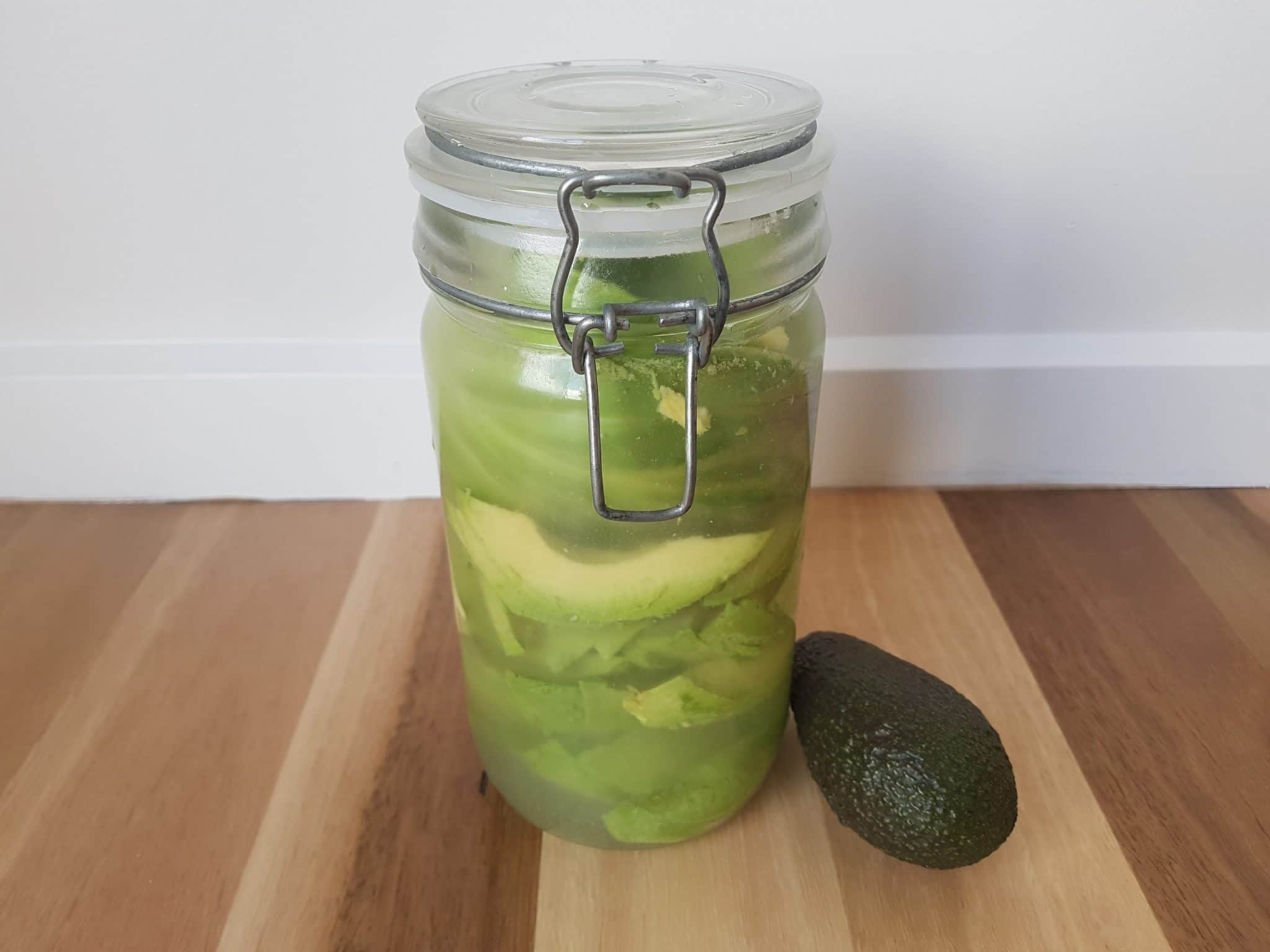 Serves: 1 litre
Ingredients
4 avocados
¼ cup Kultured Wellness kefir starter
Filtered water to cover
1 green cabbage leaf
Instructions
Peel, remove stone and cut up avocado into slices. Fill a one litre jar with the avocado until about ¾ full.
Pour Kultured Wellness kefir starterinto jar. Add filtered water until avocado is covered by about 1 cm.
Fold the cabbage leaf and place on top of avocado, pushing down to ensure all of the avocado is submerged in the liquid. Seal the jar with an air tight lid.
Leave jar on the kitchen counter for 1 to 2 days to ferment.
Once fermented transfer to the fridge and consume within a week.