The big pot of daikon and cabbage stew has never left the leftover in my home. It is Yaseen's favourite thing. The vegetables are cooked until tender and the sweet juices released to perfectly combine into a balance taste. It's very healthy and easy to make.
Daikon and Cabbage Stew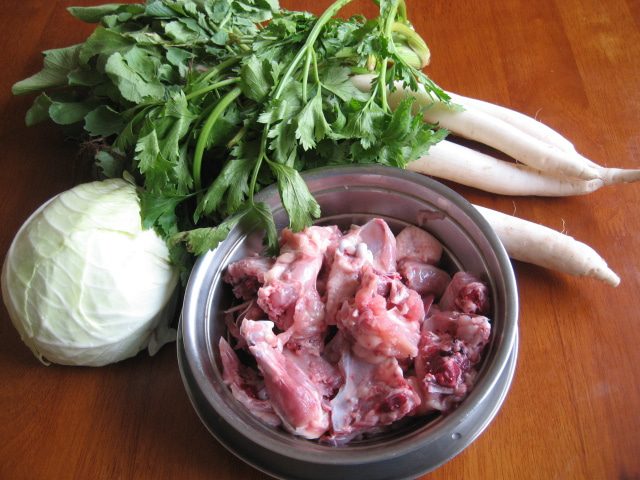 Ingredients: (4 servings)
500 gm Chicken with bones
2 tbsp minced garlic
4 Daikon- peeled and sliced
1 large cabbage- roughly sliced
A big handful celery- roughly sliced
2 tbsp soy sauce
1 tsp salt or to taste
1 tbsp oil
Marinate chicken with soy sauce and salt for 30 minutes.
Heat oil in the large pot and sauté garlic until golden brown.
Add marinated chicken and cook until brown.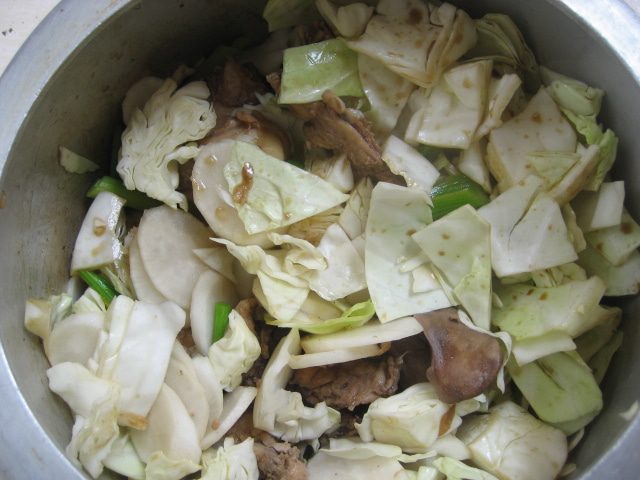 Throw daikon, cabbage and celery (stalk part), and then stir for few minutes.
Add 4 cups of water and bring to boil.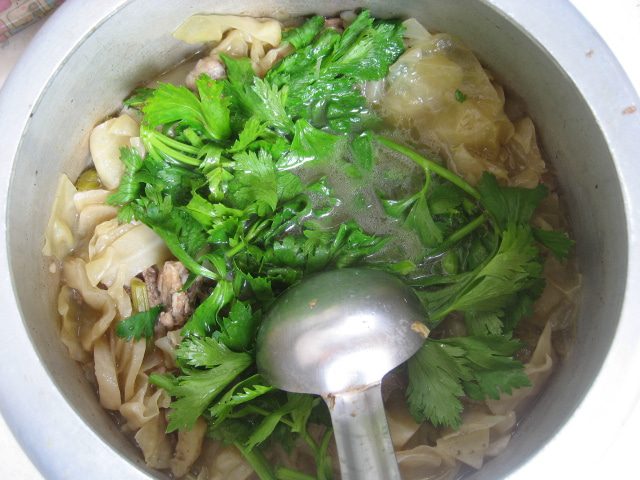 Turn the heat down and cook with the lid on for 1-1 ½ hours.
Add celery leaves and cook further for 5 minutes.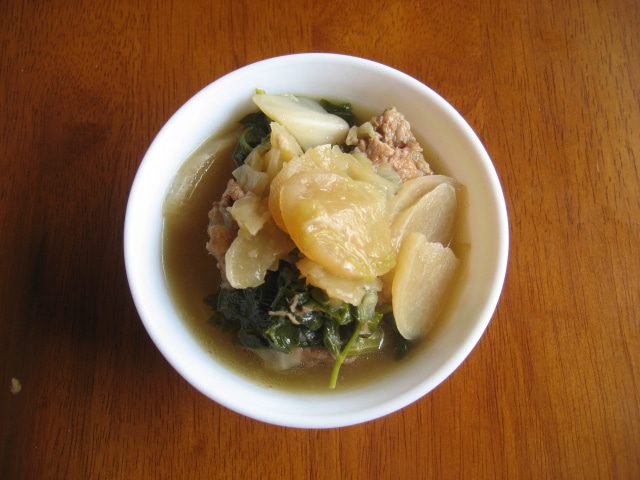 Check for seasoning and serve.
It is wonderful with a bowl of hot rice or you can enjoy it as it is.
Take care,