So yesterday I made some cornbread that was so soft, light and delicious. I forgot to mention that I added a little something on the side… some hot dogs! I cut them up and put them in half of the muffins.
And I baked them along with the cornbread.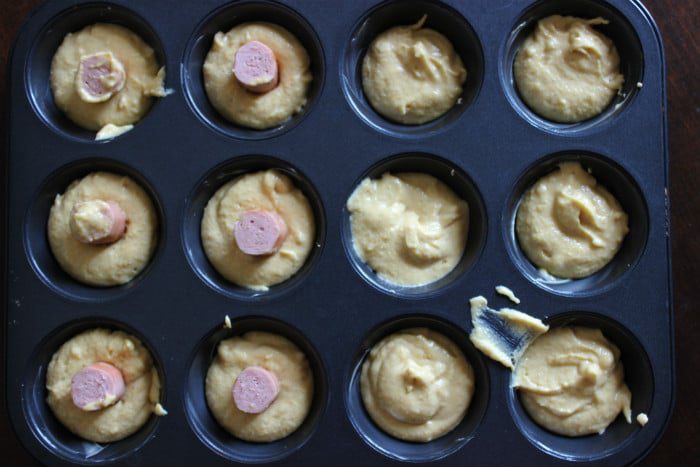 They came out lovely!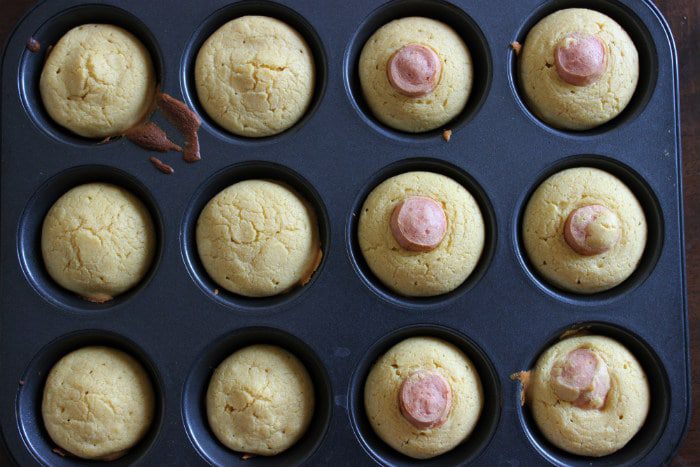 And delicious. I served them with mustard mayo and ketchup