Well here we are in the midst of the "New Year, New You" mantra. I've been asked numerous times what my New Years resolution is for 2015 and I have yet to have an answer. In the past I've had many, pertaining usually to relationships or professional goals. I digress…. But for those of you who are seeking health, or looking to maintain health, this smoothie is for you!!
Ingredientology:
In an attempt to make this smoothie as low-sugar as possible, I utilized kale juice and coconut water for the liquid component.
Makes 1 large smoothie.
The Ingredients:
1/4 cup kale juice (I used Naked brand)
1/4 cup coconut water
1 large carrot, chopped
1/2 orange, peeled
4 strawberries, sliced
1/2 cup blueberries
1/2 frozen mixed berries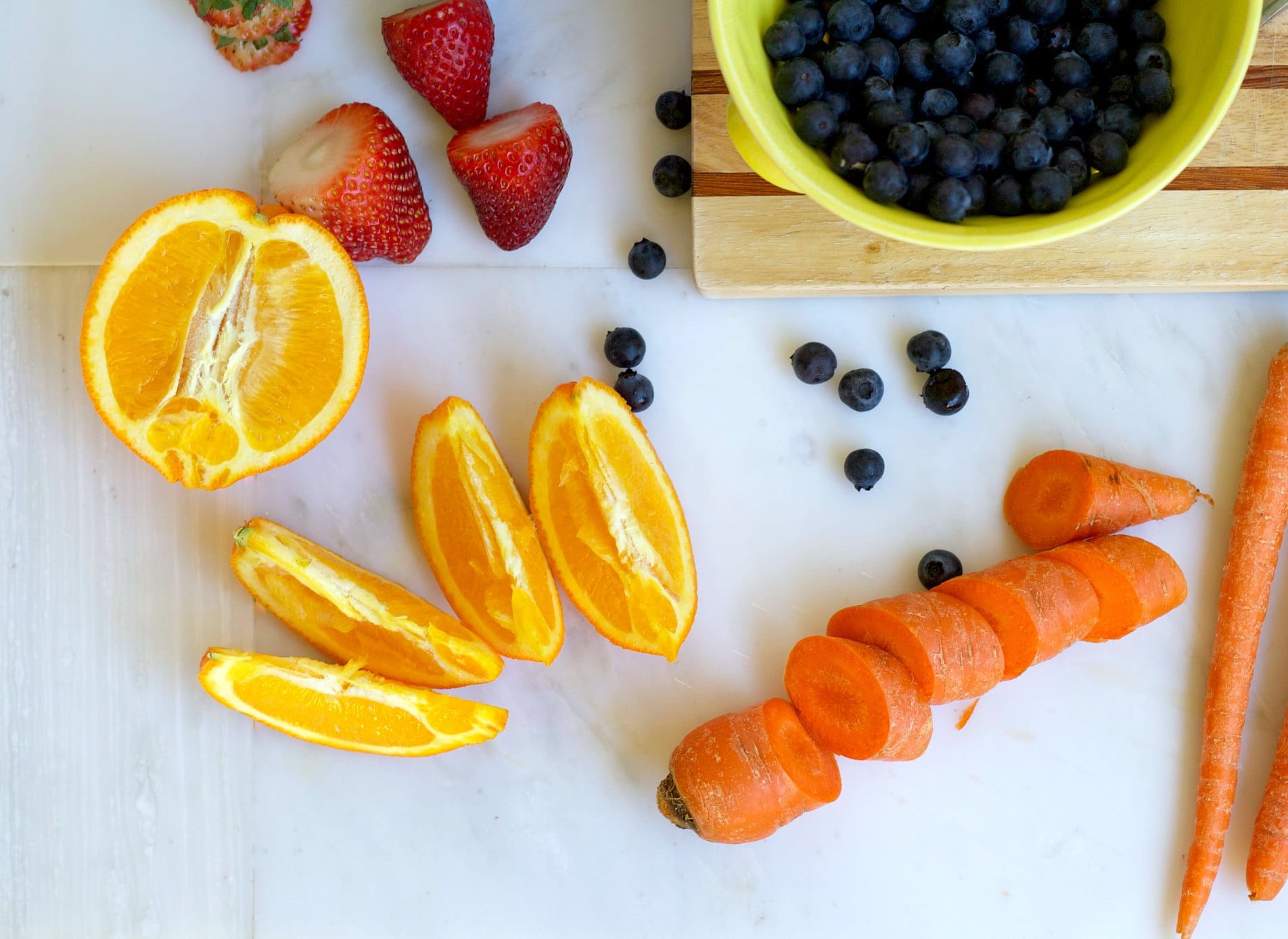 The Method:
Blend together! (That was easy)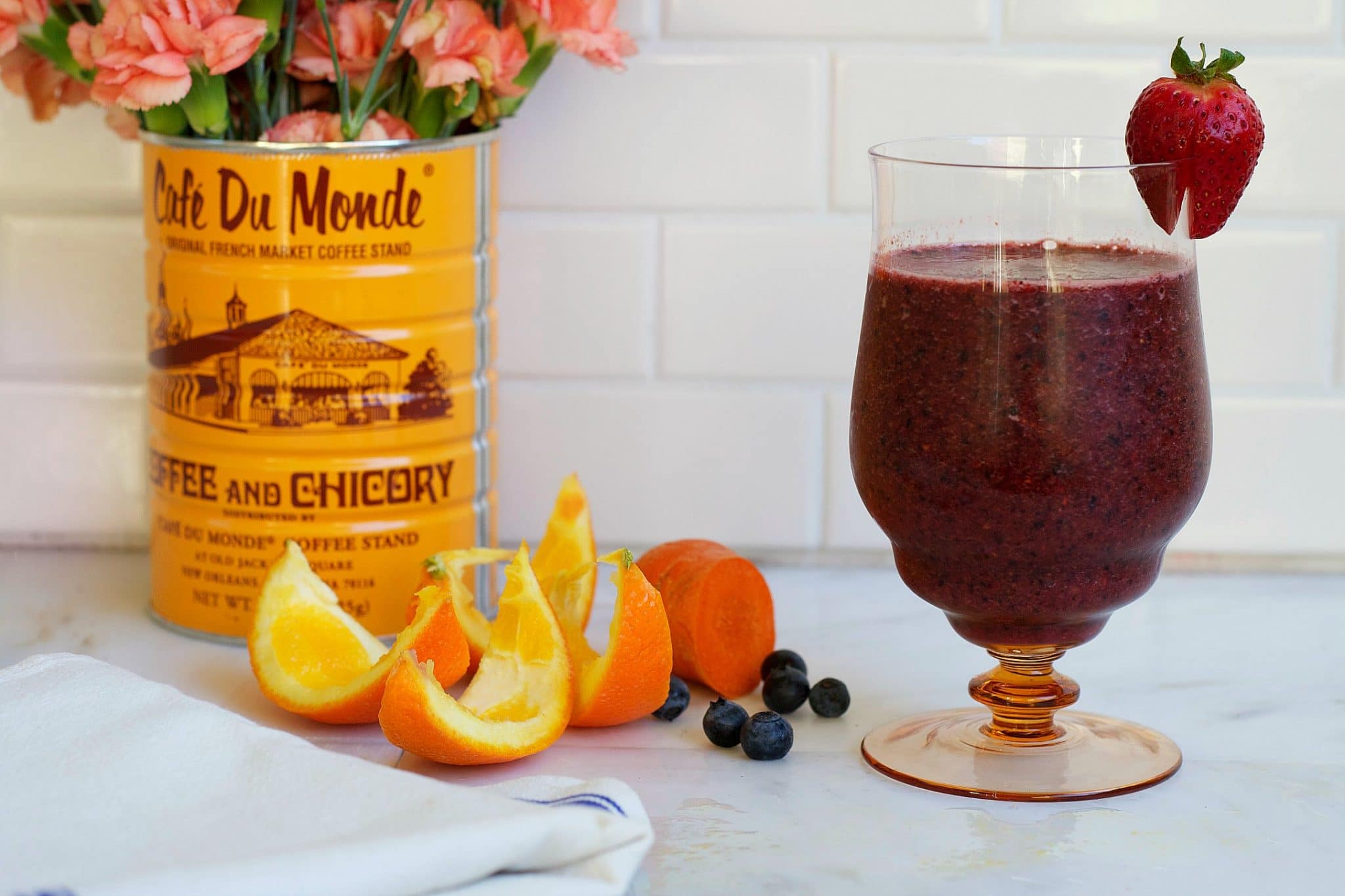 Happy New Year everyone! Enjoy your vitamins!