I love banana bread.  Actually, I don't think I can even express in words my infatuation with a homemade, fresh from the oven loaf of banana bread.  I can actually whip up one in less than 15 minutes (not including bake time).
You can almost always find at least six (if not more) frozen, dark-brown bananas in my freezer.  Most people who find them look at my kind of crazy and ask, "why do you have a bunch of old bananas in your freezer?!"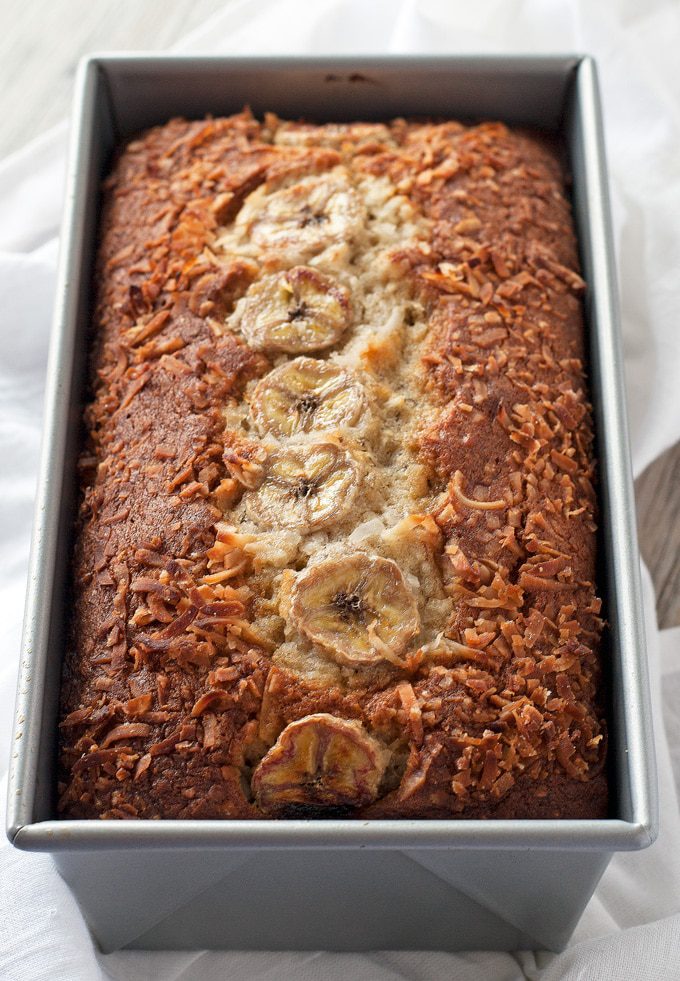 This is an old trick I learned from my mom. When the bananas on your counter are starting to take a turn for the worse and you don't have time to use them soon, just throw them in the freezer.  No container or plastic baggie needed, the peel acts as its own container.  Then, when you're ready to use them (for most likely banana bread) just pull them out to thaw.  You have perfectly sweetened, just mushy enough bananas for baking and you didn't waste a thing!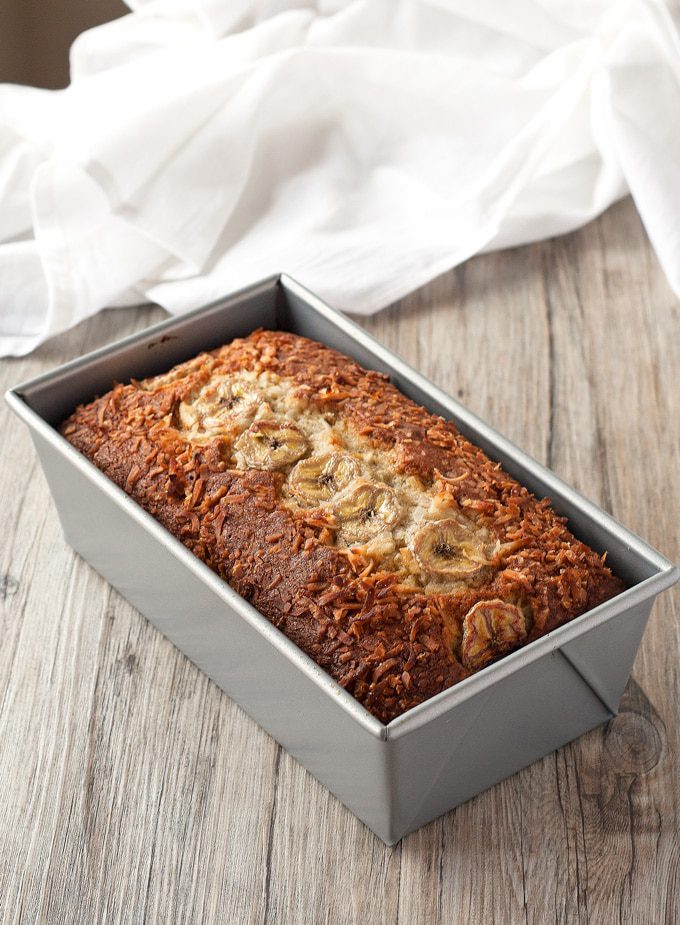 In this coconut banana bread version, I've substituted my tradition sour cream or greek yogurt with full fat coconut milk and added a cup of shredded coconut plus an extra sprinkle on top.  This makes for a super delicious, incredibly moist with an almost tropical vibe, banana bread.  And that extra sprinkle of coconut on top makes for a nice little crunch of texture.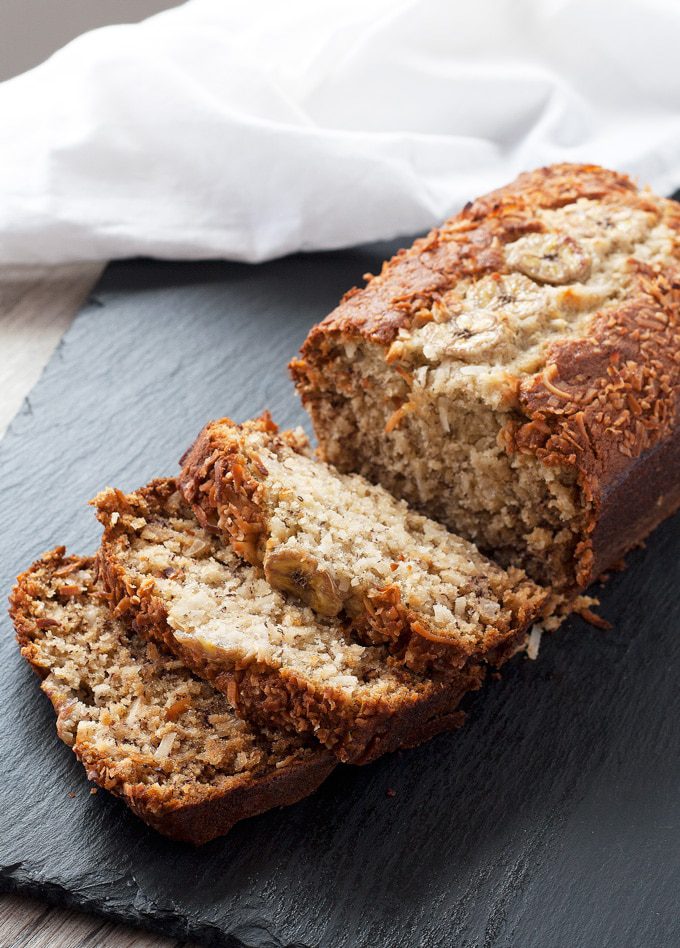 And good thing I can whip up a loaf of banana bread so quickly, because it seems to go even faster than I can make it!
coconut banana bread
Ingredients
½ cup (1 stick) butter, at room temperature
1 cup granulated sugar
2 large eggs
1½ cup unbleached all-purpose flour
1 teaspoon baking soda
1 teaspoon salt
1 cup mashed very ripe bananas
½ cup full fat coconut milk
2 teaspoons vanilla
1 cup shredded coconut, divided
Instructions
Preheat oven to 350 degrees F. Grease a 9×5-inch loaf pan and line the bottom with parchment paper, set aside.
In the bowl of a stand mixer fitted with a paddle attachment, cream butter and sugar until light and fluffy.
Add eggs, one at a time, and beat well after each addition.
In a medium bowl, whisk together flour, baking soda, and salt.
Add flour mixture to butter mixture and mix together until just combined.
Add bananas, coconut milk, and vanilla. Mix to combine.
Stir in ¾ cup shredded coconut and pour into prepared pan.
Top with remaining coconut and banana slices if desired.
Bake until a toothpick is inserted into the center and comes out with moist crumbs, about 70 minutes.
Let rest in a pan for 10 minutes and then remove from pan and rest on a wire rack until cool throughout.