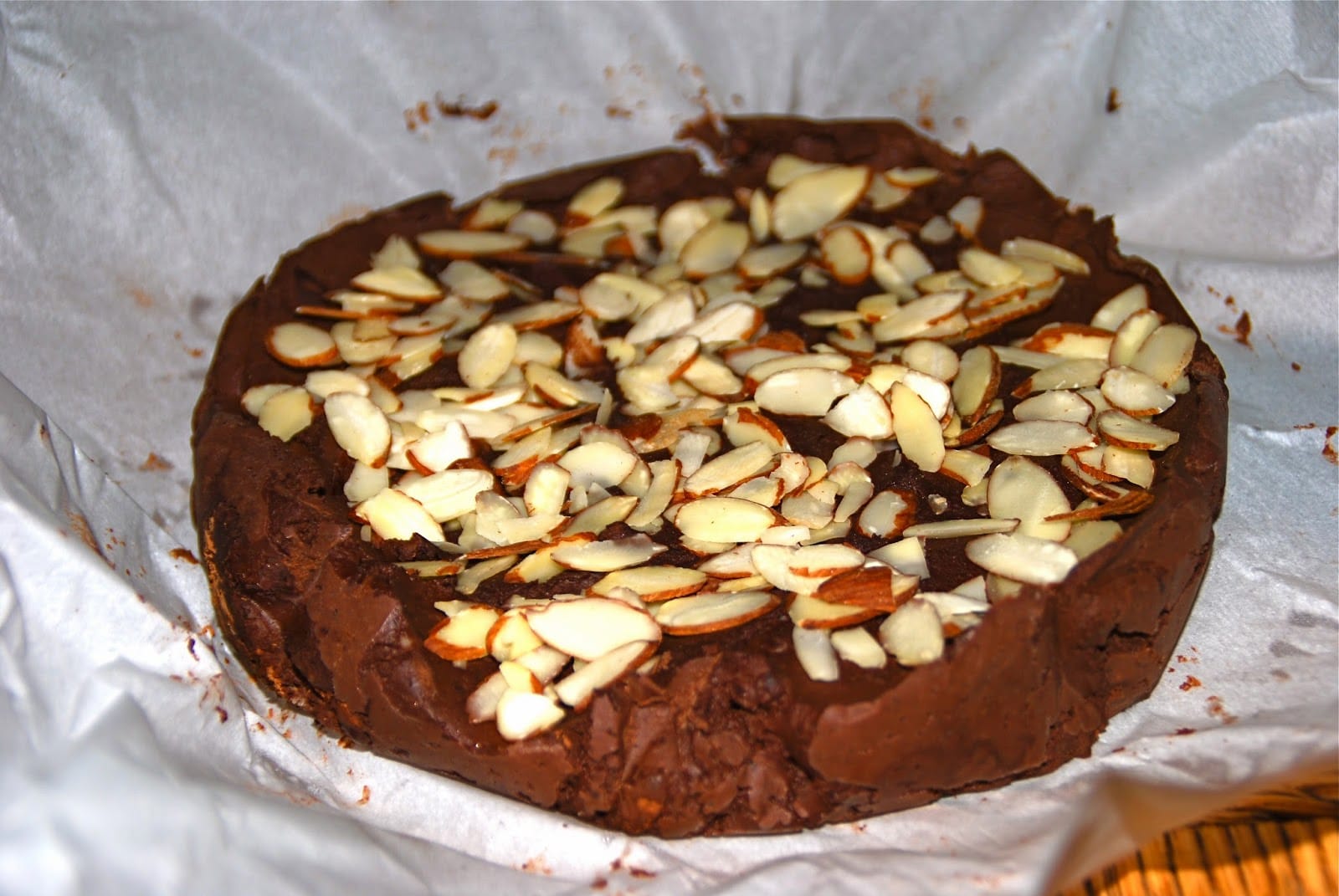 To the right is a beautiful disaster I tried while snowed in last week.  Other people were making it so I tried it too.  Black bean fudge.  It was a thing a beauty, so velvety soft you wanted to dive in face first.
I should have known better.  It was packed full of fake sugar and I should not have been surprised when I bit in to a small piece and it tasted like sugar alcohol and oil.  My palate is no longer tuned to fake sugars and I should have known it would be a mistake.
Even with this waste of precious ingredients taunting me, I knew in my heart of hearts that black beans and chocolate should be a good idea.  Anyone who has ever had a good mole sauce could tell you that.  I didn't give up.  I kept searching and boy am I glad I did.
I may never make "normal" brownies again.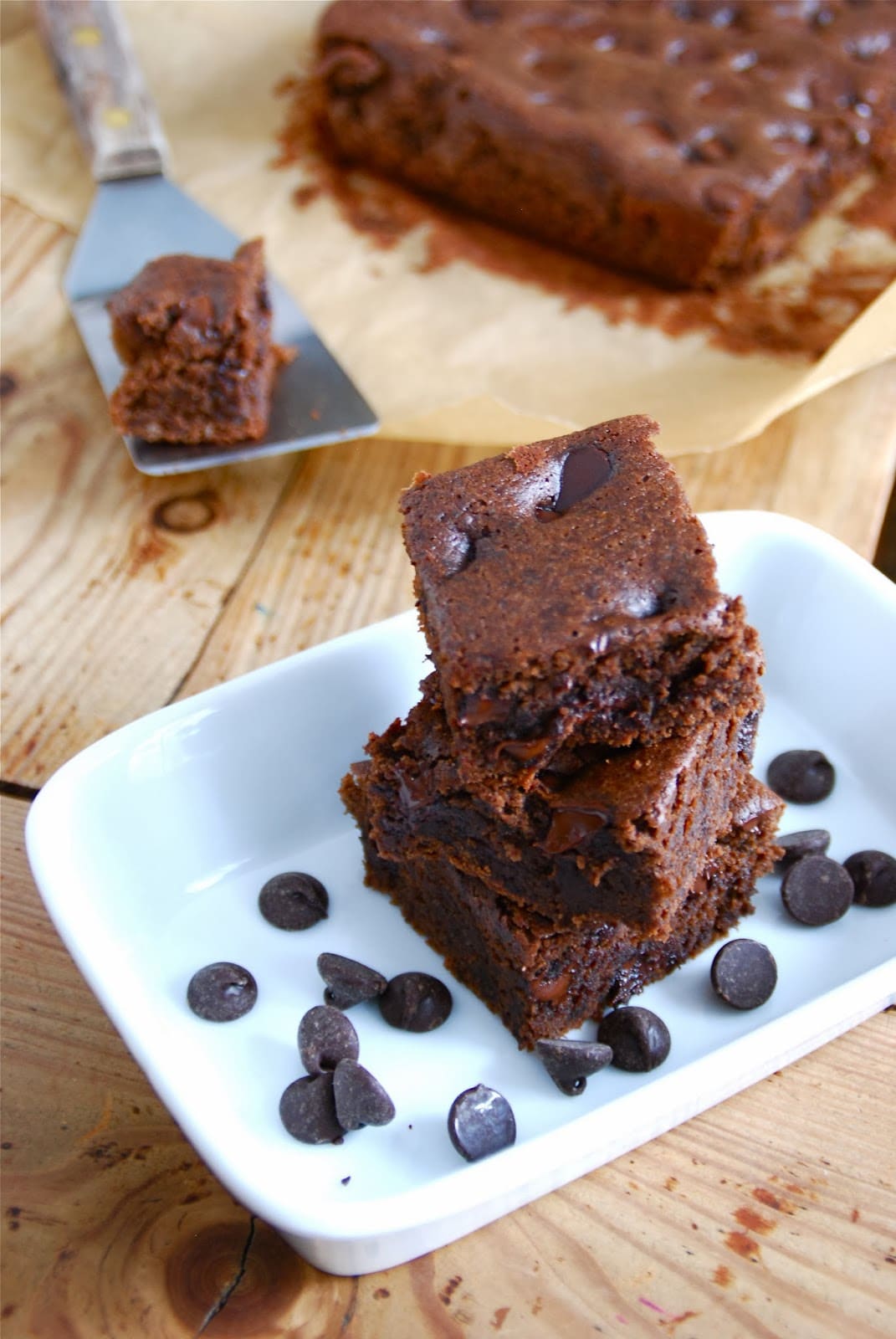 This recipe produces brownies that are moist and tender, fluffy and full of chocolate.  You can't have just one.  Yes they contain black beans but the recipe is pure brownie.  There is no flour and yet they're not heavy the way flourless chocolate desserts tend to be.
I've made two batches in the past week and they've been tried and heartily approved by oodles of people.
Black Bean Brownies
adapted from Chocolate and Carrots
Yields 1 8×8″ pan
Ingredients
1 15.5oz can black beans, drained and rinsed
3 tbsp vegetable or canola oil
2 eggs
1 egg white
1/4 cup unsweetened cocoa powder
2/3 cup sugar
1 tsp baking powder
1 tsp vanilla extract
1/2 cup semisweet chocolate chips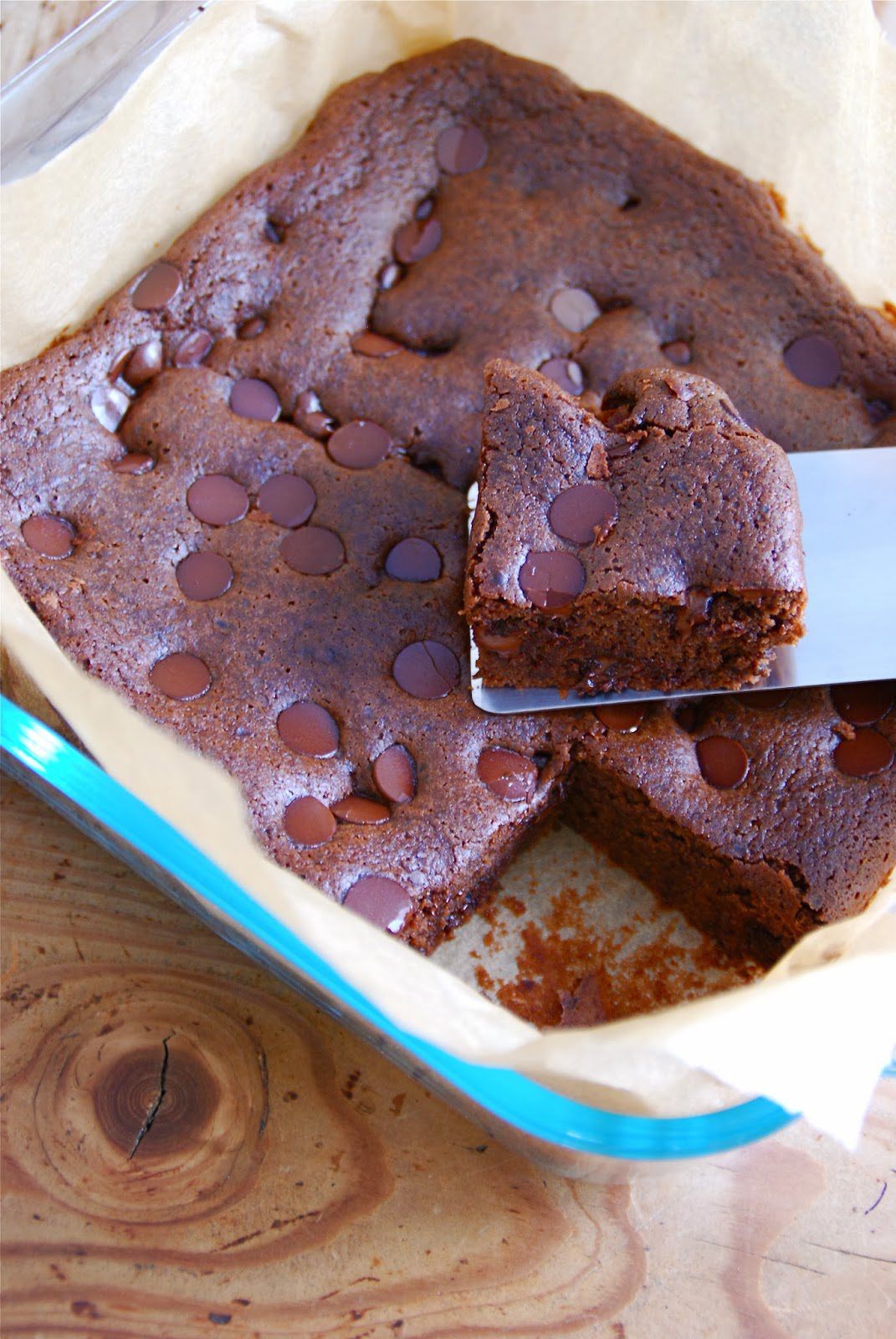 Preheat oven to 350º and line an 8×8″ pan with parchment paper.
Combine black beans and oil in a food processor or blender and process, stopping to scrape sides at least once, until well whipped and fluffy.
Scrape bean mixture into a medium mixing bowl.  Add eggs, egg whites, cocoa, sugar, baking powder, and vanilla.  Using a stand mixer, electric beaters, or sheer force of will, mix until combined and smooth.
Pour batter into your prepared baking dish and sprinkle with chocolate chips somewhat evenly.
Bake for 30-35 minutes until they're set.
Wait for the brownies to cool completely in the pan before serving.
I usecaloriecount.about.com to help me determine the nutrition facts for my recipes.  It's a service I love and use off and on when I need to take a look at the bigger picture of what I'm eating, how I'm moving, and how it's affecting me physically.  A lot of people pay for services like this, but Calorie Count is free.  If you're trying to lose weight you can sign up and join a community of like-minded folks who will bolster your spirits and join you on your journey!  (They also have an iPhone app!)