Chicken Kuzi, or Kuzi Ayam as how it is known back home in Malaysia. This is one curry that always sees the light of the day on our festivities table. Perhaps due to the elaborate steps in making it or the full on flavours that really represents Malaysia- lemongrass, kaffir lime leaves and tropical dried chillies. I suspect this curry is originally from Middle east or North India, but we have certainly make it as one of our own with the use of coconut milk as the main bulk of the gravy.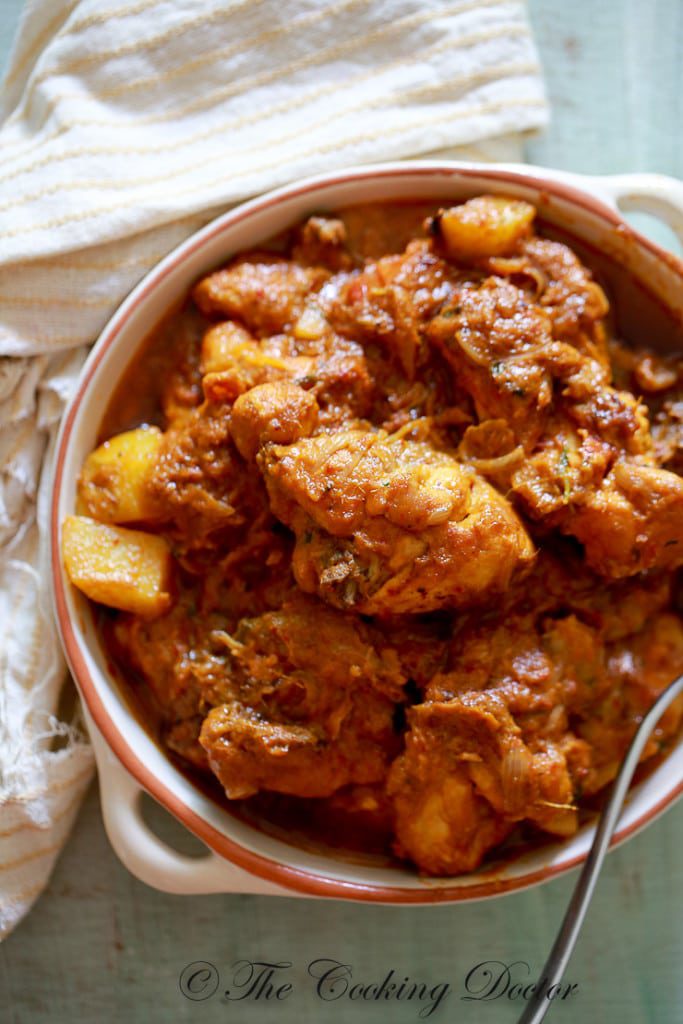 Do not fret when you see the involved steps in making this delicious curry. Like my daughter says, " this is the best amongst all the curries you make!", so those 'laborious' blending of spices and herbs better be worth it! I have the luxury of lemongrass patch growing happily in my little herb garden so off they went into the blend. If you are keen on the taste of tropics you can always use dried lemongrass, that's the brilliant idea I got from Just Roy. I have also roasted the chicken prior to adding them into the gravy as this gives an added crunch to the meat. You can also pan fry the chicken if you prefer, or add raw chicken pieces directly into the simmering gravy.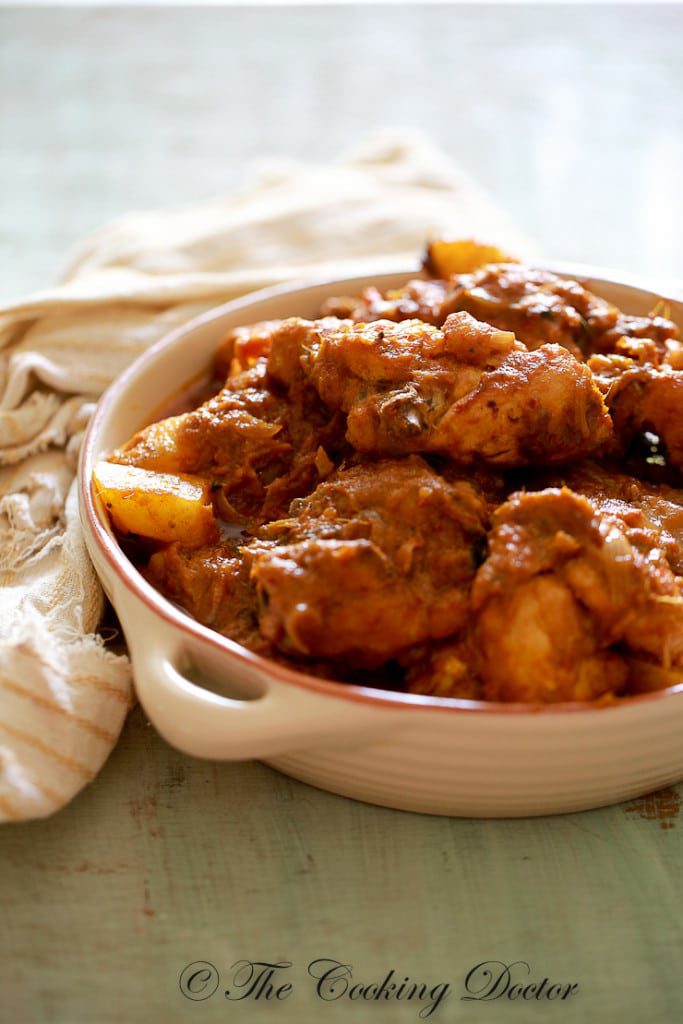 I am beginning to realise that the spices that we use in Malaysian cooking are in fact quite universal like other cuisines; the easily found cinnamon, coriander, cumin and fennel go well with the fragrant lemongrass, kaffir lime leaves and galangal. Oh and lots of caramelised onions remind me almost of continental cooking, French onion soup! You can never go wrong with caramelised onions, don't skip on this when you make the gravy, slow cooking is really the key here.. This lip-smacking Chicken Kuzi is one special dish that you would be happy to entertain your guests with.
Chicken Kuzi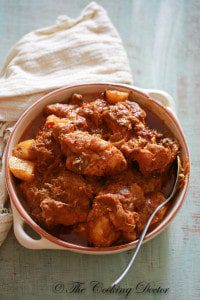 An elaborate Malaysian chicken dish, perfect for special occasion
Author: Dr Jehanne Ali
Cuisine: Malaysian
Serves: serves 12
Ingredients
1 whole chicken, cut into 8-10 pieces
For marinade:
½ tsp turmeric
a pinch of salt
Gravy ingreidents :
1 cinnamon stick
2 star anise
1-2 cloves
a pinch of cumin seeds
2 arge red onions, sliced finely
2 tbsp coriander powder
1 tsp cumin
½ tsp fennel
2 tbsp tomato puree
1 large tomato, cut into wedges
½ cup coconut milk
1 cup water
salt to season
For spice blend:
1 red onion, quartered
3 cloves garlic
1 inch ginger
1 inch galangal
10 dried red chillies, soak in hot water for 10 minutes
2 stalks lemongrass
few sprigs kaffir lime leaves
2 tbsp extra virgin olive oil
Optional: 1-2 potato cut into wedges
Instructions
Marinade the chicken with turmeric and salt for at least 20 minutes.
Grill or bake for 30 minutes at preheated oven of 180C until golden brown. ( this step is optional but I like the flavour of roasted chicken in the gravy, you can of course just add marinated chicken directly into the simmering gravy later).
In a casserole or wok, heat the olive oil and sauté the whole spices (cinnamon, star anise, clove and cumin seeds) along with sliced onions until onions are caramelised.
Blend the 'spice blend' ingredients ( onion, garlic, ginger, galangal,red chillies, kaffir lime leaves and lemongrass) until smooth. Add this along with tomato puree into the wok, and simmer until the raw smell is gone. This should take about 5 minutes.
Tip in the chicken and blend it well with the spiced gravy.
Pour the coconut milk, and water if thinner consistency is desired.
Add the tomato and potato wedges.
Let the chicken simmer on low heat until the sauce thickens.
Season with salt and serve warm.