As great as all the sweet baked goods in the world are, there comes a time when something sweet does not suffice. Something savory, crunchy, flaky, moist, buttery…. I digress, is needed. These biscuits were developed for when that need overtakes you. I have to admit, the accompanying roasted jalapeno butter took even my taste buds by surprise. Just. Delicious. Please make them and enjoy them at any time of day! It is 1PM here and they're all I've had to eat today…
Ingredientology:
As many biscuits do, these have buttermilk in them. The buttermilk as well as the chilled butter help to create the flaky texture. 1/3 of the flour portion is made with cake flour, which is a flour lower in protein than all-purpose flour, so it's finer and less dense. The cake flour will therefore create a lighter and less dense biscuit. Tossing in some shredded cheddar adds a nice rich flavor. The jalapeno spread is made with roasted jalapenos, butter, garlic, and sea salt which adds a little spicy kick and satisfying roasted aroma. Makes 10 biscuits.
The Ingredients:
For the biscuits:
2 cups all-purpose flour
1 cup cake flour
1 tablespoon baking powder
1 teaspoon baking soda
1 teaspoon salt
1 cup (2 sticks) chilled butter
1 1/2 cup buttermilk
1/2 cup shredded cheddar
2 tablespoons heavy cream (for brushing tops)
For the spread:
1 whole jalapeno, broiled in oven
1/4 cup butter, at room temperature
1 teaspoon minced garlic
Sea salt to taste
The Method:
Blend flours, baking powder, baking soda, and salt together.
Using a pastry blender, cut in butter until butter is in pieces the size of peas
Add cheddar
Add buttermilk and mix until the dough comes together
Turn onto a floured surface and pat into a 12 inch disk
Using a round cookie cutter, divide dough
Preheat oven to 400 degrees
Place biscuit dough in freezer for 20 minutes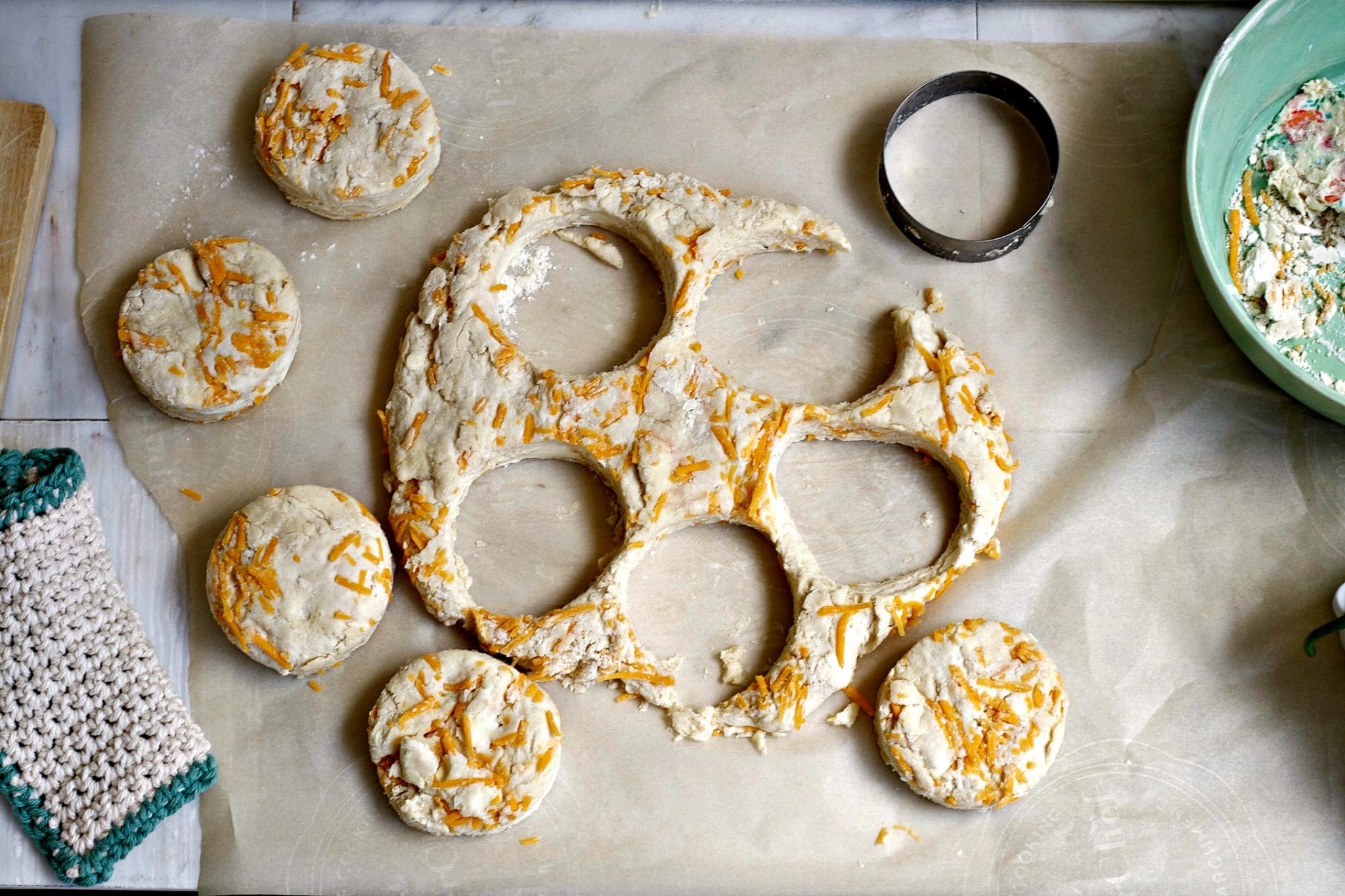 To make the spread:
Set oven to broil
Place jalapeno in aluminum foil, and broil in oven for about 30 min, until skin gets some dark spots
Remove seeds and stem, and chop finely
Stir with butter, adding minced garlic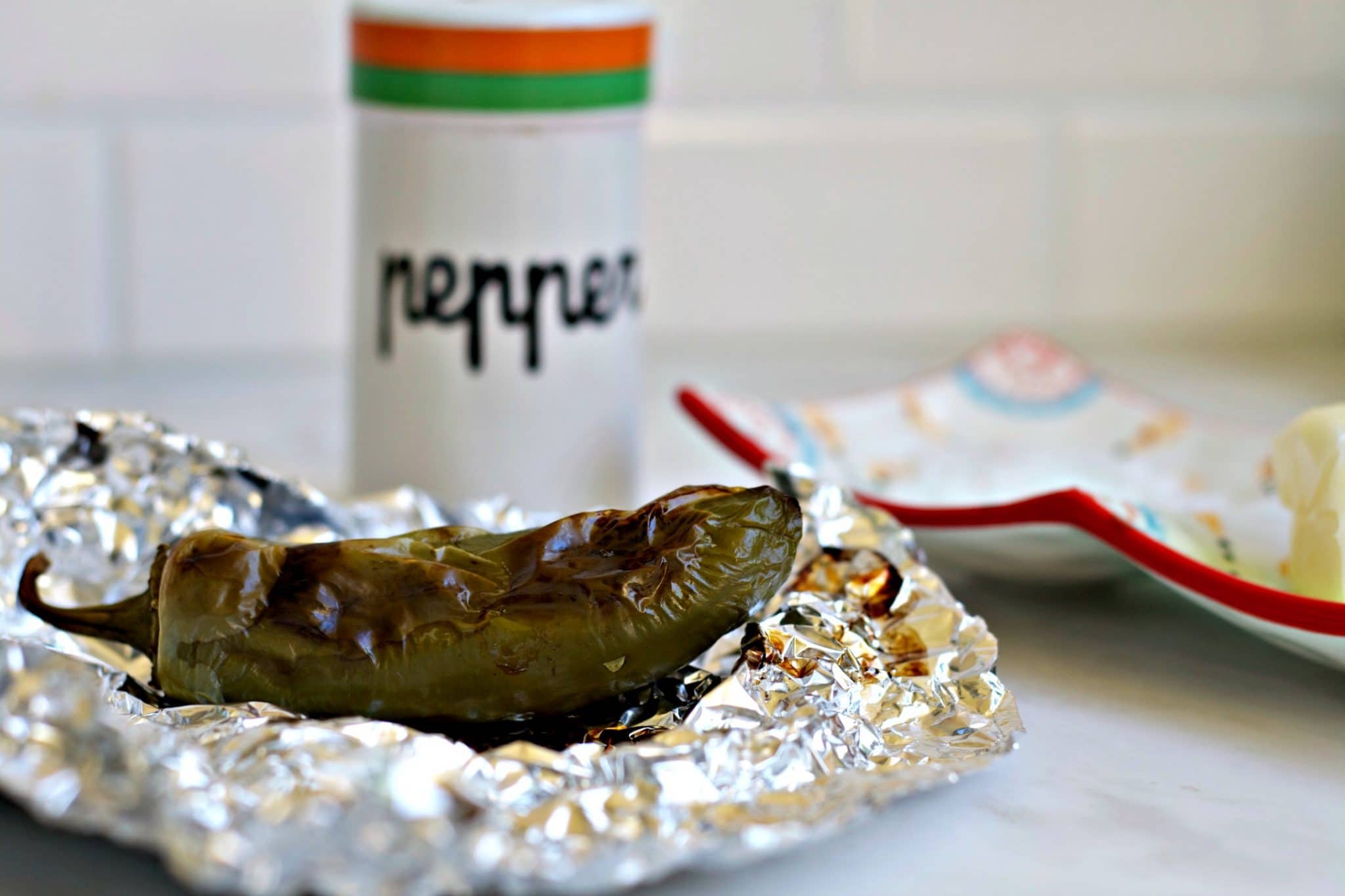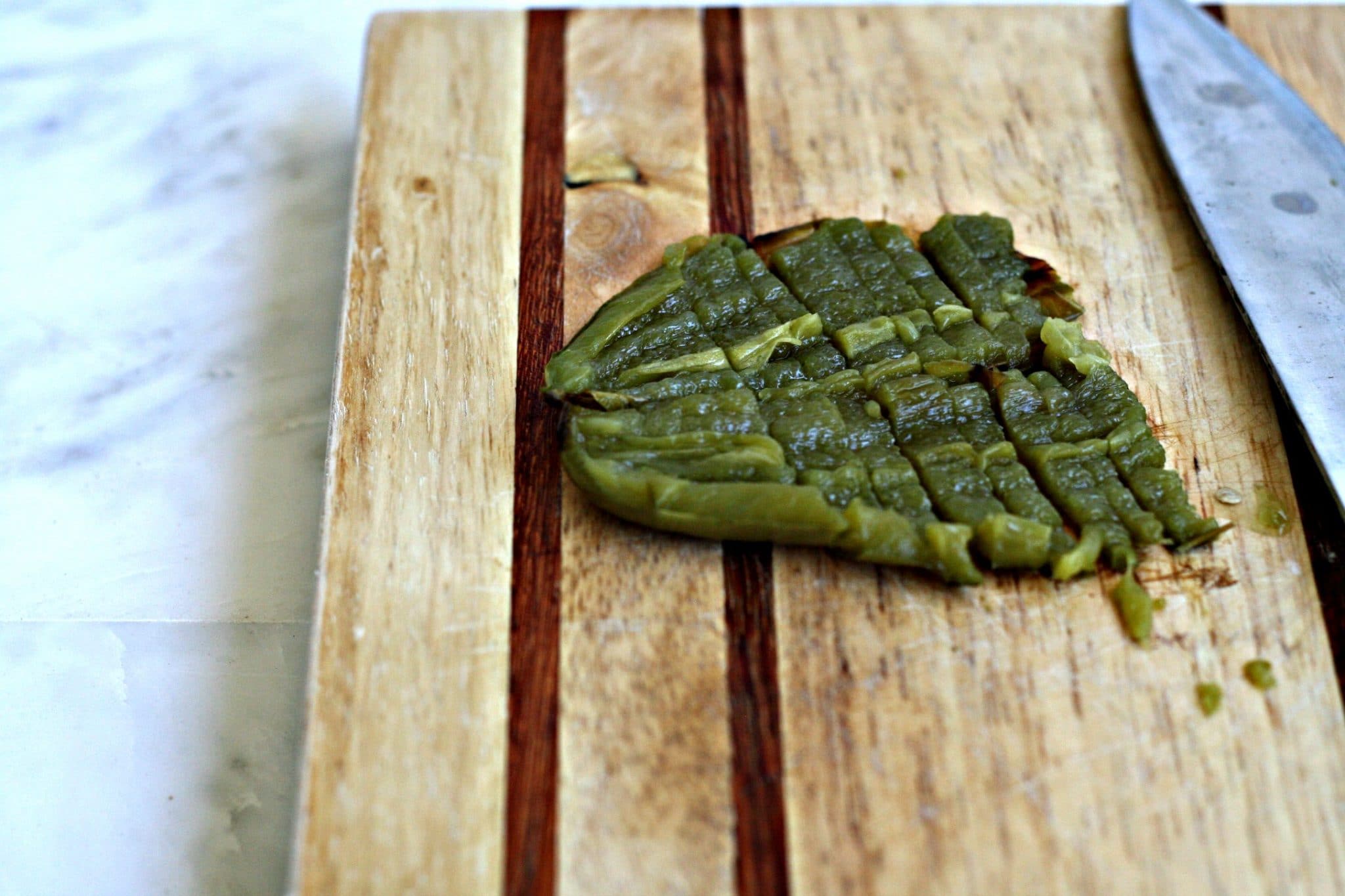 Baking the biscuits:
Brush tops of biscuits with heavy cream
Bake at 400 degrees for 10 minutes on baking sheet lined with parchment paper
Reduce oven to 375 degrees and bake for 10 more minutes, or until golden brown around edges
Remove from oven and enjoy warm with a large dollop of jalapeno butter !!