I love simplicity. I like how a pavlova is called just that and not "meringue pie with cream and fresh fruit". Or what about eclairs? One word to describe what is essentially "crème patisserie filled pastries with chocolate glaze". A macaron is a macaron just like biscotti is not a "twice baked crunchy Italian cookie with almond pieces". Simple.
I love creativeness. I like how a simple cake recipe can be the basis for something even greater. I get excited when someone somewhere decides to add salt to caramel and thousands of new recipes are born. Or when you find yourself wondering how browned butter would impact the taste of your pie crust. All great recipes are the result of someone's creativeness.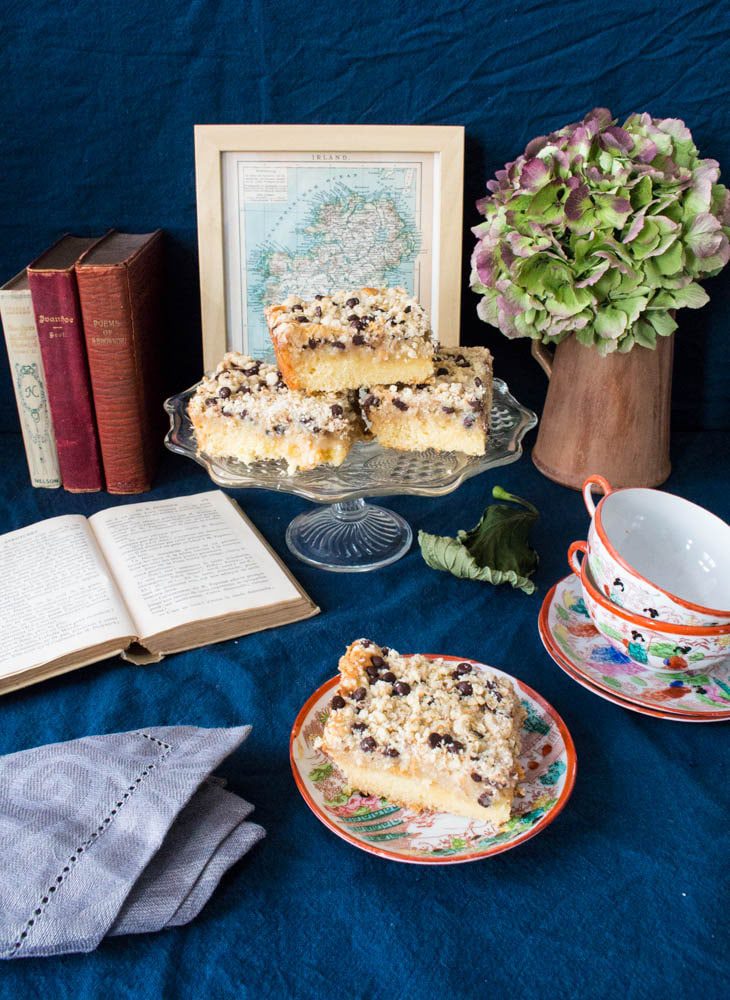 There are so many good bakes out there. But what do you do when there is not one word that describes your creation? Do you make one up? Sure, you could be really creative in that too. But would anyone find your recipe? Would people know what it actually is? If I told you I could name this week's recipe "Moira squares" (*) then I'm pretty sure you wouldn't know what I was talking about. But when I keep it simple and clear and call them "Peanut butter oat squares with chocolate chips" then you can already start to imagine what it would look like and taste like. I suppose the creativity lies more in the recipe than in the name. What do you think? What is your signature bake and what would you call it if it was up to you?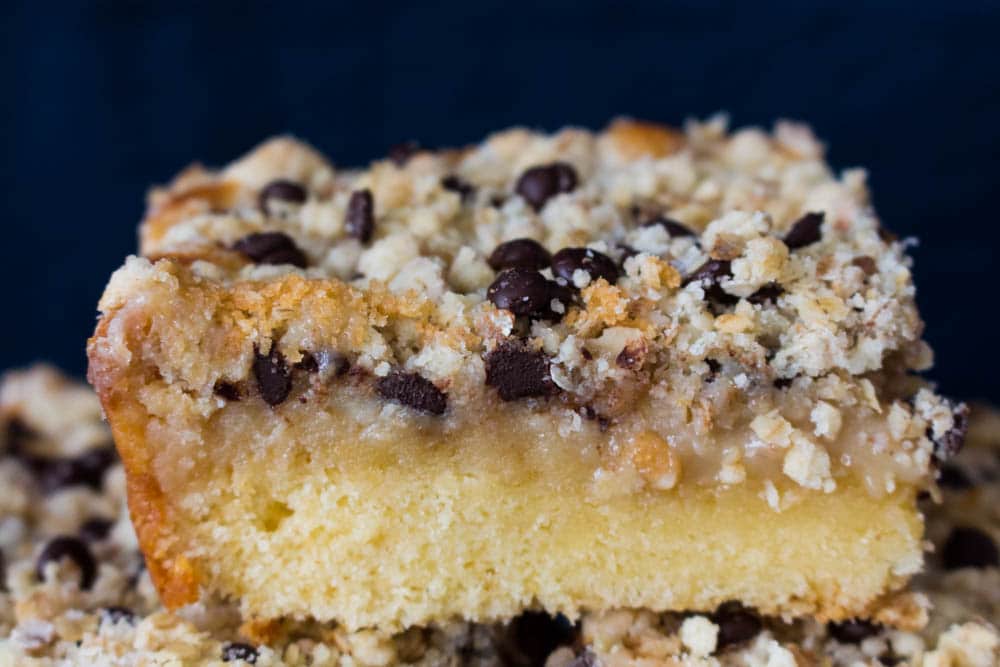 Peanut butter oat squares with chocolate chips
(6 big or 8 small squares)
Ingredients:
for the base:
120g soft butter
100g sugar
1 tsp vanilla sugar
2 eggs
150g flour
1 tsp baking powder
1/2 tsp salt
For the filling:
400g sweetened condensed milk
6-8 tbsp peanut butter
For the topping:
60g flour
50g sugar
60g cold butter
6 tbsp rolled oats
100g chocolate chips
Method:
1. Preheat the oven to 180 degrees C.
2. Cream the butter, sugar and vanilla sugar in a stand mixer or use a handheld one. Once light and fluffy, add the eggs one at a time. Mix thoroughly.
3. Add the flour, baking powder and salt and mix until smooth and no more lumps remain.
4. Spread into a greased and floured baking tin about 26x20cm in size.
5. Bake for 20 minutes.
6. Meanwhile, mix the condensed milk and the peanut butter in a bowl using a whisk. Set aside.
7. Make the topping by putting all the ingredients, except the chocolate chips, in a bowl and rub them together with your fingers until they form thick crumbs. Now add the chocolate chips and set aside in a cool place (even the fridge is good).
8. Once the base has baked for 20 minutes, take it out of the oven. Pour the condensed milk-peanut butter mixture in top and spread evenly. Then scatter over the topping.
9. Return to the oven and bake for another 20 minutes until the topping starts to turn a golden brown.
10. Remove from the oven and let it cool completely before serving. I find the these taste even better the next day.
Enjoy!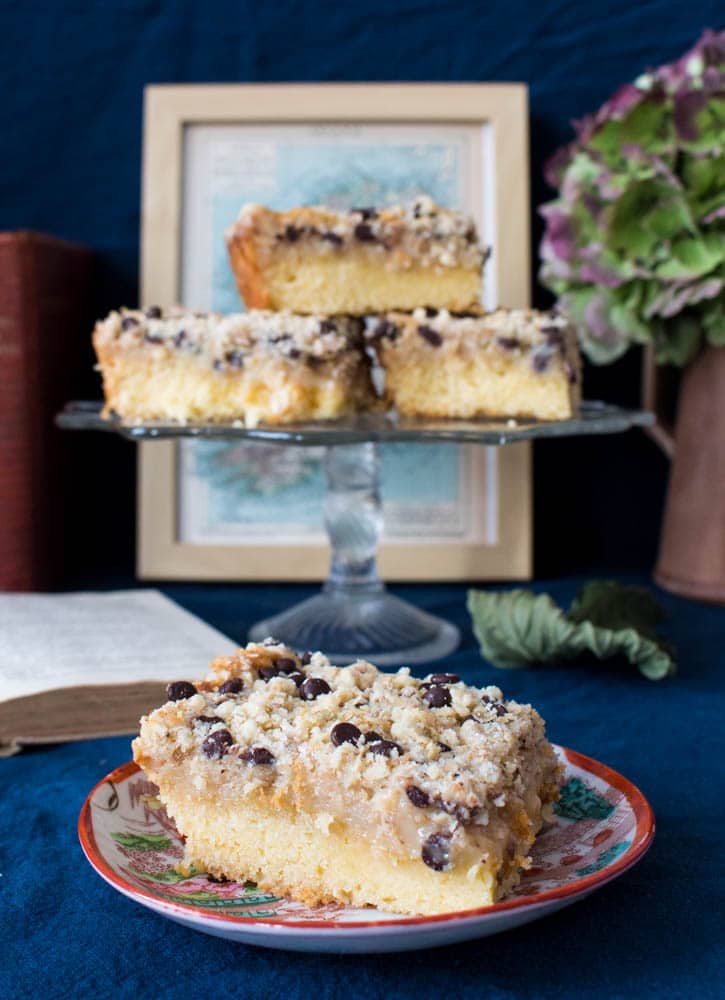 (*)I used to live in a beautiful small village in Northern Ireland called Moira. A couple of years before we left a new shop/deli/eatery opened called The Fat Gherkin. I loved it even before I tasted their food. This recipe is my take on their "Oaty Squares" and why I will call them "Moira Squares" from now on.