So, 80% of my office is sick. Oops. I'm praying I did not have as much to do with that as I suspect I did. It just goes to show that when you're sick – even with "just a cold" – STAY HOME! Your office will thank you. I probably should have stayed home longer than I did. Instead I've just been drinking lots of this:
In an effort to get well as quickly as possible, Kevin and I are taking advantage of one of my favorite appliances – his (now ours – yay marriage!) Breville juicer. When he lived in California we juiced a lot more than we do now, mostly because it was less expensive and California has much better (and more plentiful) produce than Virginia. But one combination we are able to get regularly and inexpensively is our latest and greatest combination of carrot, apple, lemon, and ginger. Packed with tons of vitamins and antioxidants, this juice combination is a huge immunity booster. I could practically feel my body beating away the nasty cold germs!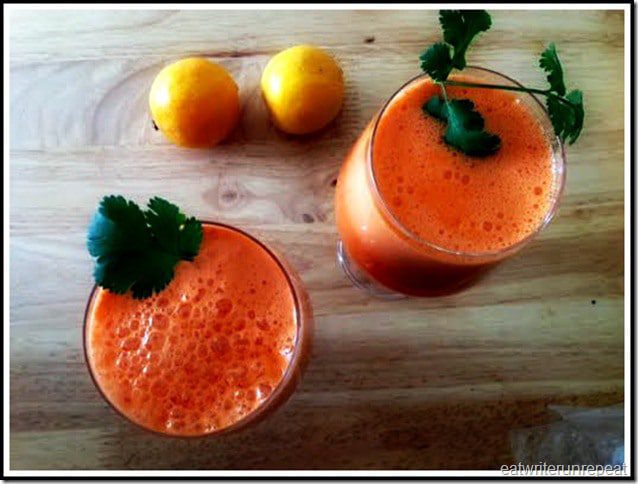 Plus, the kick of ginger balances the sweet of the carrots and apples and blends well with the bite of the lemon. You can easily play around with the amounts to make this juice as sweet or as spicy as you like! Either way, you're bound to feel better.
Carrot Apple Lemon Ginger Juice
serves two
Ingredients
5-6 carrots
3 medium apples (we used honeycrisp for extra sweetness)
1 thumb sized piece of ginger, peeled
2 lemons
Instructions
Add your carrots to the juicer, followed by the apples and then the lemons. If necessary, clean out all the fibrous bits from your juicer and then add the ginger. Stir to combine and enjoy!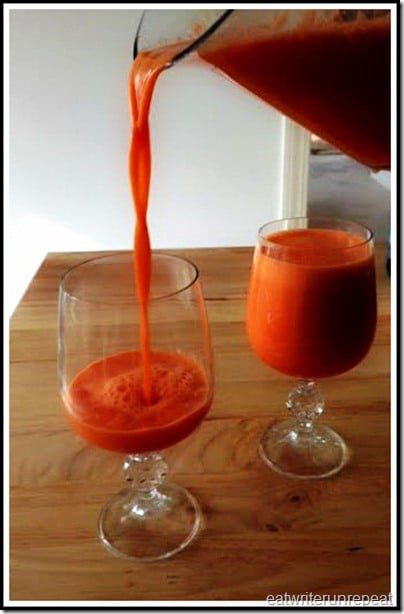 About these ads