I don't think the pictures do this bread justice!  It was so good, and I just threw it together using ingredients I already had on hand.  I baked up several mini loaves and froze a couple of them to eat later on.
Bonus: it's healthy.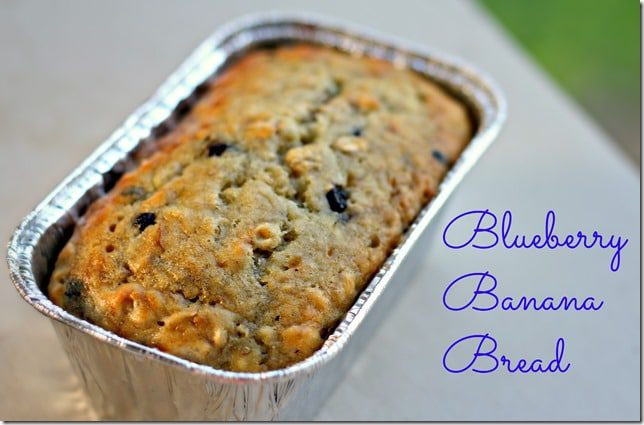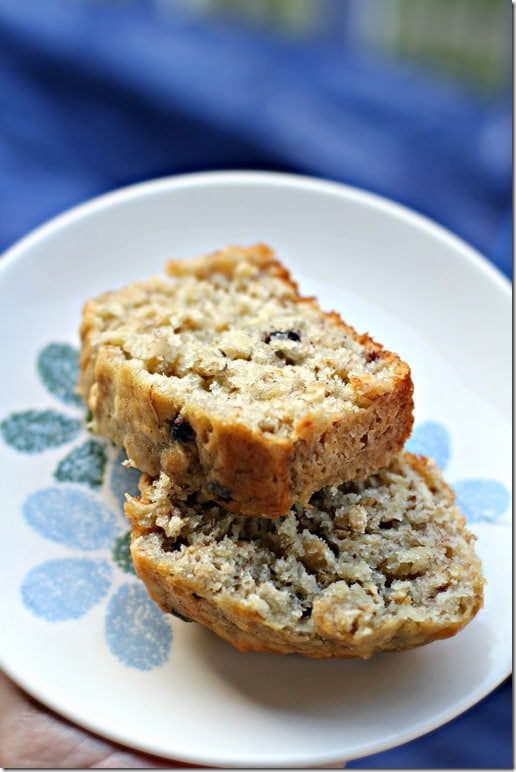 It does have a little butter and sugar, but it also has good for you ingredients like banana, blueberries, oatmeal and Greek yogurt.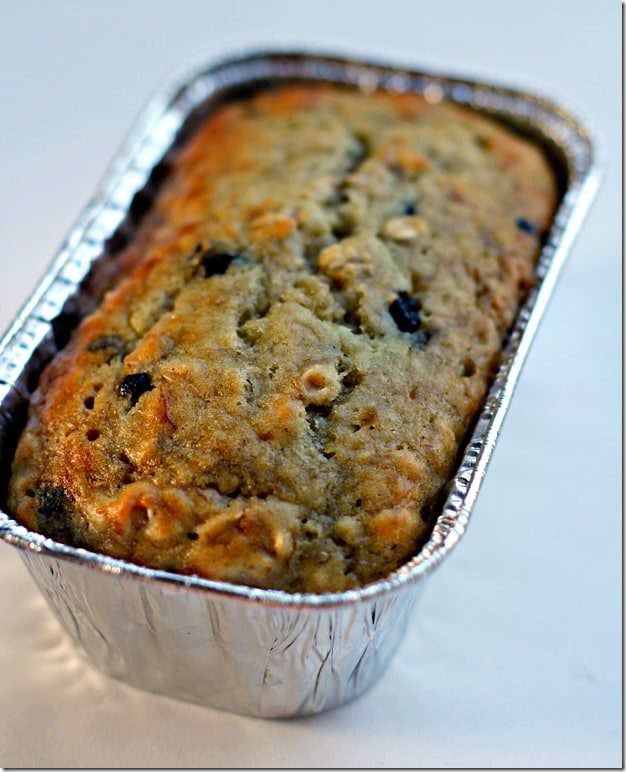 Click for the recipe!
Blueberry Oatmeal Banana Bread

Ingredients:
2 1/4 cups all purpose flour
2 teaspoons baking powder
1/2 teaspoon baking soda
1/4 teaspoon salt
3 large ripe bananas
3/4 cup granulated sugar
1/4 cup unsalted butter, room temperature
2 tablespoons oil (I used a light olive oil)
1 teaspoon vanilla extract
2 large eggs, room temperature
1/2 cup plain Greek yogurt
3/4 cup old fashioned oats
1/2 cup dried blueberries or 1 cup fresh blueberries
Instructions:
Heat oven to  350 degrees F.  Coat a loaf pan with nonstick cooking spray.
In a medium bowl, sift together flour, baking powder, baking soda and salt.  In a large mixing bowl, using a mixer on medium speed, beat together bananas until finely mashed; add sugar, butter, oil and vanilla.  Beat until well combined and creamy.  Beat in eggs until combined – about 1-2 minutes.  Reduce mixer speed to low and beat in Greek yogurt, flour mixture and oats until just combined.  Stir in blueberries until combined.
Divide into 4 mini loaf pans.  Bake 35-40 minutes, or until golden brown and set.  Cool on a wire rack before slicing.