I don't make Pies often, but when I get the craving, I need one pretty much immediately. Luckily, you can make one out of any fruit in the house and you probably already have the crust ingredients too.

I decided to make an Apple and Berry Pie to use up all of the leftover Berries in my freezer. The grated Apple adds great texture and some sweetness without having to add extra sugar. One thing I really wanted to do was to reduce the sugar compared to a typical Pie. In all fairness, I like most Pies, but I wanted this pie to have a beautiful thin crisp crust and an oozing filling that wasn't too sweet. By reducing the sugar and adding in very subtle spicing, it brings out the flavour of the berries rather than covering them up.

Pies are quick, easy and like a warm hug in a bowl.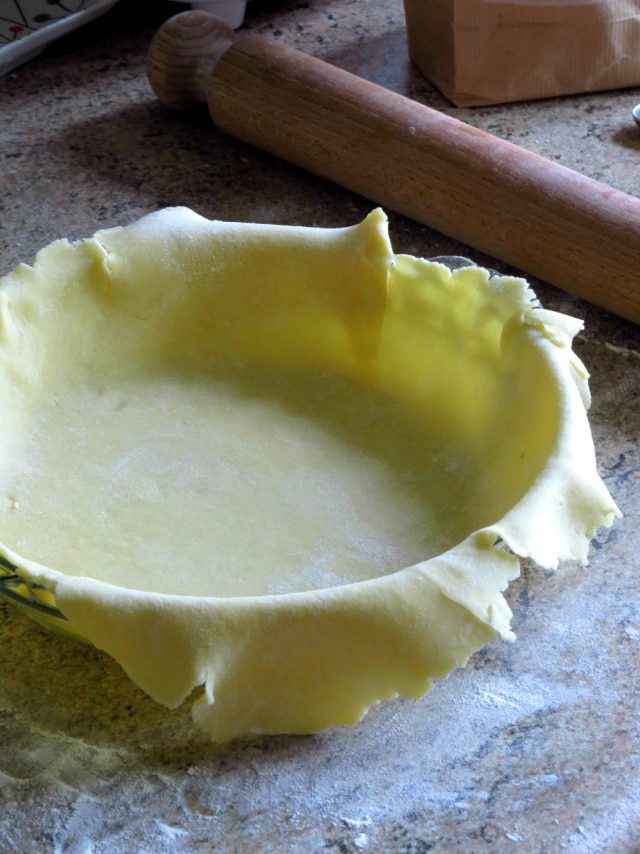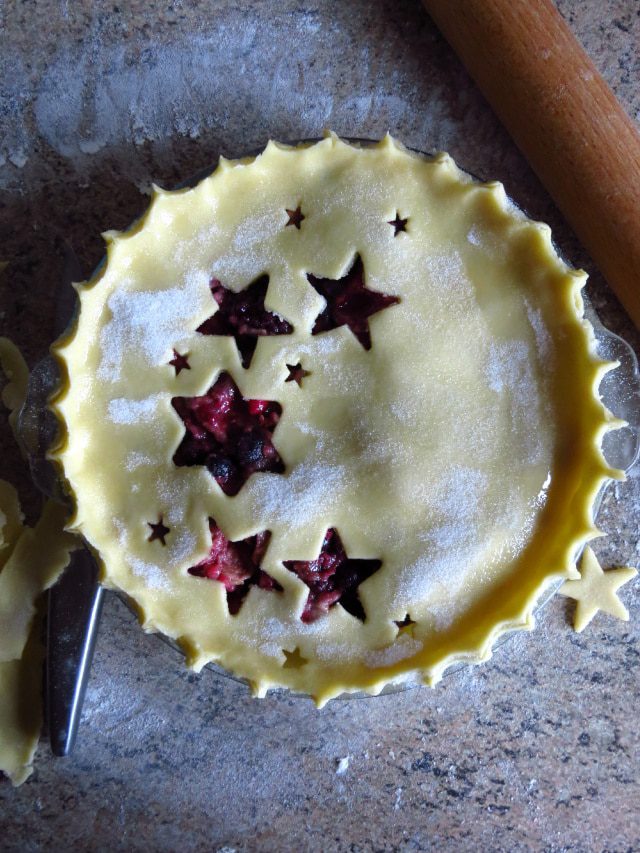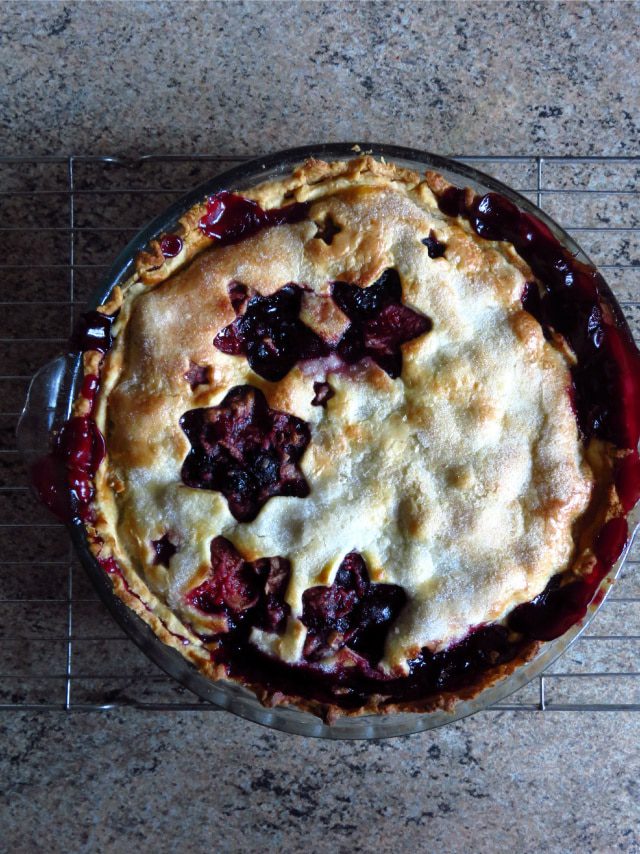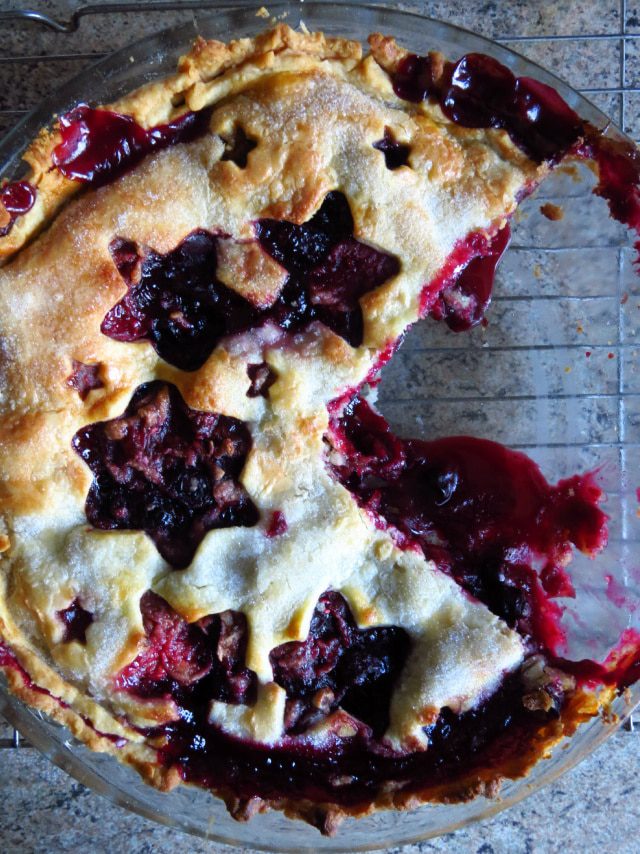 Ingredients 
180g plain flour
25g caster sugar
1/4 tsp. sea salt
120g cold butter, cubed
2-3 tbsp. cold water
450g mixed berries (frozen or fresh)
150g grated apple
75g soft light brown sugar
1/2 tsp. ground ginger
1/2 tsp. ground cinnamon
50g flour
juice of one small orange
egg wash (1 egg and a drop of milk)
Method
Place the 180g of plain flour, caster sugar, sea salt and cold butter into a bowl. Rub the ingredients between your fingers until it resembles bread crumbs. Begin to add in the 2-3 tbsp. of cold water to the mix a tbsp. at a time until it forms a ball.
Split the pastry in half, wrap both pieces with cling film and chill in the fridge for half an hour.
Meanwhile, pre-heat the oven to 175C and take out your pie dish.
Mix the berries, grated apple, light brown sugar, ginger, cinnamon, flour and the juice of one small orange together in a bowl. Leave to one side.
Roll out one of the pieces of pastry onto a floured surface and roll out to approx. two inches bigger than your dish. Roll the pastry up onto your rolling-pin and fold out on top of the dish. Press the pastry into the base of the dish, leaving the excess hanging over the edge.
Take the berry filling and spoon it into the pie dish. Flatten it down and roll out the second piece of pastry out exactly as you did the first. Cut any shapes into the top piece of pastry now.
Place this piece of pastry over the top of the filling. Trim off the excess edges of the pastry and crimp together, making sure the two pieces of pastry are stuck together.
Brush the top with your egg wash and sprinkle with some caster sugar.
Bake in the oven for 45 minutes to 1 hour, or until the pastry is golden brown and the filling is bubbling away. Cover the top with aluminium foil if getting too brown.