I'm getting a little fed up with up with the weather.  Honestly, we live in Virginia not Cali.  It October and it should feel like October. Crisp air, rain boots, baggy sweaters, and lattes.  Not muggy mornings, sunglasses, tank tops, and Vitamin Waters. I usually blame this mess on the weather guy on Channel 10, but even he seems a bit annoyed with things this morning.  Ridiculous.  I can only resist sweaters and pumpkin recipes so long.  The weather just needs to coroporate.
In other news, there's really nothing quite like apple pie, but adding plums to this traditional recipe made it pretty much amazing.  For a moment, I forgot my hair was frizzy, that I was wearing shorts, that it was 77 degrees… I was lost amid the warm spices, vanilla ice cream swirls, and soft tart fruit.
Apple-Plum Pie
4 cups red apples (about 4 small apples)
1 cup red plums (about 2 plums)
1/4 sugar
1 tablespoon GF flour
2 teaspoons cinnamon
1 teaspoon nutmeg
2 deep dish pie crusts (I double this recipe.)
4 tablespoons butter
1/2 brown sugar
1/2 cup oats
Prep Time: 30 minutes
Yields: 1 large pie and 2 small pies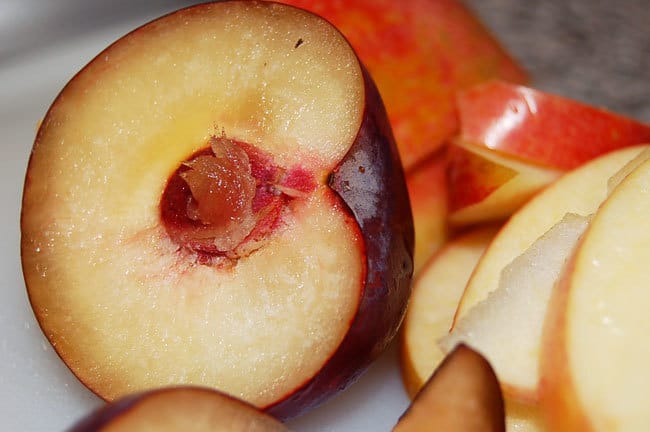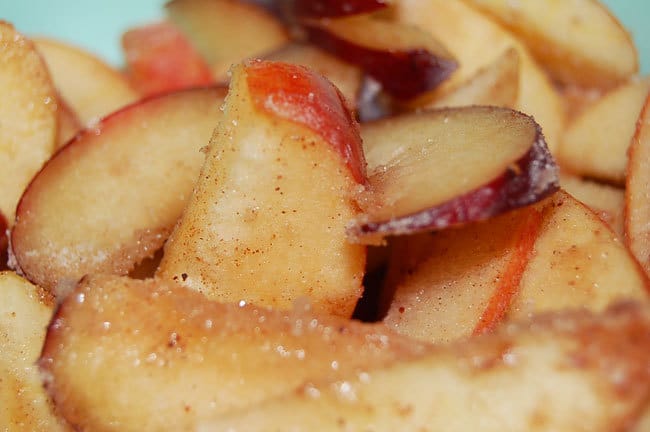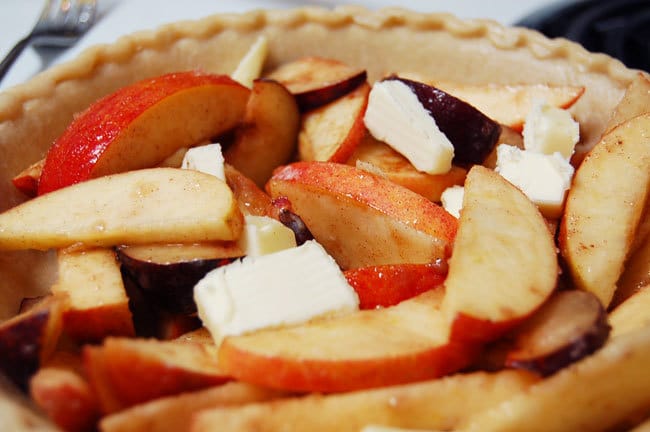 Place mixture in pie crust.  Cut 1 tablespoon of butter into slices and scatter over the top of your pie.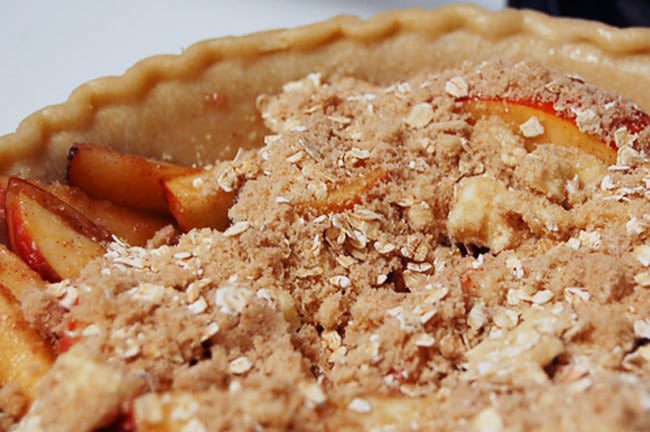 In a small bowl, cut 3 tablespoons butter, brown sugar, and oats with a pastry cutter until mixture is crumbly.  Pour on top of pie filling.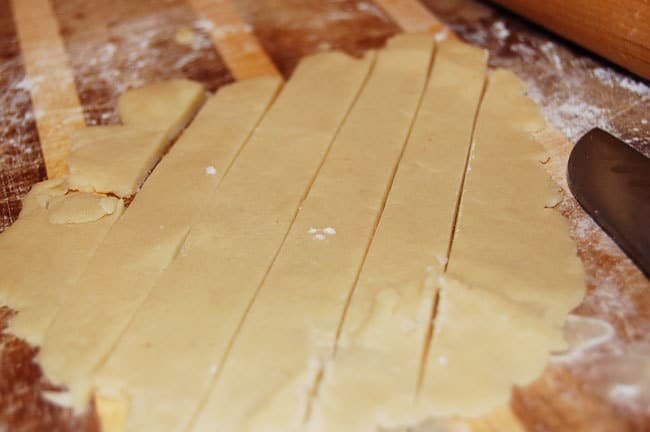 Dump the other crust onto a cutting board, mold into a ball and roll into a thin sheet.  Cut into strips and weave into a lattice crust.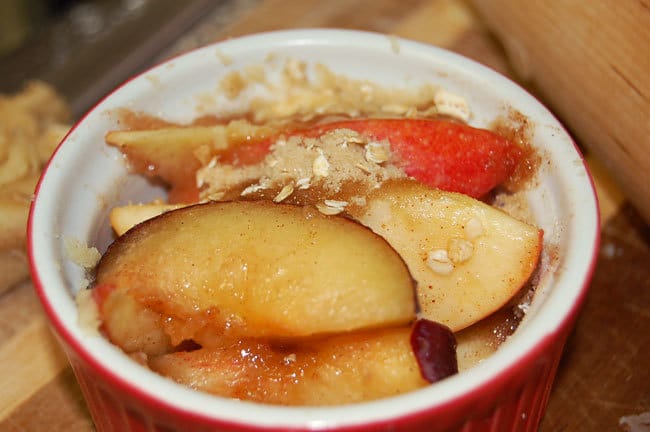 If you have any leftover filling, place it in small ramekins. Place a tad of crumble topping over filling and mold a thin piece of crust over top.  Bake for 20 minutes or until crust is golden brown.
Bake the large pie for 45 minutes or until filling is bubbly and apples are soft.  Oh sweet mercy.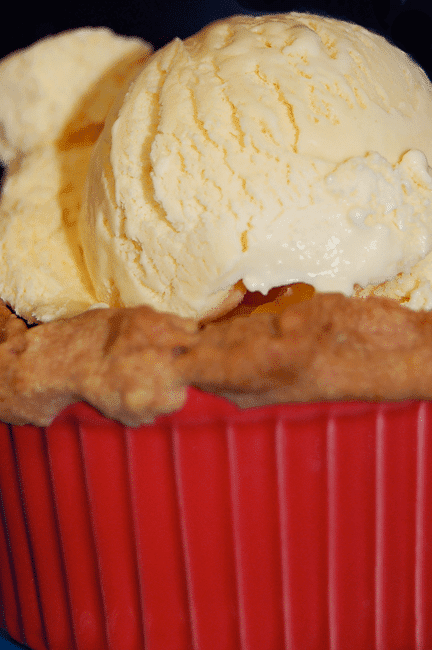 Top with vanilla ice cream and dive into the fallish flavors. Lordy, I love pie!