(I read the Anne of Green Gables books when I was a young teenage girl. I fell in love with the TV version by Kevin Sullivan even though it was different from the book in many parts. When I heard that the actor Jonathan Crombie died on 15.04.2015 I watched the whole series again. As before, the people and the places took my breath away. Few things I read as a teenager still have an affect on me. Anne of Green Gables is an exception.)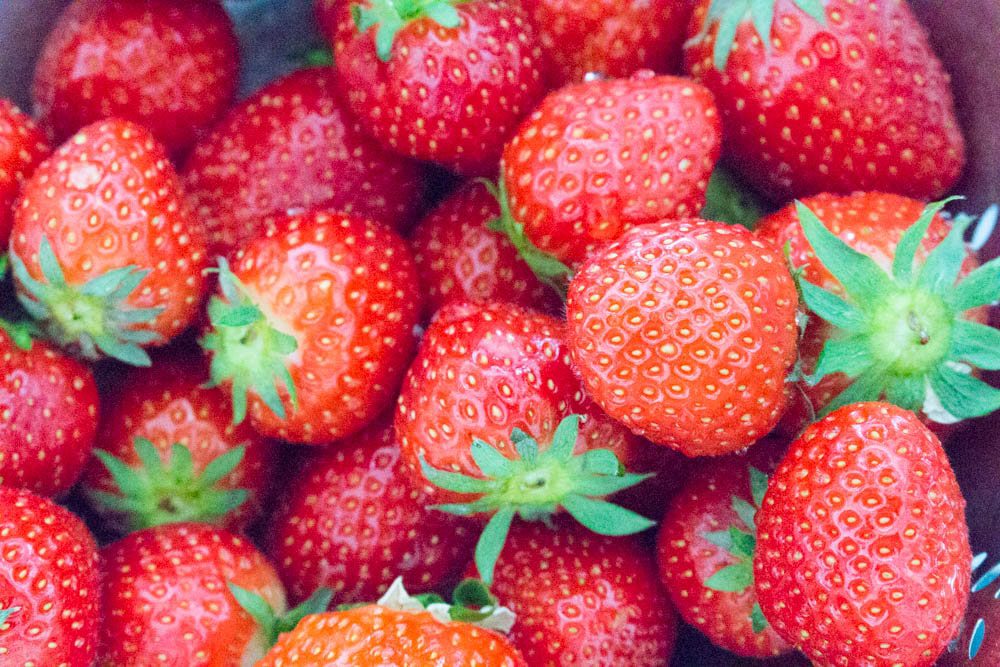 Strawberry cream cheese pie
(Serves 6-8)
Ingredients:
220g flour
90g sugar
1 tbsp baking powder
180g browned butter (see Joy the Baker's tutorial on how to make this)
175g full fat cream cheese
1 egg
50g sugar
1 tsp vanilla sugar
200g fresh, sweet and juicy strawberries
Method:
1. Preheat your oven to 175 degrees C.
2. Make the crust by mixing the flour, 90g of sugar, baking powder and browned butter in a bowl with a wooden spoon.
3. Use your hands (careful, the pastry might still be warm because of the butter) to press the pastry in a lined square cake tin (26x20cm). Make sure it goes up the sides by about 2cm. Put aside.
4. In a second bowl, use a whisk to mix the cream cheese, egg, remaining sugars and 3 squashed strawberries (just use your hands).
5. Pour the mixture in the pastry.
6. Cut the remaining strawberries in halves or quarters and randomly place them on top of the mixture.
7. Bake for 30min. Once baked, let the pie cool completely before attempting to cut it. If you want to take it out of the tin completely, make sure you used baking paper to line the tin. You will be able to carefully lift the pie out that way.
Enjoy!