Thanksgiving calls for pies… pies galore!  Apple pie, pumpkin pie, cranberry pie, pecan pie, chocolate pie! And pie calls for ice cream!  Rise up to that call with a batch of homemade apple cider ice cream. This is honestly one of the easiest and most delicious things I have ever made… in. my. life.  Please make it.  Make it right now!
Apple Cider Ice Cream
Prep Time: 15 minutes
Freezer Time: 3 hours
Yields: 6 servings of Decadent, Creamy Ice Cream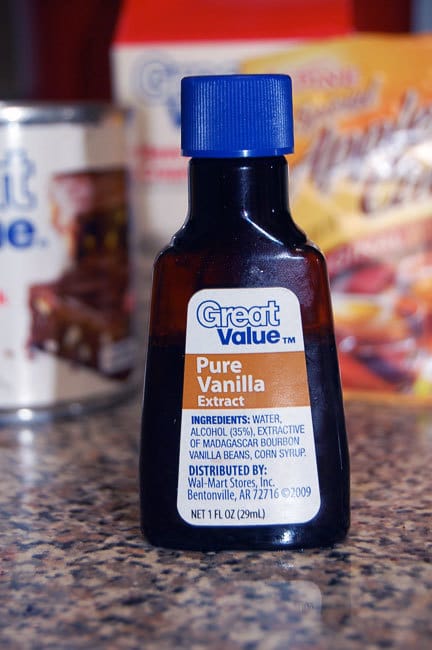 First, gather your ingredients especially your most important ingredient, vanilla.  "Not the cider?" you wonder, slightly confused by my ramblings.  Well, it's not the cider mix if you happen to have a husband who will only eat vanilla ice cream or variations of vanilla ice cream and occasionally mango ice cream to humor me.  So, I went heavy on the vanilla. 😉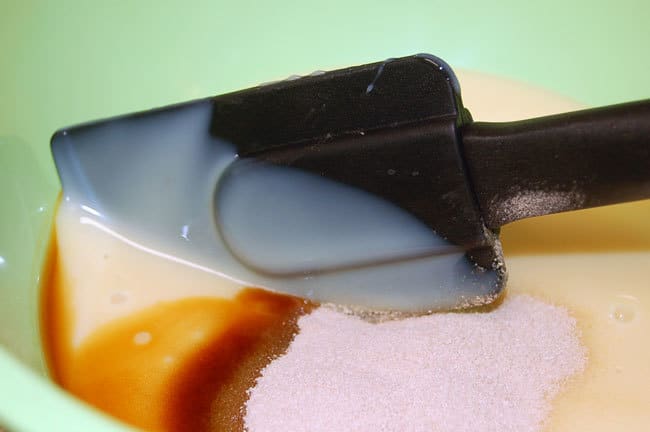 In a small bowl, mix condensed milk, instant cider, and vanilla.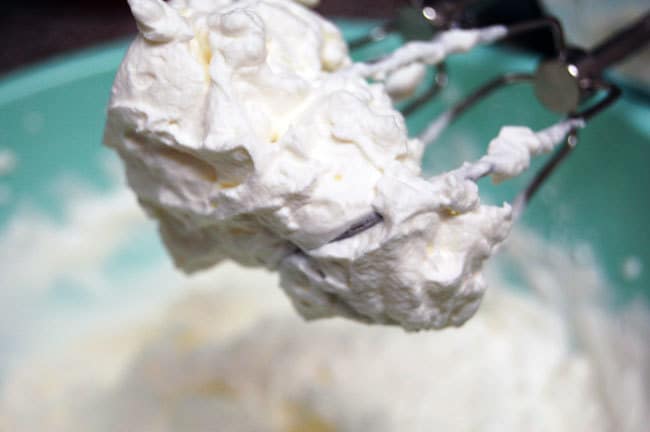 In a separate, larger bowl, beat heavy cream until thick peaks begin to form.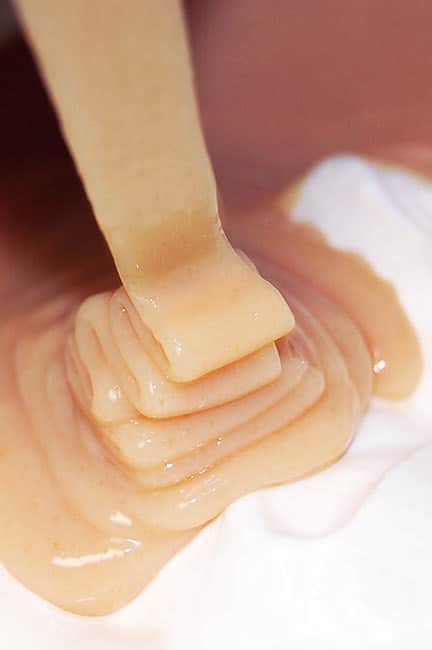 Gently, fold half of milk mixture into heavy cream.  Stir gently and add other half.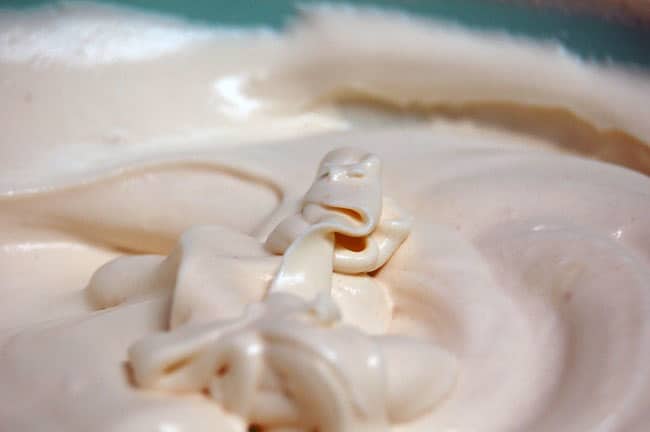 Stir for a few minutes until creamy… so creamy! Pause and marvel at the creamy goodness.
If your heart so desires, add caramel bits or caramel sauce to your concoction. (The caramel bits are adorable but they turned out a little… well, frozen solid.  Next time, I'll be using sauce.)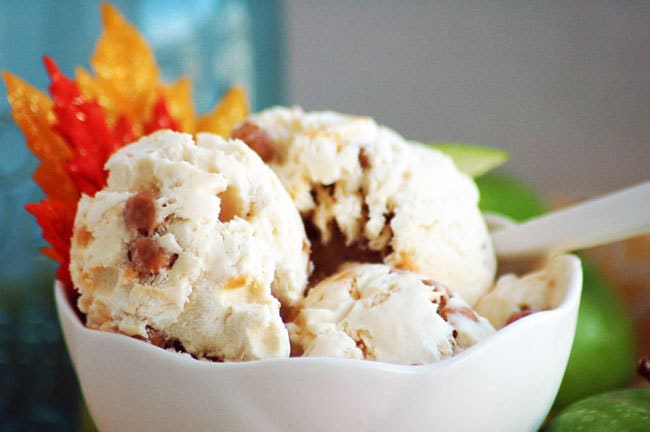 Freeze for three hours or overnight and then delight in your very own, apple cider ice cream.