What better than eating cereal is when you have fresh corn for breakfast. We are still sick with flu and all I need is warm food in bed.
The thought of fresh sweet corn cooked in sweet hot milk cheered me up a little bit this morning. It is light, fresh and comforting. This warm bowl is really perfect for the cold lazy morning.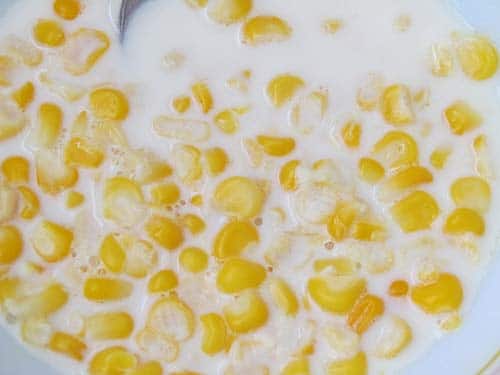 Sweet Corn with Milk
Ingredients: (3-4 servings)
3 cups fresh corn kernels
500 ml milk
2 tbsp sugar
2 tbsp butter
1 tbsp corn flour- dissolved in little water
Method:
Boil corn, sugar and milk in the medium pot over the medium heat for 5 minutes or until corn is cooked.
Add butter and stir until melted.
Add corn flour solution and stir to thicken the sauce.
Serve hot and enjoy!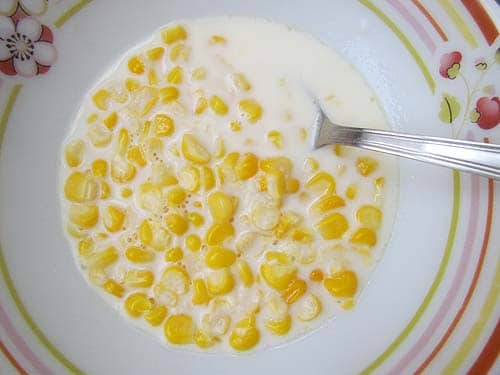 The hot bowl of sweet corn with milk turned out to be so wonderful and satisfying. The corn was fresh, sweet and juicy and the milk was slightly thicken to a smooth sauce. It was simple and healthy. We love it… next time we will try it with coconut milk