I've never been so excited to talk about bread.
But this triple chocolate buttermilk bread just makes this Wednesday in April better and it's from the queen bee of bread Stephanie from Girl Versus Dough in her new eCookbook 'Quick Bread Love'.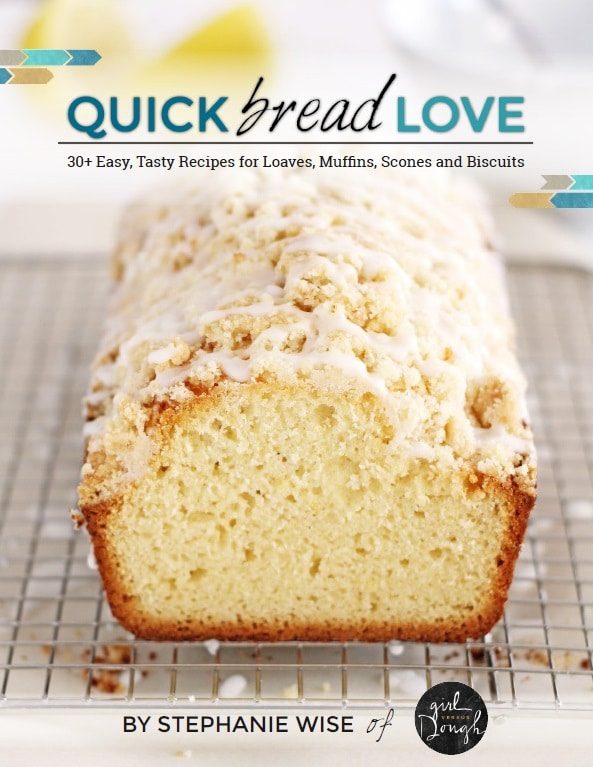 As most know I'm a huge fan of Stephanie's and have been commenting and pinning her recipes like a madwoman since I first discovered her blog. She's been a huge inspiration for this little space of the web I'm trying to make my own and I'm forever grateful for it. If you're a baker or general food blog follower and you're not subscribing to her blog, you're losing right now. Stop losing and subscribe.
When I found out she had an eCookbook coming out I did a muffled gasp of glee at my desk I was so excited. Now that it's here I can't stop looking at all of the pretty photos that has the same great kind of recipes and "oooh" worthy photos you'd see on her site with her spunk encompassed in it. There are 31 recipes inside and I'm excited to make a slew of breads and muffins in the months ahead (even during the summer).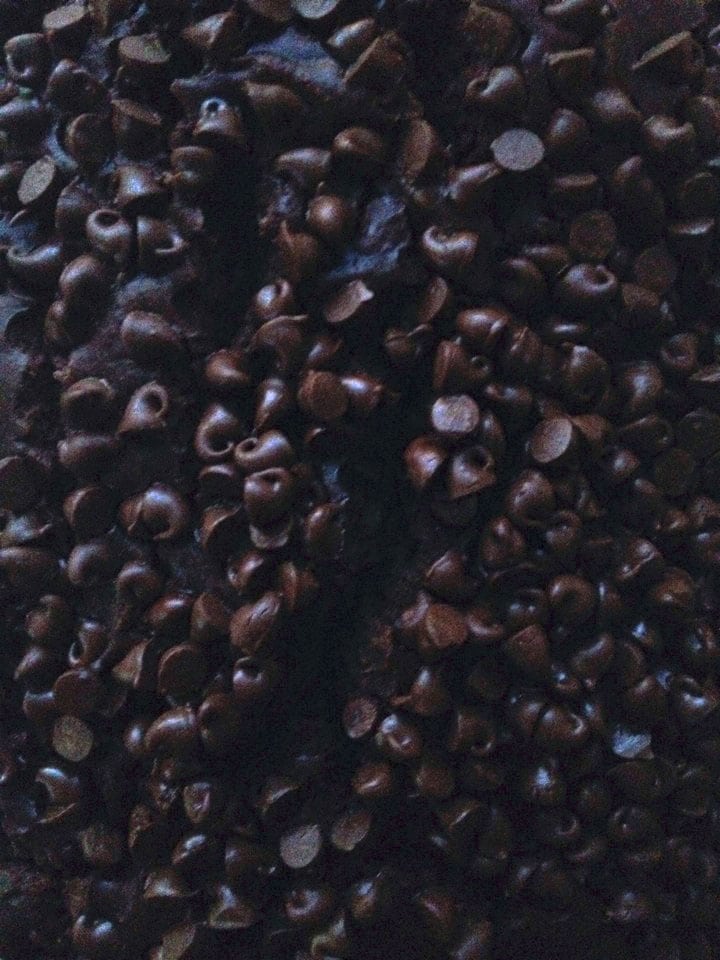 The moment I saw this chocolate bread I immediately knew this was my first recipe on the to-make-docket. This bread takes just minutes to prepare and while it's bread, tastes a little bit like cake too. Not to mention there's a mess of chocolate all up in it. I will also say it was fun to hunt for buttermilk in SafeWay (in my defense it was hidden in the milk aisle). But for this bread it was worth it.
You can get your own copy of 'Quick Bread Love' here. Disclosure: I am an affiliate for the 'Quick Bread Love' eCookbook and will receive commission through the links I provided upon purchase of the book. All opinions are my own.
TRIPLE CHOCOLATE BUTTERMILK BREAD from 'Quick Bread Love' eCookbook by Stephanie of Girl Versus Dough
1/2 cup dark chocolate chips
1 1/2 cups all-purpose flour, divided
3/4 cup unsweetened cocoa powder
2/3 cup granulated sugar
1 1/2 teaspoons baking powder
1/2 teaspoon baking soda
1/2 teaspoon salt
1 egg
1 1/2 cups buttermilk
1/4 cup (1/2 stick) unsalted butter, melted
2 tablespoons mini semisweet chocolate chips
DIRECTIONS
1. Heat oven to 350°F. Lightly grease the bottom and sides of a 9-by-5-inch loaf pan.
2. In a small bowl, toss dark chocolate chips with 1 tablespoon flour. In a large bowl or bowl of a stand mixer fitted with the paddle attachment, stir together remaining flour, cocoa powder, sugar, baking powder, baking soda and salt until well combined.
3. In a separate medium bowl, lightly beat the egg, then stir in buttermilk and melted butter to combine.
4. Stir buttermilk mixture into flour mixture until just combined. Do not overmix. Stir in dark chocolate chips until just combined.
5. Pour batter into prepared loaf pan. Sprinkle top of batter with mini chocolate chips.
6. Bake 1 hour to 1 hour 5 minutes until a toothpick inserted in the center comes out clean. Cool bread in pan 10 minutes, then carefully remove from pan. Transfer to a cooling rack to cool completely.