I am loving all this fresh fruit!  This week I've made mini cakes with apricots and a delicious blueberry and sweet corn crisp.  Summer is shaping up to be pretty great so far.
So today let's start off the weekend with these tart cherries and cream popsicles – tart cherries mixed in with sweet, vanilla cream, frozen till icy cold and delicious.  I mean, who doesn't love an anything and cream combo – cookies and cream, peaches and cream, strawberries and cream – it's all so good.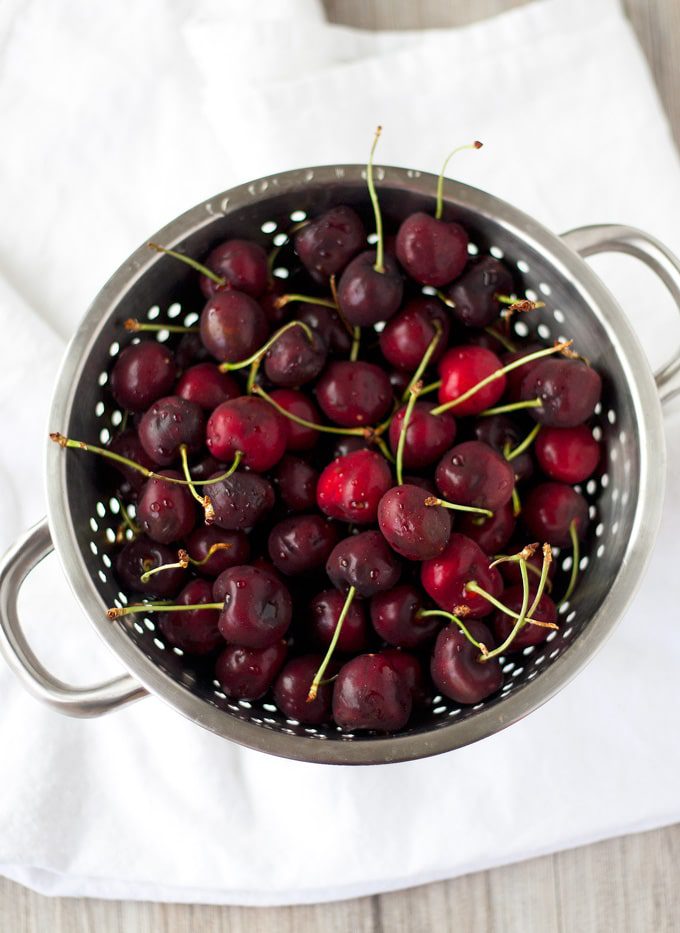 I especially love tart cherries because, well, they're tart.  I love my sweets, I could put down a huge hunk of chocolate cake or eat my weight in taffy, but I also love a good ying and yang.  My favorite desserts usually have a savory, tart, or spicy element that cut some of the sweetness – like a salted caramel brownie or toasted marshmallow ice cream.
Plus these tart cherries and cream popsicles are so easy to make – and if you can't find tart cherries in your area, you can easily find them (sometimes called pie cherries) in your freezer or canned pie filling aisle.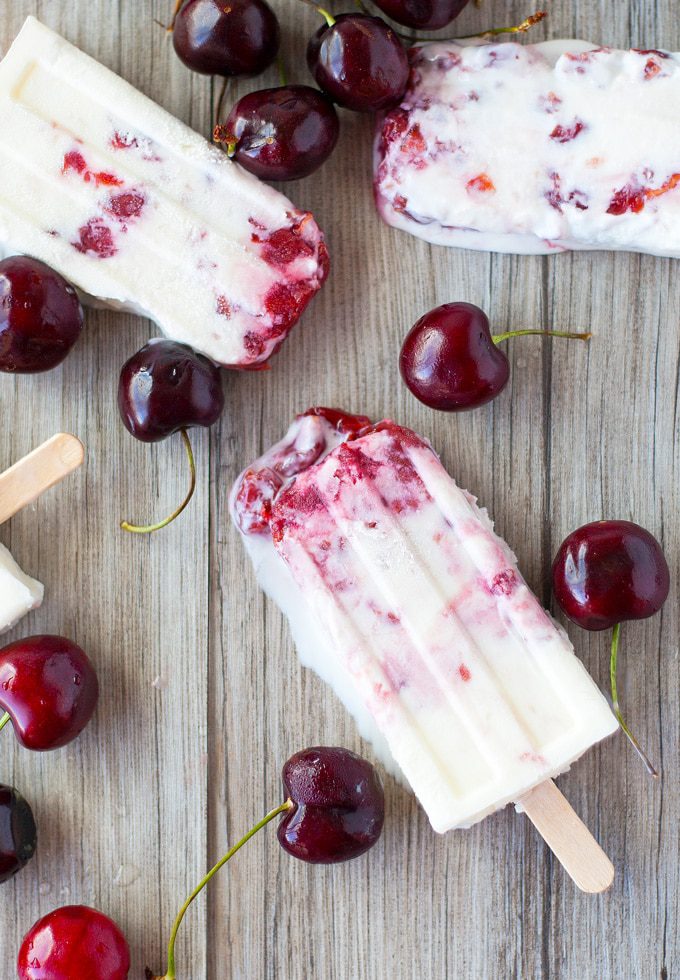 A cool, refreshing treat with a tart twist and a sweet creamy finish – another ultimate summer treat.
tart cherries and cream popsicles
ingredients
1 pound tart cherries, pitted
½ cup sugar
1 cup water
1½ cups heavy whipping cream
1 teaspoon pure vanilla extract
pinch of salt
Instructions
In a saucepan over medium heat, combine tart cherries, sugar and water. Bring to a boil and the reduce to a simmer, cooking until sauce thickens, about 20 minutes. Let cool to room temperature.
In a separate bowl, combine heavy whipping cream, vanilla and salt.
To make popsicles, alternate adding cream mixture with cherry mixture to the popsicle molds. Stir with a skewer or knife to swirl even more.
Add popsicle sticks and freeze until set.