This is the perfect side dish for those hot Summer days where you just want to nibble on something light and refreshing. Perfect for grilling days as well. Just pop those baby boy yellow beets and orange slices on the grill and let them get merry and "charred." (That actually sounds amazing as I'm typing this right now!)  This is quick and easy to whip up in seconds so not to worry for last minute vegan BBQ parties!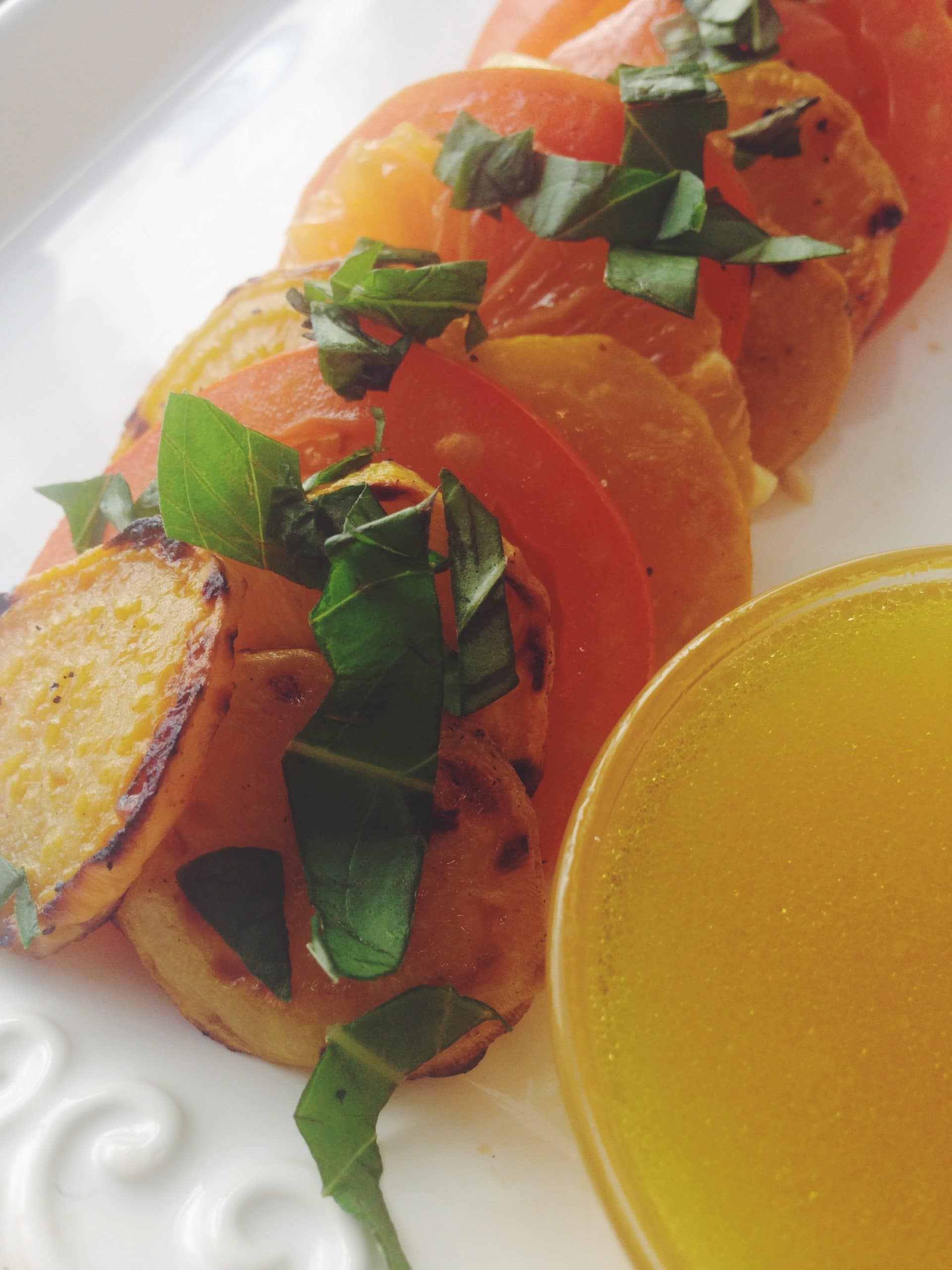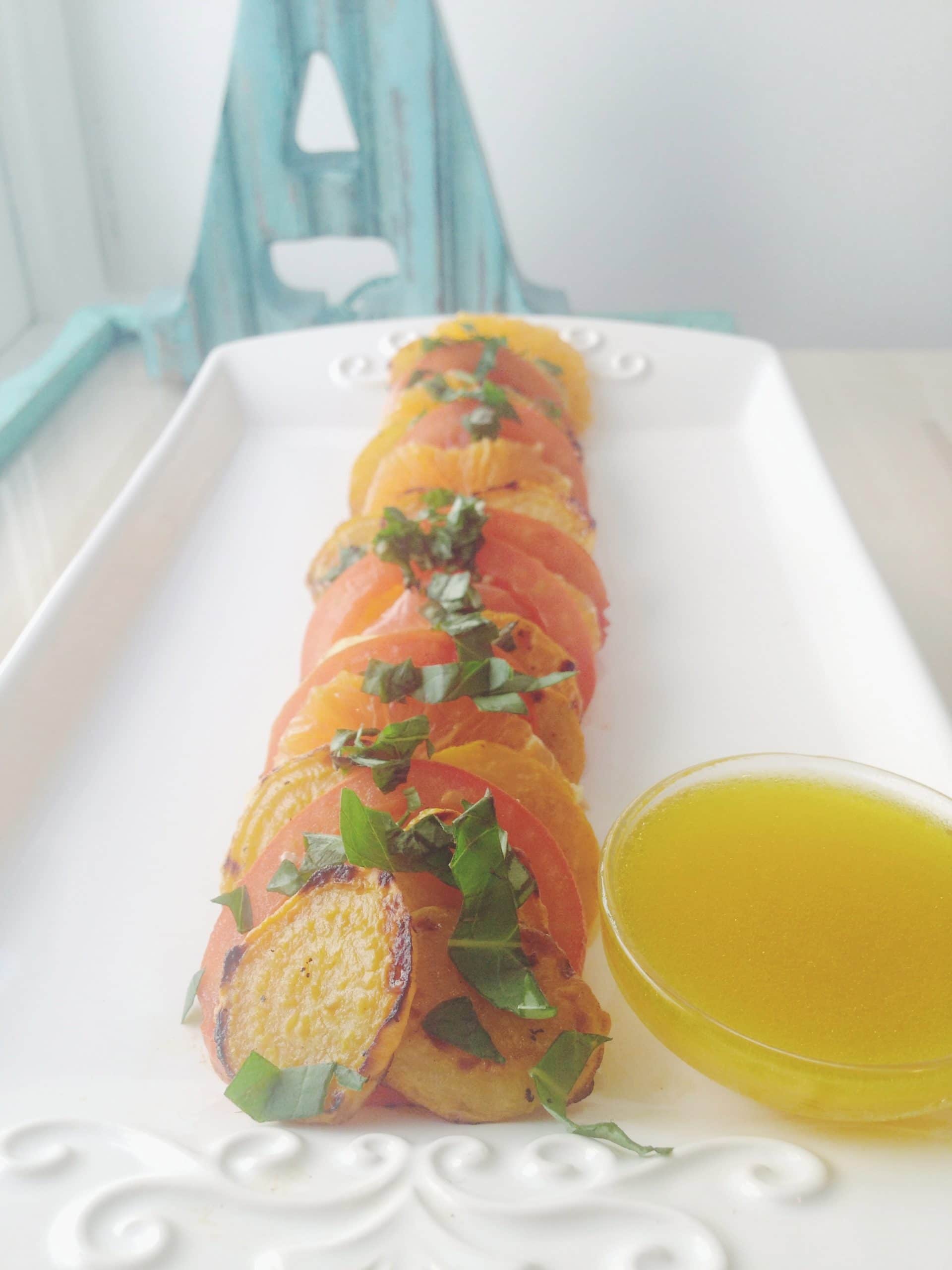 Ingredients:
3-4 yellow beets
1 large tomato, sliced
1 orange
olive oil
fresh basil (optional)
salt and pepper, to taste
Steps:
Preheat oven to 400 degrees.
Thoroughly wash and slice beets to 1 inch thick slices.
In a medium bowl, toss beets in a light olive oil and salt drizzle. Bake for 20-25 minutes until golden brown and tender. Set aside.
Roast (or grill) tomatoes for 10 minutes. Set aside.
Carefully skin orange. Start by slicing both ends off to make a stable base and start cutting outwards from top to bottom. Cut into 1 inch round slices and discard any seeds. (See image below)
Refrigerate until ready to plate to keep cold
Top with fresh basil and drizzle orange ginger vinaigrette when ready to serve.
Ingredients: (Orange Ginger Vinaigrette)
1 tbsp apple cider vinegar
Extra Virgin Olive Oil
1 tbsp orange zest
1 tsp ginger, minced
juice of half orange
salt and pepper, to taste
Steps:
Place all ingredients except olive oil in a bowl and give a quick whisk. Season with salt and pepper to taste. Slowly whisk in EVOO until desired consistency.
Enjoy!